How to check the payment information on Stripe?
You use Stripe and you want to see the details of the payments that have been made or are to come? It's very simple!
Go to the administrator and click on "Reservations" which is located in the vertical banner on the left of your screen.
You will then be taken to the page of bookings that have been made at your place. Then simply click on "View details" under a customer's name to see the details of the reservation in question, which will appear in a vertical banner on the right of your screen: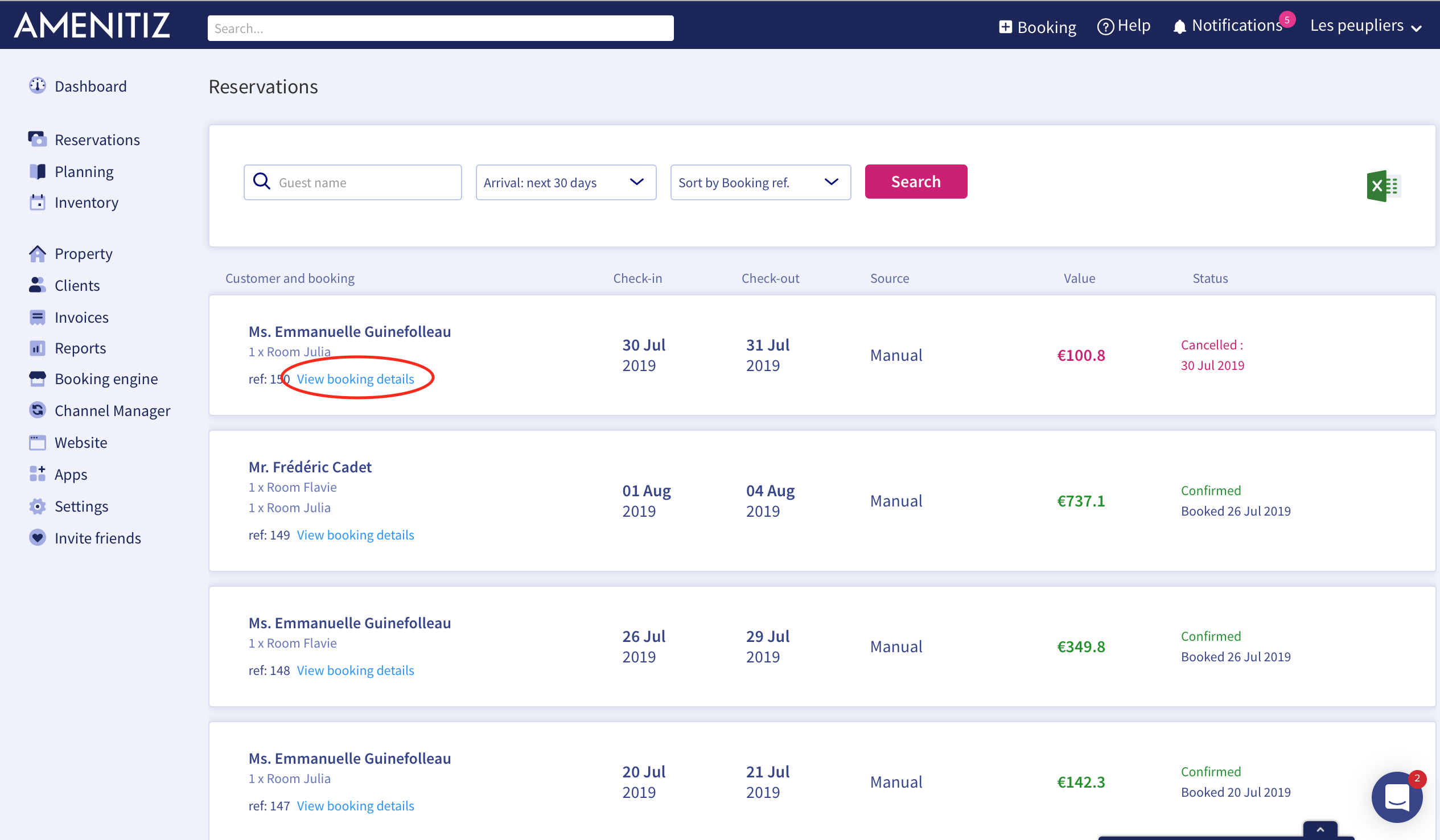 The image above is a perfect example of how Stripe works and the details of your reservations!
As you can see on the right of the image, on this example the total amount of the reservation is 50€.
The hotelier has defined here to receive 20% of the amount once the reservation is made, 30% the day before the customer's arrival, and the rest will be payable on site, regardless of the preferred payment method.
Displayed on the details of your reservation:
What amount was paid at the time of booking, as well as the date you received this amount
What amount will be paid upon arrival, as well as the date on which you will receive the amount via Stripe
How much does the customer still have to pay you when they are at the hotel?
Stripe is not affiliated with Amenitiz, and therefore we do not have access to any information related to your account. As a result, it is then impossible for us to intervene directly on your account in case of need of assistance. If you have specific questions about how Stripe works, we invite you to consult the Stripe support.
---
---