How to activate Stripe?
To activate Stripe on your account, it's very simple!
Simply go to the administrator, and click on the "Applications" button, located at the bottom of the vertical banner on the left of your screen.
After clicking on it, you will have access to a multitude of applications, including Stripe.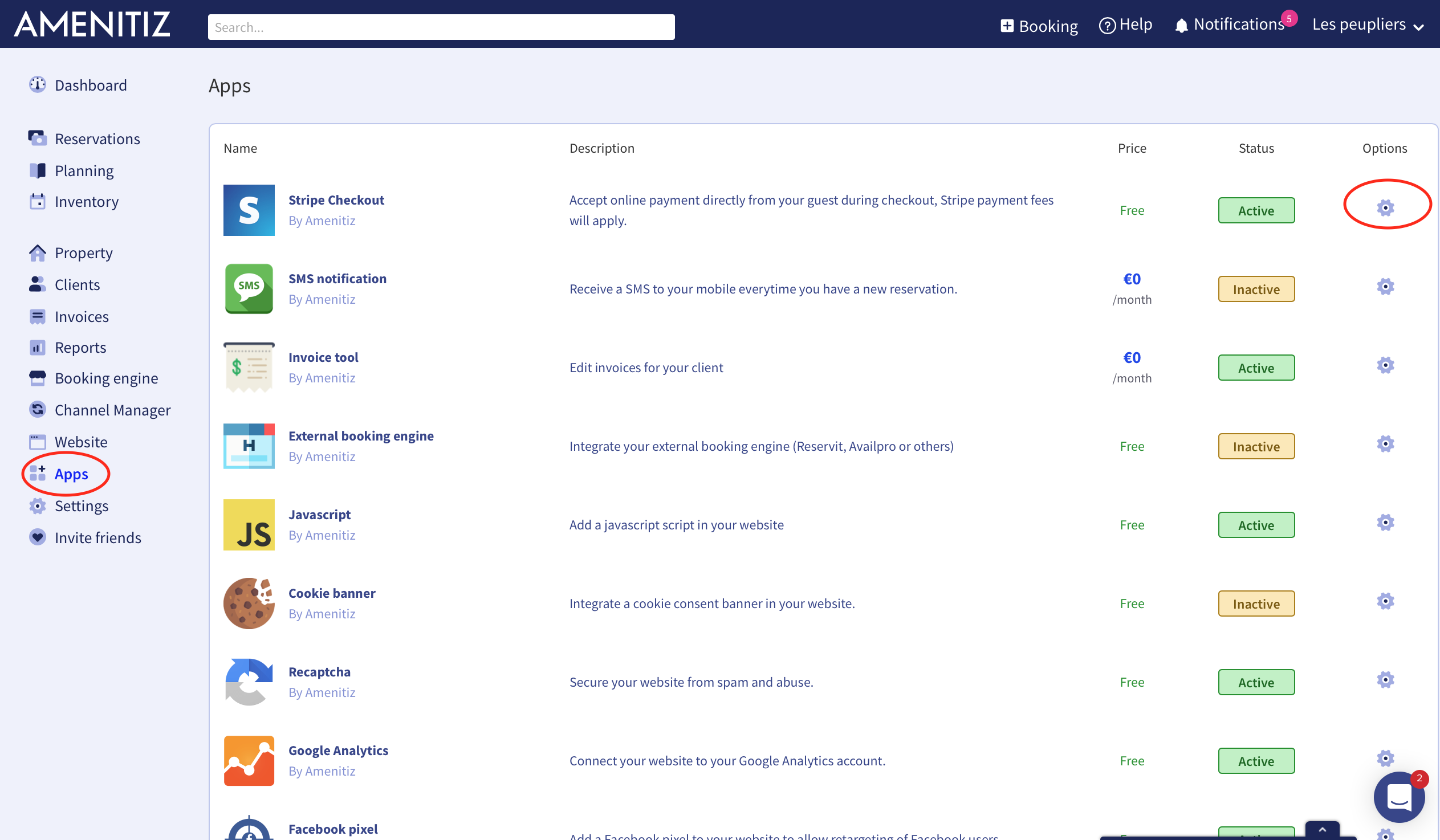 By default, Stripe will be indicated as "Inactive". All you have to do is click, on the right, on the gears corresponding to the application you want to activate, here, Stripe.
Clicking on it will bring you to a page on which the "Activate Stripe" button will be available.
Click on this button to activate Stripe. If you have clicked on it, a new page will open in your browser.
This page will have the header "Amenitiz" - This is to let you know that you are about to create a Stripe account, directly linked to Amenitiz after its creation.
You will be asked for a lot of information to ensure the authenticity of the account you wish to create and that you are indeed engaged in an activity that allows you to use Stripe.
When you register for Stripe, you create an account on this platform, keep your password and email that will allow you to connect to your Stripe account.
If you already have a Stripe account, you do not need to fill in all the requested information, just click on the button at the top left of your screen "Already have a Stripe account? Sign in". (If you have any difficulties with English, it simply says "Do you already have a Stripe account? Login").
After you have finalized your Stripe account, you will be redirected to Amenitiz.
Click "Yes" in the "Use Stripe at Checkout" zone,
Click "Yes" in the "Send email receipt" zone if you want your customers to receive an email containing the amount of the pick,
Click on "Save"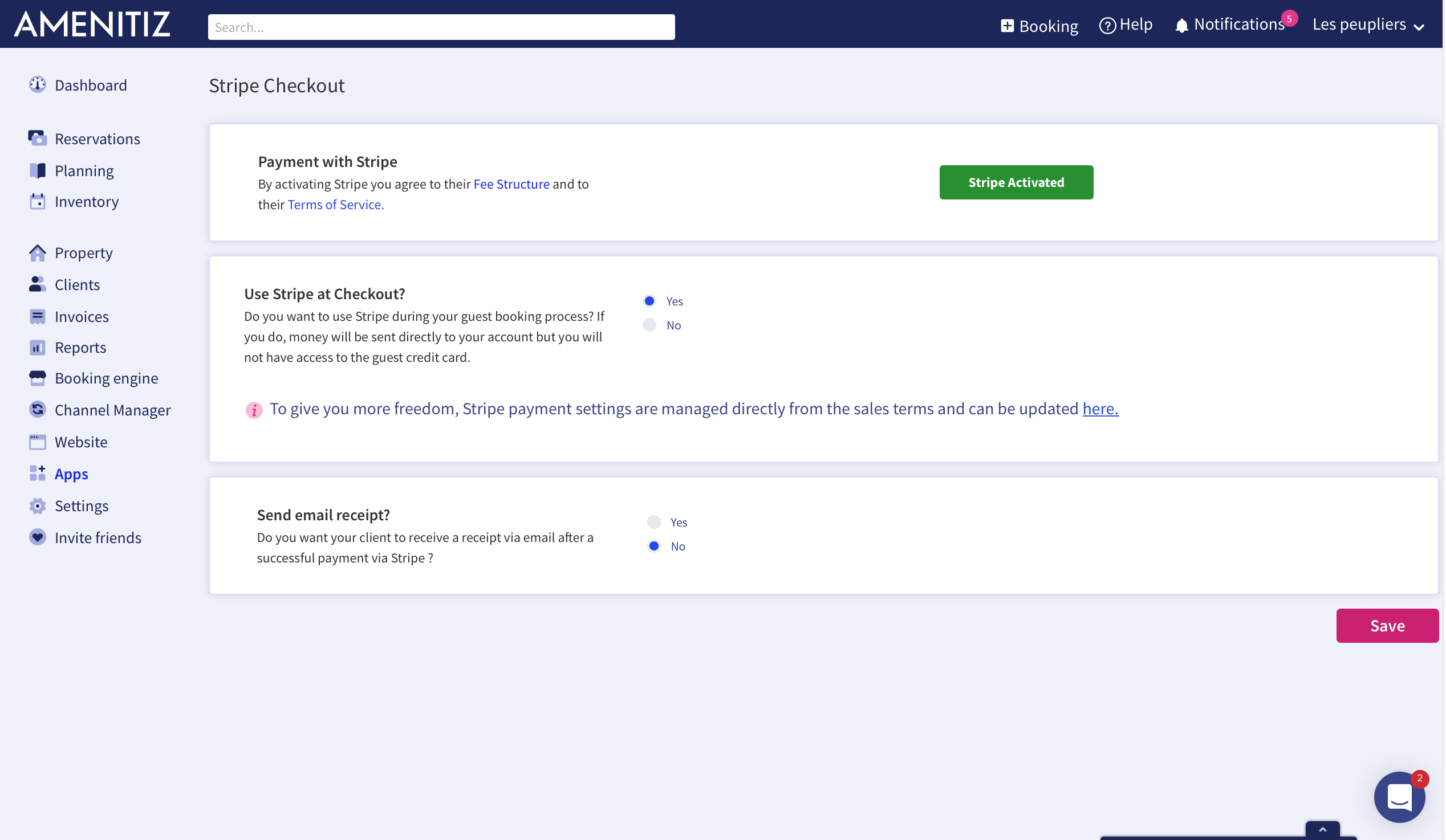 Stripe is now activated on your account, there is only one last step left!
Go in your Sales Terms,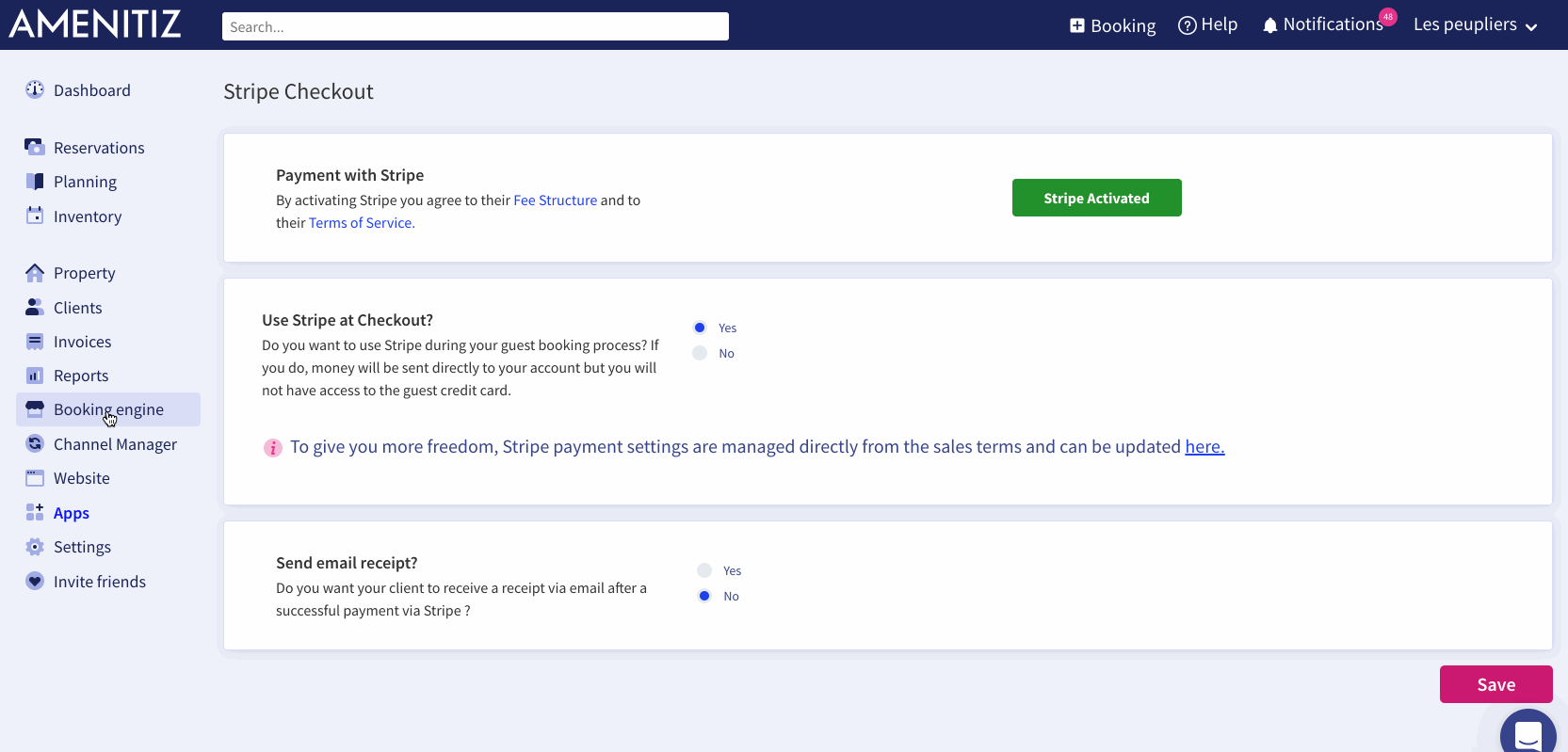 You will see in the form of your terms of sale the possibility of creating a payment sequence. For example :

30% of the booking amount will be charged at the time of booking,
70% of the amount will be collected the day before arrival.

Insert the desired payment sequence,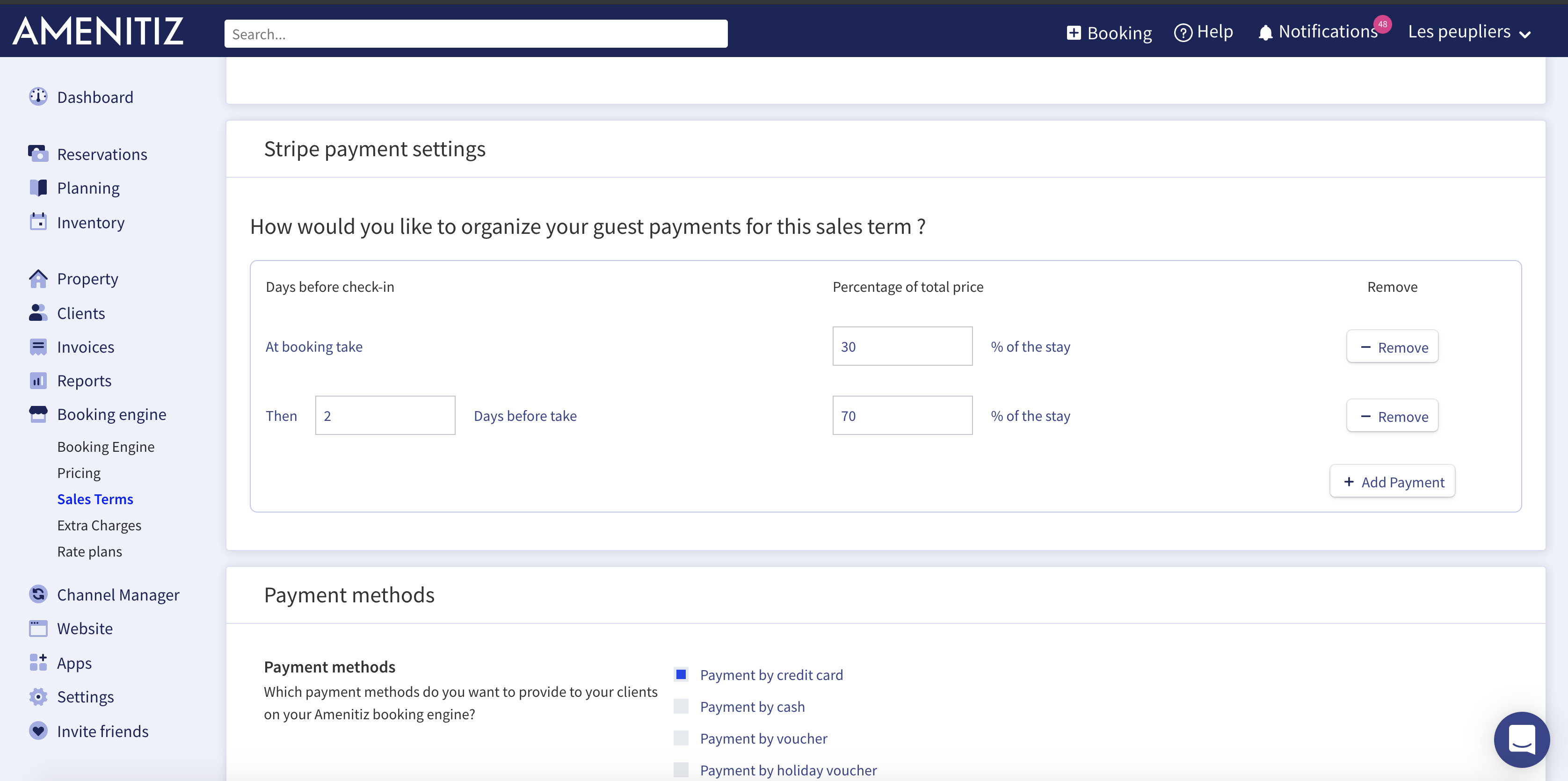 Click on "Save".
Stripe is not affiliated with Amenitiz, and therefore we do not have access to any information related to your account. As a result, it is then impossible for us to intervene directly on your account in case of need of assistance. If you have specific questions about how Stripe works, we invite you to consult the[Stripe support] (https://stripe.com/contact?locale=en)
---
---