How to activate Stripe?
In order to activate Stripe on your account, just go to your administrator area in > Marketplace. Among the multiple apps, you will find Stripe: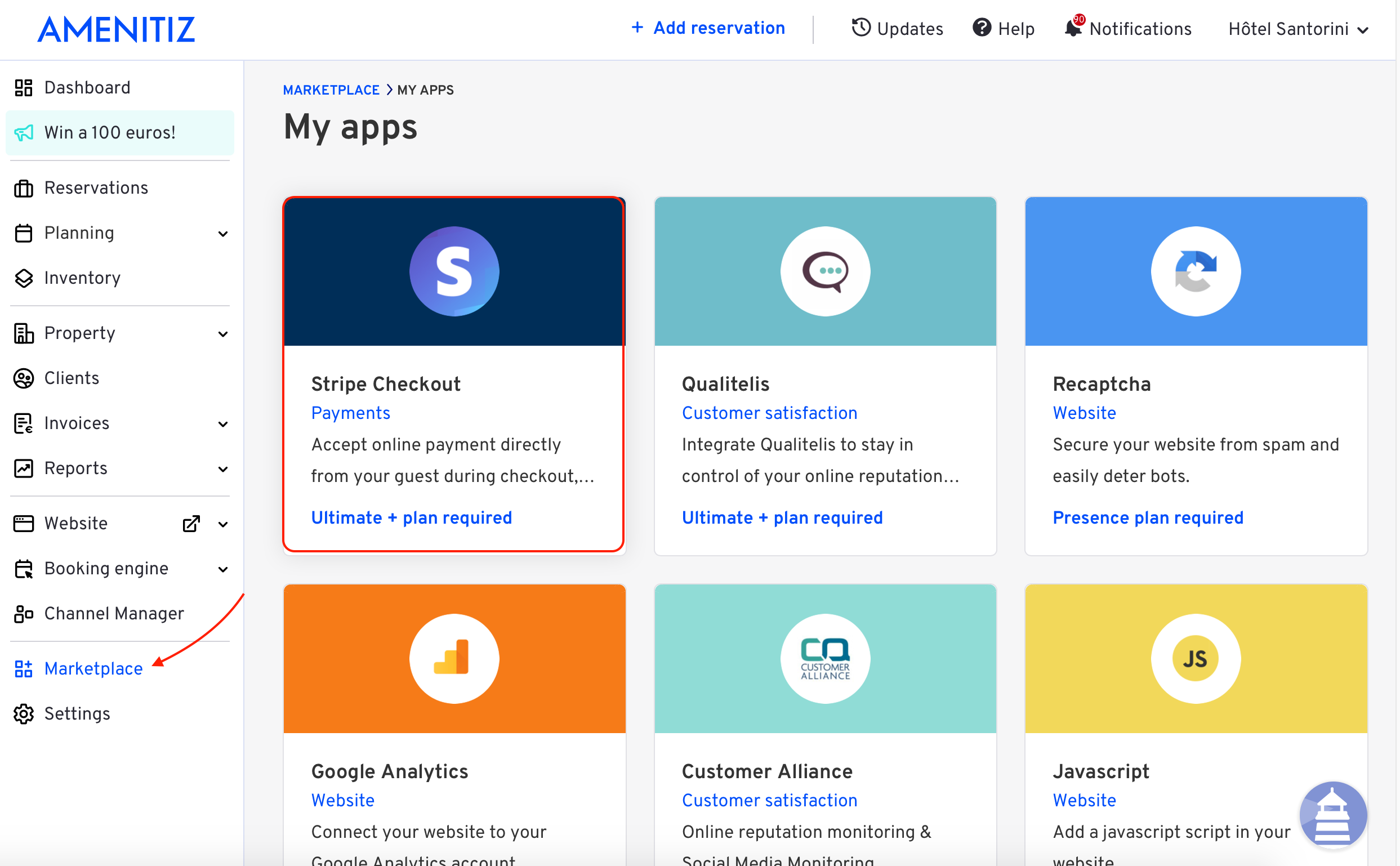 Activate Stripe: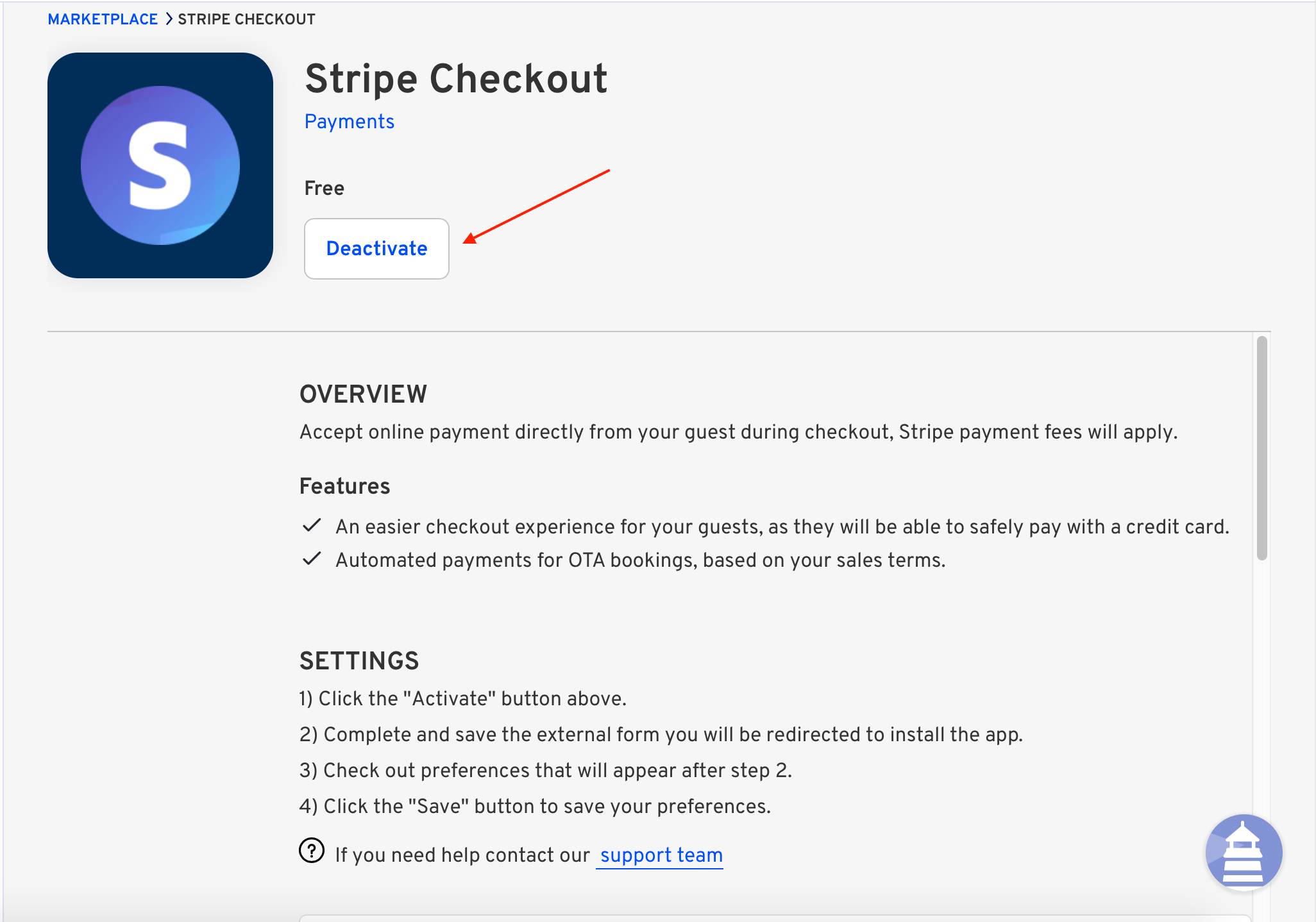 Fill out the external form to create an account with Stripe or log in if you already have a Stripe account: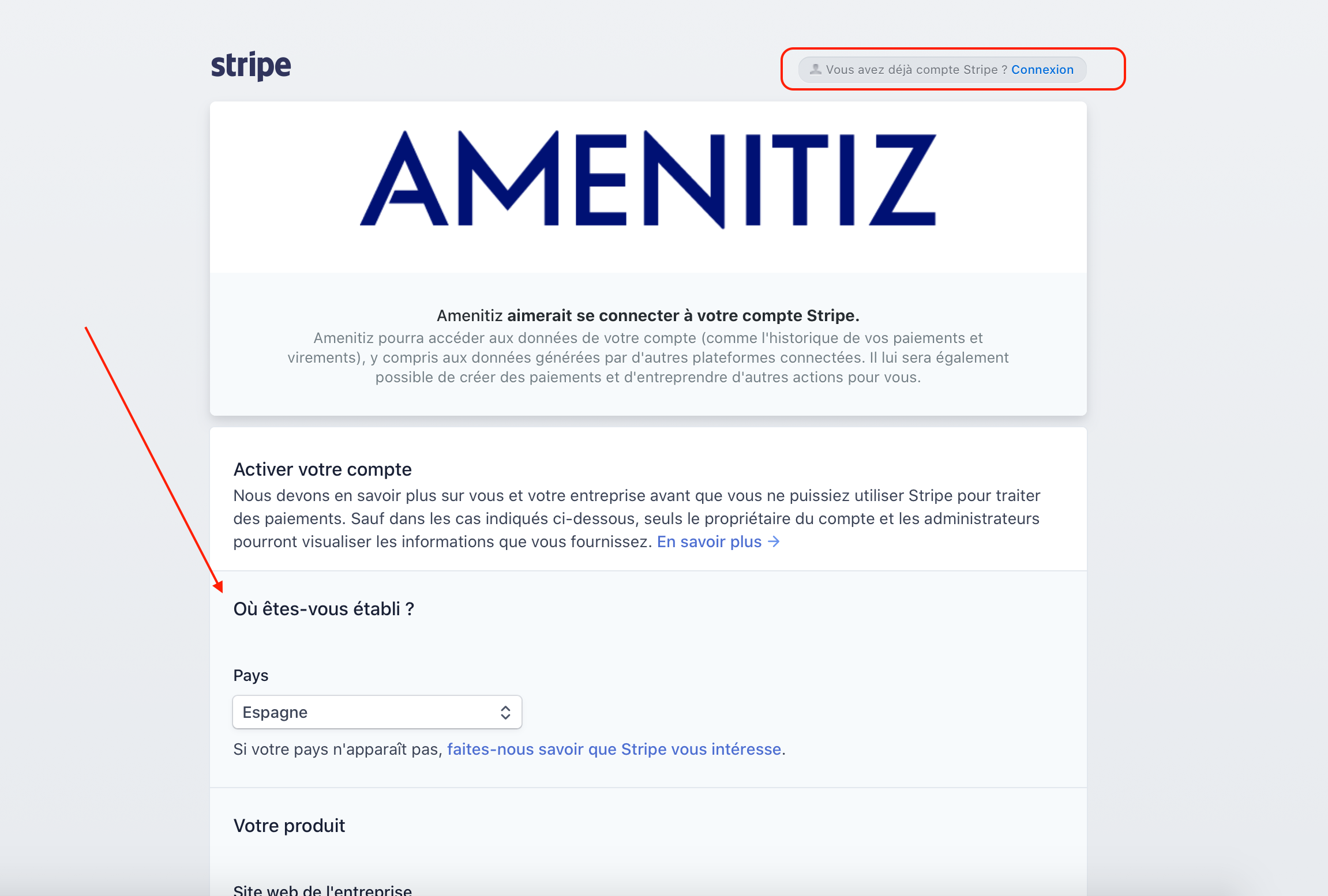 When you register, you create an account on Stripe. So keep your password and login email in order to connect to your Stripe space.
If you already have a Stripe account, simply click on the button at the top left of your screen.
Check your preferences: You will be redirected to Amenitiz in order to set the latest account settings. Click > Edit to decide if you would like to use Stripe at checkout, also for OTAs and enable sending a receipt to your customers: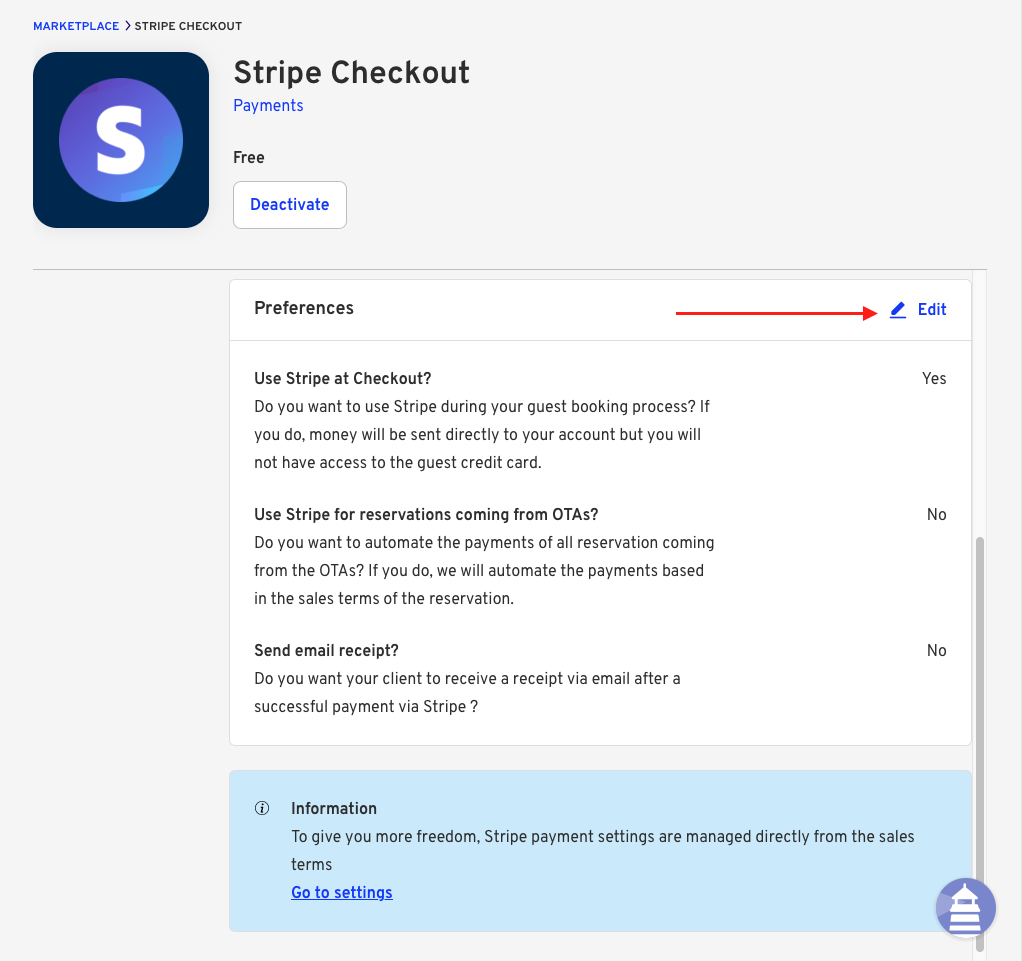 Click > Save to update this information.
One last step, go to your terms of sale to configure Stripe settings!
Go to > Booking Engine > Sales terms: You will see in the form the possibility to create a sequence of Stripe payments. Don't forget to save at the bottom of the page!
Example: 30% of the amount of the reservation will be charged at the time of booking, 70% of the amount will be taken the day before arrival.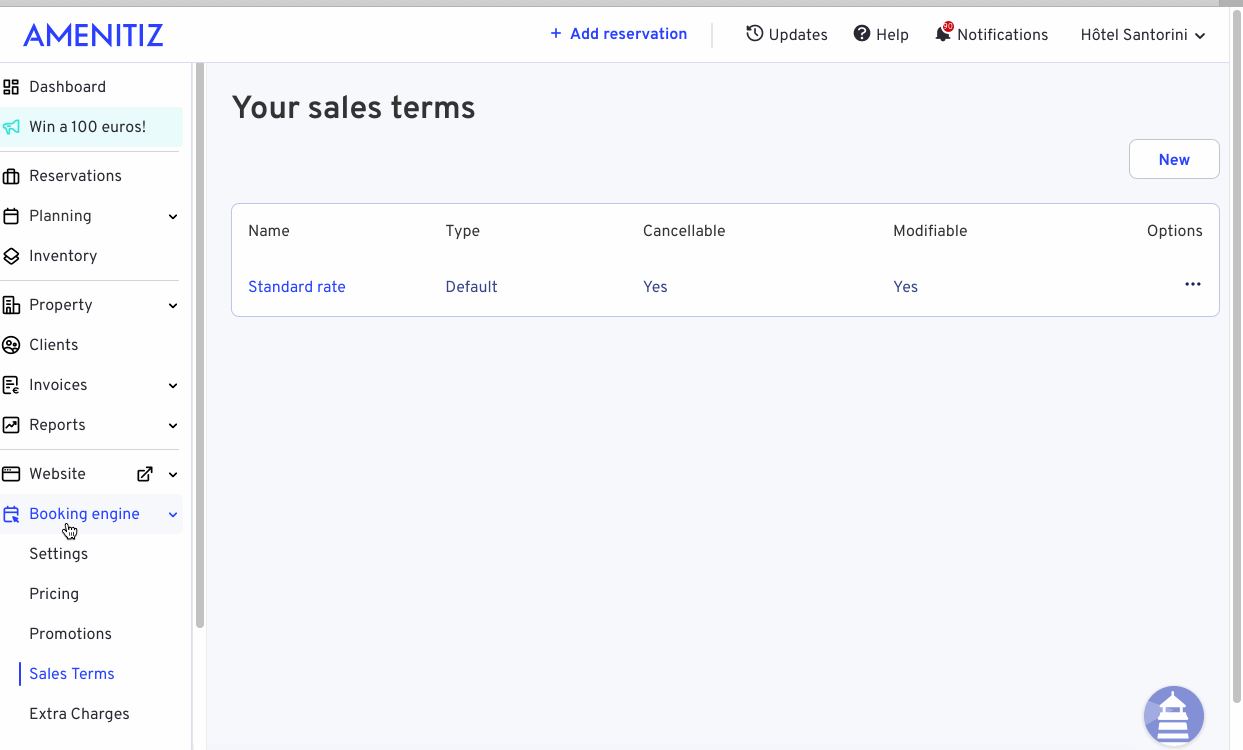 Stripe is not affiliated with Amenitiz, so we do not have access to your account information. It is impossible for us to intervene directly on your account. If you have specific questions about how Stripe works, we invite you to consult
Stripe support
.
---
---