How do I manage my Stripe payment settings?
At this stage, you normally already activated your Stripe account and set your preferences. If not, please follow this article. If now Stripe is activated for incoming bookings in your system, you are free to set a sequence of Stripe payments you wish to apply.
Go to > Booking Engine > Sales terms: You will see in the form the possibility to create a sequence of Stripe payments. Don't forget to save at the bottom of the page!
Example: 30% of the amount of the reservation will be charged at the time of booking, 70% of the amount will be taken the day before arrival.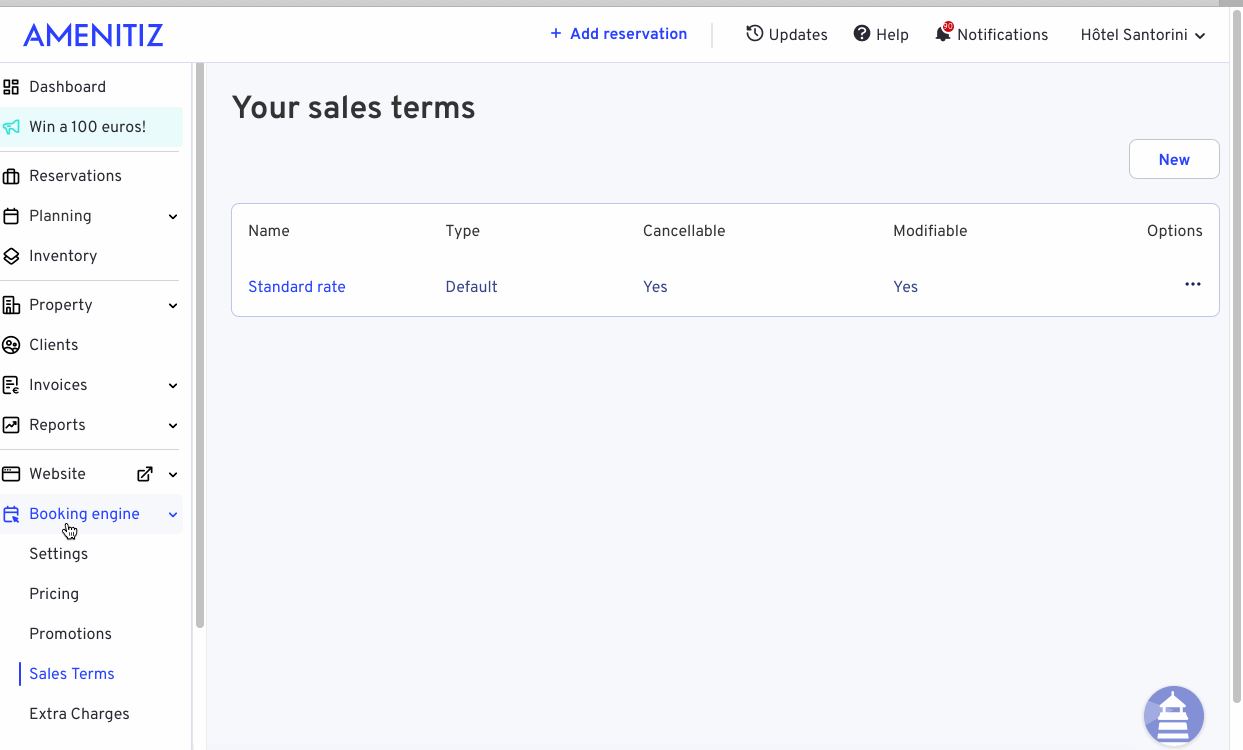 Stripe is not affiliated with Amenitiz, so we do not have access to your account information. It is impossible for us to intervene directly on your account. If you have specific questions about how Stripe works, we invite you to consult
Stripe support
.
---
---