What is Meta Management?
Meta Management, here, concerns the management of the metadata of your institution's site.
Metadata, also known as "meta-elements" or "meta tags", are part of the code that constitutes the pages of your institution's site. They are used to reference the different pages of your site.
There are several types, and Amenitiz offers you to manage yourself:
Meta-titles,
Meta-descriptions.
These elements appear in search engine results and not in the pages of your website.
Let's make an example using Amenitiz.io.
When you search for "Amenitiz" in the bar of your search engine, you will come to this: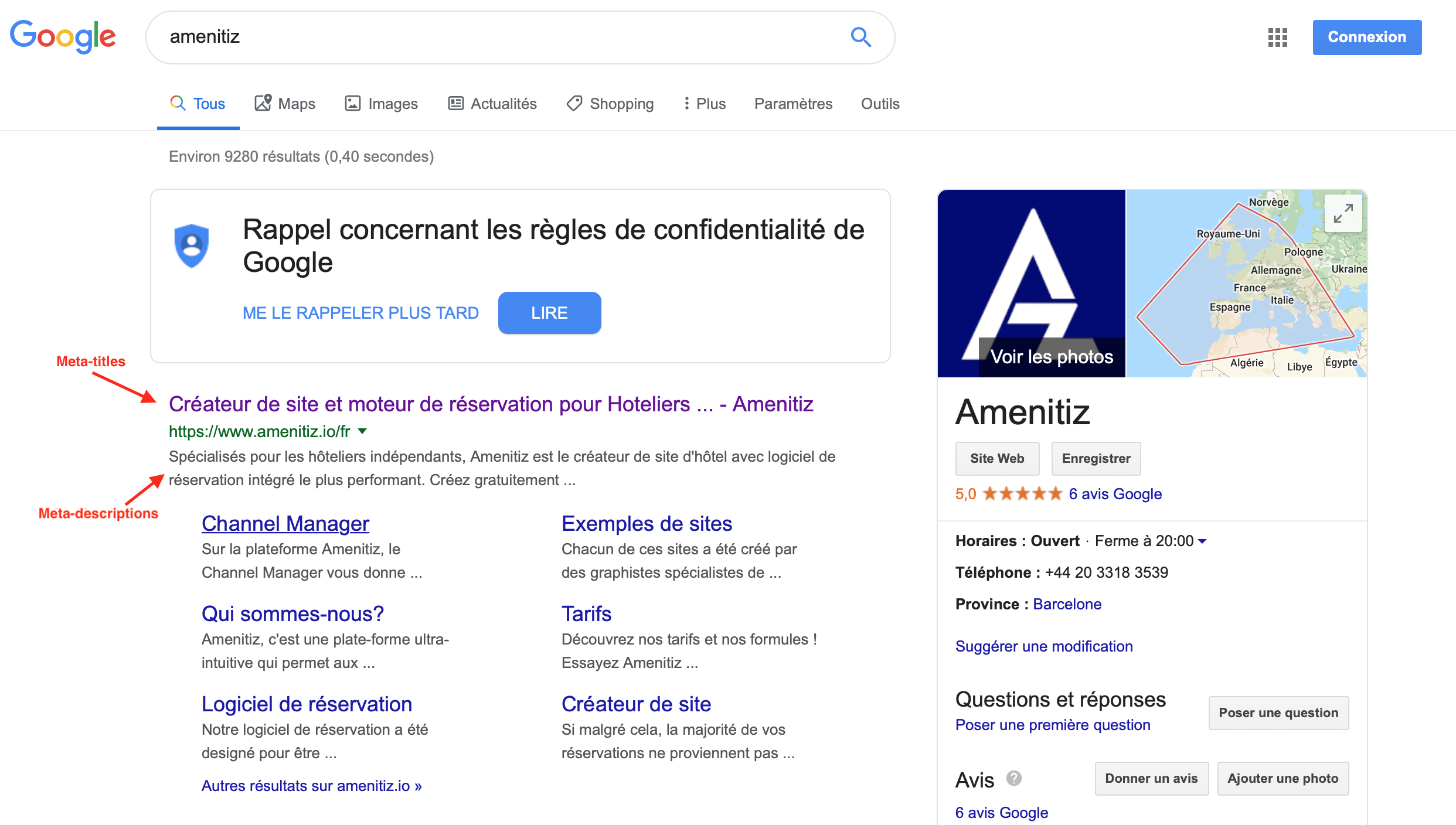 All search engines work in the same way, they all have a meta-title and a meta-description. The objective is that these elements best describe the content of your page.
It is important to note that a meta-title must be between 40 and 60 characters long. And for good reason, if your meta-title is too short, you will not stand out from your competitors. If it exceeds 60 characters, it will be too long and the end of your title will be truncated by periods of suspension. Similarly, your meta-description must be between 150 and 200 characters long.
---
---