How to refer a property to Amenitiz?
Do you have a friend who would be interested in Amenitiz system? Refer them to our services and get a 100€ offer in your next Amenitiz payment!
Simply click on the tab to Win 100 euros: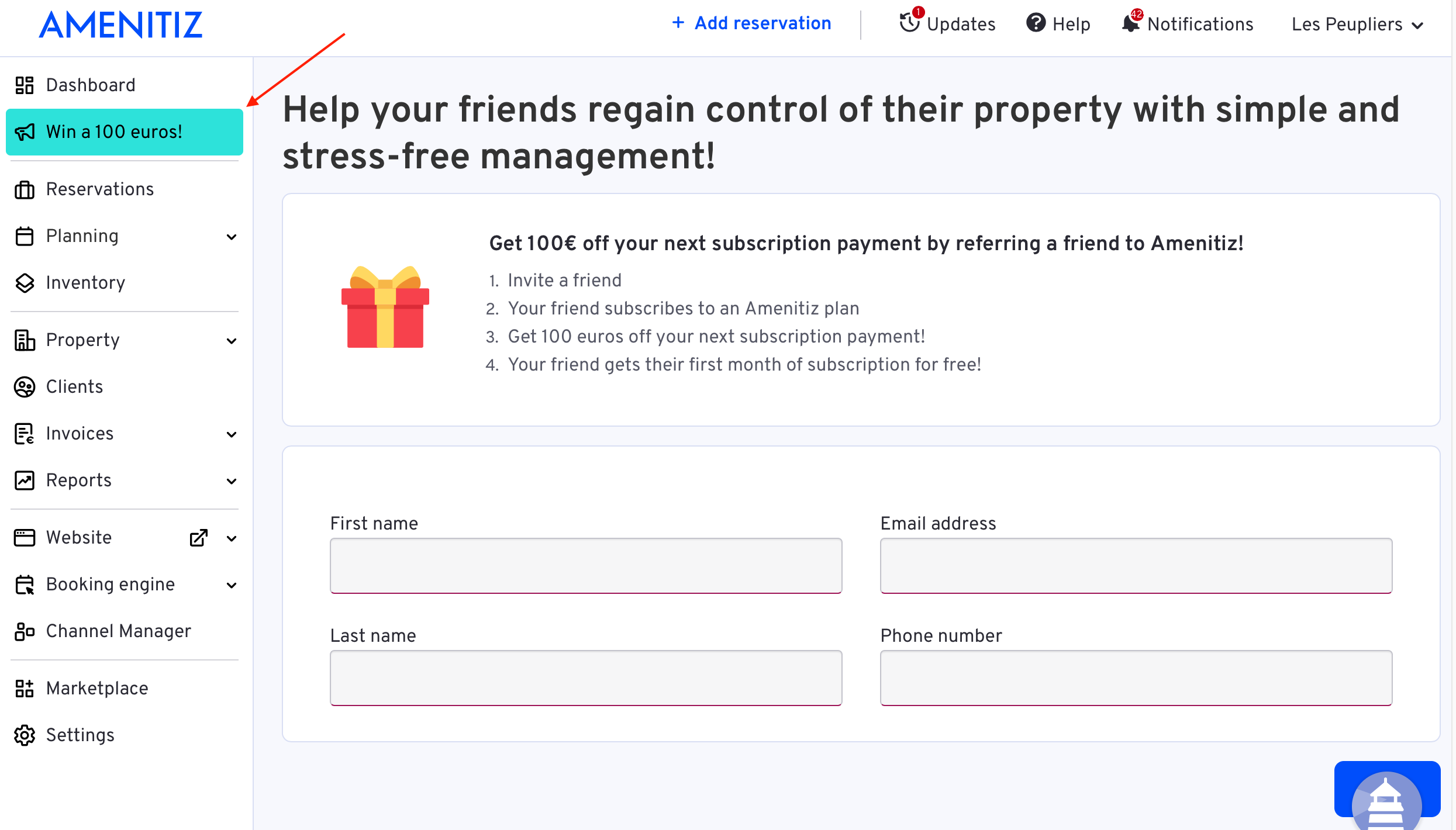 Fill in the information: all fields are mandatory.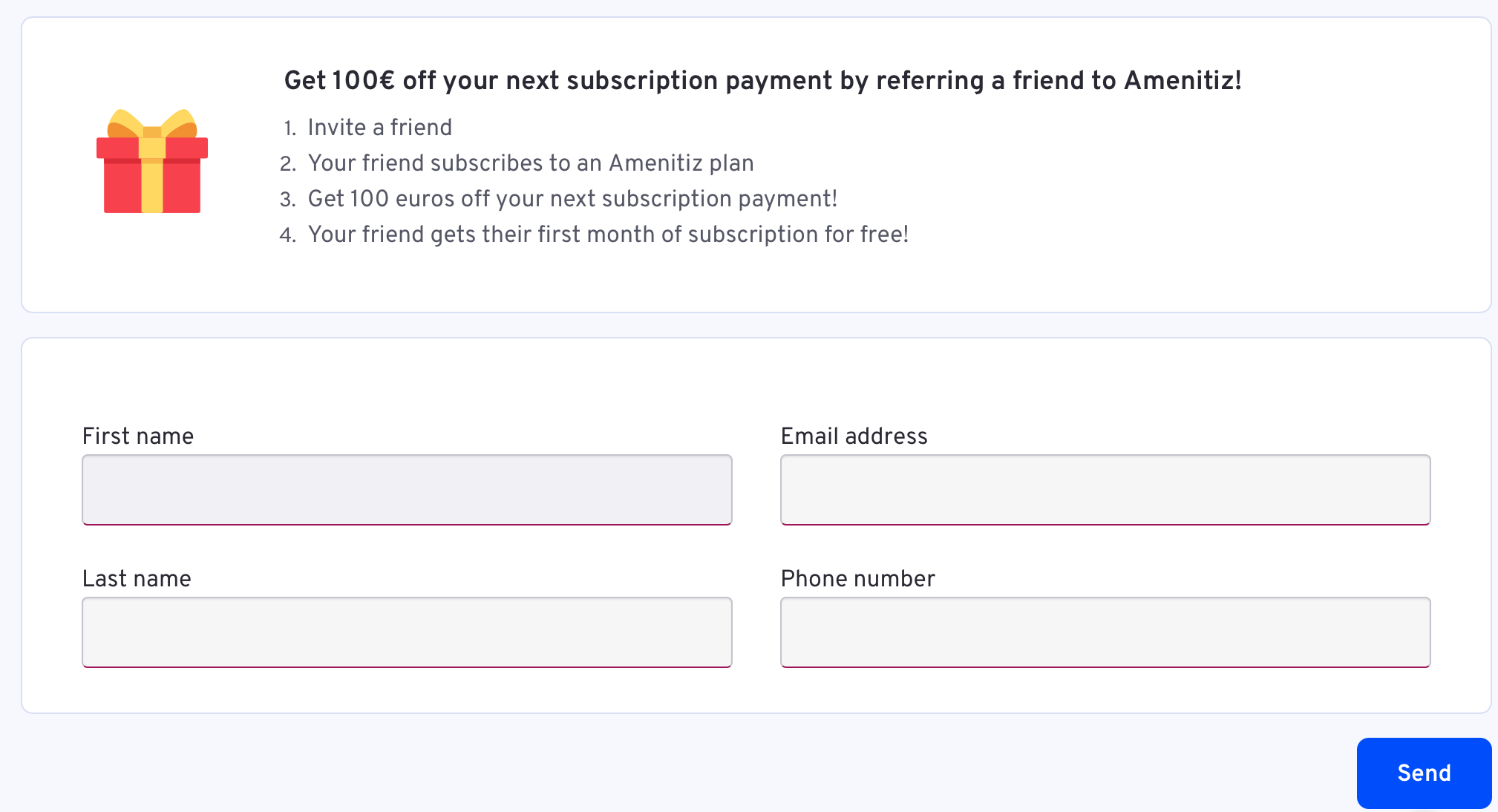 You can just also send your contact's name, surname, mail address and phone number to support at support@amenitiz.io.
Our teams will call the property to demonstrate our product. If the property subscribes, you will get 100 euros off and they will get their 1st-month subscription for free.
---
---