How to add a new user to my Amenitiz account?
To add different users to your Amenitiz account, go to > Settings in your administrator area and then go to > Team: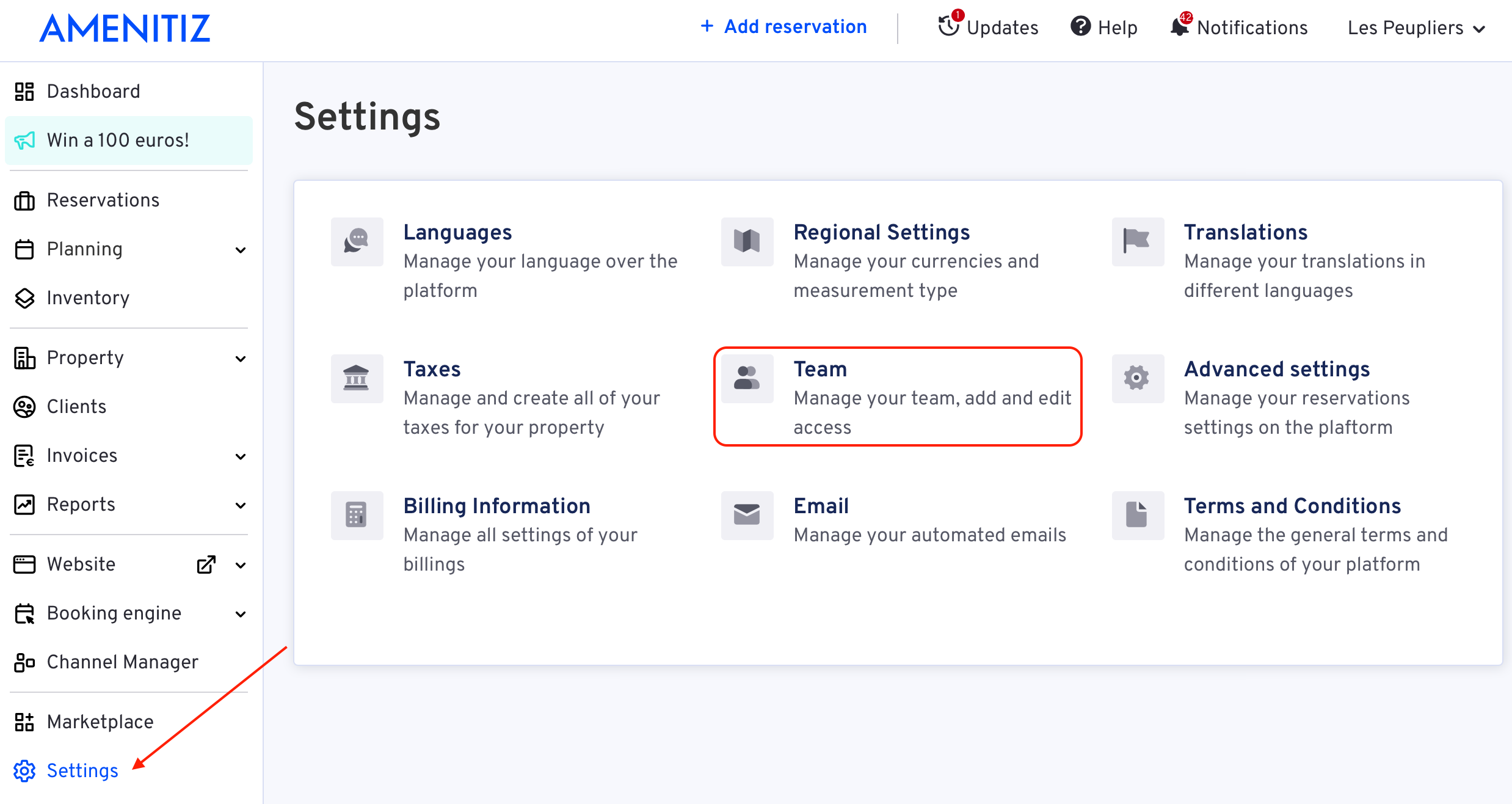 Here, you will find the list of users currently associated with your account. Click on the button you will have to > Add a member to the team: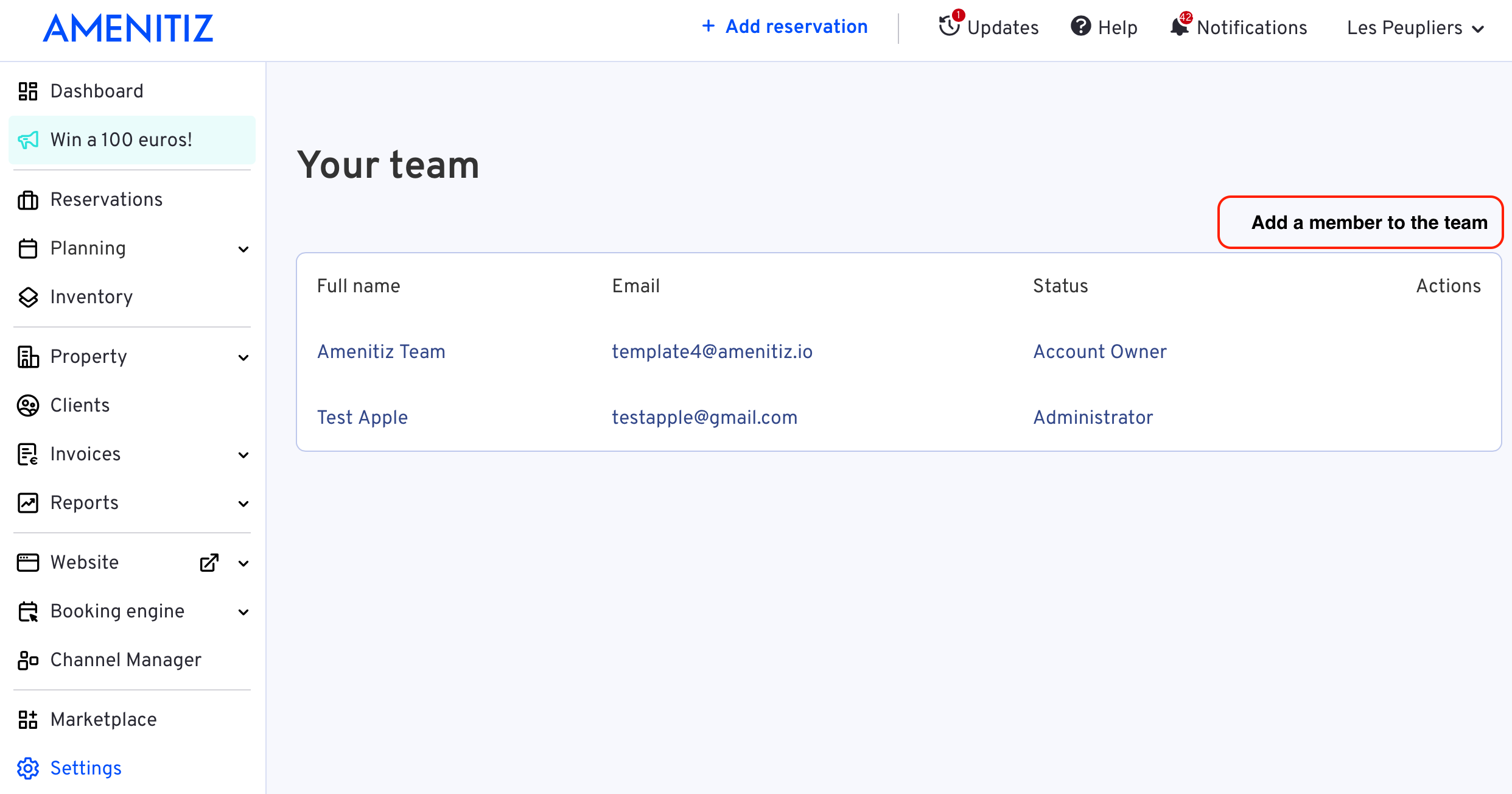 A window will open containing the user creation form: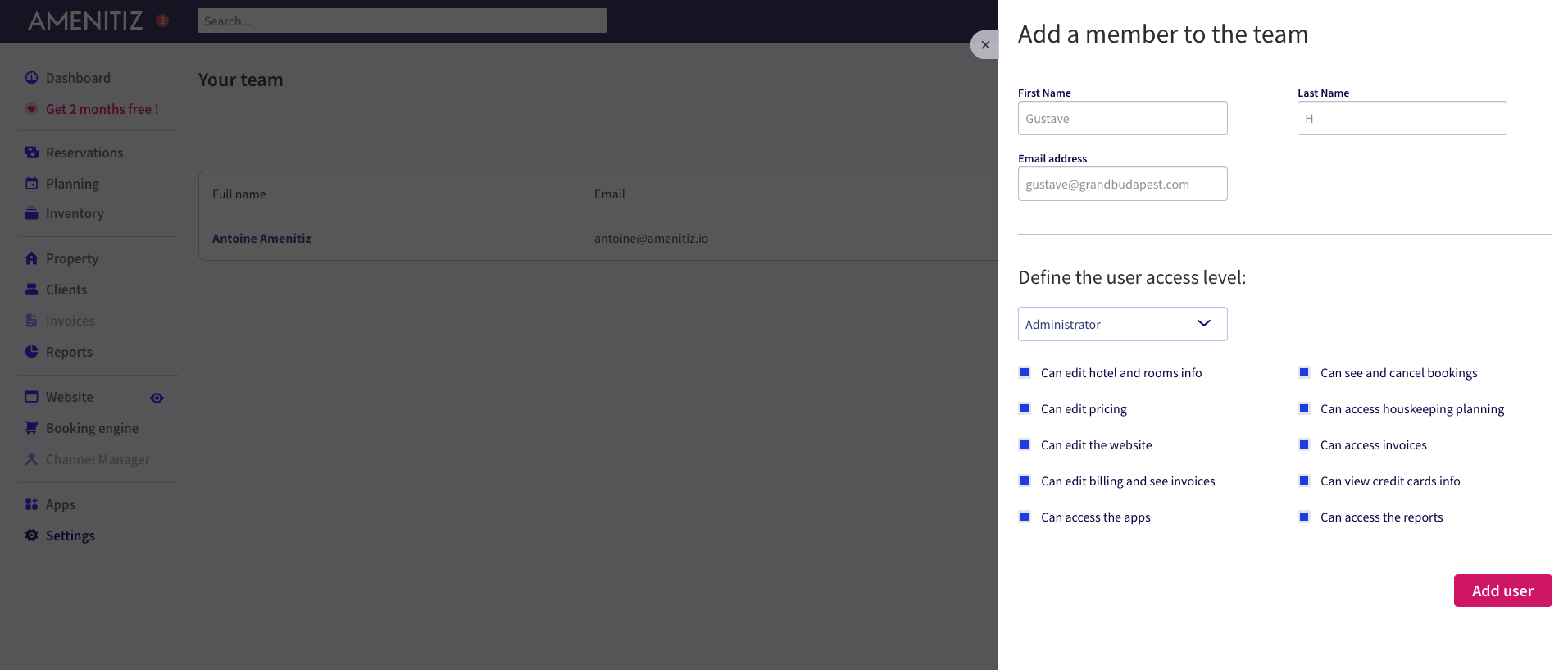 Requested personal information: First and last name, email address.
User's permission level to define:
Modification of hotel and room information,
Can change prices,
Can edit SEO,
Can access housekeeping planning,
Can see credit cards,
Can see and cancel bookings,
Can edit the website,
Can change the billing.
Click on > Add user to save this user.
By default, we created 3 types of profiles: Administrator, Editor, and Housekeeper. However, you can customize the permission level by checking and unchecking the boxes for each permission.
An email will be sent to the email address provided where the password will be informed.
---
---