How to open the OTA access of my rooms over a period?
To close the OTA access, click on "Inventory" in your Amenitiz administrator area sidebar.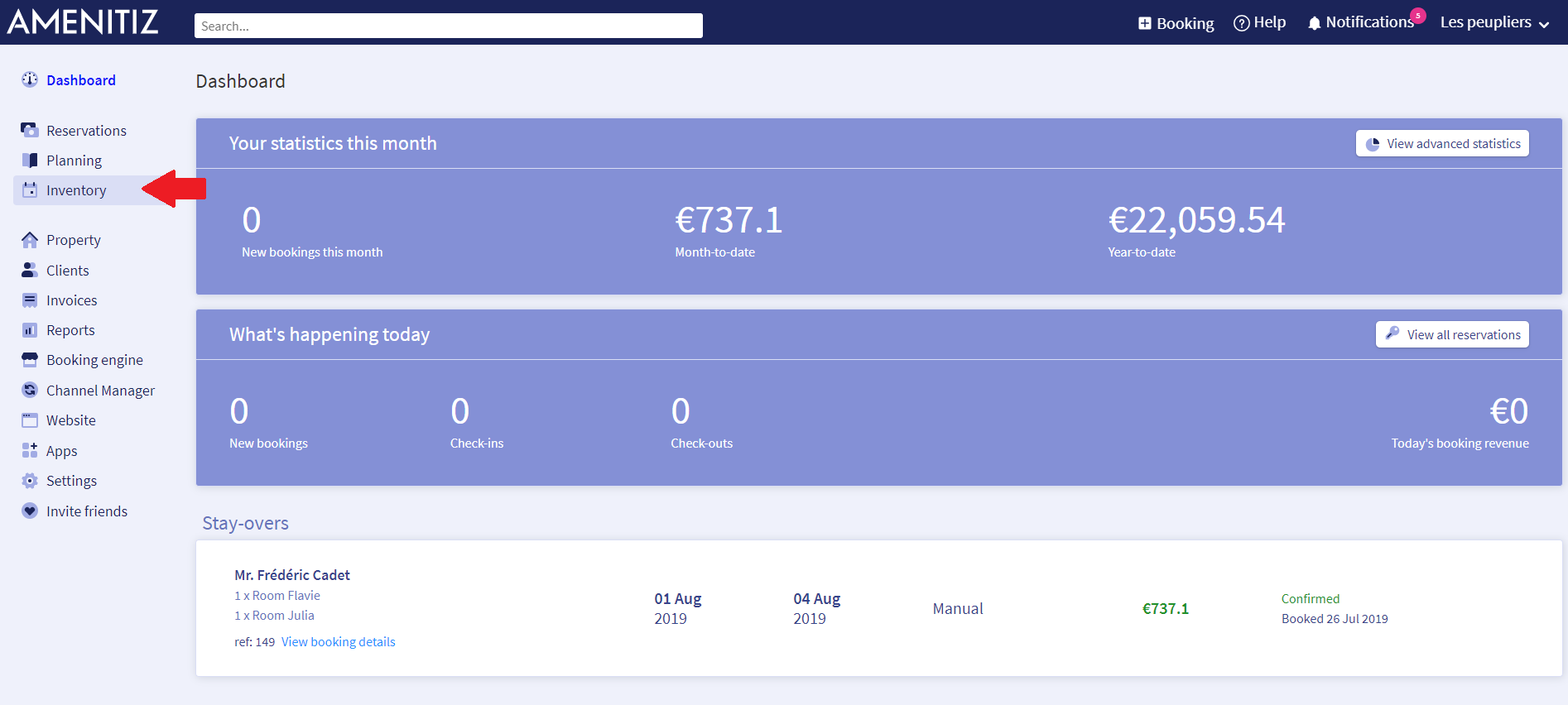 Follow these steps to make this change:
Click on the "Bulk update" button, at the top left of your screen,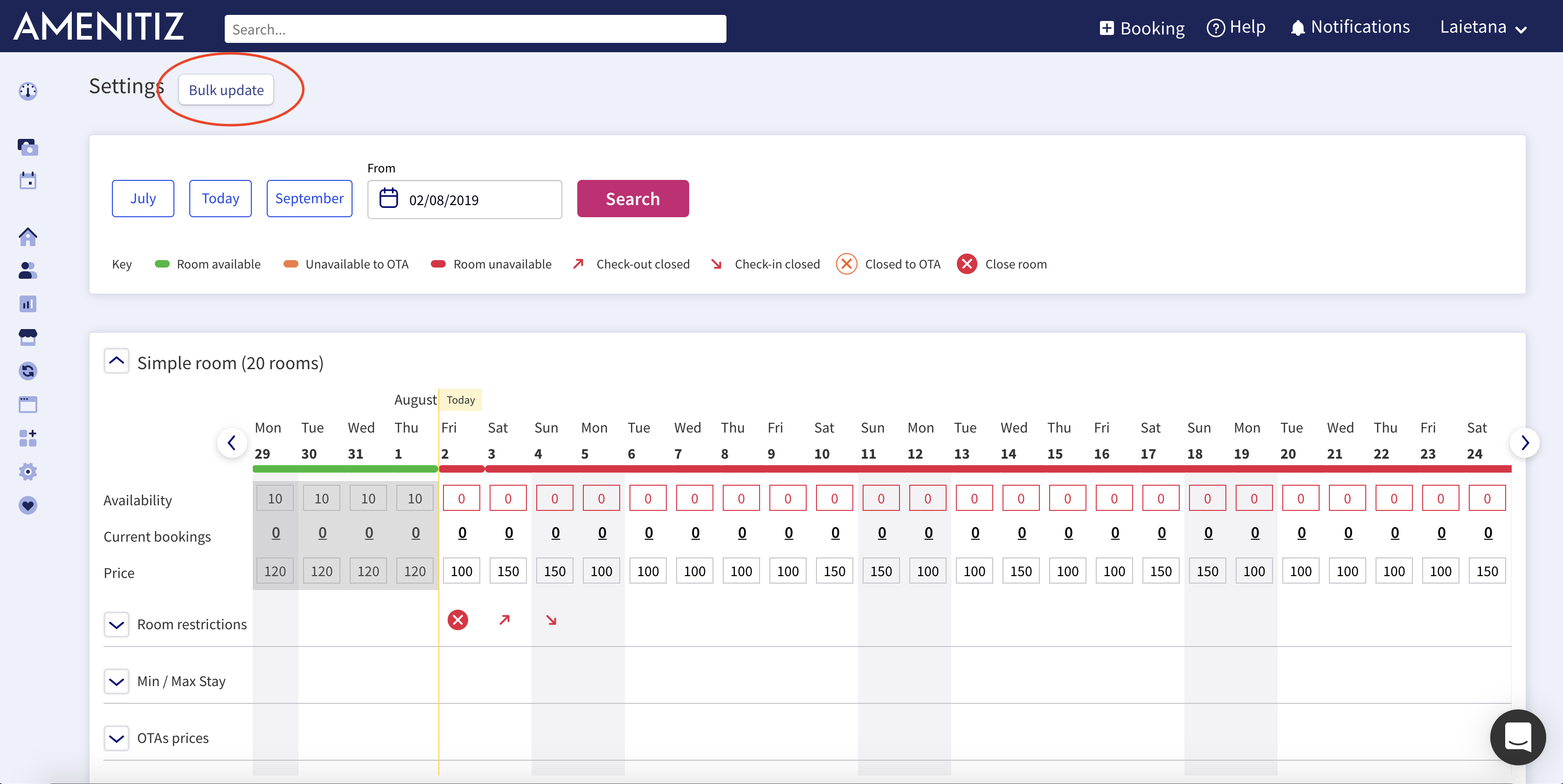 A sidebar will open on your right,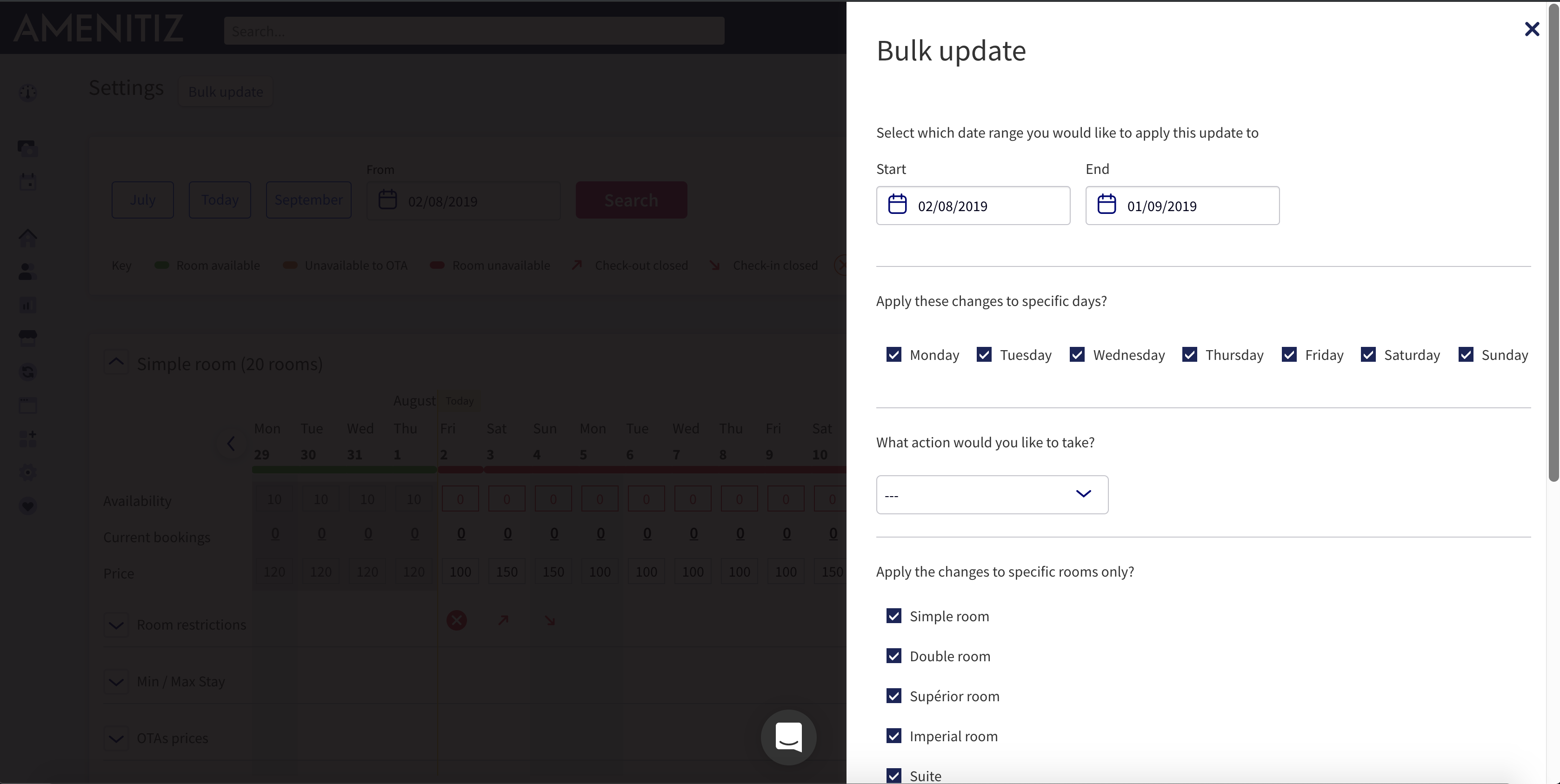 Set the start and end dates on the calendar,
Select "Open Room to OTA" from the drop-down list,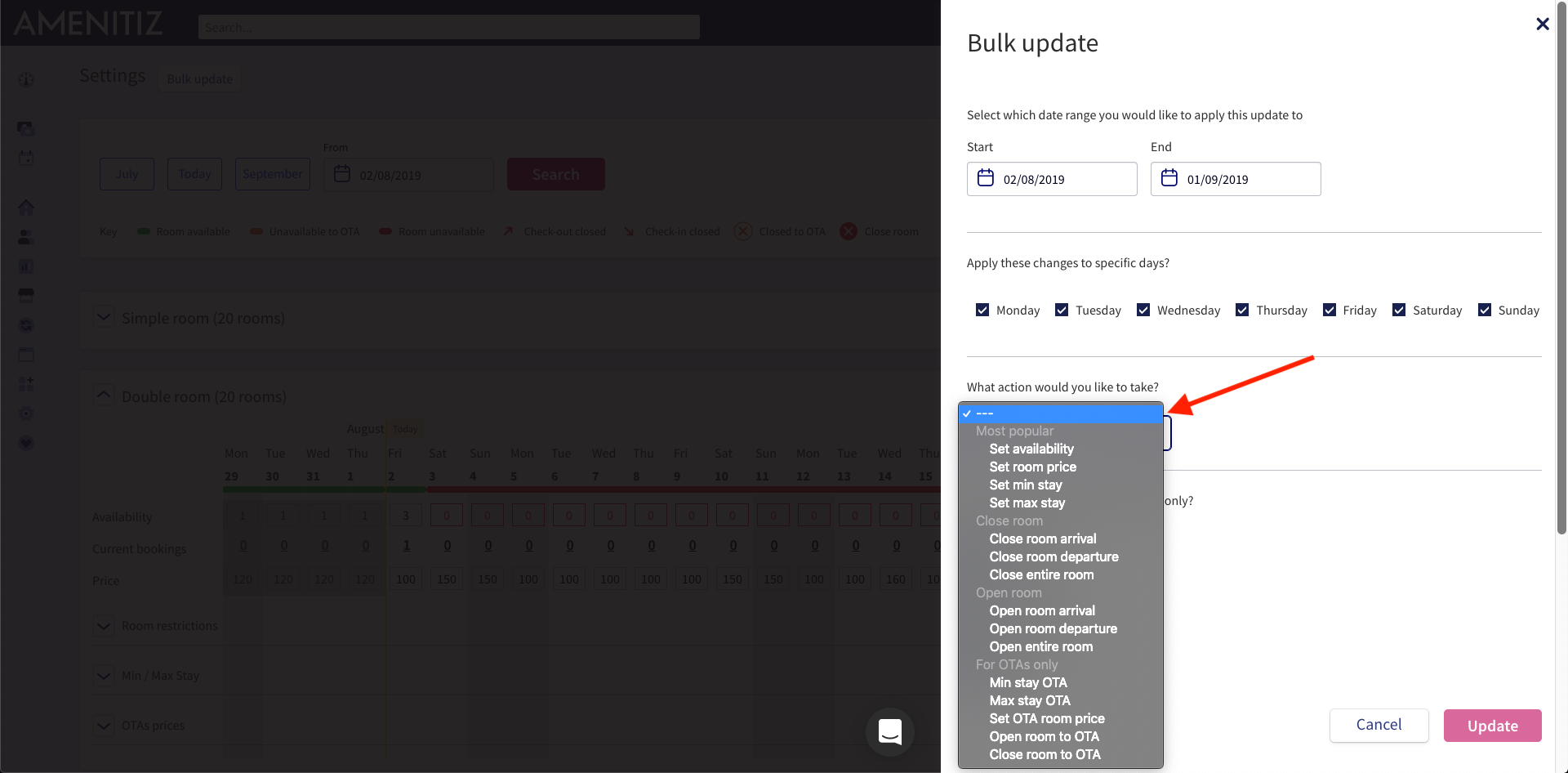 Select the rooms you want to update,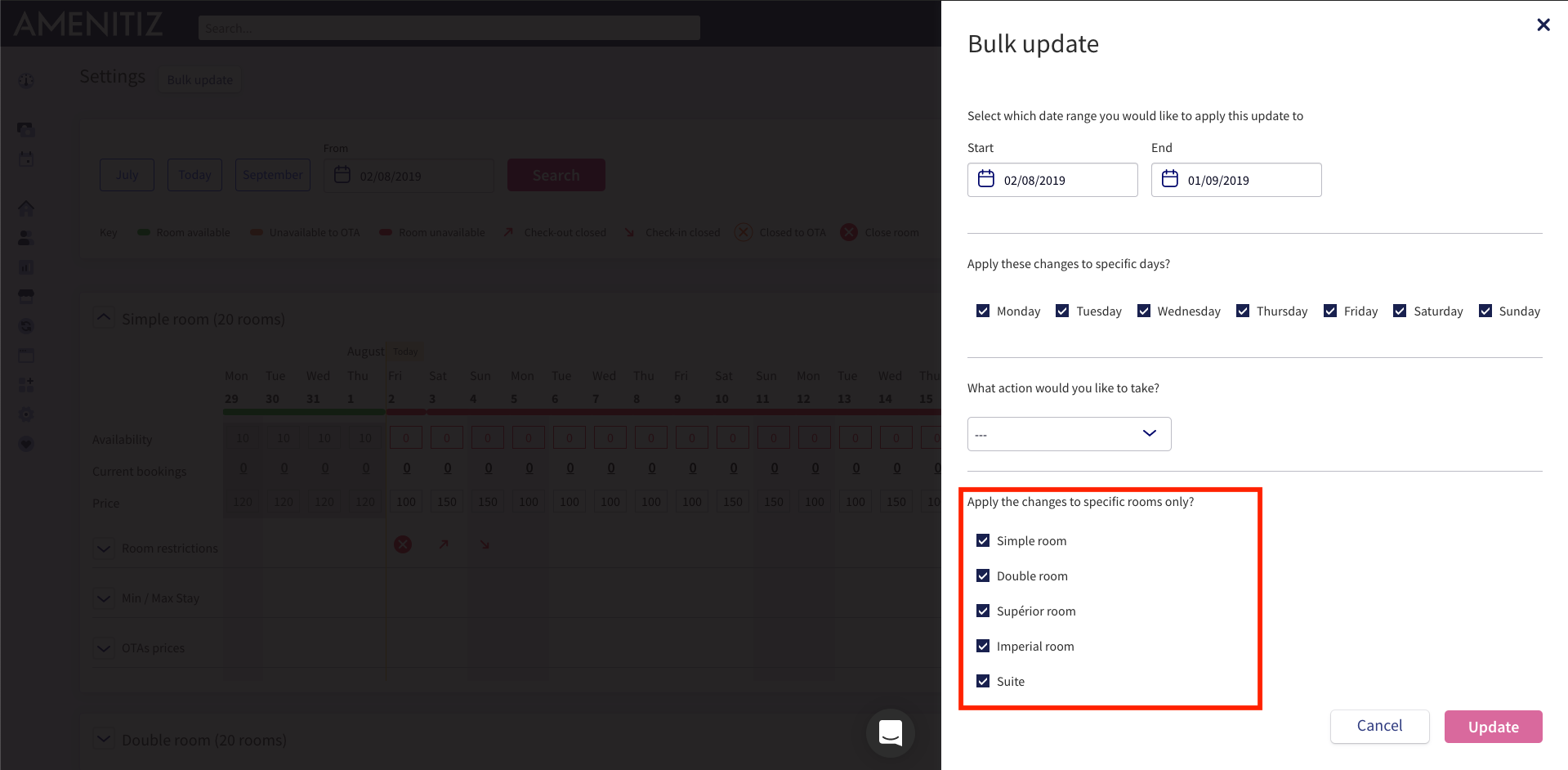 Click on the "Apply" button and the changes will be saved.
---
---