How to close rates over a period?
To close rates ms over a period, you only have to go to "Inventory" in your Amenitiz administrator area left sidebar.
Follow these steps to make the change:
In Global View, go to Bulk Update: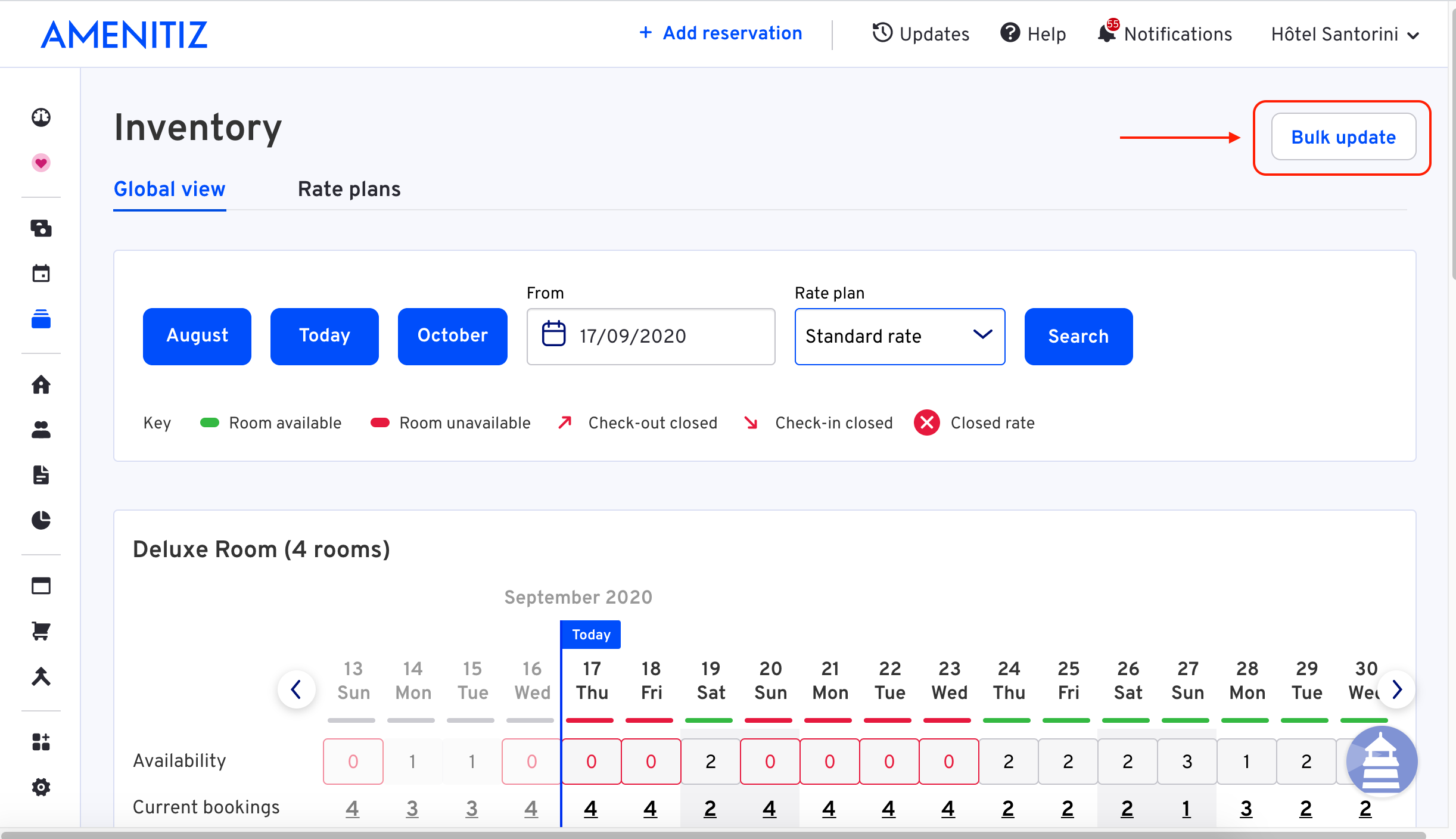 Select the rate and period you which to close. On "action" choose > Close rate. Do not forget to apply this to the specific room(s) you which to close: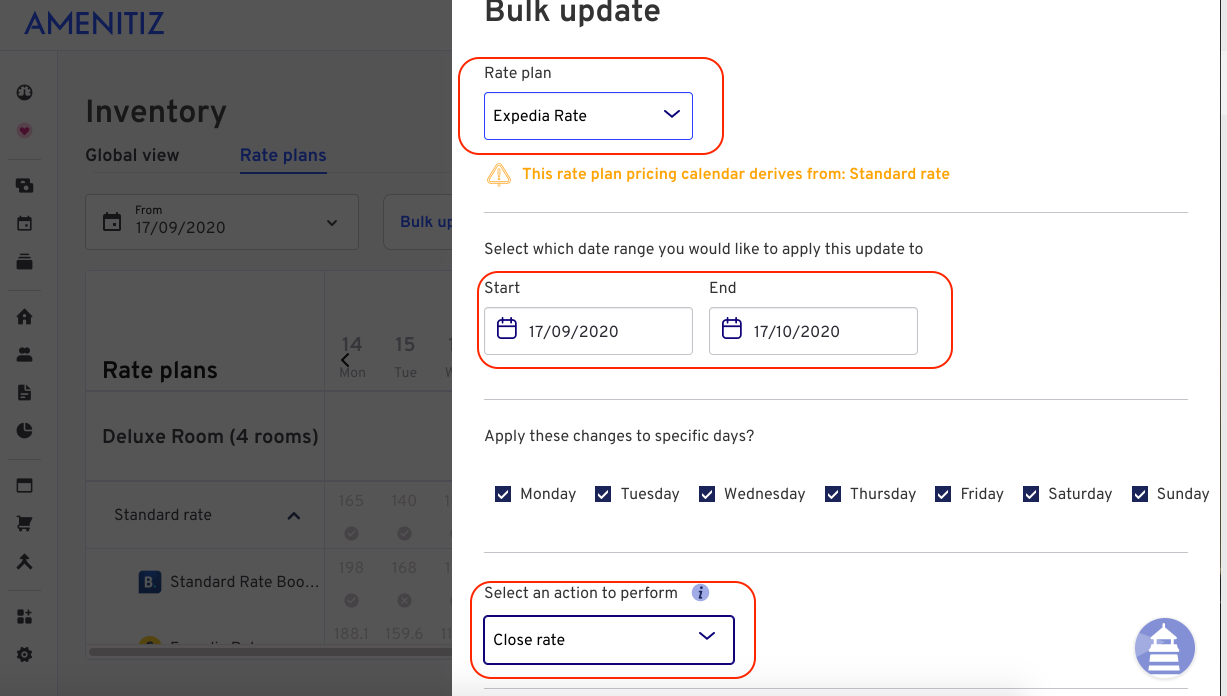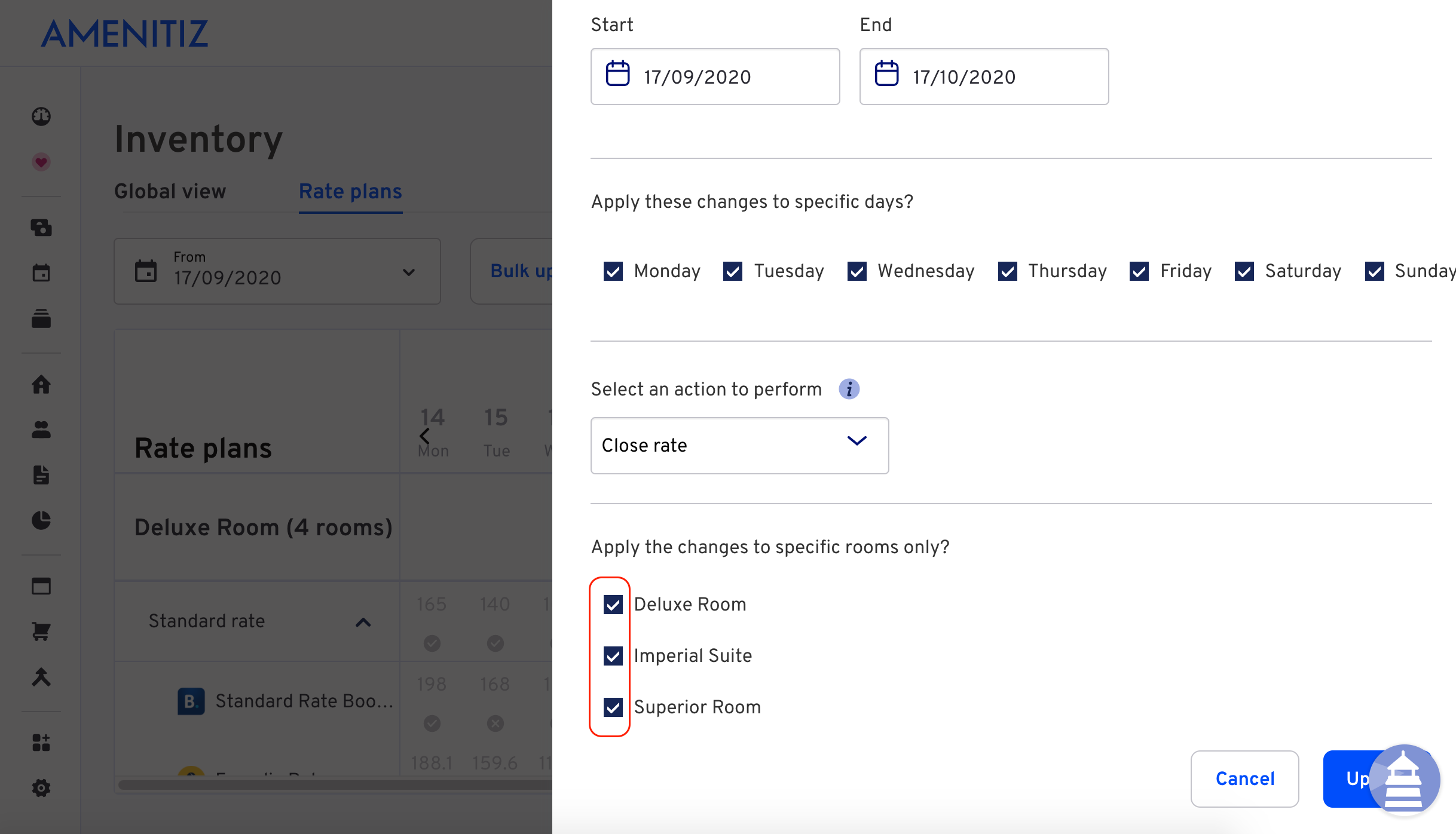 The change will be saved by clicking on > Update > Confirm!
---
---