How to set the pricing per person on my Booking.com account?
Once you created your different rooms and pricing on your Amenitiz account you cannot forget to set these changes also on Booking.com side.
As a matter of fact, so that the channel manager connection can be set correctly, the two sides have to be correctly informed before setting the connection with the channel manager, so that the corresponding rates are applied once it is set live.
To do so, please connect yourself to your Booking.com account.
Once you are inside, go to > Rates & Availability and to > Calendar:

You are now able to have an overview of your different rooms as well as the rates that are set for every different room.
If you want to set up an occupancy rate on your rooms, once you have set it up on your Amenitiz account, so that they also appear on your Booking calendar and are applicable, then you should notify Booking.com as well of these changes.
Therefore, please go to > Inbox and > Booking.com messages :

Once you get into this new page, go to > Contact us on the right side of your screen and click on it: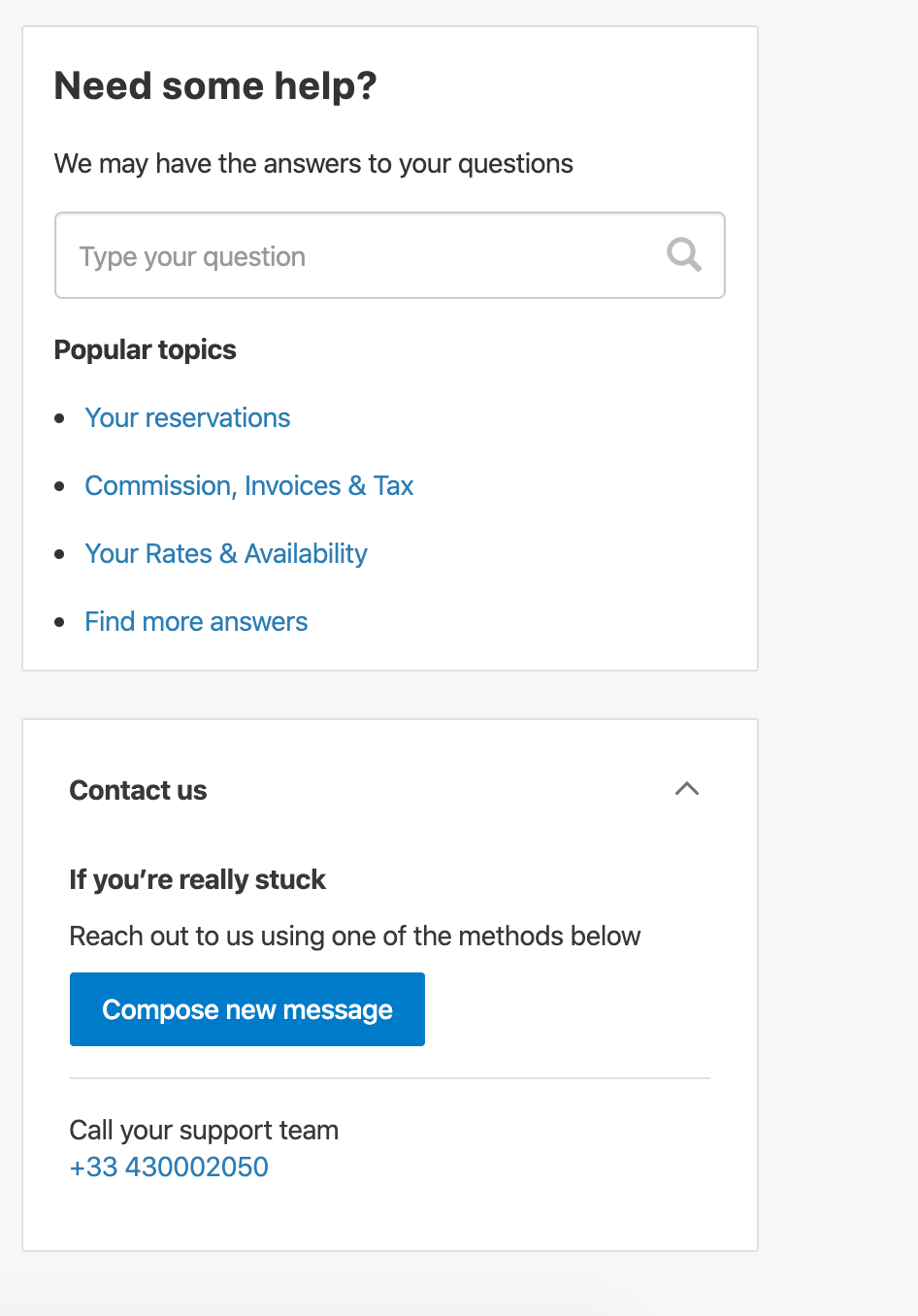 Click on > Compose a new message. A new message will pop up on your screen. Select "Rates & Availability" as Topic and "Create/adjust rates and prices" on your Subtopic. Then click on > Compose new message: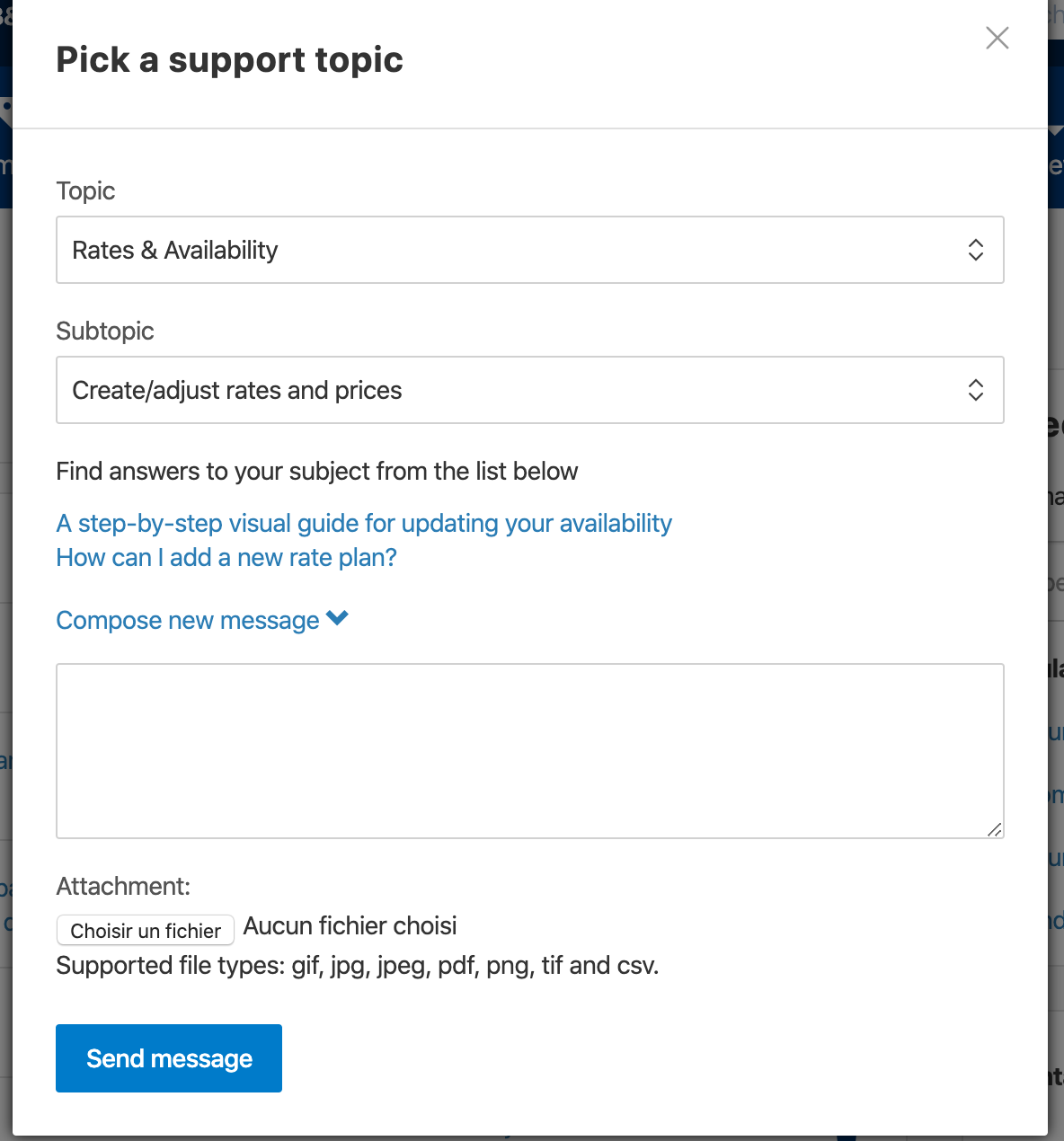 Please find the instructions to provide to Booking to setup the occupancy rate for your accommodations :
==========================================================================
Hello,
In order to do the connectivity between our Channel Manager and our Booking account, I would like my rates to be automatically modified depending on the occupancy of the accommodations via the option "derived pricing".
Here the structure I would like to apply from now in the "Standard rate" of the accommodation [ROOM NAME]:
[X PEOPLE] : [STANDARD PRICE / INCREASE / DECREASE],
[X PEOPLE] : [STANDARD PRICE / INCREASE / DECREASE],
[X PEOPLE] : [STANDARD PRICE / INCREASE / DECREASE].
Thank you for your help!
==========================================================================
Once you have sent this message to Booking.com, they will make these changes and subsequently inform you of the change when it is implemented. Feel free to send us an email or a chat message as soon as you get feedback from them.
Feel free to contact their support if you need any help or additional information or to contact us through the chat if you need it as well.
---
---