How do I change my payment methods?
To change your payment methods, from your Amenitiz space go to > Settings > Billing information: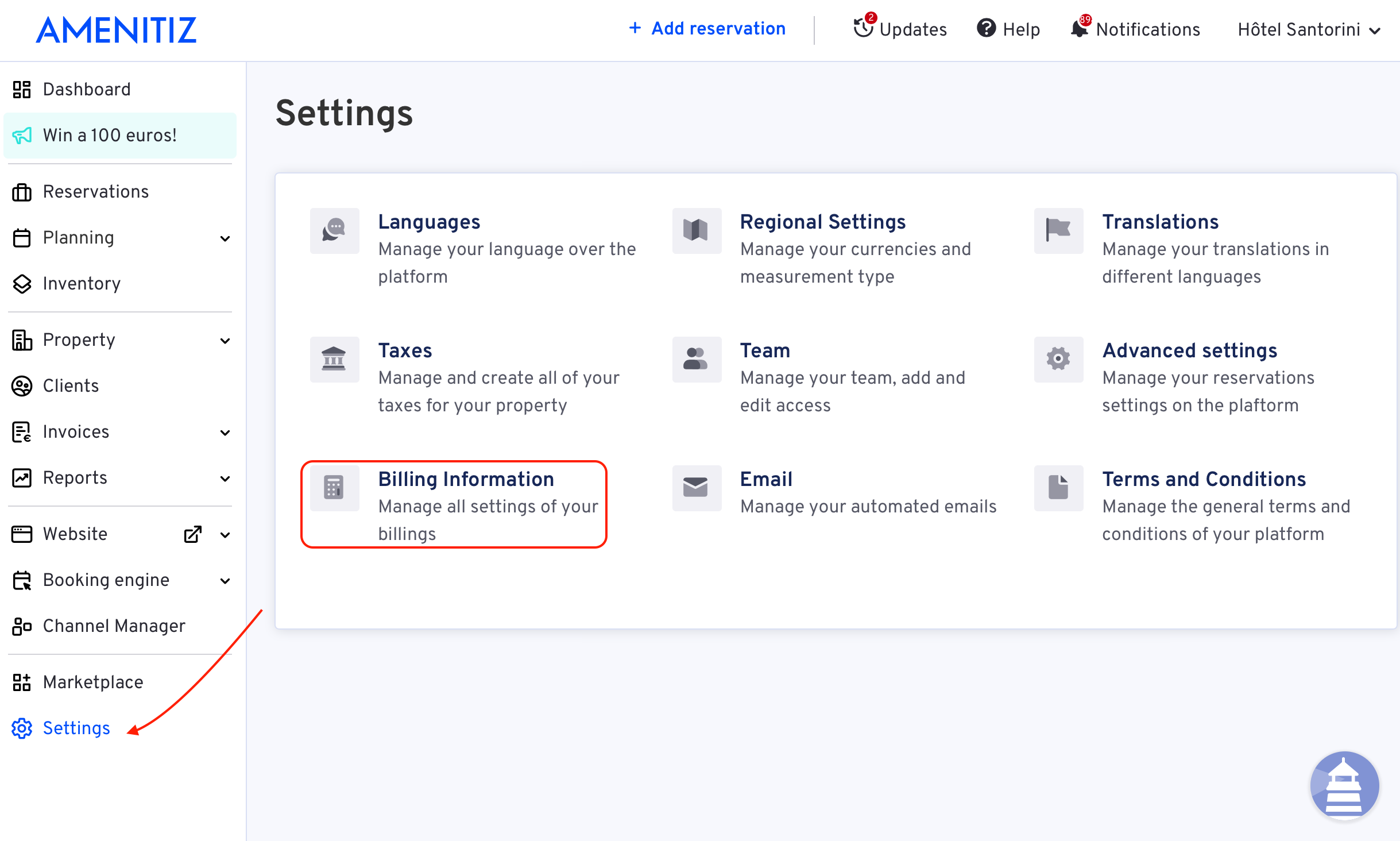 You will then have here everything concerning the invoicing. In the Payment method section, you will then have the possibility to set payment methods:
Click on + New: you will be redirected to the payment method registration form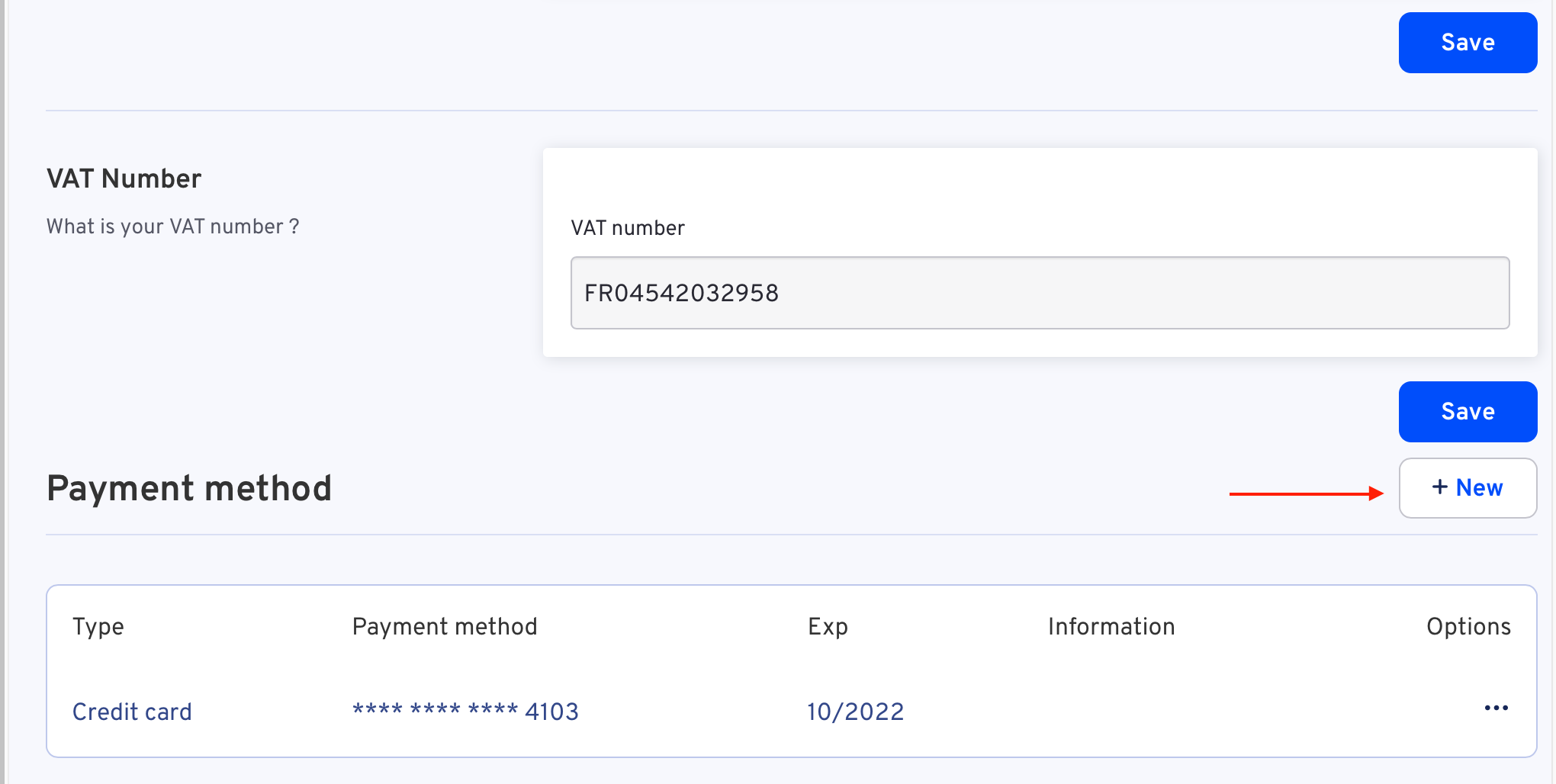 Choose between IBAN account or credit card: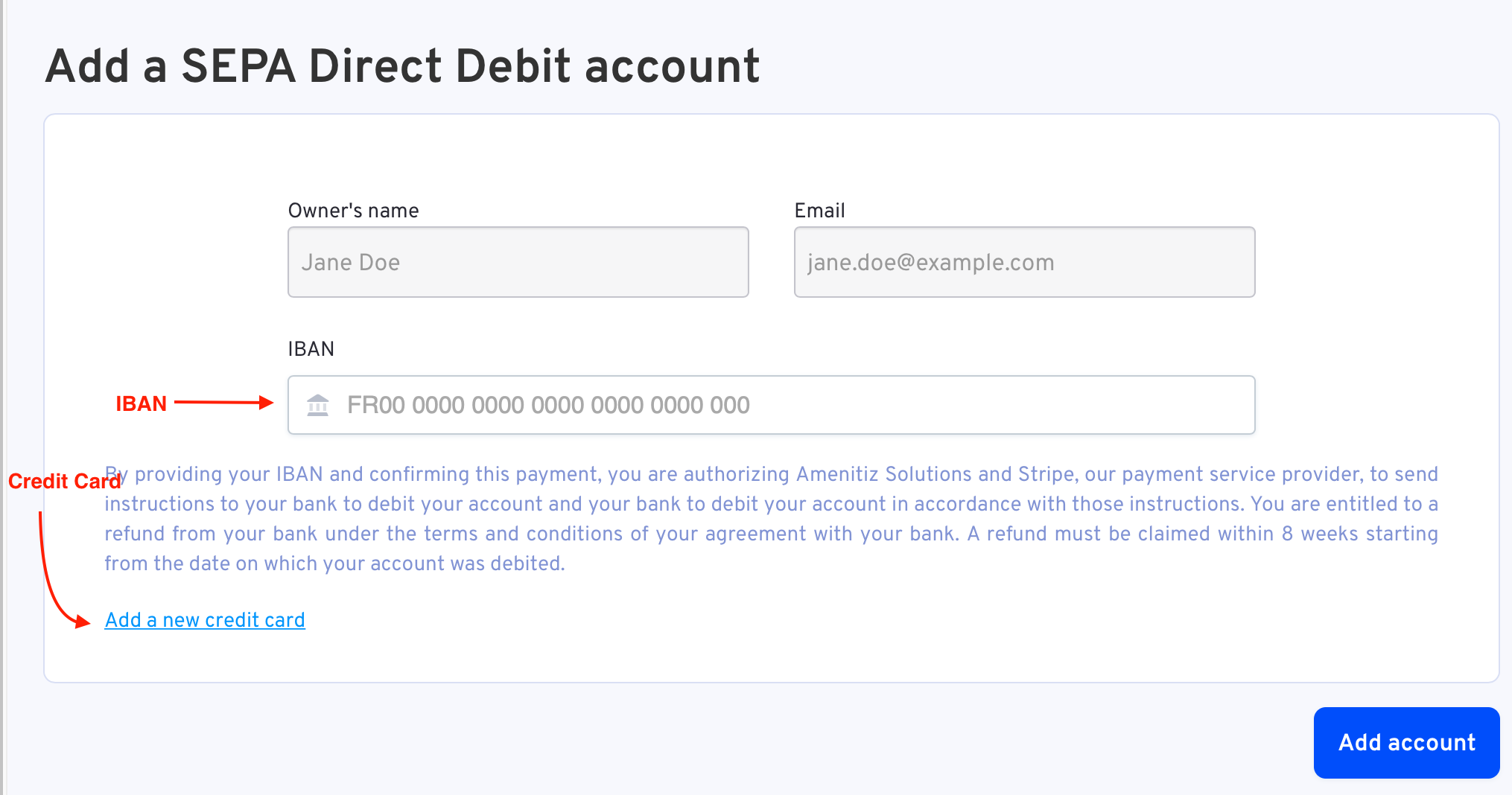 Register the payment method by click on > Add account or > Add card.
This new payment method will not be registered as default payment. You will need to set it as default. If you have any doubts about how you can do it, check
this article
.
---
---