How do I change my billing address?
To change your billing address, from your Amenitiz space go to > Settings > Billing information: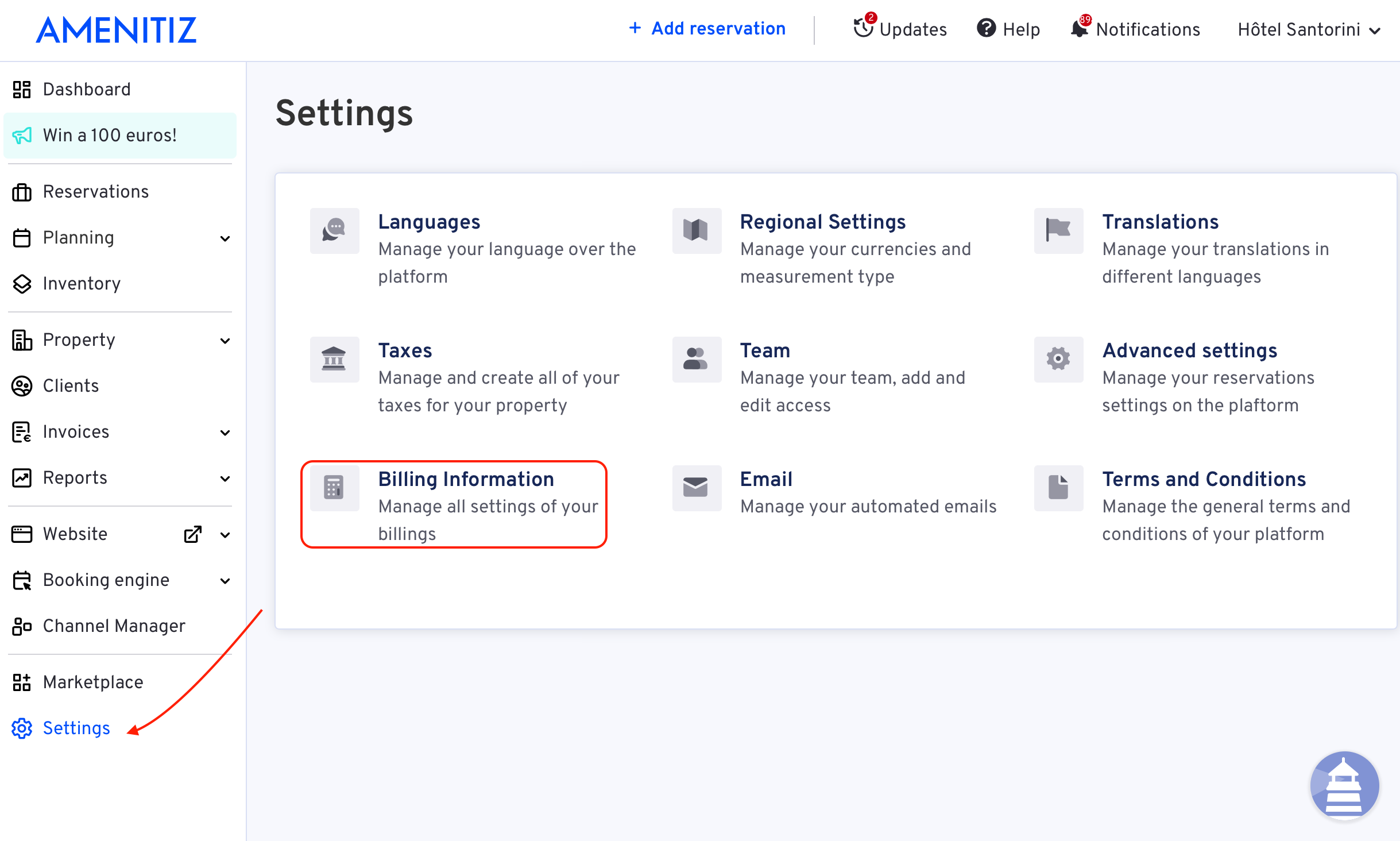 You will then have here everything concerning the invoicing. In the Billing Informations section, you will then have the possibility to change the billing address: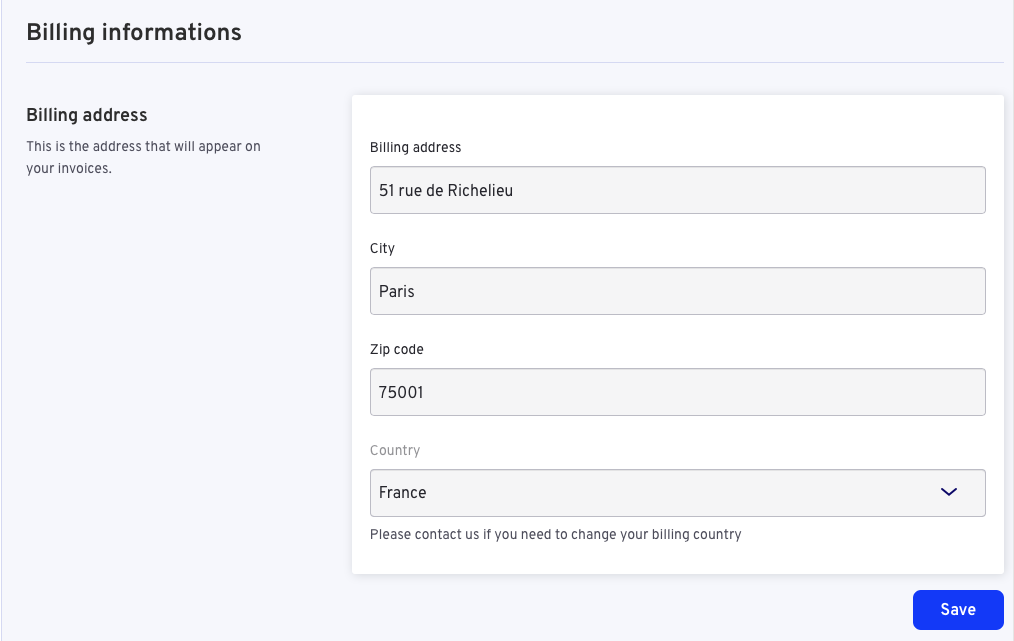 Don't forget to click > Save to update the information!
---
---