How to add pictures to my accommodations?
In order to add pictures to your accommodations, simply go to > Property in the sidebar of your administrator area, then go to > Accommodations. All of your existing accommodations will be displayed.
In order to add your picture(s):
Click on the three small dots and > Edit room
Scroll down to the Pictures section
Click on > Upload image to download a new picture into the gallery
Click on > Save to update the changes.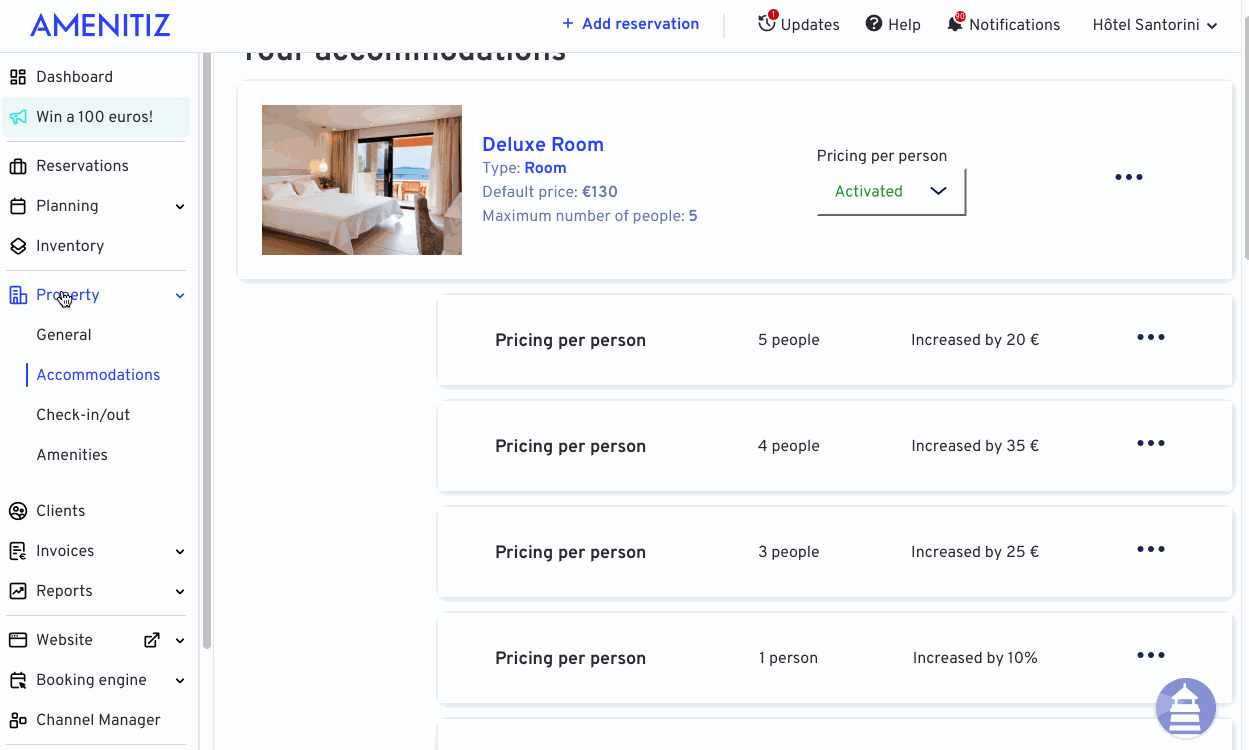 You can insert up to 15 images per accommodation. Each image can be up to 15 MB max.
---
---