How to retrieve a booking details?
To access your bookings details, click on "Reservations" in your Amenitiz administrator area sidebar.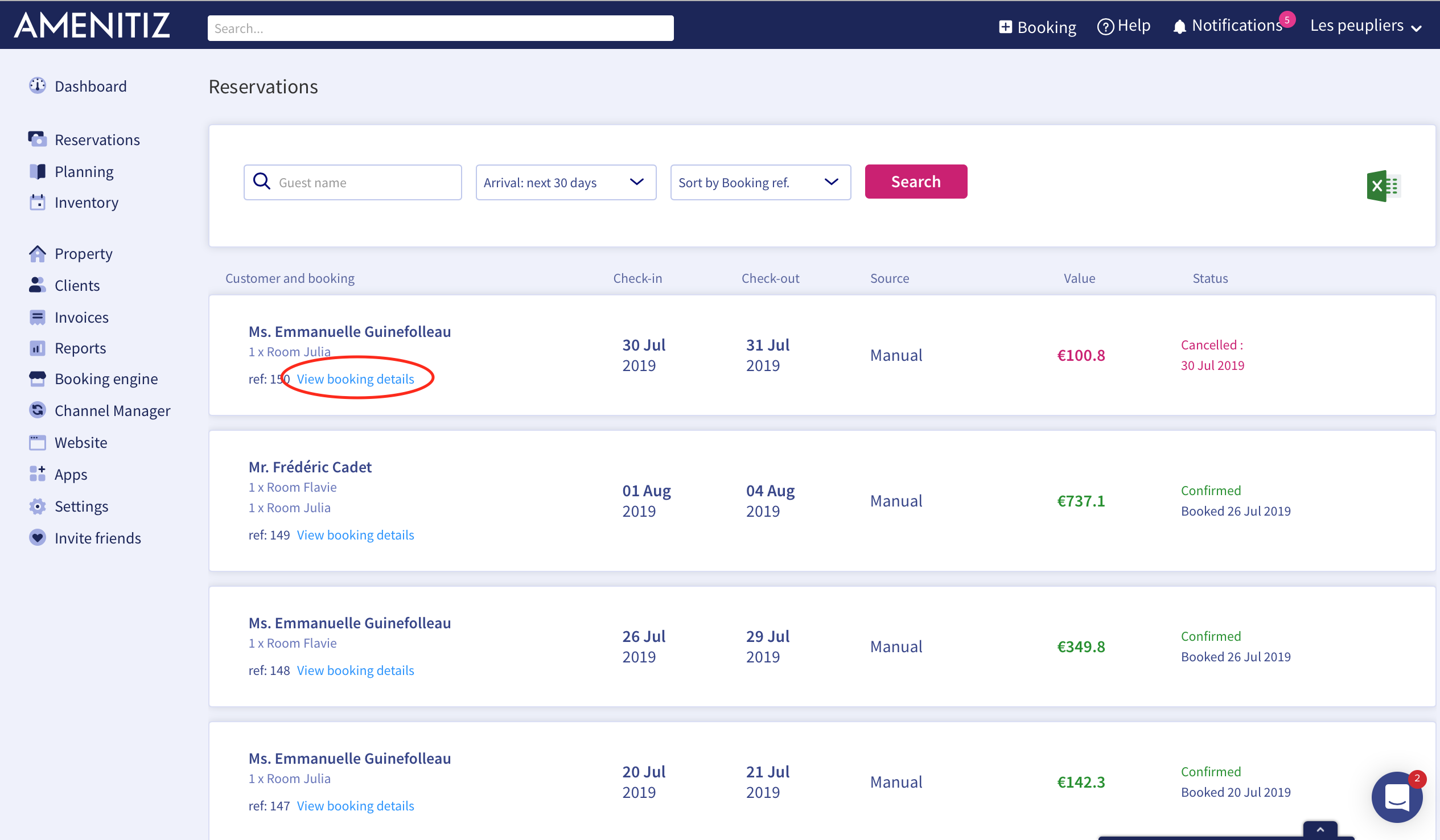 Select the booking for which you want to access the details. (not sure about the procedure to follow? Check out this article: How to see the booking summary?)
You will have access to all the information concerning this booking as well as the customer making the booking. If you wish to have a general view of the booking you only have to read the related information in the "Summary" tab.
The details of the booking with:
The booking reference,
The booking source (Amenitiz, Booking, Expedia, Airbnb ...)
The amount owed by the customer
The pricing applied to this booking
A summary with room and information charges with:
The chosen room and its price
The extras and their amount if there are any
The tourist tax and its amount

A summary of the details of the stay with:
Arrival and departure dates
Number of people (adults / children)
The price of the stay
Arrival and departure time if indicated by the traveler
---
---