How to modify the price of a reservation?
In order to modify the price of a reservation into your Amenitiz system, go to > Reservations in your Amenitiz administrator area left sidebar.
Once here, you will find all your bookings. Click on the booking you wish to modify and follow the next steps:
Click on > View booking details
Stay on the "Summary" section and scroll to your room details. Click on the three little dots and > Edit room
Do not forget to click on > Update to save the changes!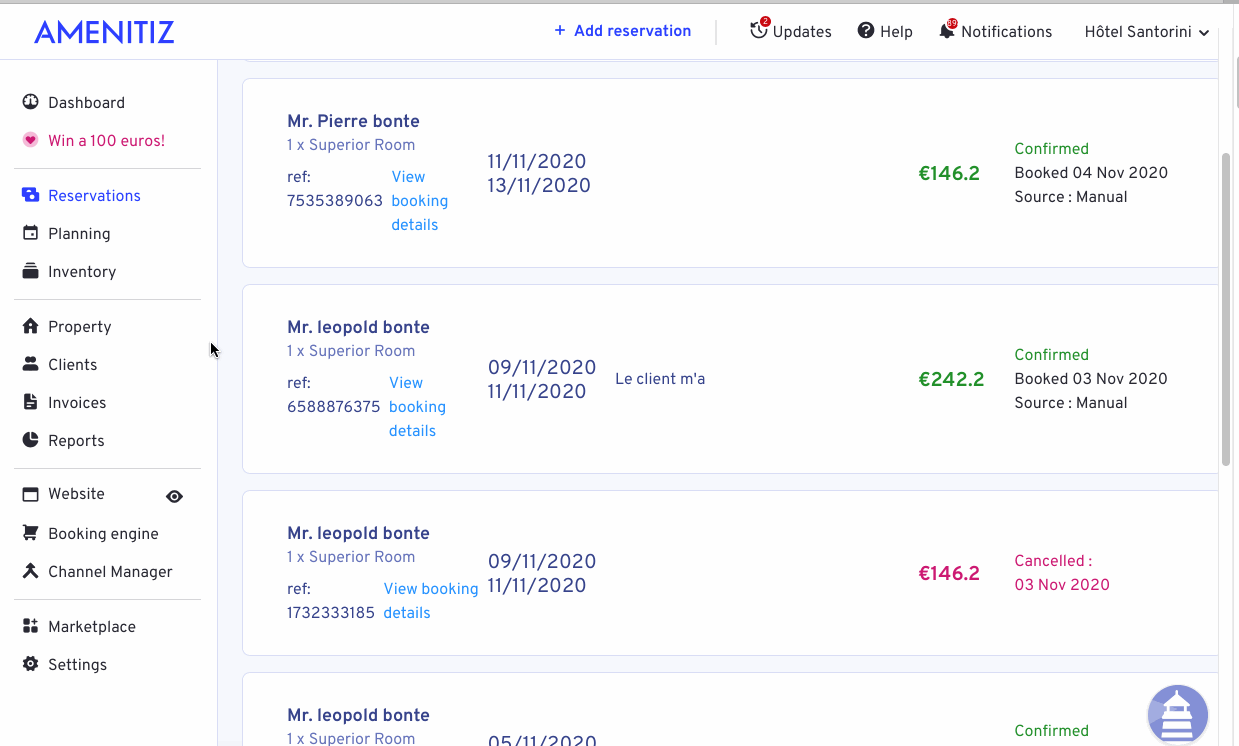 You can only modify the price for manual and direct bookings.
For Stripe users: If your client already paid for this reservation, this price change won't be effective on the Stripe payment. Do not forget to adjust the payment (refund or ask for payment).
---
---