How to modify a reservation?
In order to modify a reservation into your Amenitiz system, go to > Reservations in your Amenitiz administrator area left sidebar.
Once here, you will find all your bookings. Click on the booking you wish to modify and follow the next steps:
Edit dates of stay: you can choose to change the dates of the stay. Please check the availability of these dates before validation.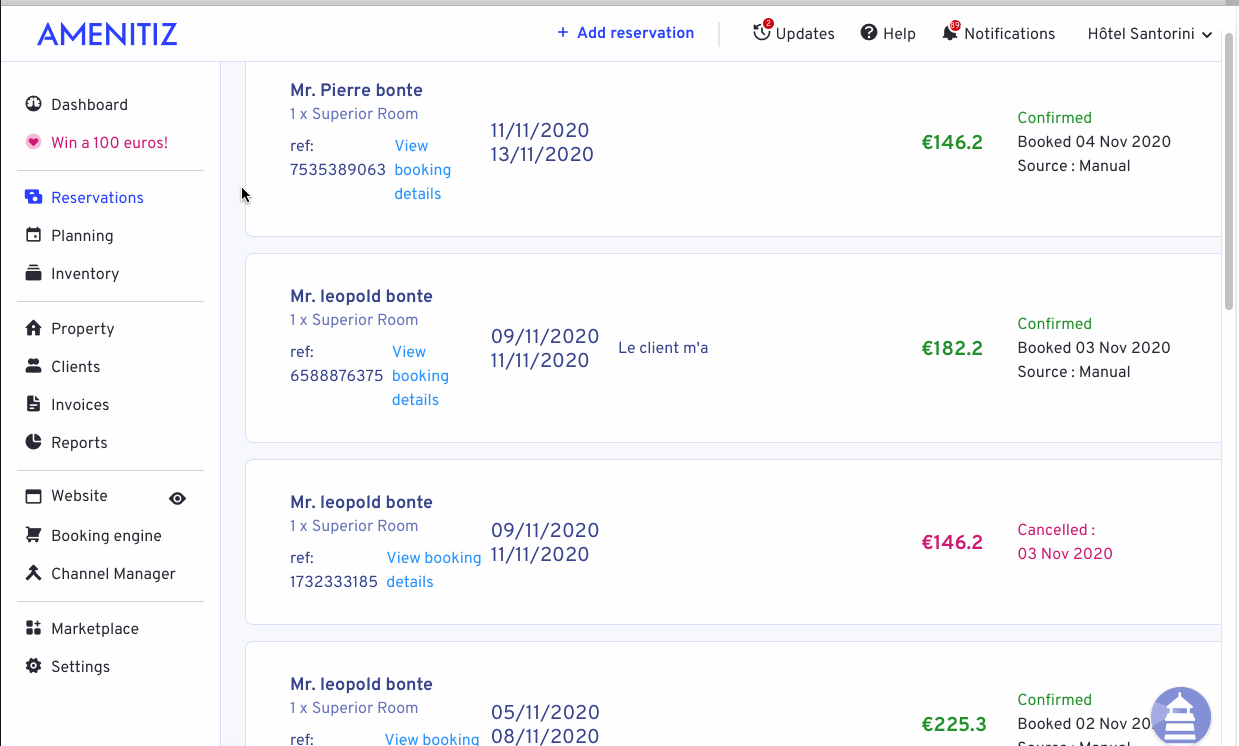 Switch room: you can choose to switch the chosen room to a different one. Please check the availability of the new room before validation.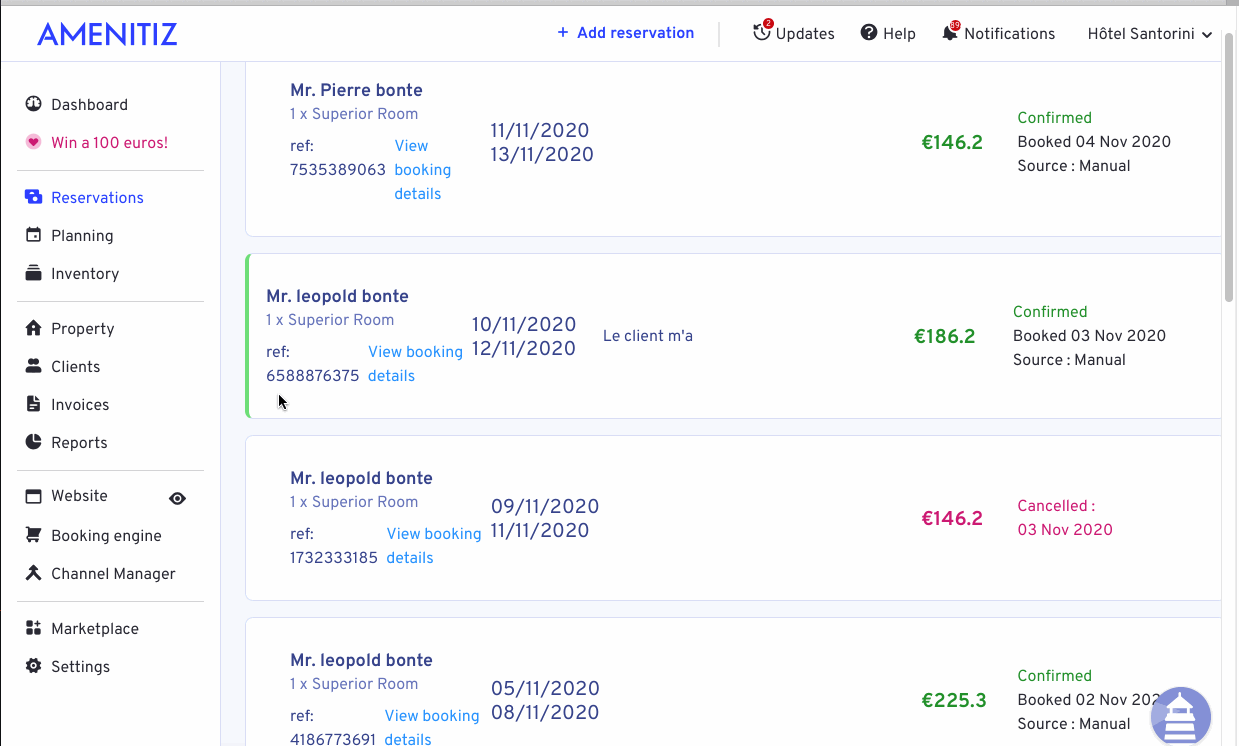 Edit room: you can edit the details meaning the number of adults, children, and the price you want to set.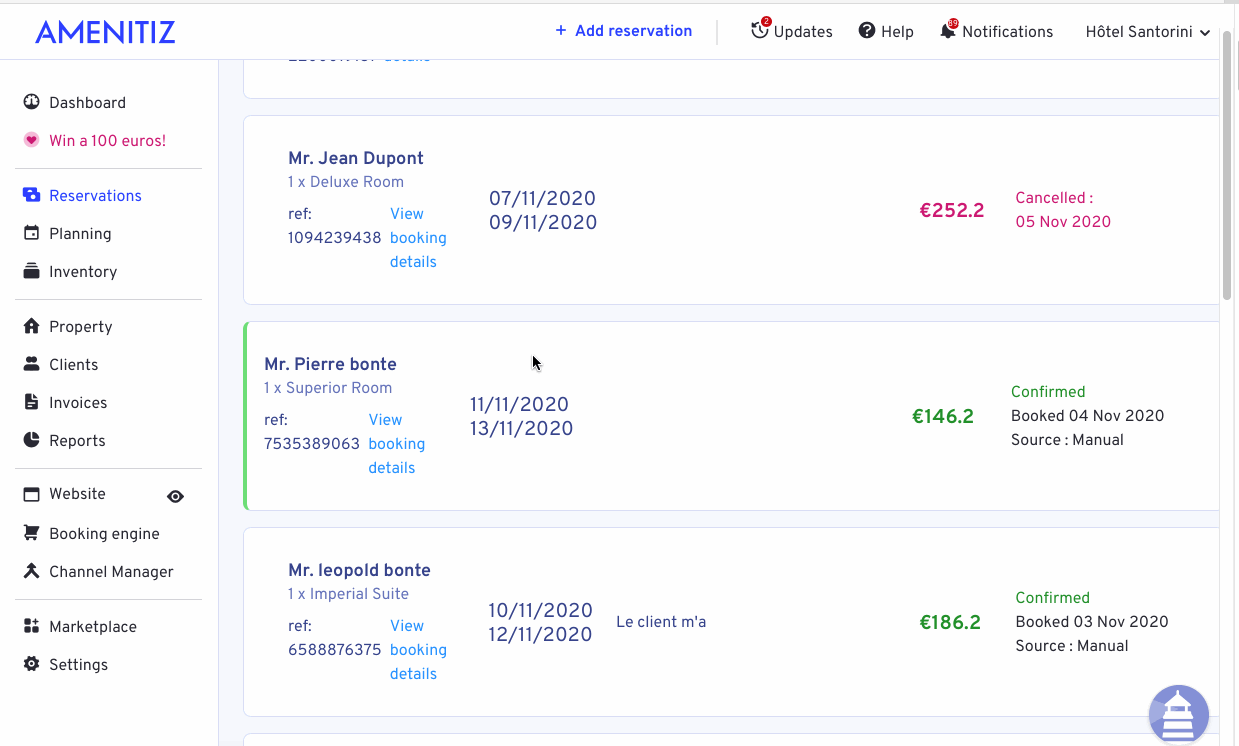 You can only edit the dates of stay and edit a room for manual and direct bookings. For OTAs bookings, you can only switch rooms.
---
---