How to create and manage automatic emails?
Through Amenitiz, you can send automatic emails to your clients according to specific rules. To access this feature go to > Settings > Email: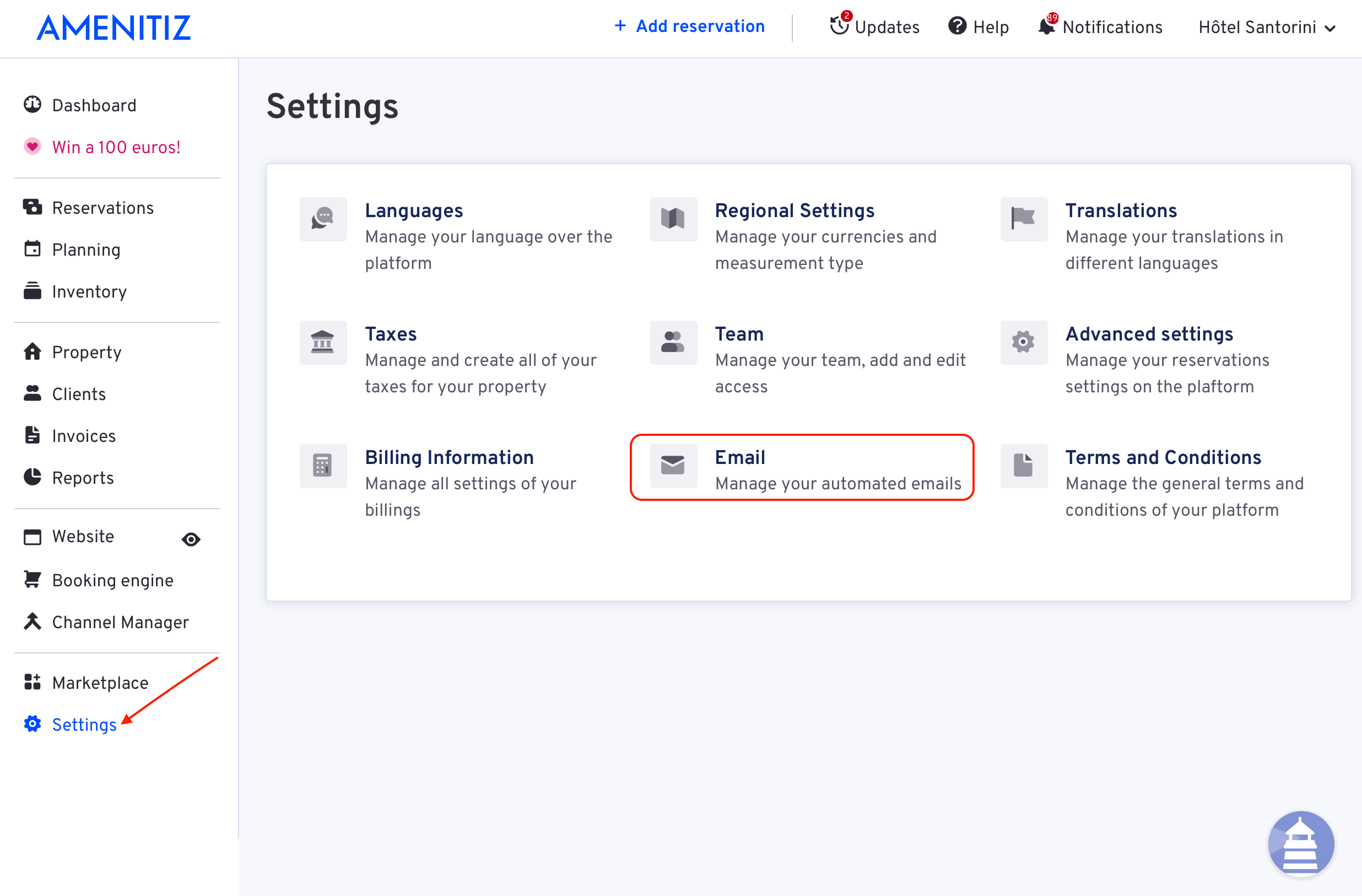 Create an automatic email: click on + New-email.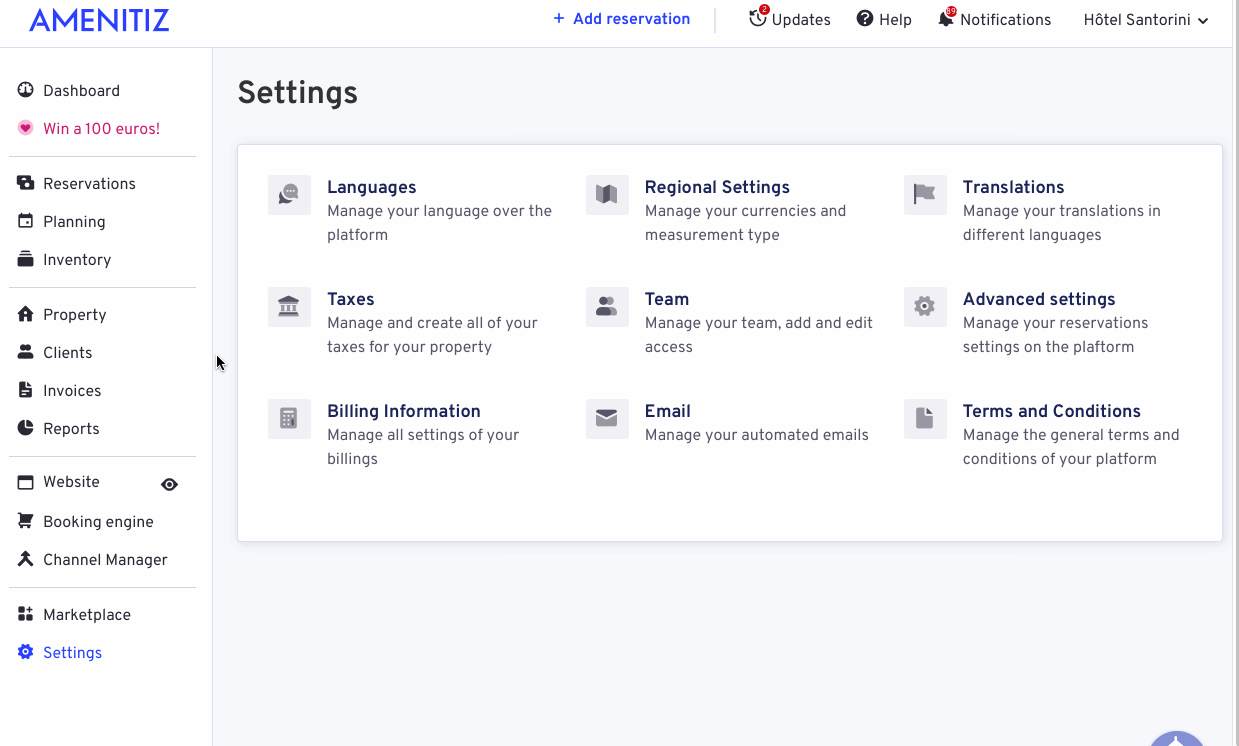 Customize your email by setting a :
Template name: internal title for you
Template subject: title of the email visible to the client
Template body: Insert here the body text you want to send to your client, not forgetting to use the variables so the email can be personalized
Documents linked: you can attach documents that will be sent with the email automatically
Time: define when you want to send this email
Manual bookings: choose if you want the automated emails to also be sent to manual bookings, as well as OTA and booking engine bookings.
Rooms : Define for which room(s) you want the emails to be sent. By default, the emails will be sent to all the rooms.
Activation: define if you want to automatically send this email or not
Preview: you are here able to have an overview of the email you just created and see how it is going to look like on the customer's side
If you choose to send an email to Room A, but not Room B and receive a booking that contains both the rooms, the email will be sent anyway.
Do not forget to create your template body for each language you activated.
If you activate, the email will be sent automatically according to the rules you set (for example 3 days before the arrival date). If you deactivate, the email won't be sent but will be kept in your list of templates.
Save your email: Click on > Save to save the email you just created. Your client will receive this email automatically based on the rules you specified.
---
---