How to create a booking
Follow these steps to create a booking manually:
Click on the link "+ Booking" at the top right in the horizontal bar of your administrator area,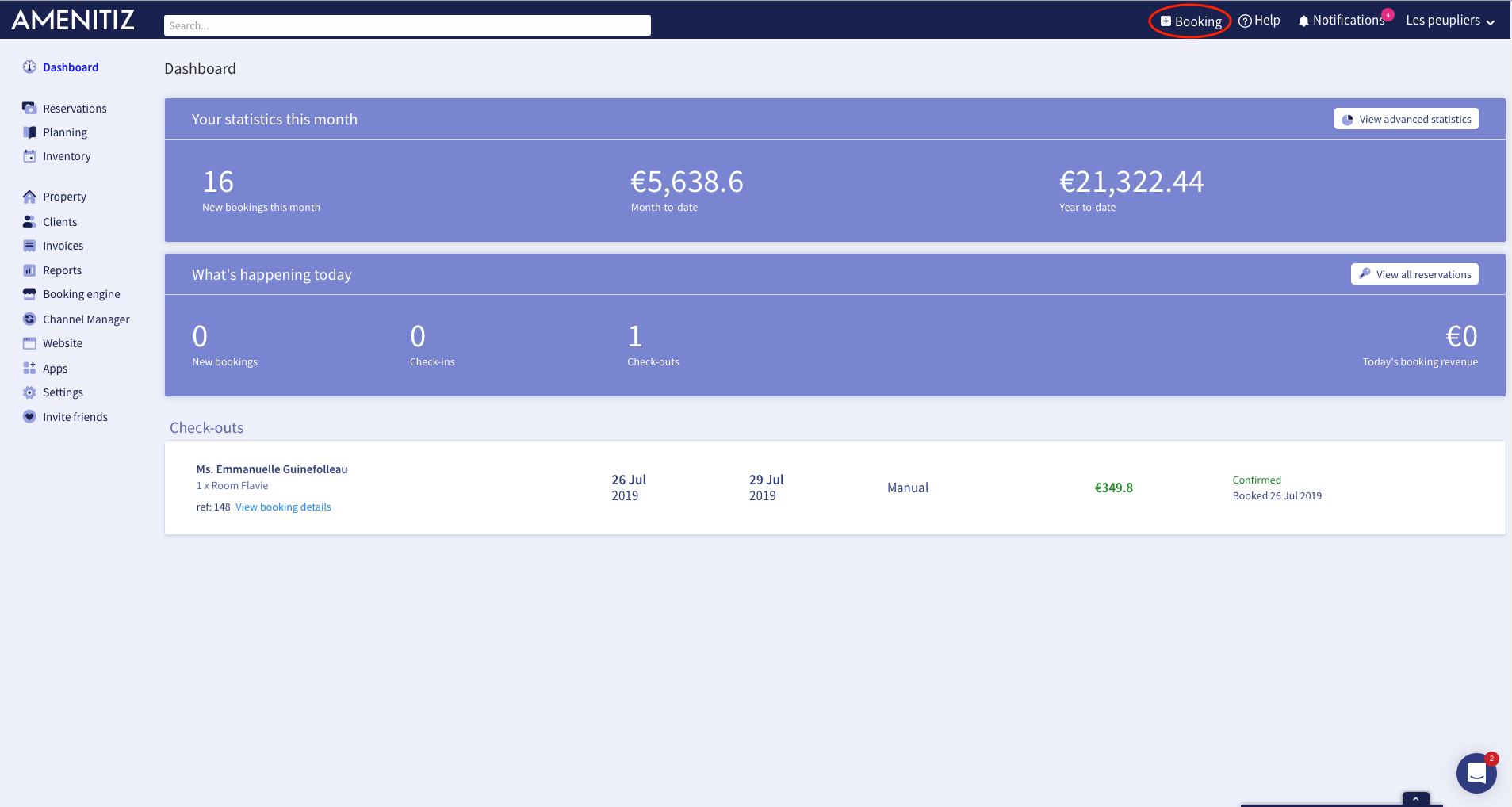 A sidebar will open on your right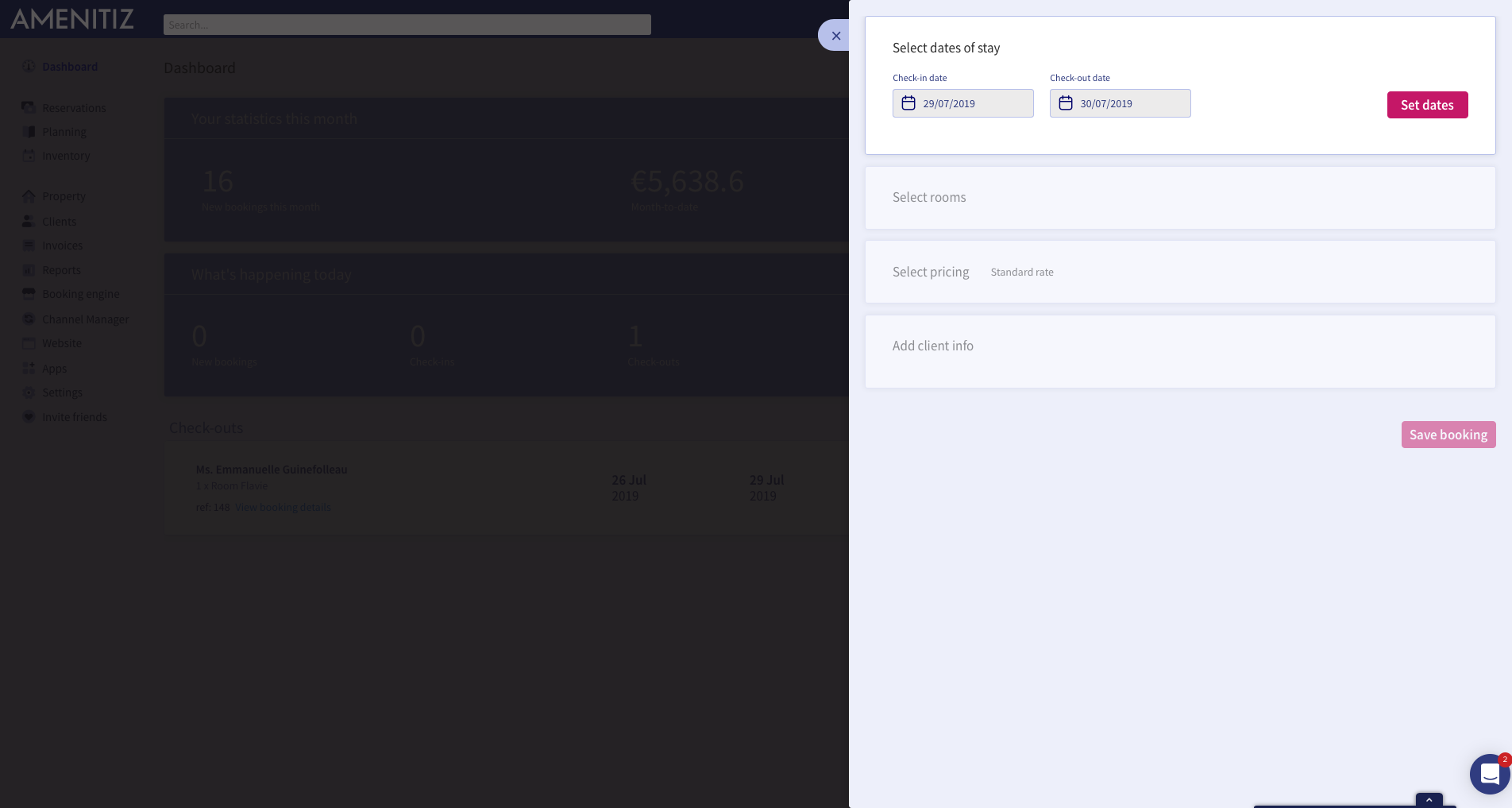 Select the dates of your customer's stay and click on the "Set dates" button.
You will arrive atthe second step"Choose a room". Select the room(s) you want to include in this booking by clicking the "Add" button in front of each accommodation category.
When you have enteredall the accommodations, click on the "Next: Choose a rate" button. You can choose the rate you want to apply.
After selecting the rate, click on the "To rooms" button.
For each room contained in the current booking, you can:

Enter the number of adults,
Enter the number of children,
Change the price of the room,
Add extras.
After setting the rooms, click on "To customer info".
You can either search for an existing customer via the search bar, or click on the "Add a new customer" button and create a new customer record.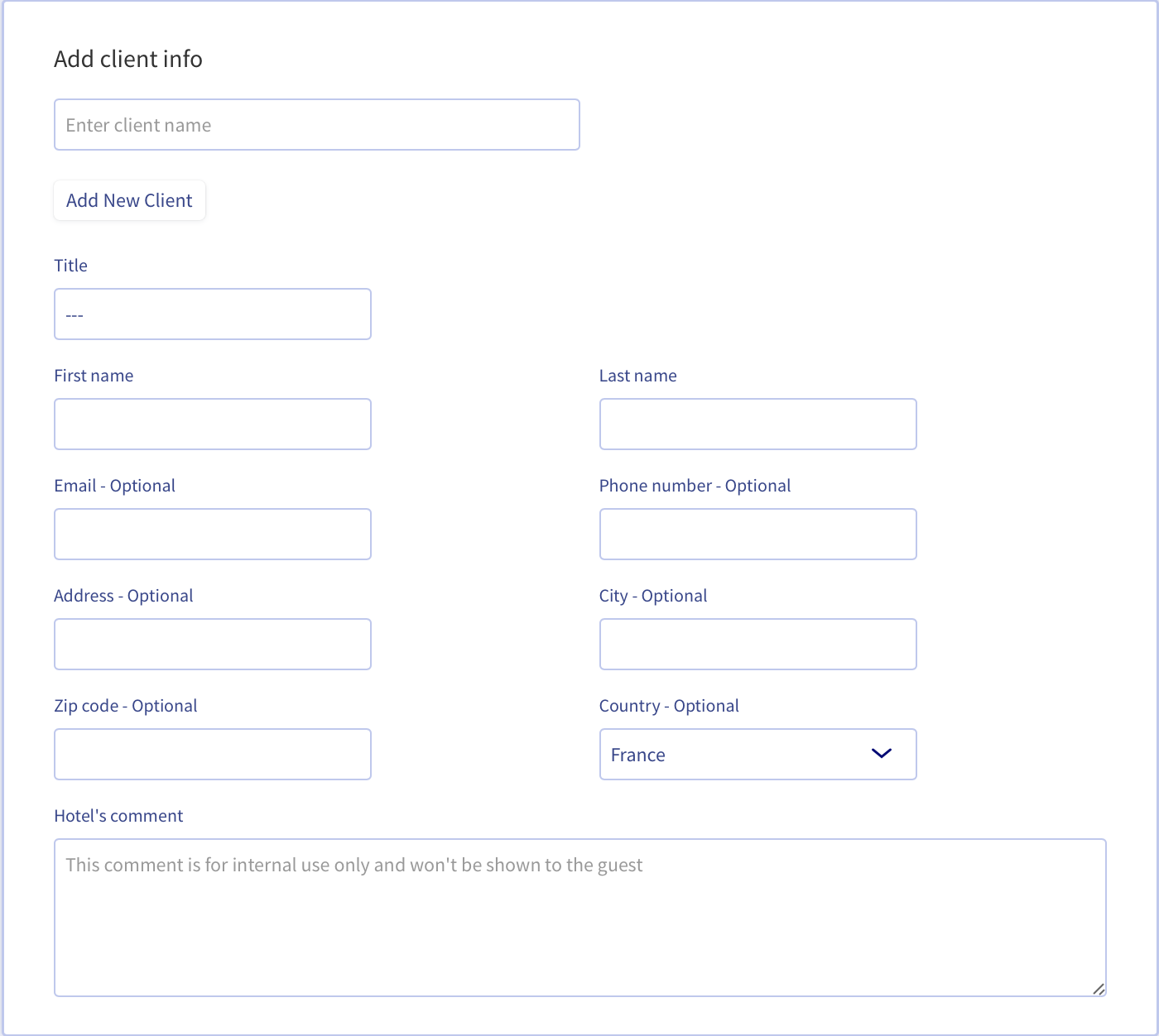 Click on the "Save the booking" button and your booking will be created!
---
---