How to add a comment to my bookings?
To add a comment to your bookings from the schedule, click on "Reservations" in your Amenitiz administrator area sidebar.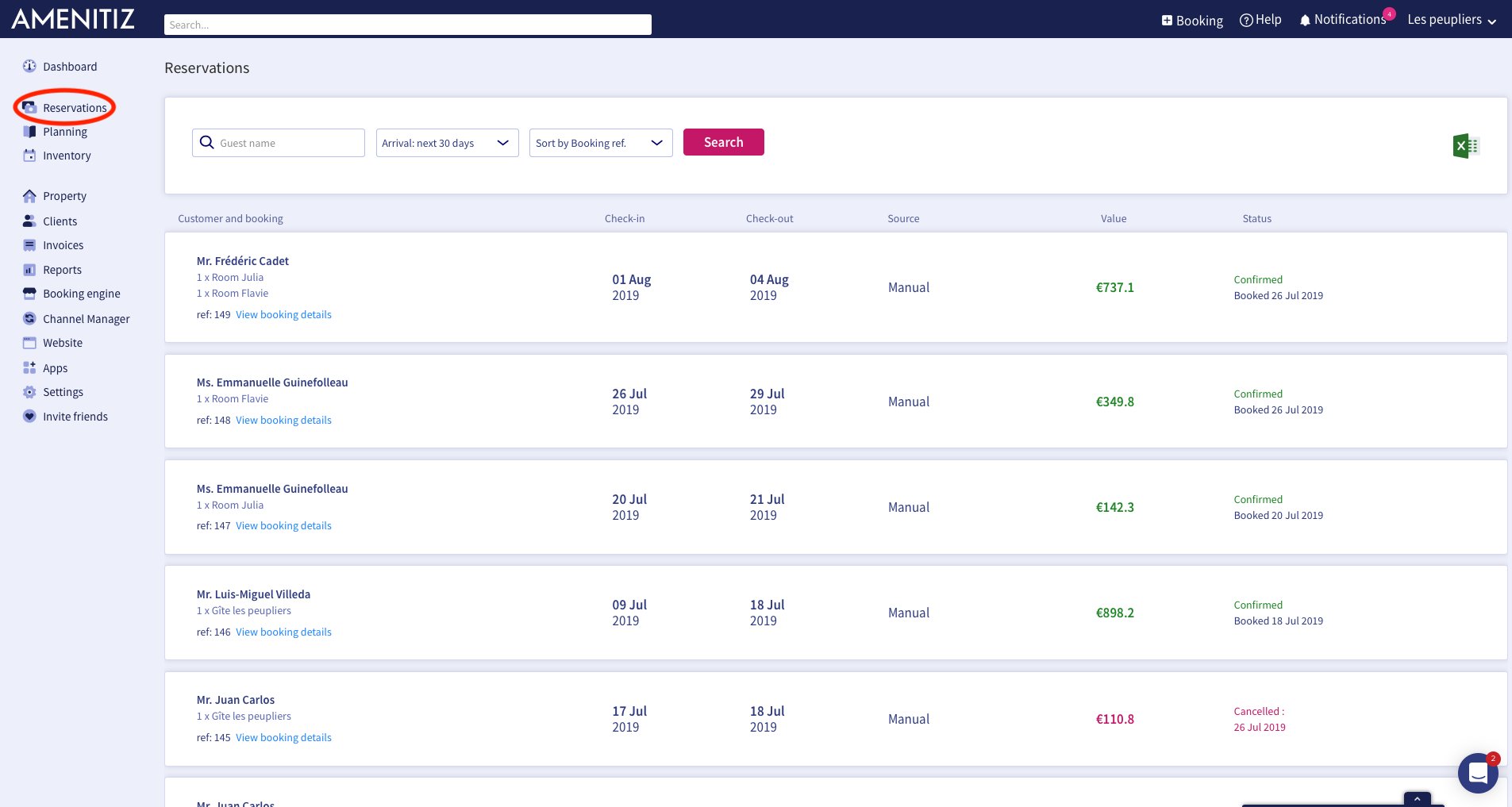 Then click on the booking for which you want to add a comment.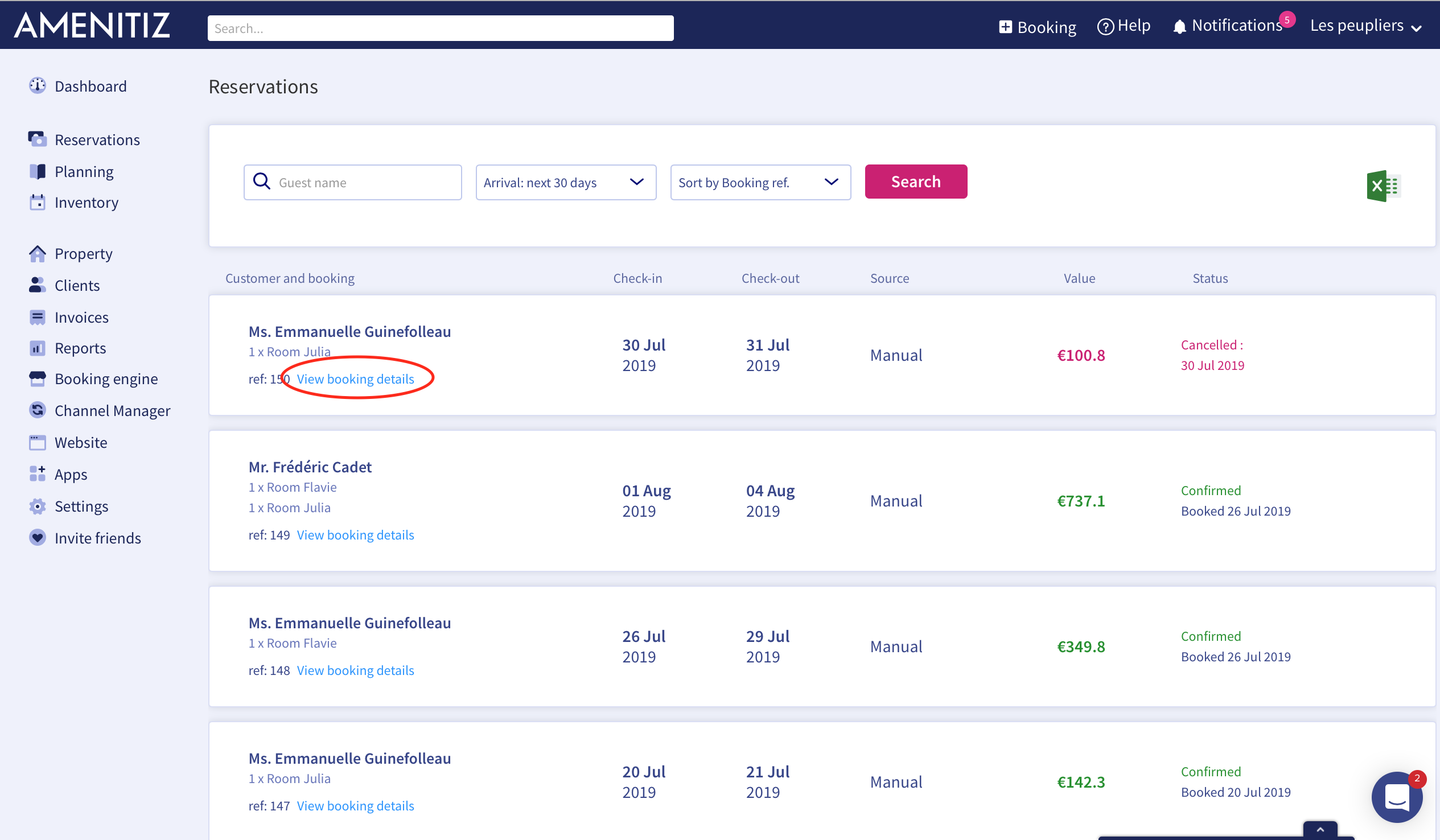 Once you have clicked on the booking, a vertical banner with different tabs will open from the right side, you will default to the "Summary" tab, click on the "Stay Info" tab. These comments will of course be visible only to the hotel, butwill not be shown to the customer.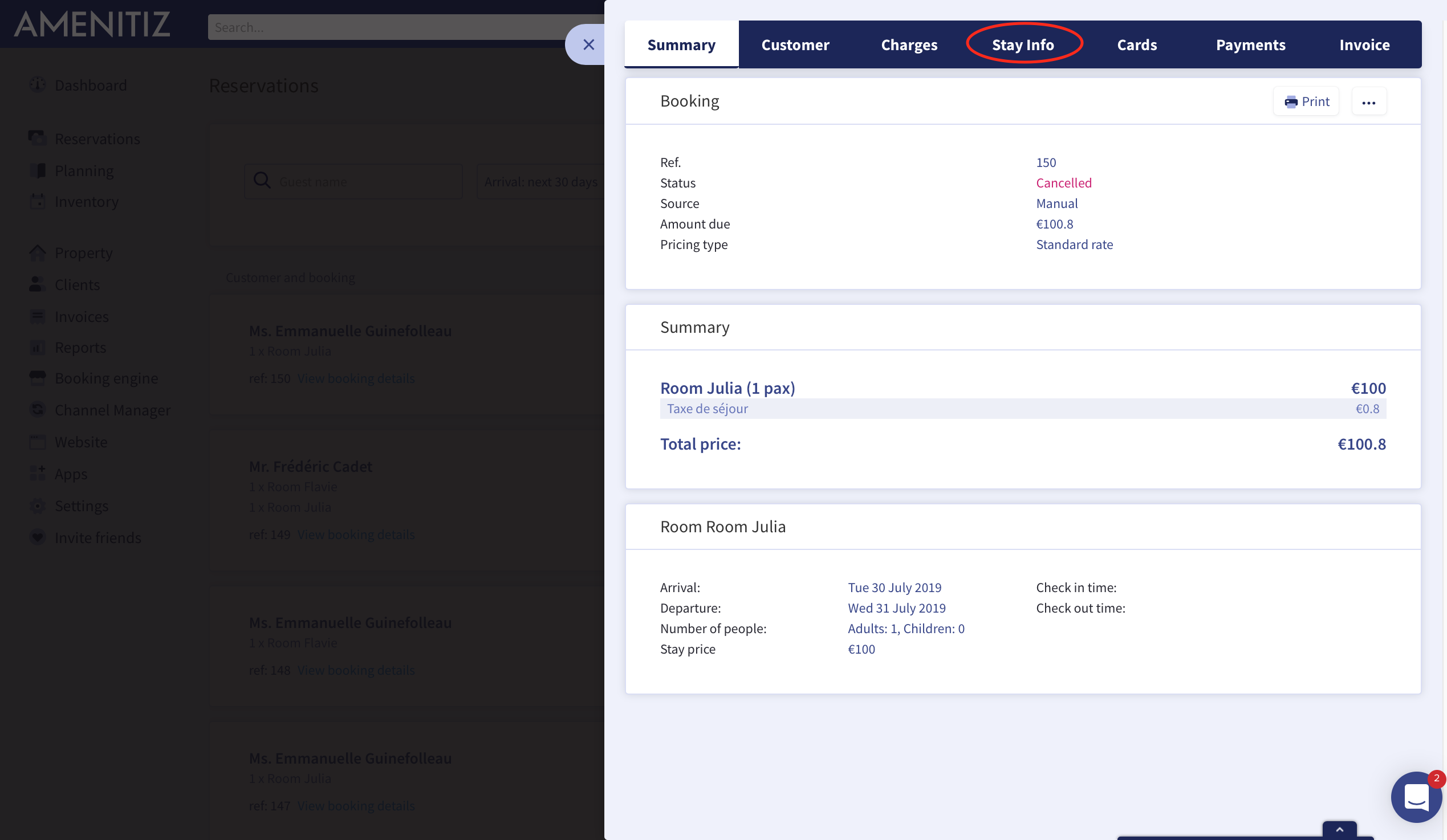 All you have to do is click on "New booking comment" and you will be able to write a comment for this booking. If you want to write a comment for this guest and not for this booking, click on "New guest comment" rightabove.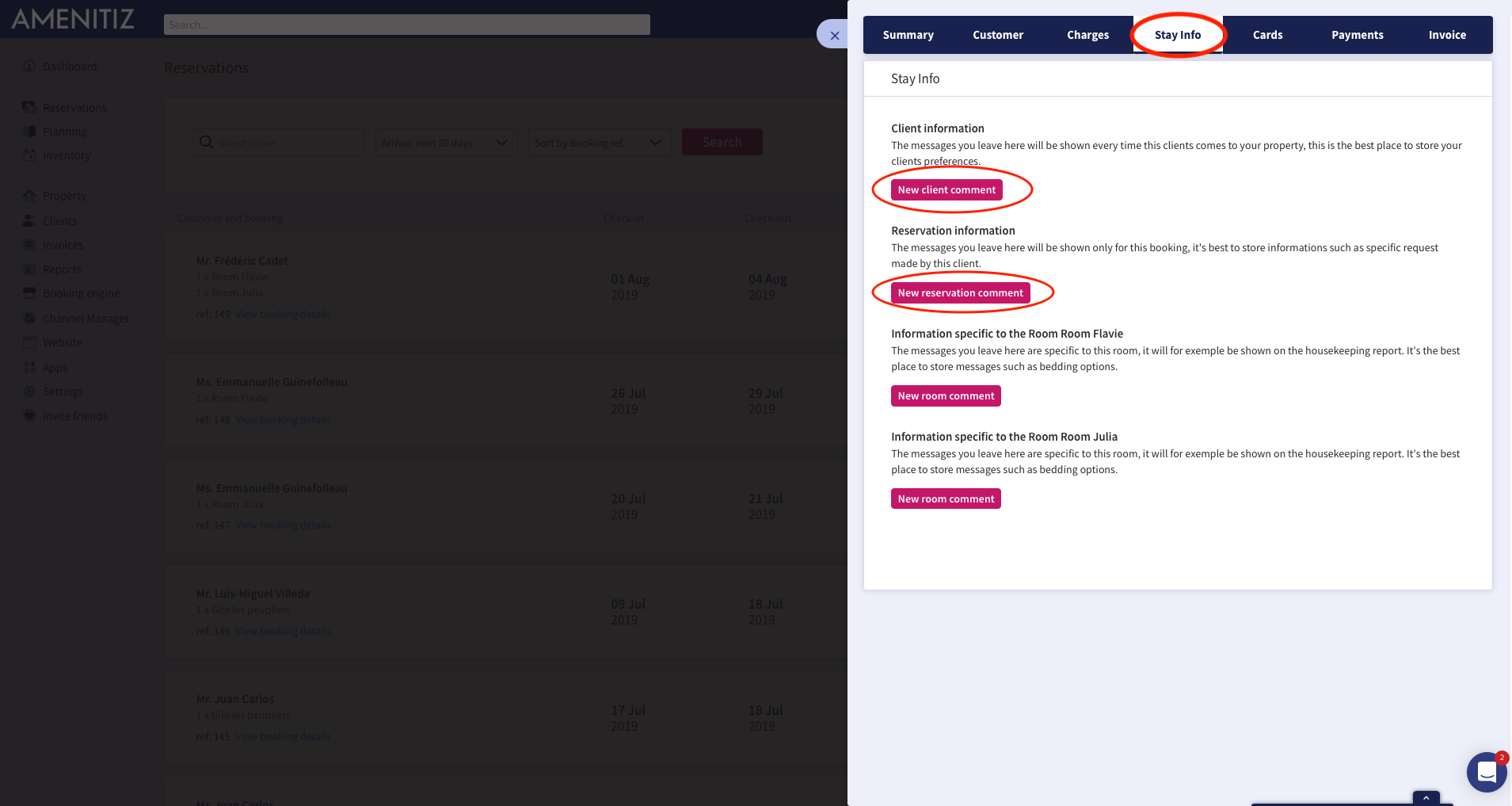 ---
---