How does the new charges' system works?
You can now see on > Reservations while going through the details of a reservation that your "charges" tab changed: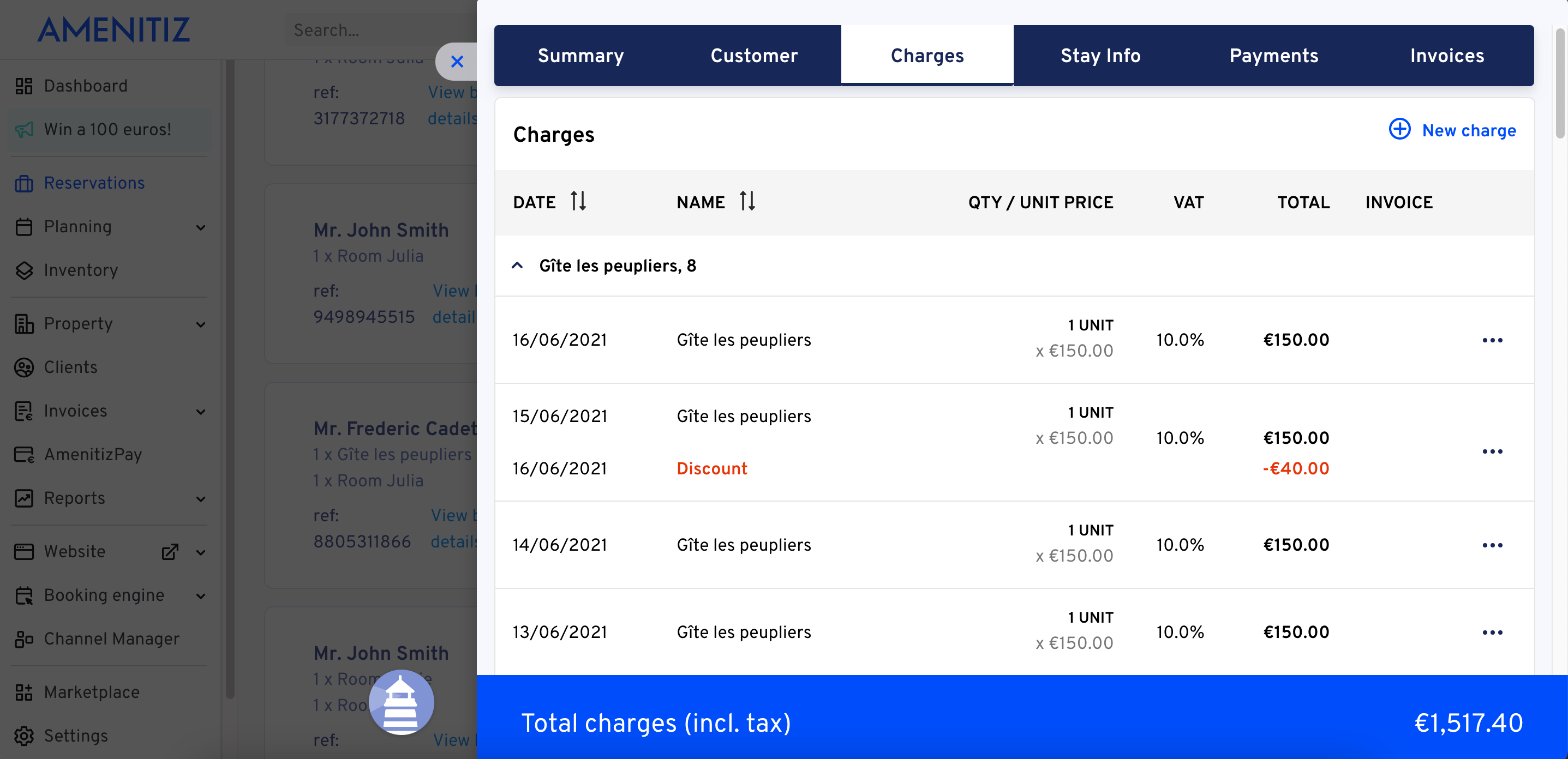 A clearer and more efficient load interface
You can now get the detail of all your charges by day. This gives you more flexibility in managing your extras charges, invoices, and reports.
To see how to add and edit a charge, check our article How to add and edit a charge on my booking?
You will notice that the discounts have also changed a bit. To allow more precision, the discounts are now specific to each charge. For more details check our article How to apply a discount on my booking's charge ?
With the new charging system, you avoid errors that can occur due to accidental clicks. In order to avoid errors in your bookings and to comply with NF525 regulations, it is no longer possible to modify or delete past charges. This ensures that all past information is always accurate.
However, errors can happen. That is why you can cancel a charge. When you reverse a charge, an "adjustment" is made by creating a negative charge for the amount of the original charge. This allows compensating a zero load while keeping track of it, as suggested by the NF525 standard.
Check our article How to delete or cancel a charge on my booking?
We gave our invoices a boost that are now clearer. We have applied this new system of charges to the invoicing. The charges are now displayed day by day in your invoices. This means that you can provide your customers with a detailed invoice from day to day, with VAT details for each item.
You will also be able to easily split your charges between multiple invoices and see which charges are linked to which invoices.
---
---