How can I switch rooms for one of my reservations?
In order to allocate a different room to one of your reservations, go to > Reservations in your Amenitiz administrator area left sidebar.
Once here, you will find all your bookings. Click on the booking you wish to modify and follow the next steps to switch room: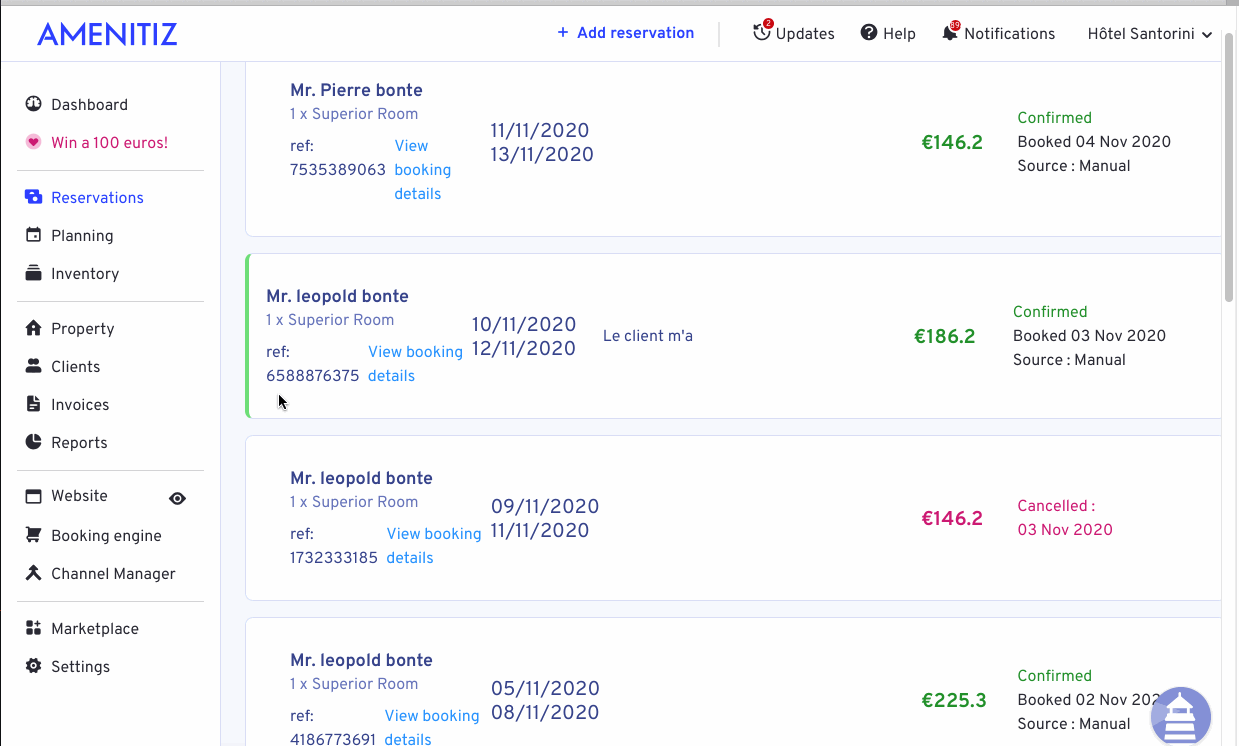 You can choose to switch to a different room. Please check the availability of the new room before validation.
---
---