How can I access my clients' bank details?
To access the bank details of one of your customers, click on "Bookings" in your Amenitiz administrator area sidebar.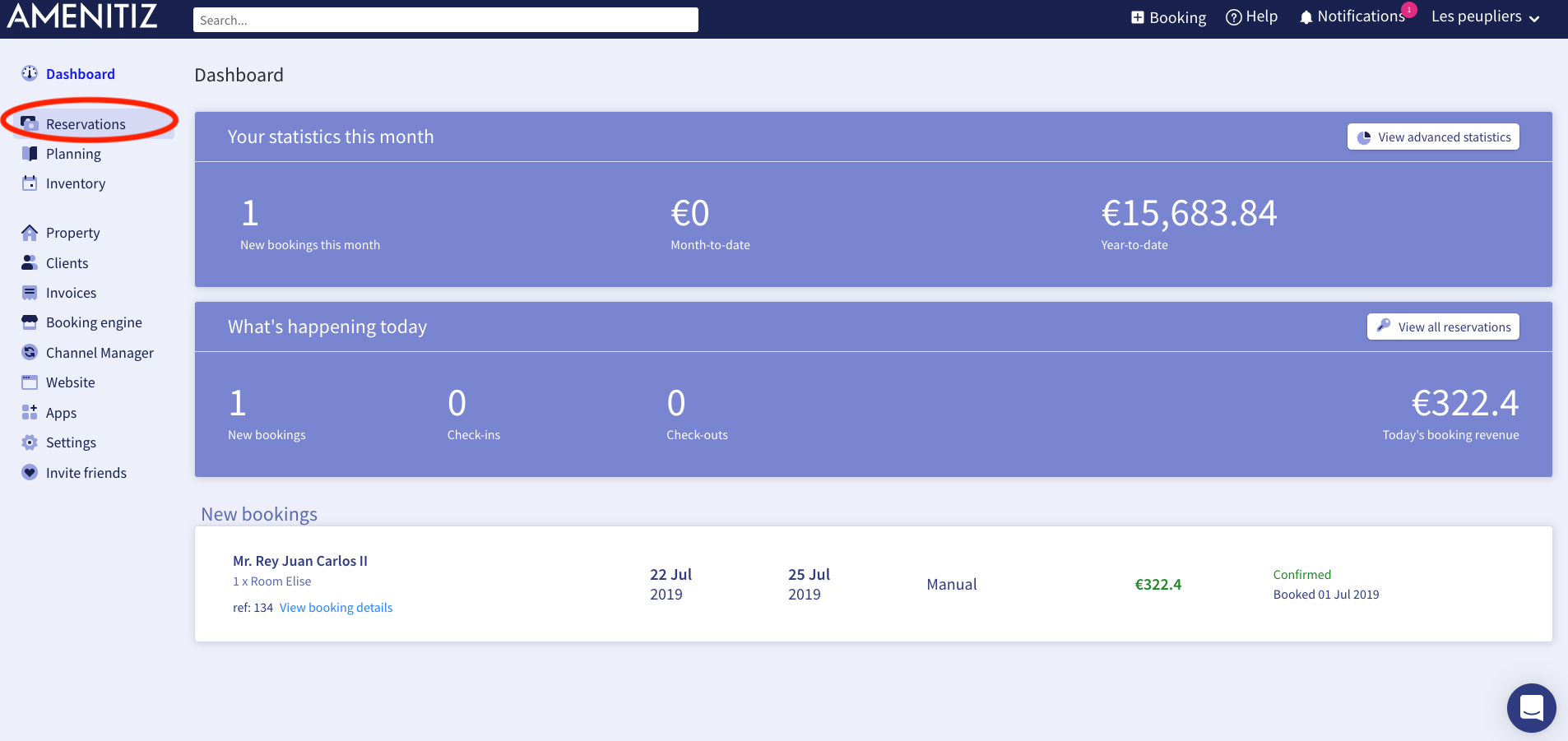 Select the booking for which you want to access the details; Once you have selected the booking and clickedon "see details" of this booking, click on "cards".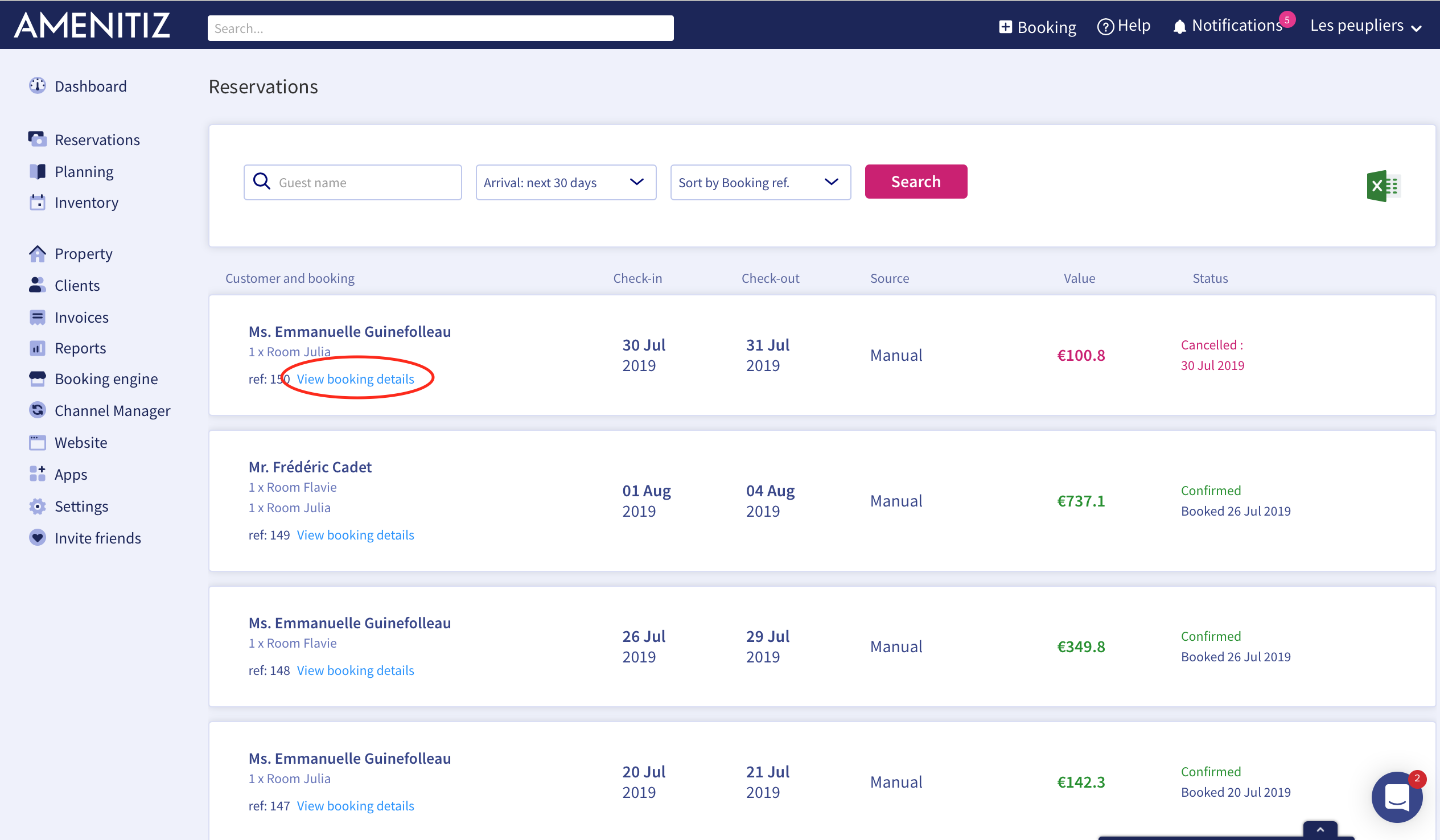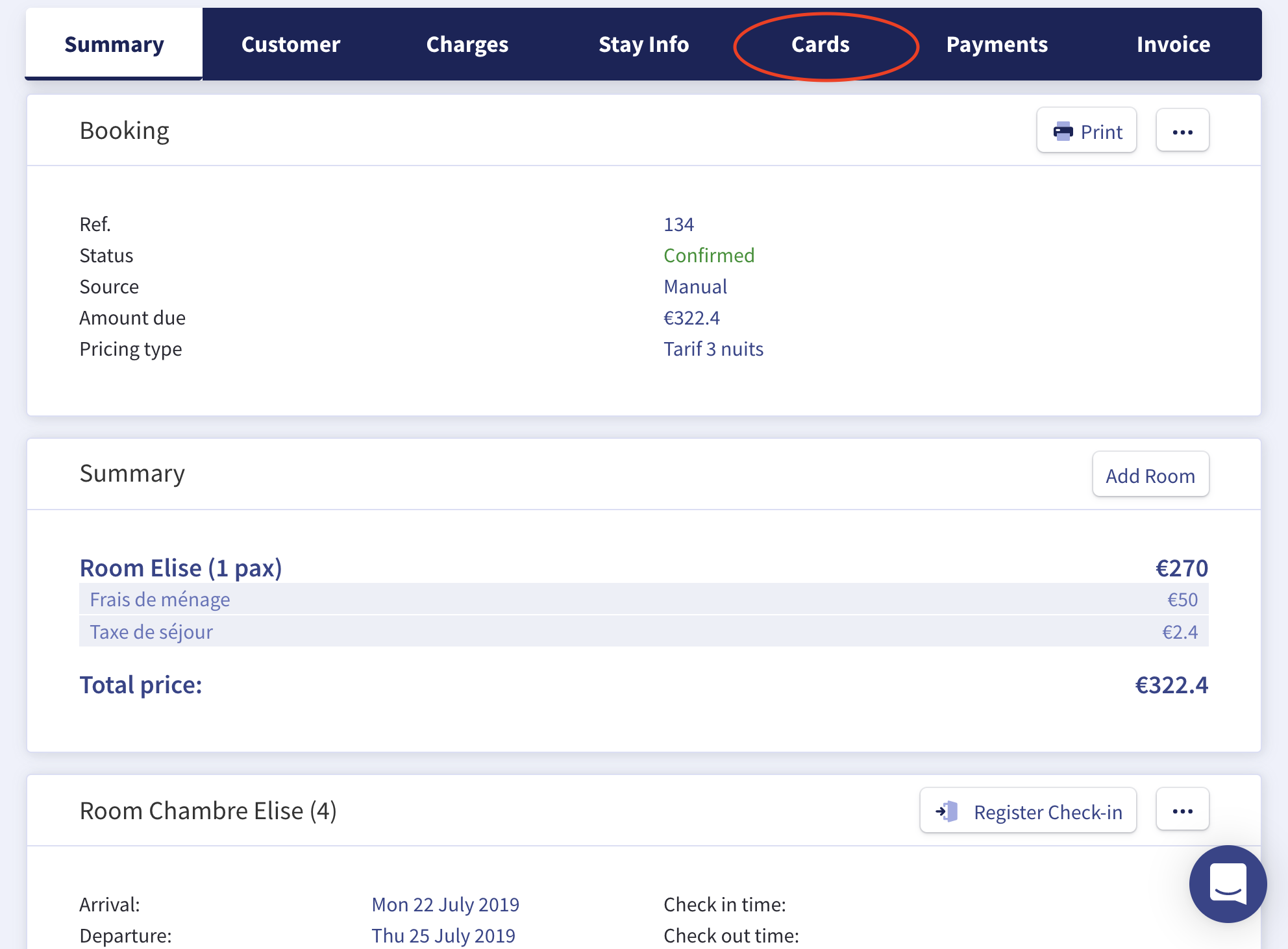 You will then access to all the person's bank details
---
---