What does the TripAdvisor Reputation Pro app do and how does it work?
TripAdvisor's Reputation Pro app requires a subscription on TripAdvisor's side.

The price will be determined by TripAdvisor based on the number of rooms you have. Amenitiz is unable to calculate how much the subscription will cost.

Amenitiz will however provide you with a 50% Discount code!! 🥰
What is TripAdvisor's Reputation Pro?
The TripAdvisor Reputation Pro can be found on the marketplace.
"Reputation Pro" allows you to collect reviews on TripAdvisor by automating emails to your clients after their checkout. When activating Reputation Pro, you will be able to:
1. Automatically send emails to your guests after their check out in order to collect their reviews.
2. Centralise all your reviews from TripAdvisor, Google and Facebook and easily reply to them from TripAdvisor.
3. Display TripAdvisor reviews on your Amenitiz website if you have one.
In order to use the TripAdvisor Reputation Pro app, you need an Ultimate + plan.

If you have a Presence + Plan, you can use the app, but you will not be able to collect reviews automatically. You can however display them on your website.

If you have a Sales Pro + plan, you can send the automated emails but not display the widget on your website.
How to activate Tripadvisor?
The first step to activate TripAdvisor is to go into the Marketplace by clicking on "Marketplace" at the bottom of the side menu.
Once on the marketplace, you can search for TripAdvisor and click on "Activate".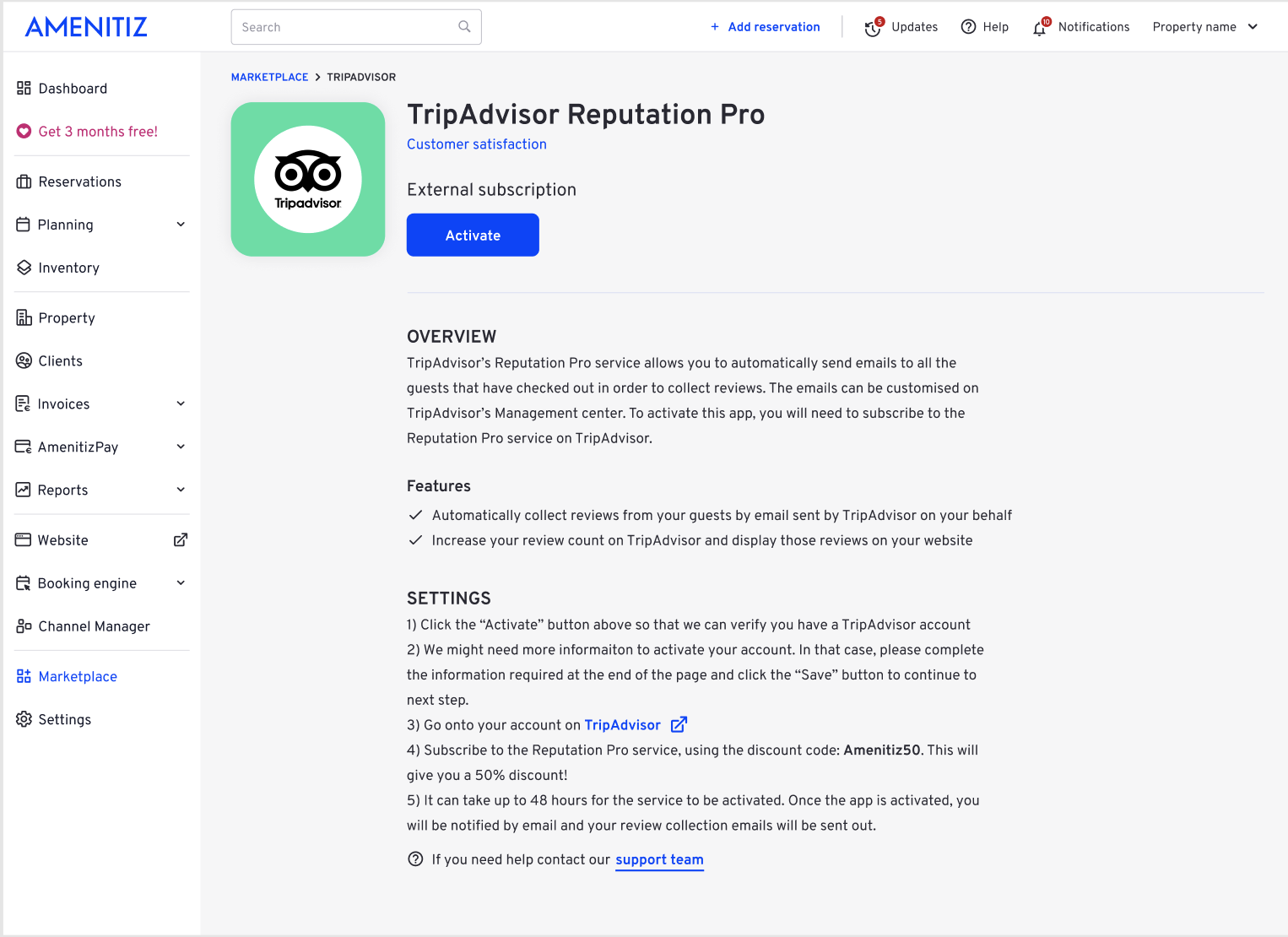 Step 2: Go to your account on TripAdvisor and go to the Management Center.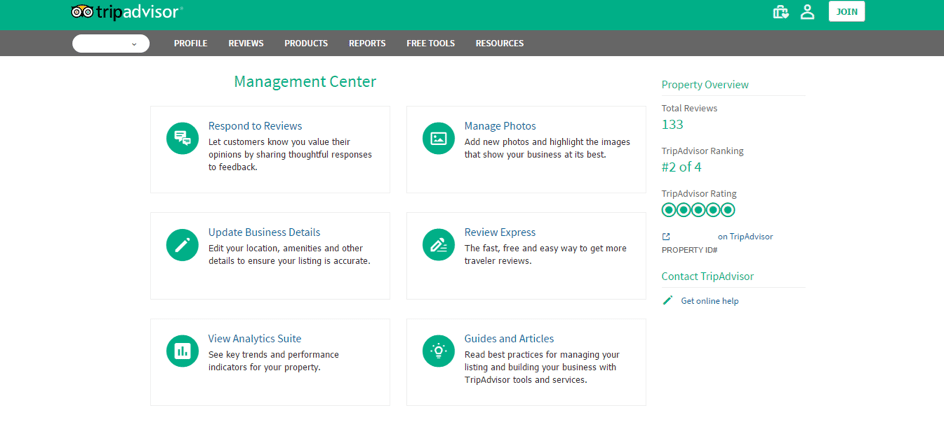 Step 3: Subscribe to the Reputation Pro product.
🎊 Don't forget to use your Amenitiz discount code!! It's "Amenitiz50". It will give you a 50% discount on your subscription! 🎉
Step 4: Set up your emails on TripAdvisor. You can also choose the ones that have pre-created by TripAdvisor and choose your settings.
Step 5: Don't forget to add the TripAdvisor widget to your website to display the reviews!
To do that, go to Website in your side menu and click on "Cutomize".
From here, you can add the TripAdvisor Widget on any page that you want by simply adding the block onto your page.
And you're done! As soon as the application is validated, your emails will automatically sent to your clients after they check out!
All those reviews will then display on your website!
---
---