How to modify the URL of a page?
In order to modify the url of a page, click on "Website" in the side bar of the Amentiz administrator area, a submenu will then appear below and you can click on the "Pages" tab.
You will then have a list of the pages of your website.
On each line corresponding to a page, you will see three small dots.
By clicking on them, a "Edit this page" button will appear, click on this button and you will then be redirected to the page editing form.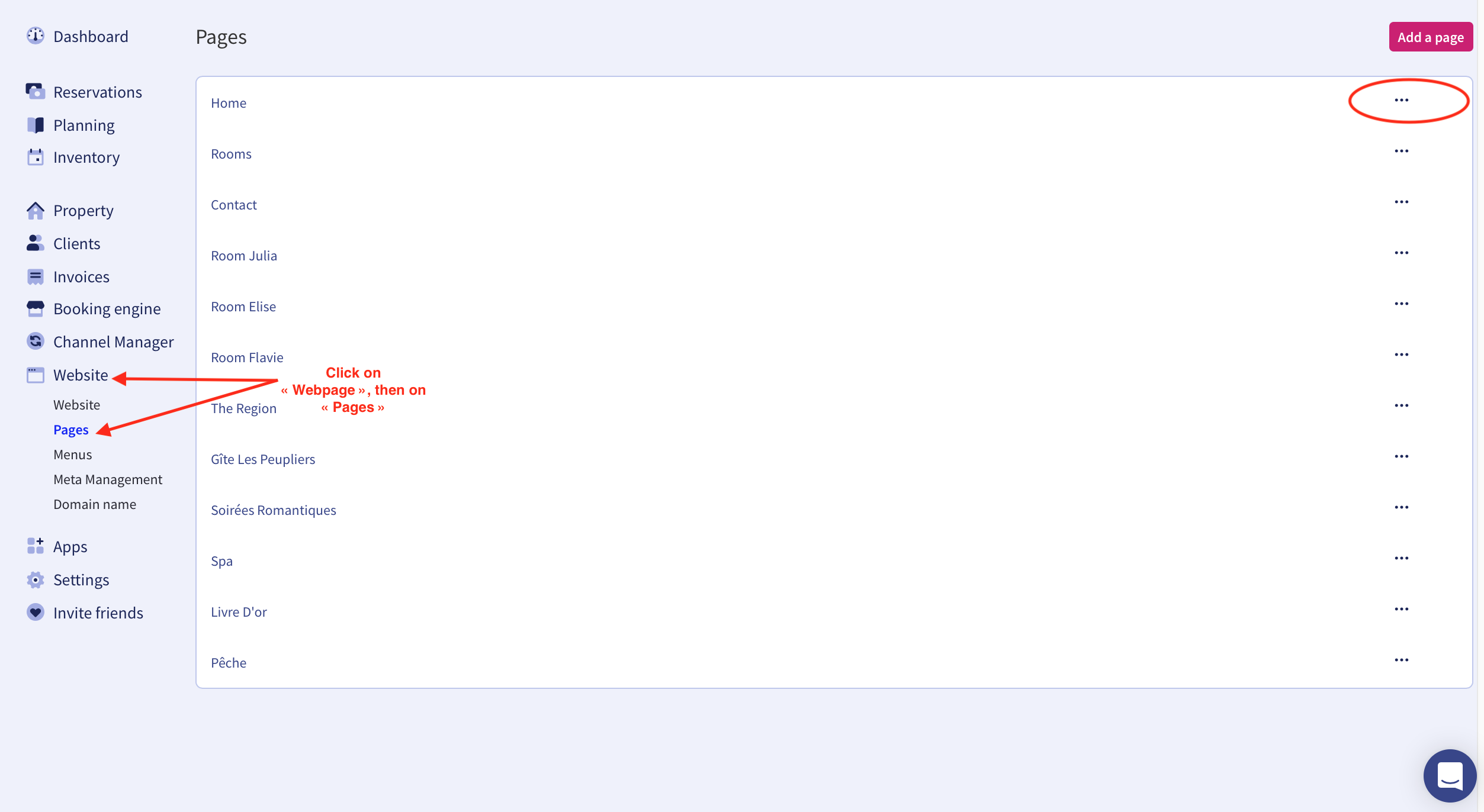 You will then be able to modify the url of the page in each activated language.
After editing, click on the "Save" button before leaving the page.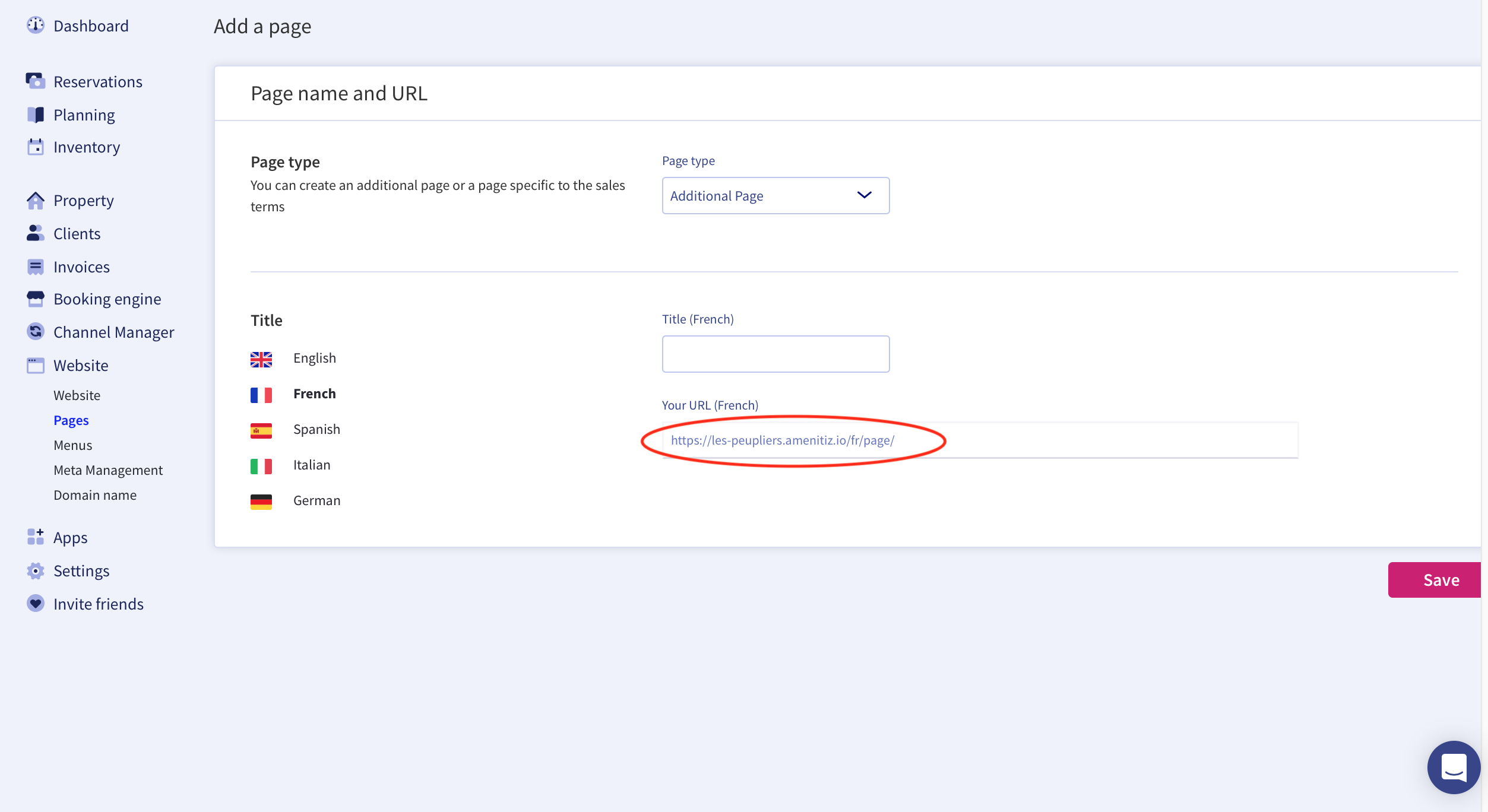 Check that the characters indicated in the url are allowed (otherwise they will be deleted when saving)
---
---