How to change page on the website builder?
When you are on the website builder, in order to change pages, you just have to click on the "Pages" button, located at the top of your screen in the horizontal bar. A sidebar will open giving you access to all the pages of your site.
Click on the name of the page containing the block and it will be loaded into the builder.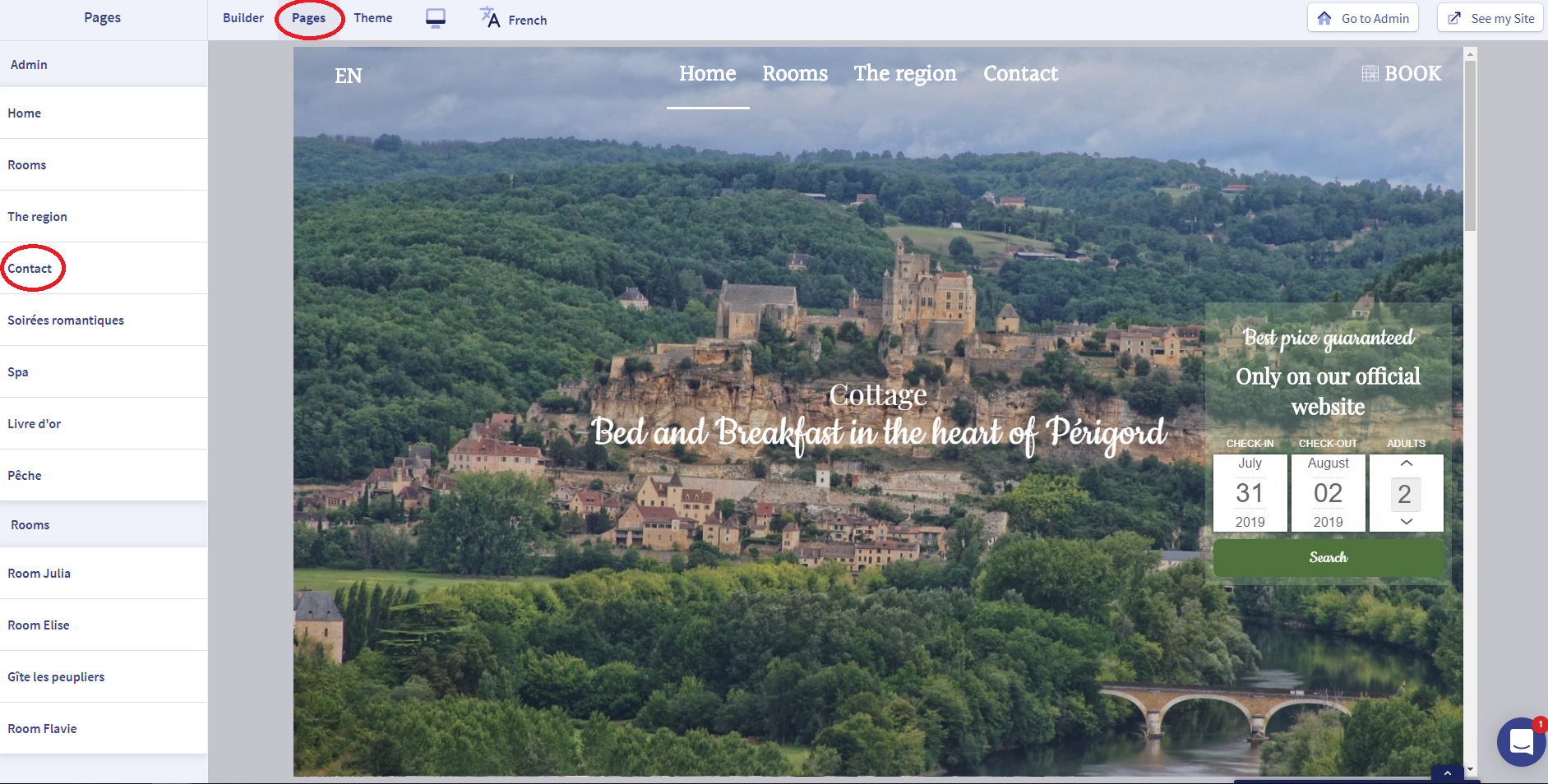 ---
---