How do I translate the content of my website into another language?
All the texts you insert into your website must be translated by you. You can translate these from the administrator area.
To get there, click on "Settings", in the sidebar of your Amenitiz administrator area, a submenu will appear below and you can click on "Translations".
To change the language, click on the drop-down menu at the top of your screen. You will then have access to all the languages activated for your website. Then select "Website" to translate the content of your site.
By clicking on the language you want to edit, your website will be reloaded into it and the title and text boxes will also be in that language. All you have to do is translate your content.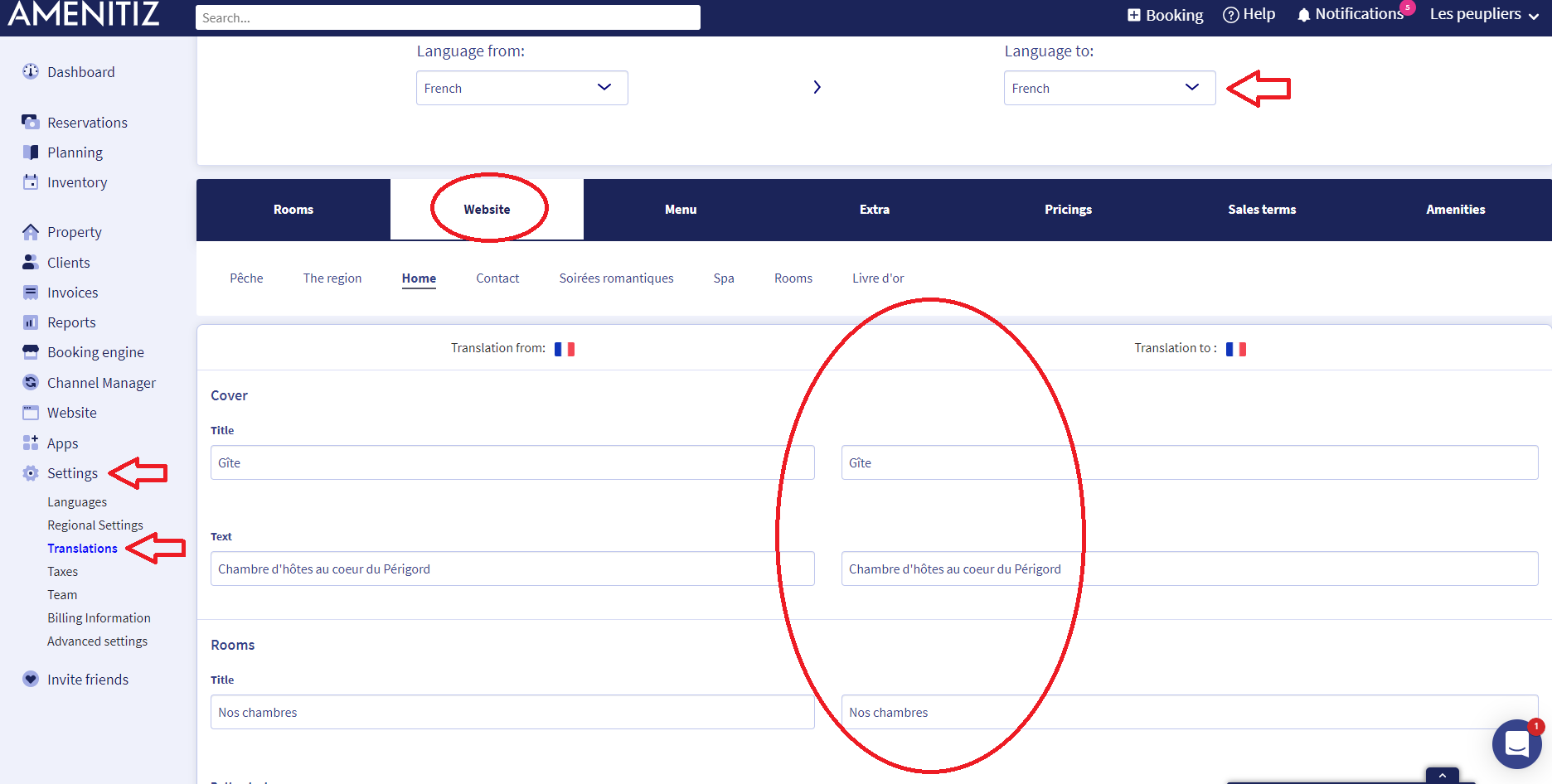 Don't forget to save in order to save your changes.
If you have added several languages to your institution's site, but have not translated your titles and texts, they will be considered empty and will then be displayed the default text of the element in question.
Please go to the administrator area ("Settings") to enable or disable new languages.
---
---