How do I translate my menus?
In order to translate the menus of your website, click on "Settings" in the sidebar of the Amentiz administrator area, a submenu will then appear below and you can click on the "Translations" tab. You will then have access to the translation tool of your site
Select in the right-hand area the language in which you want to translate, then "Menu" to access the translation of the menus.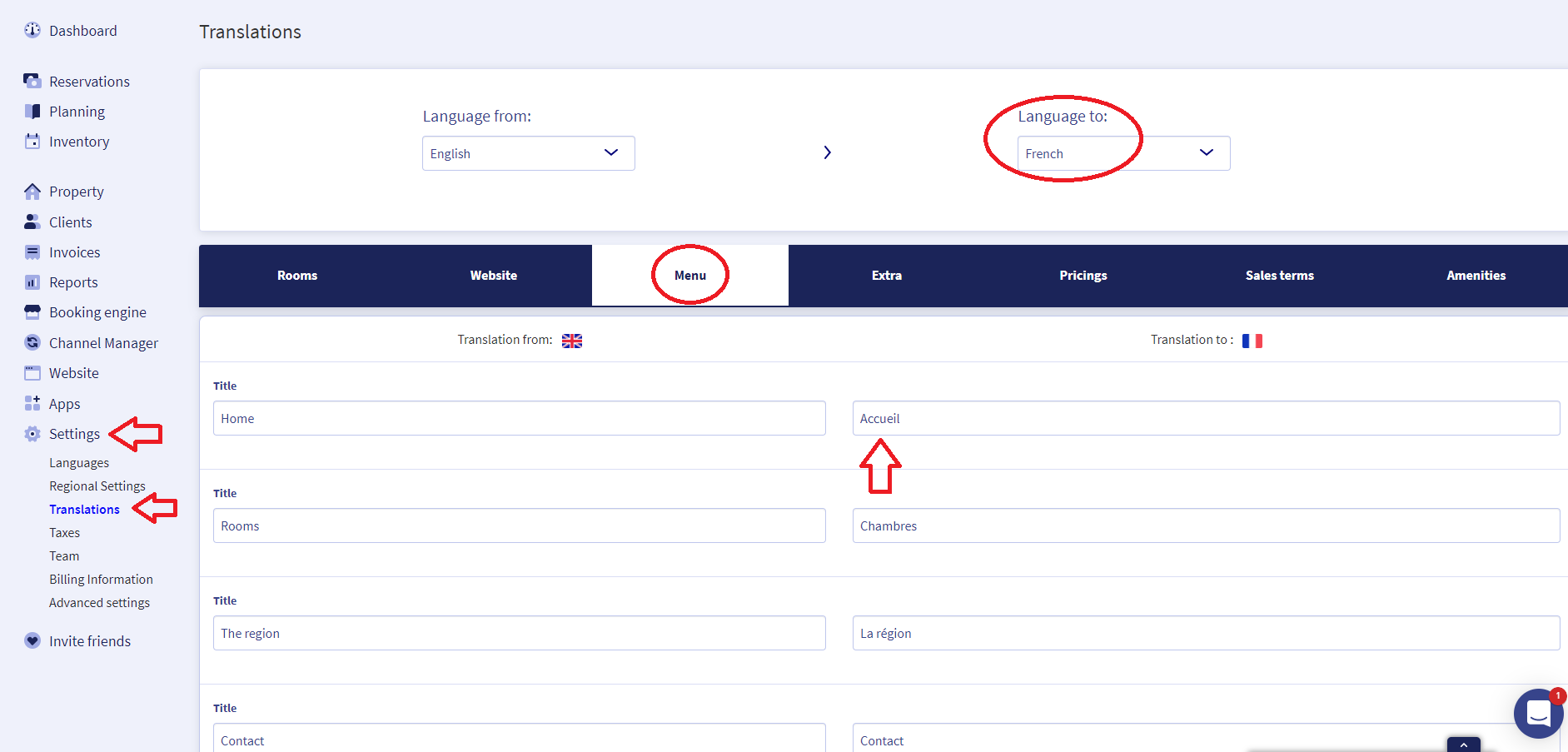 In the title area you can then enter the translation of the tab in each activated language by changing language via the selector at the top right of the page.
The backup is automatic, you don't need to click on a button :)
---
---