How do I put a video on my cover?
In order to put a video on the cover of your site's home page, simply click on "Website", in the sidebar of your Amenitiz administrator space, a submenu will then appear below and click on the first tab of the same name. You can click on the "Customize" button located at the top right of your screen.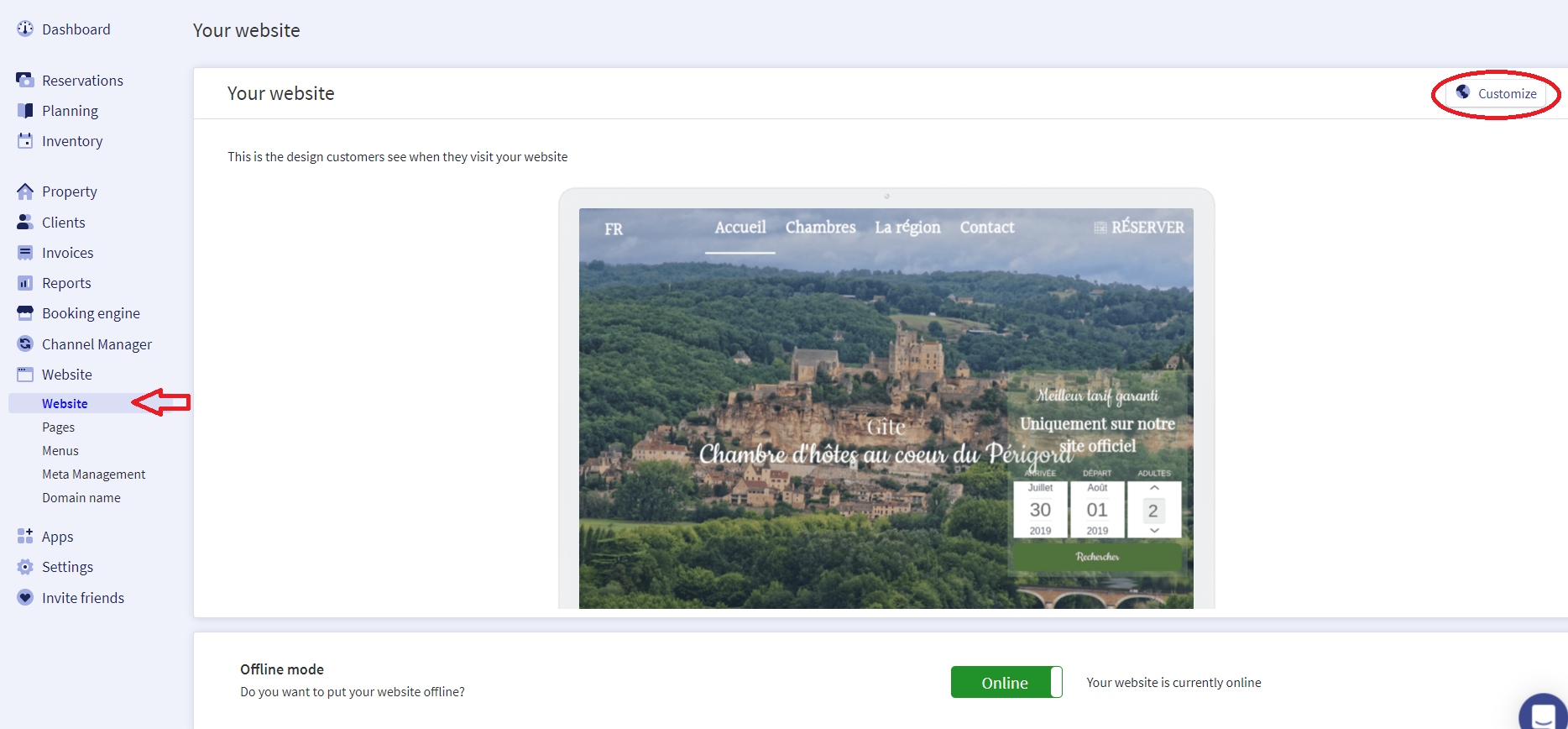 You will arrive on the home page of your site.
In the sidebar, click on the block named "Cover"; a sidebar containing all the elements related to this block will appear.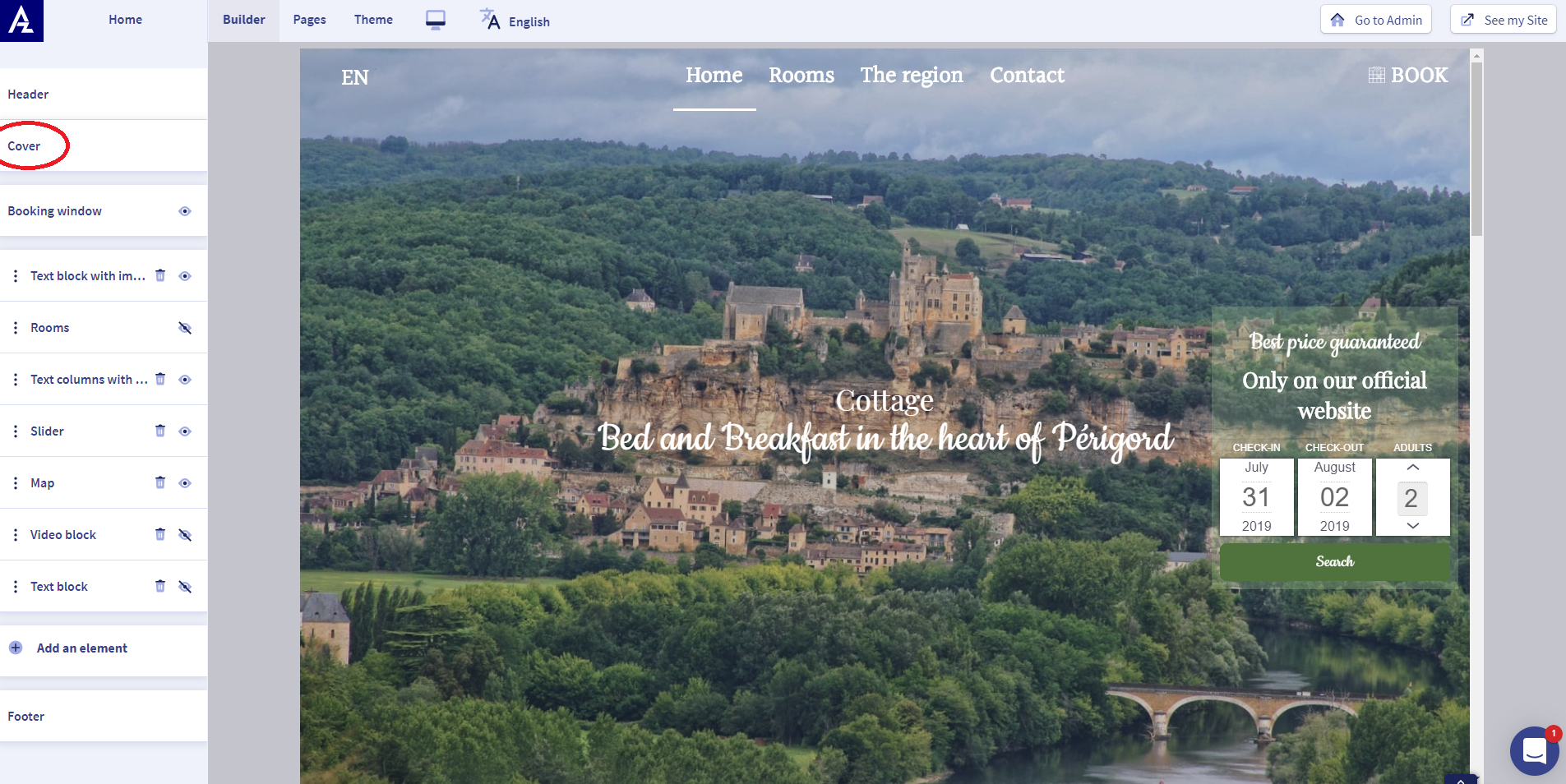 Then click on the list representing the "Type of coverage" and select "Video".
You can then enter the ID number of the YouTube video you want to have as a background cover.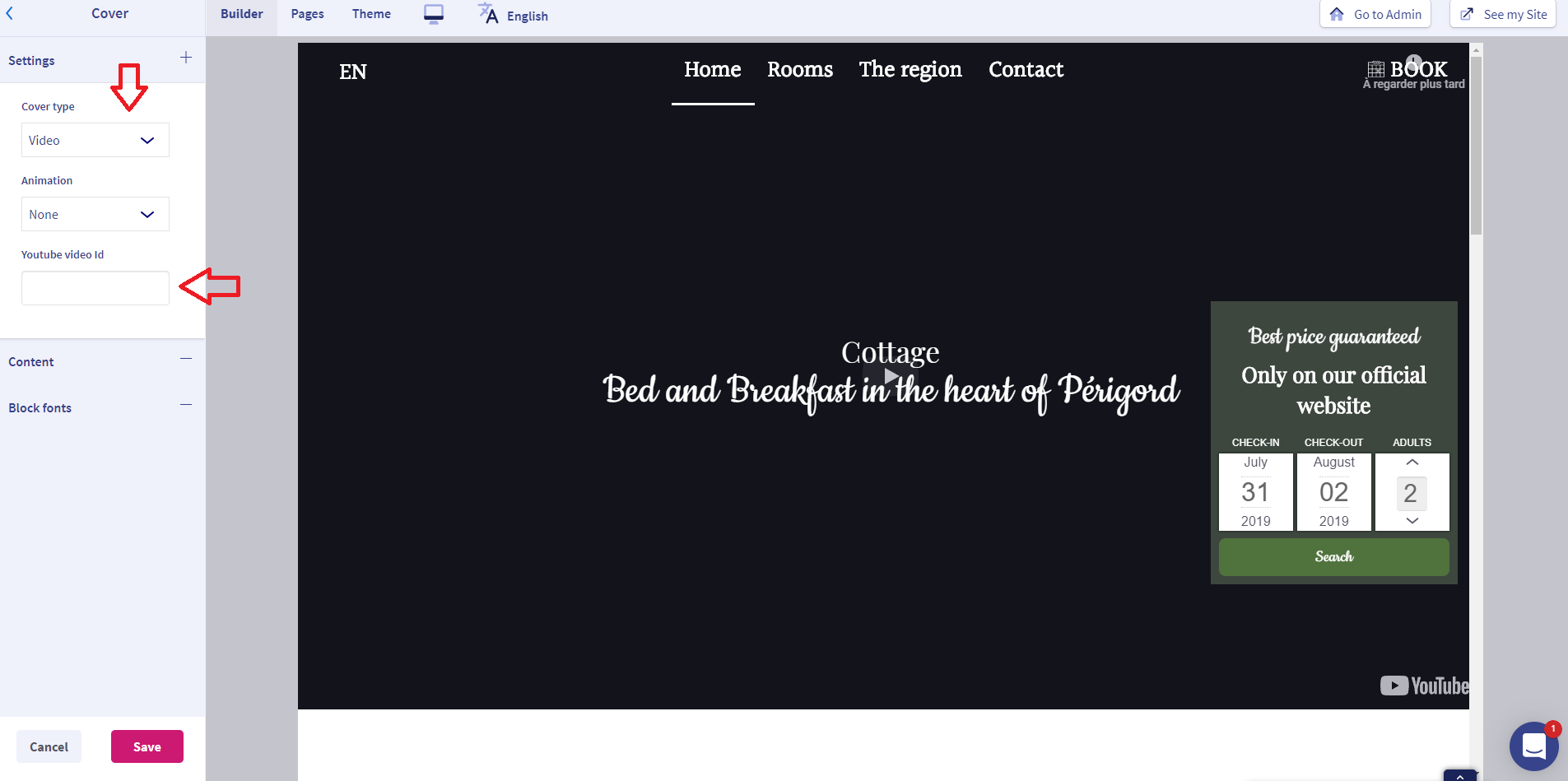 Click on the "Save" button to exit the sidebar.
---
---