How do I change the photos of my accommodations ?
In order to modify the photos of your accommodations, simply go to > Property > Accommodations: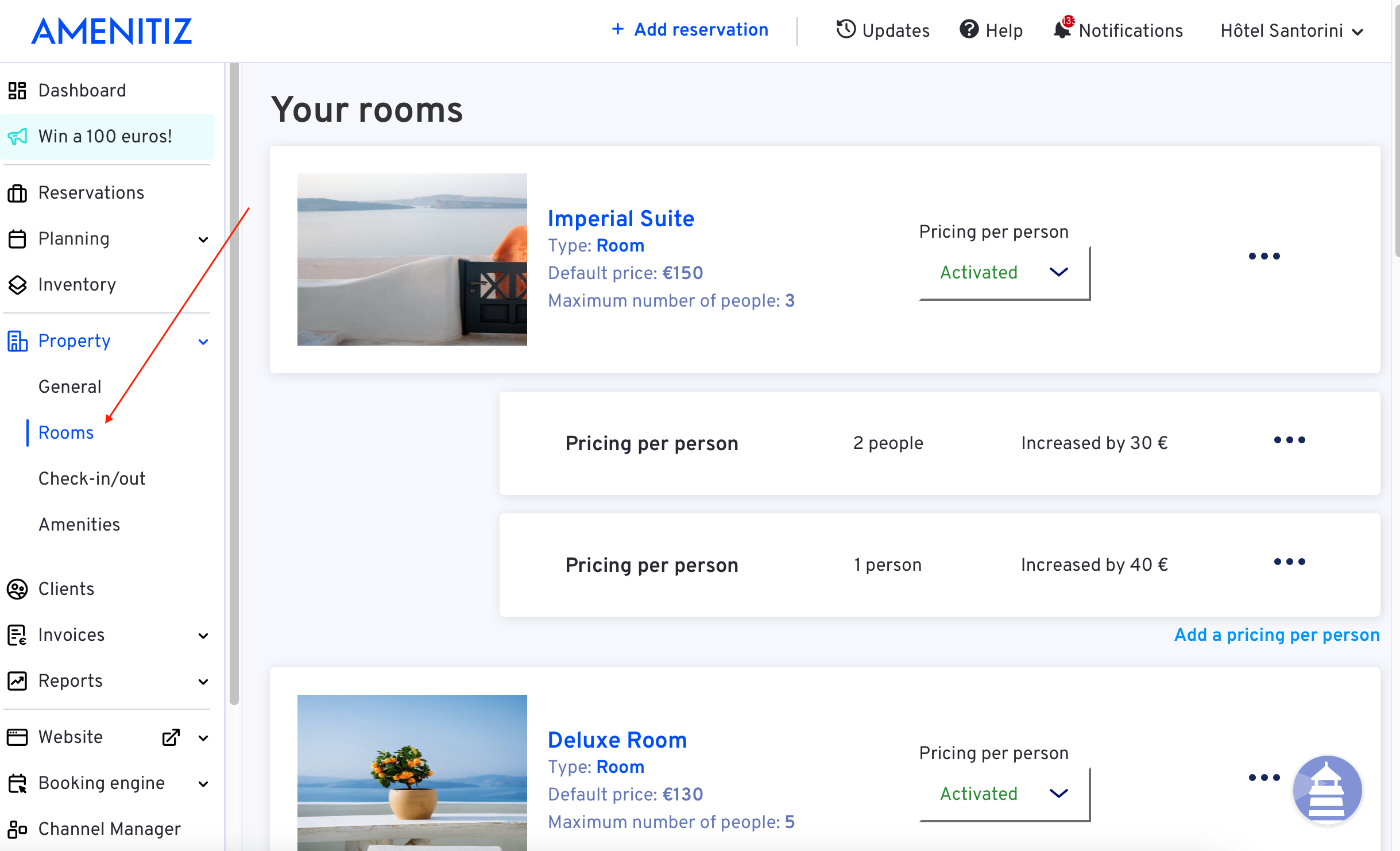 You will have an overview of the accommodation listings you have created. Click on > ... > Edit accommodation of the one you wish to modify:
Scroll down to "Pictures" section to delete or add photos:
Click on > Save to update the changes.
To integrate new photos, click on > Upload image and you will then have access to your computer. To delete photos that have already been saved, click on the white cross at the top right of each photo.
Here are our recommendations: 1000 x 750 and 200 - 500ko
---
---