How do I edit the photos in my rooms?
In order to modify the photos of your rooms, simply click on "The property", in the sidebar of your Amenitiz administrator area, a submenu will appear below and you can click on the "Rooms" tab.
You will then have an overview of the rooms you have created.
Click on the logo representing three small dots in front of the room whose photos you want to edit and select "Edit room".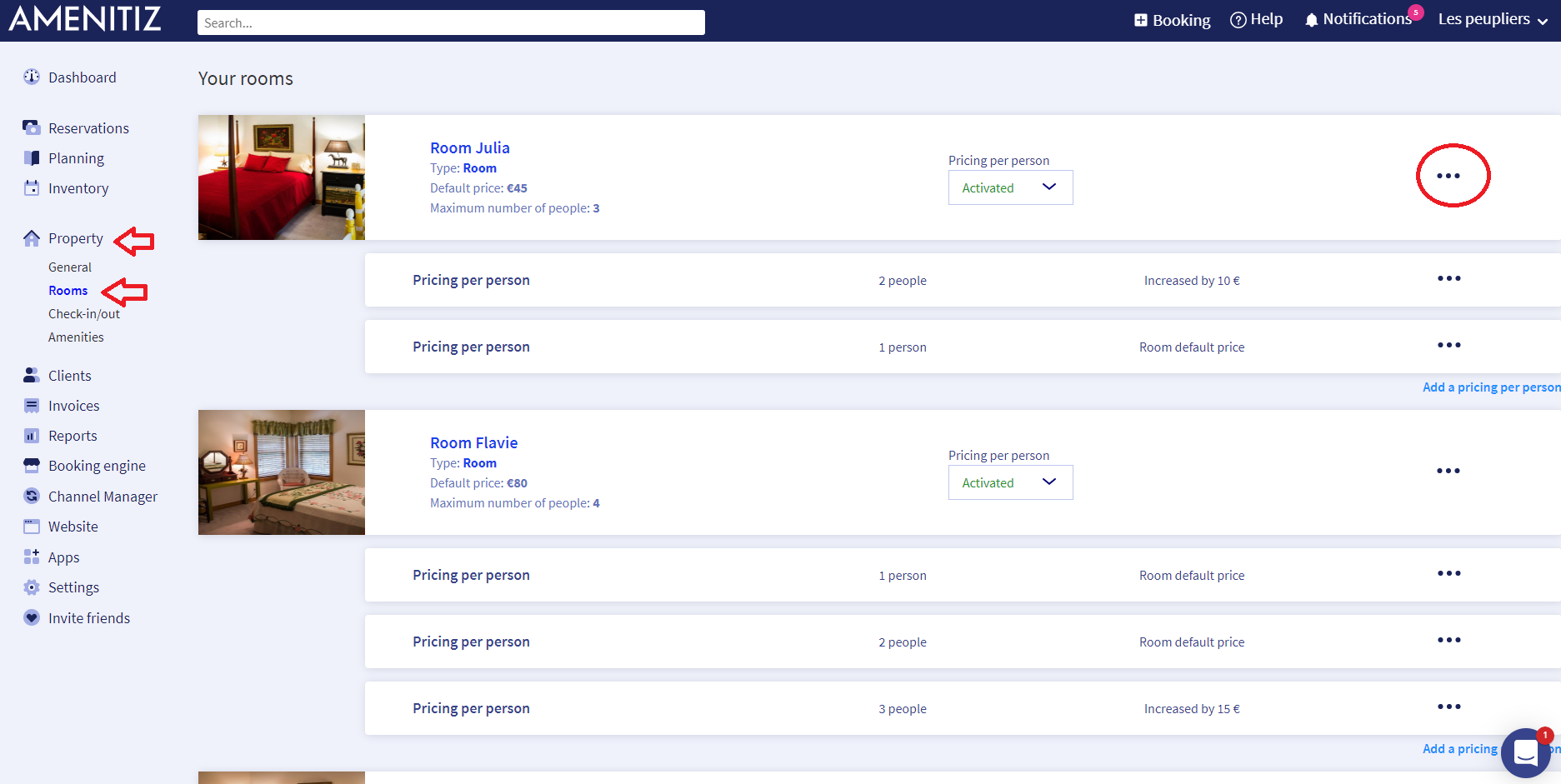 You will then arrive on the editing form of your room.
Scroll down to the bottom of the form and you will then see the photos currently linked to your room.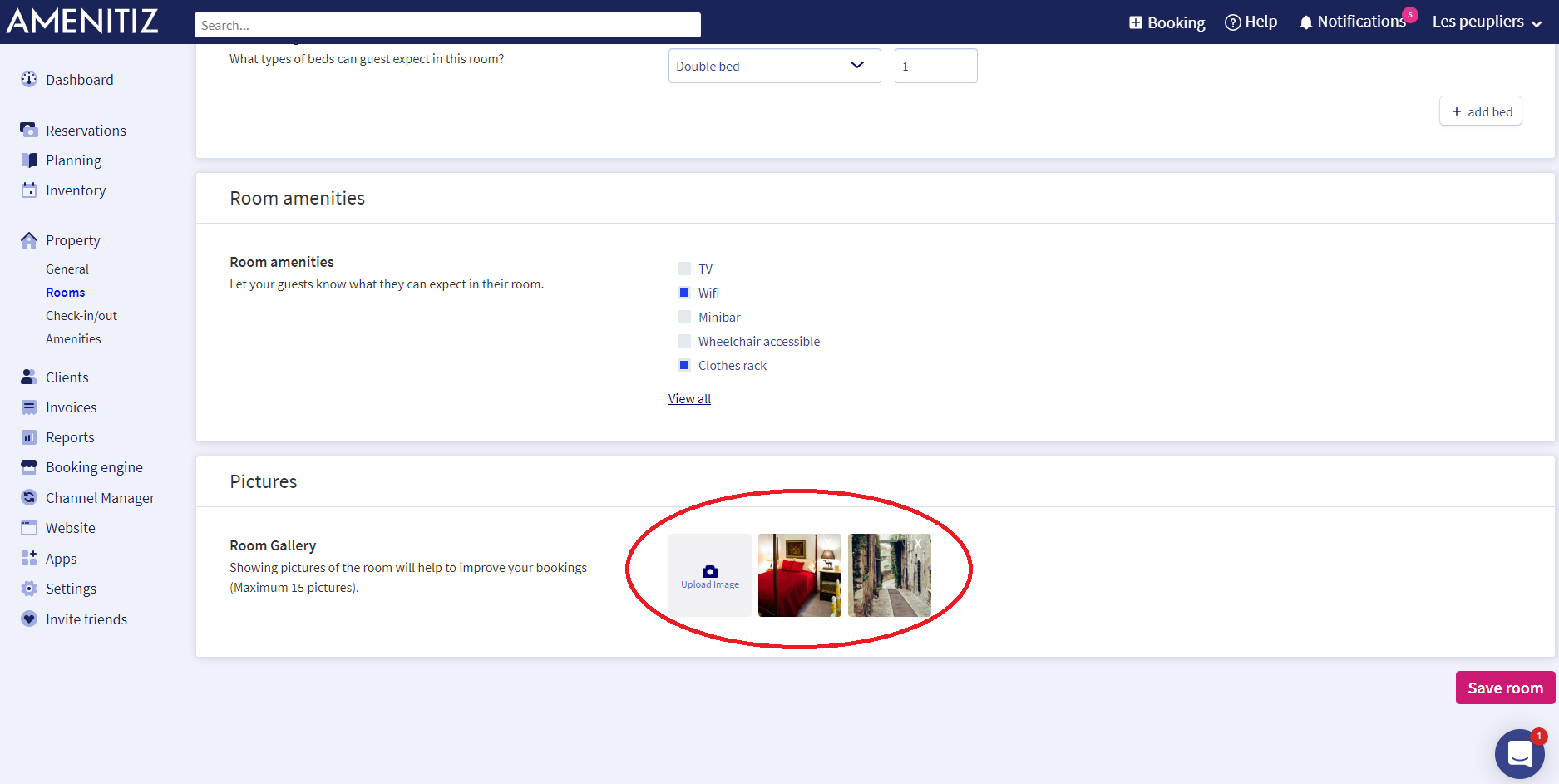 To integrate new photos, simply click on the "Import" logo and you will then have access to the photos on your computer. To delete photos that have already been saved, click on the white cross at the top right of each photo.
Then click on the "Save" button and you will be redirected to your room index.
---
---