How do I change the font of a title on my website?
In order to modify the font of a title of your website, simply click on "Website", in the side bar of your Amenitiz administrator area, a submenu will appear below and click on the first submenu of the same name. You can then click on the "Customize" button located at the top right of your screen.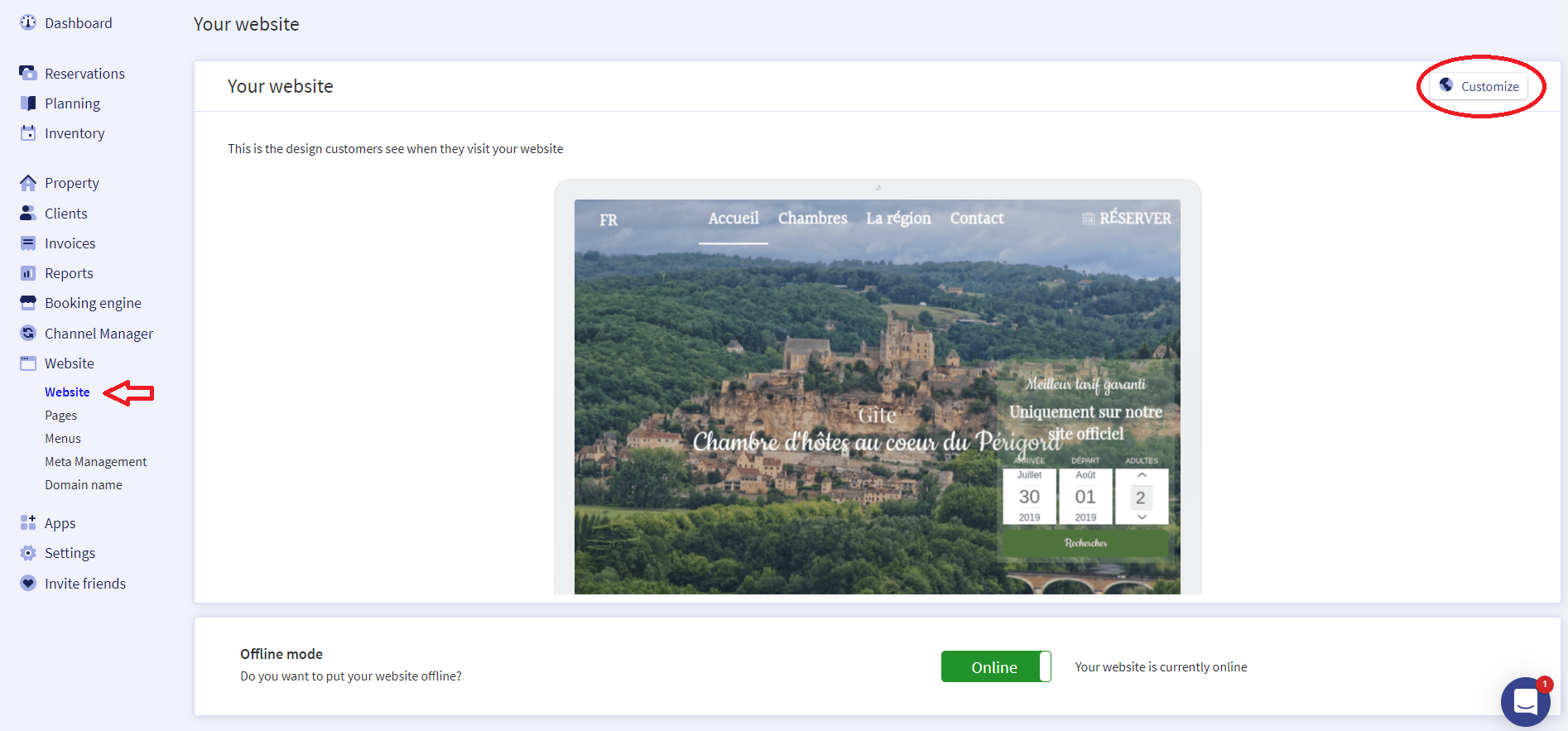 You will arrive on the home page of your site.
In the sidebar, click for example on the "Text block with image" block, a sidebar containing all the elements related to this block will appear.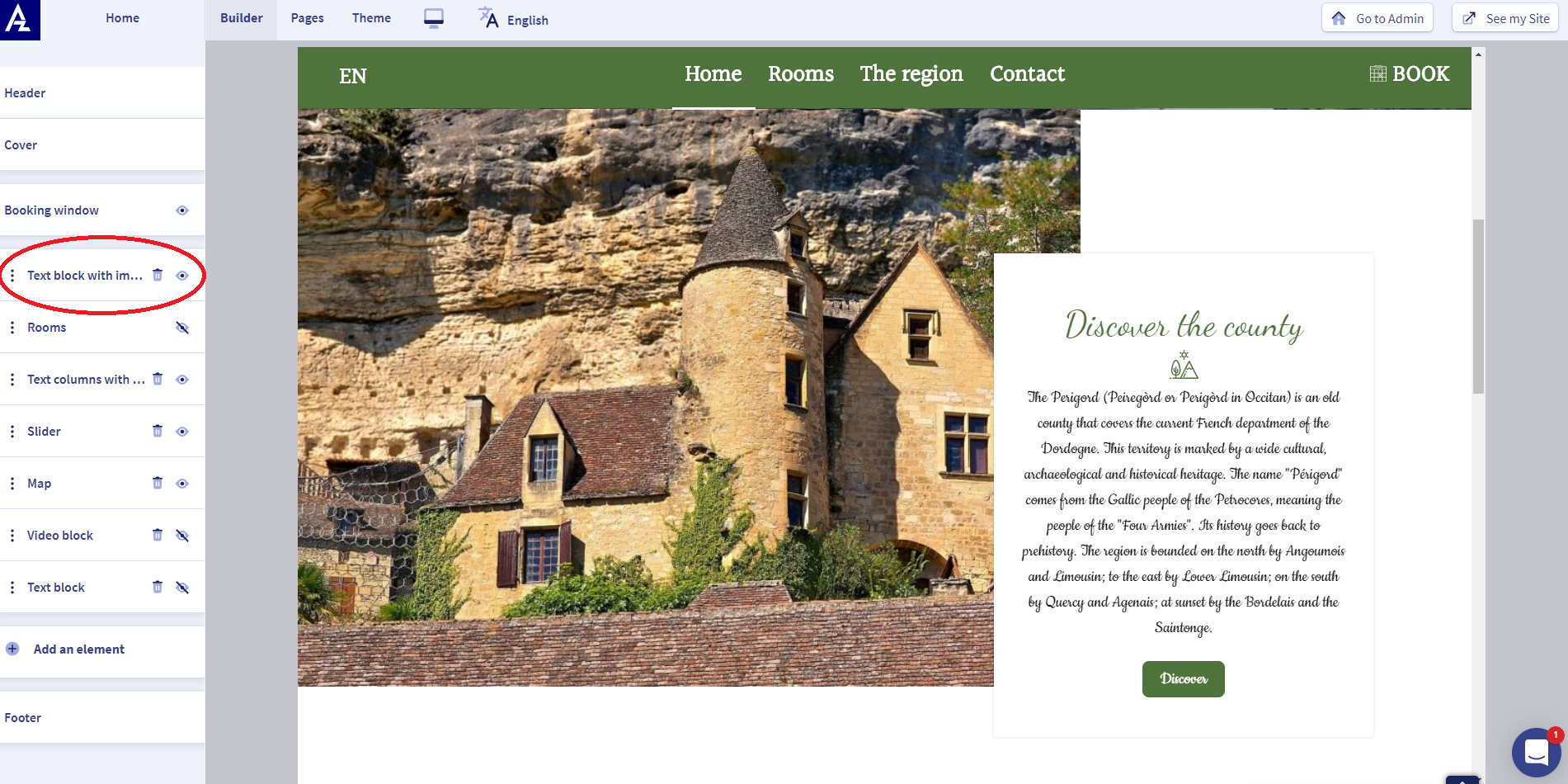 Click on the "Block fonts" subblock, then on "Title font".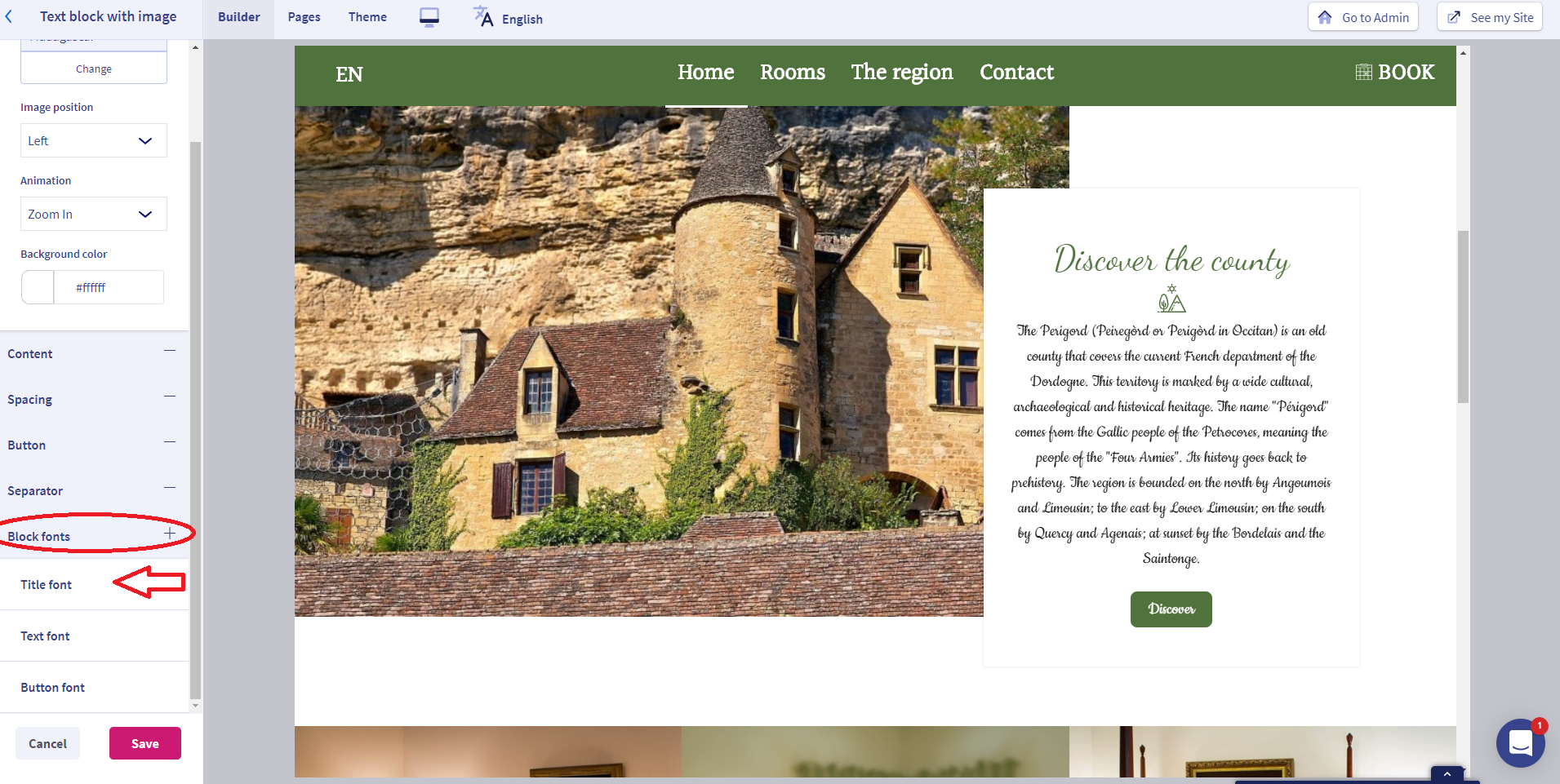 You will then have access to all elements of policy changes of the title:
Title font,
Size of the font of the title,
Font style of the title,
Font thickness of the title,
Font colors of the title,
Alignment of the title.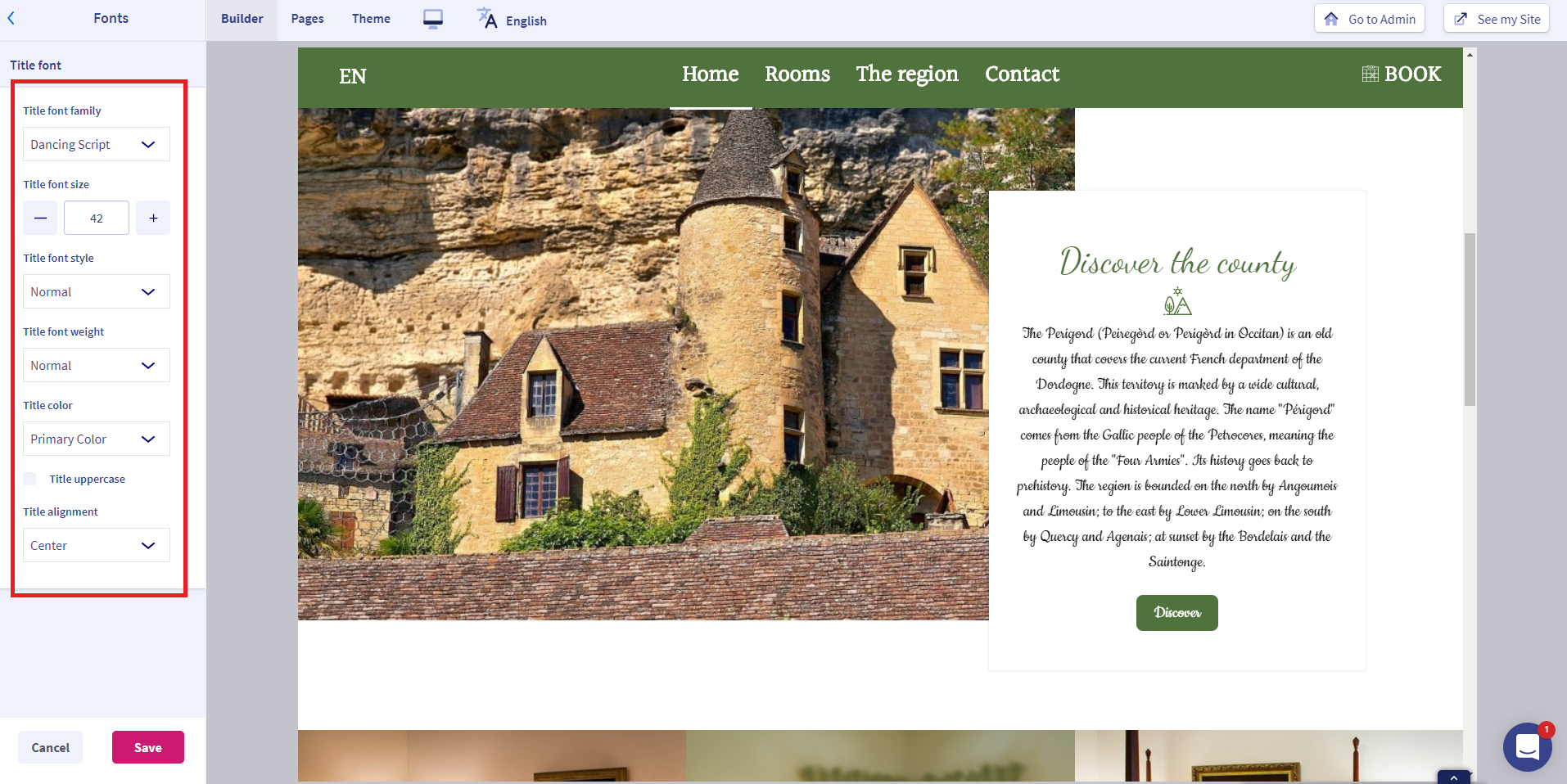 ---
---