How do I change a button's design on my website?
In order to change the design of a button on your website, simply go to > Website > website > Customize: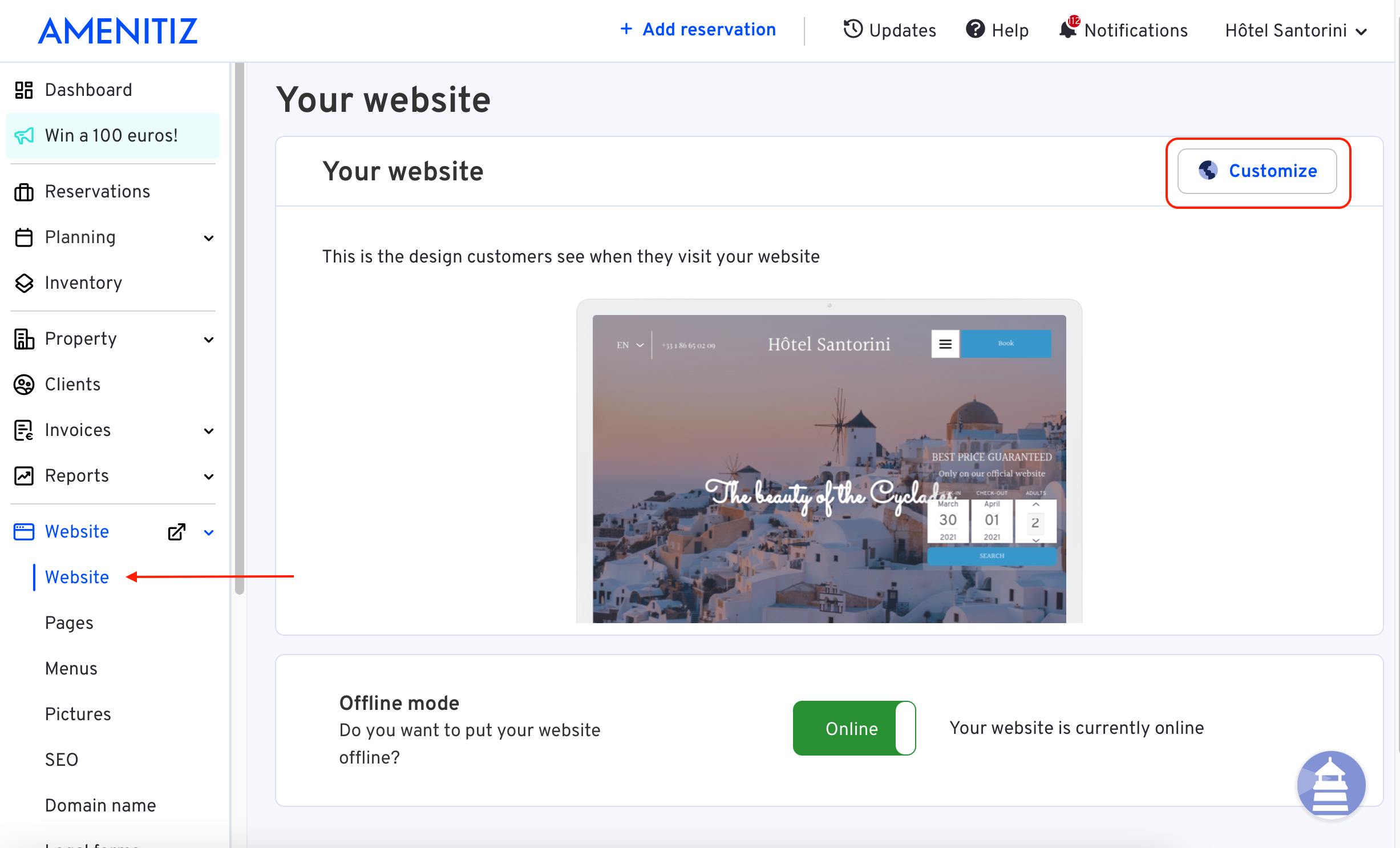 You will then arrive at the homepage of your website. If it is not a change on the homepage you're trying to make, go to > Pages to find the page where you want to do it.
On your left menu, select the block you wish to change the design:
Go to > Button and tick "Add a button" to personnalize it:
Click on > Save to update the changes.
You can add colors, change the size, add a title and a link (internal or external) to the button. Adding a button is available in most of our blocks. Only the ones that were not created for this purpose don't have this option.
For column blocks, as you can add text/photos to each column, you can activate a button for each column. In this case, you might have to activate the button directly from
> Content
> choose the column you want to add the button
> Add the button
: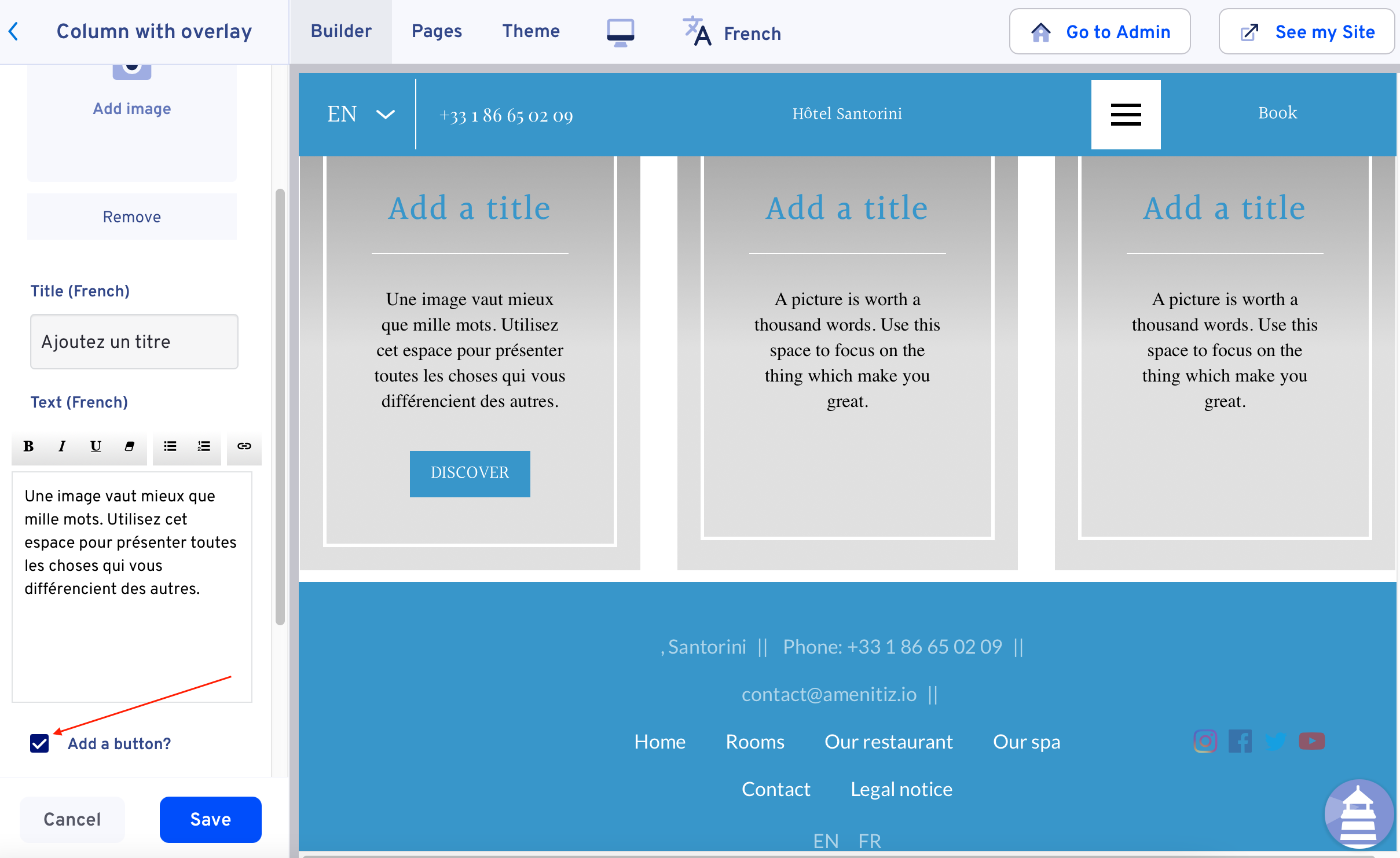 ---
---