How do I add a video to my site?
To add a video block to your website, simply click on "Website", in the sidebar of your Amenitiz administrator area, a submenu will appear below and you can click on "Website", from there click on the "Customize" button located at the top right of your screen.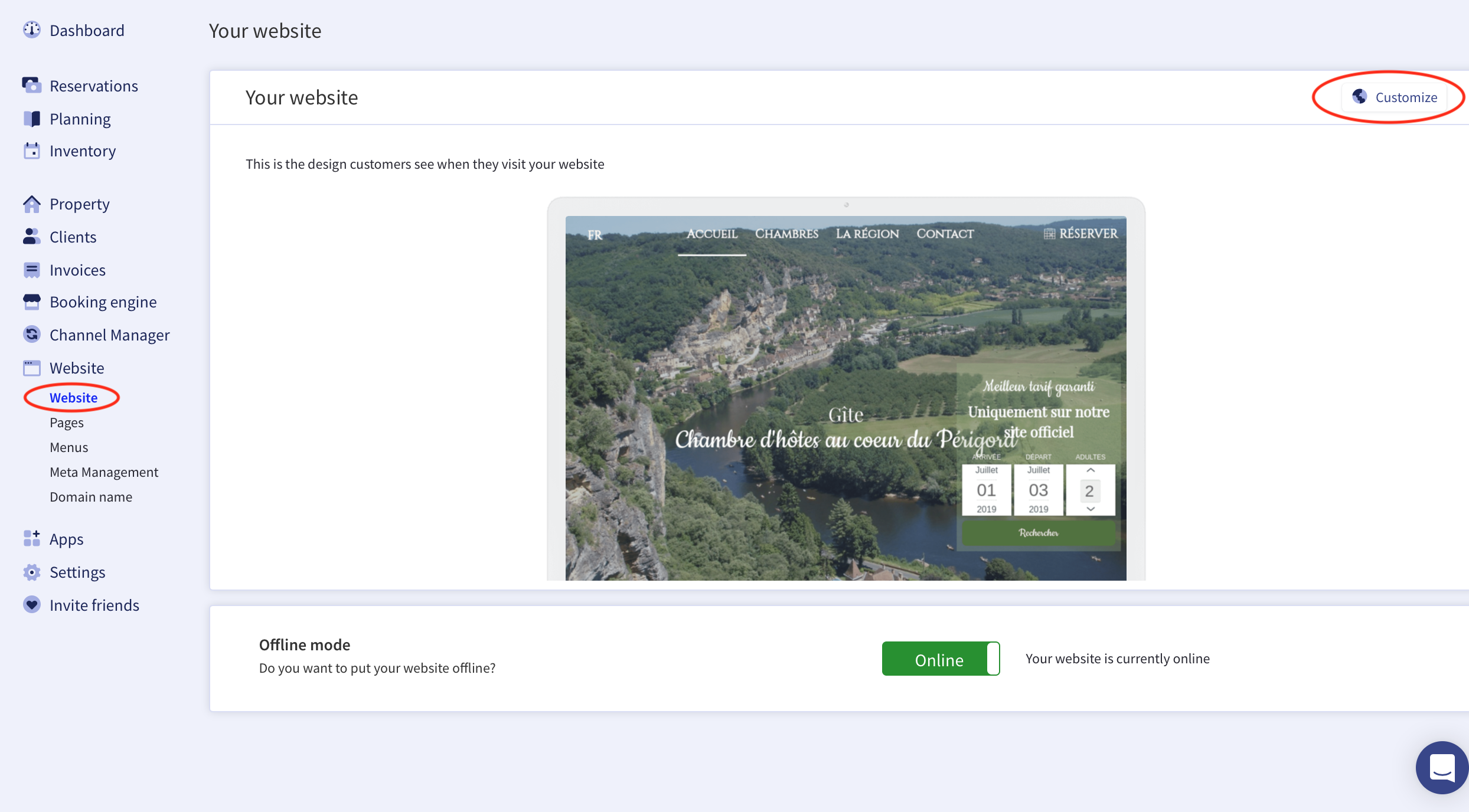 When you are on the page of your choice, click on the "Add an item" button.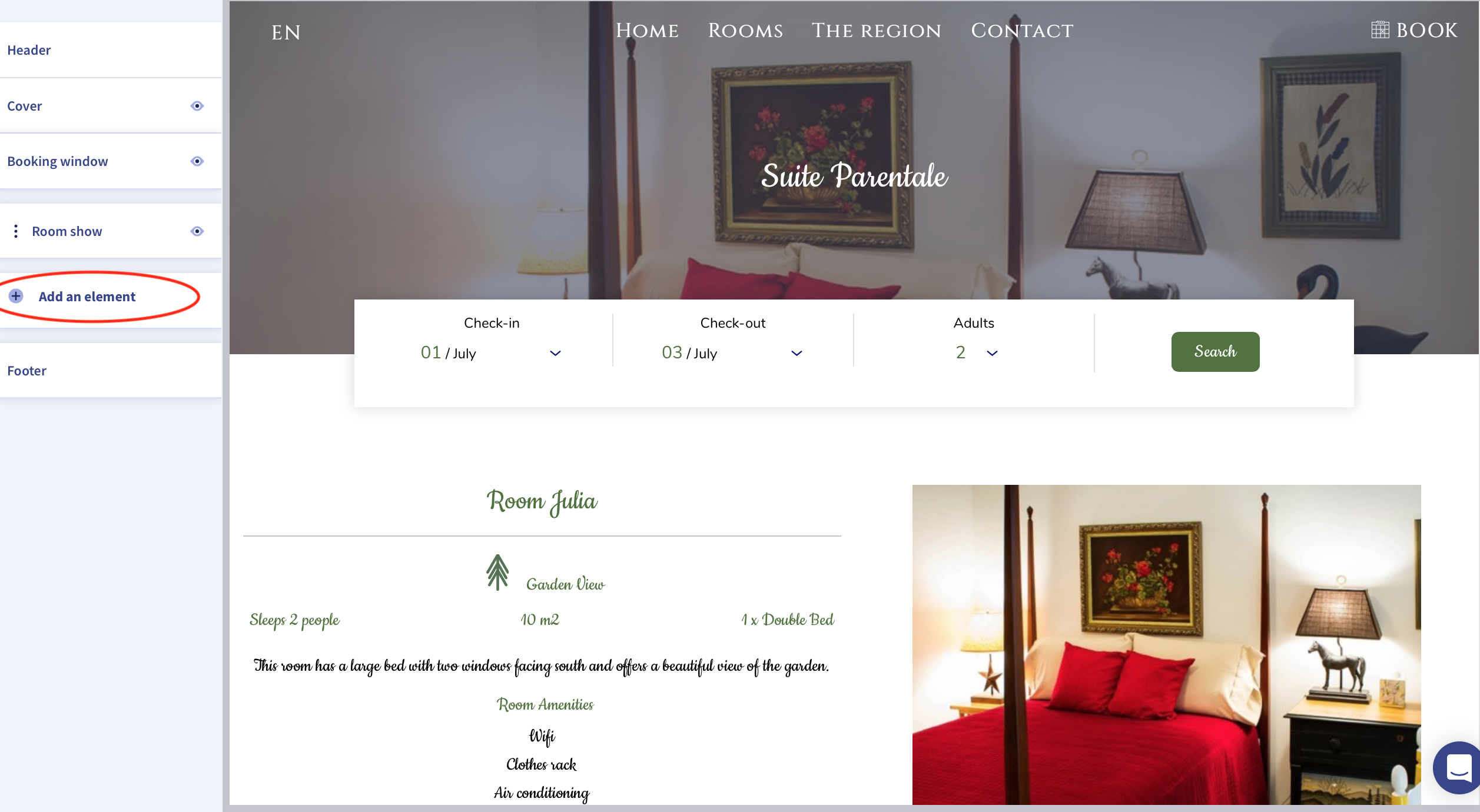 Then select the "Video block" item, located at the very bottom of the drop-down list.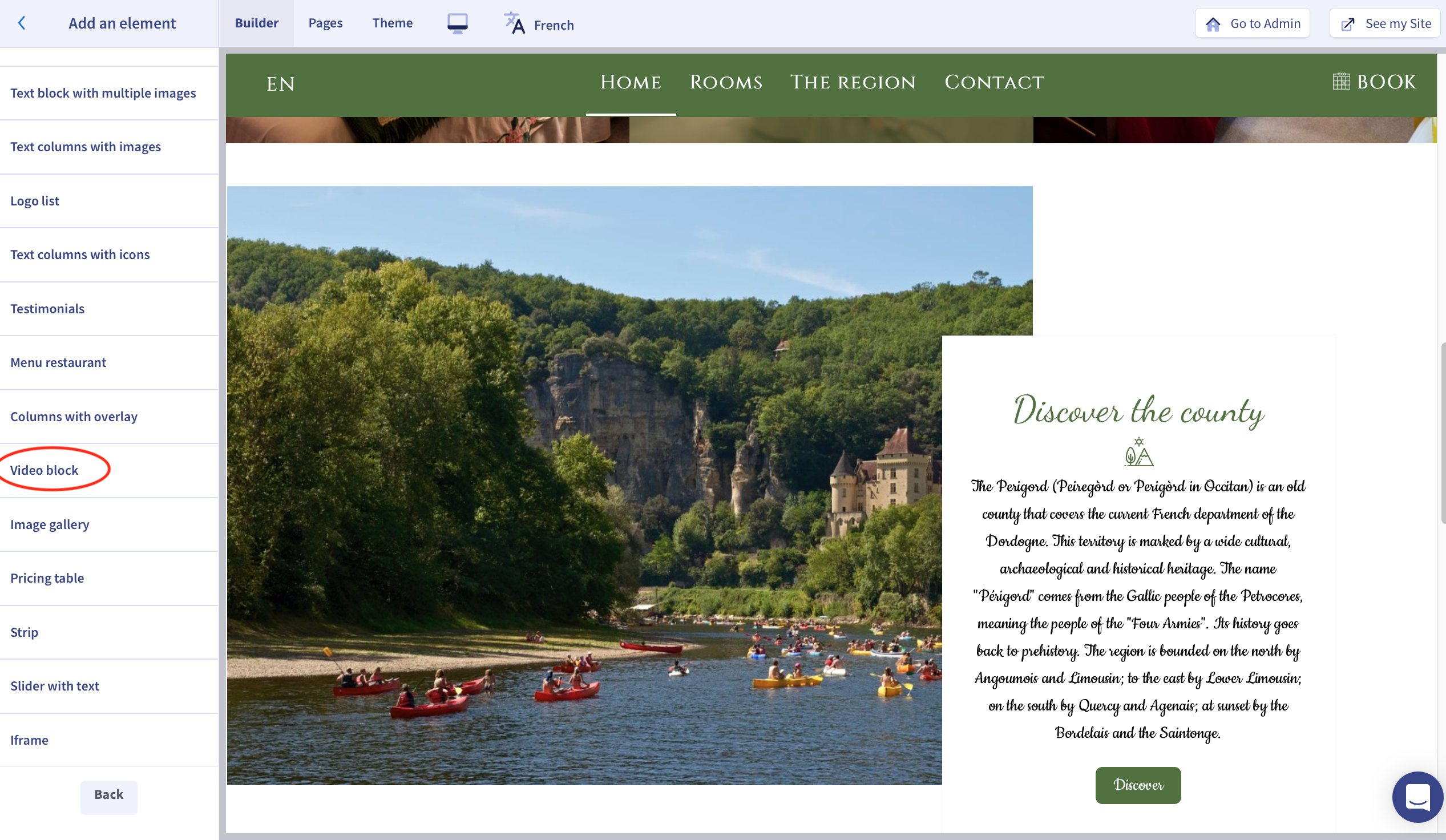 All you have to do is insert the URL of your YouTube video in the box provided!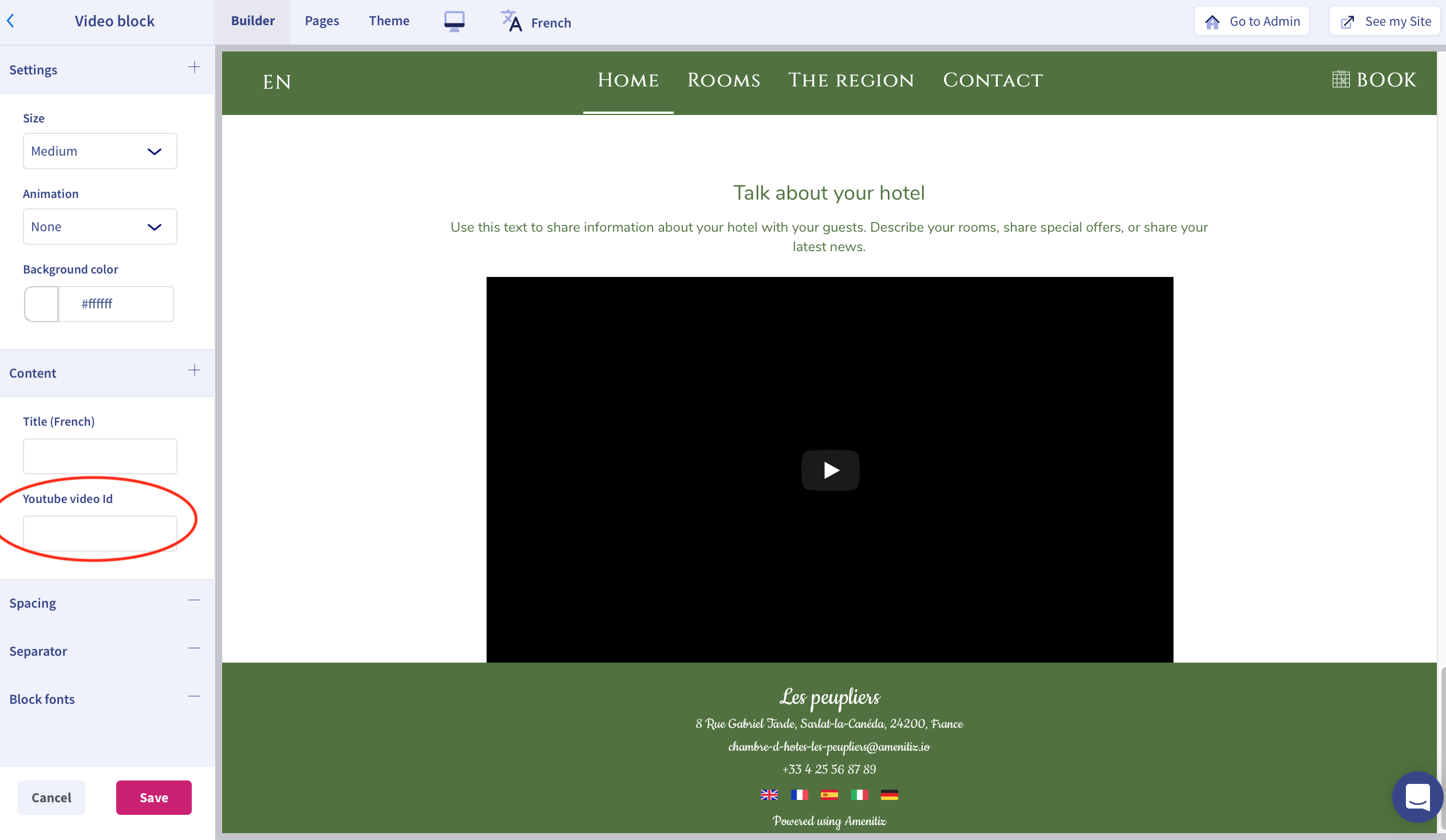 || We do not have the ability to store your videos directly on our servers. In order to post a video you will, therefore, have to put it on Youtube first. Then you can simply insert the Youtube link in the box provided for this purpose.
---
---