How do I add a photo to my website?
In order to access the site editor, click on "Website" in the sidebar of the Amenitiz administrator area, a submenu will then appear below and you can click on "Website", from there click on the "Customize" button located at the top right of your screen.
You will arrive by default on the home page.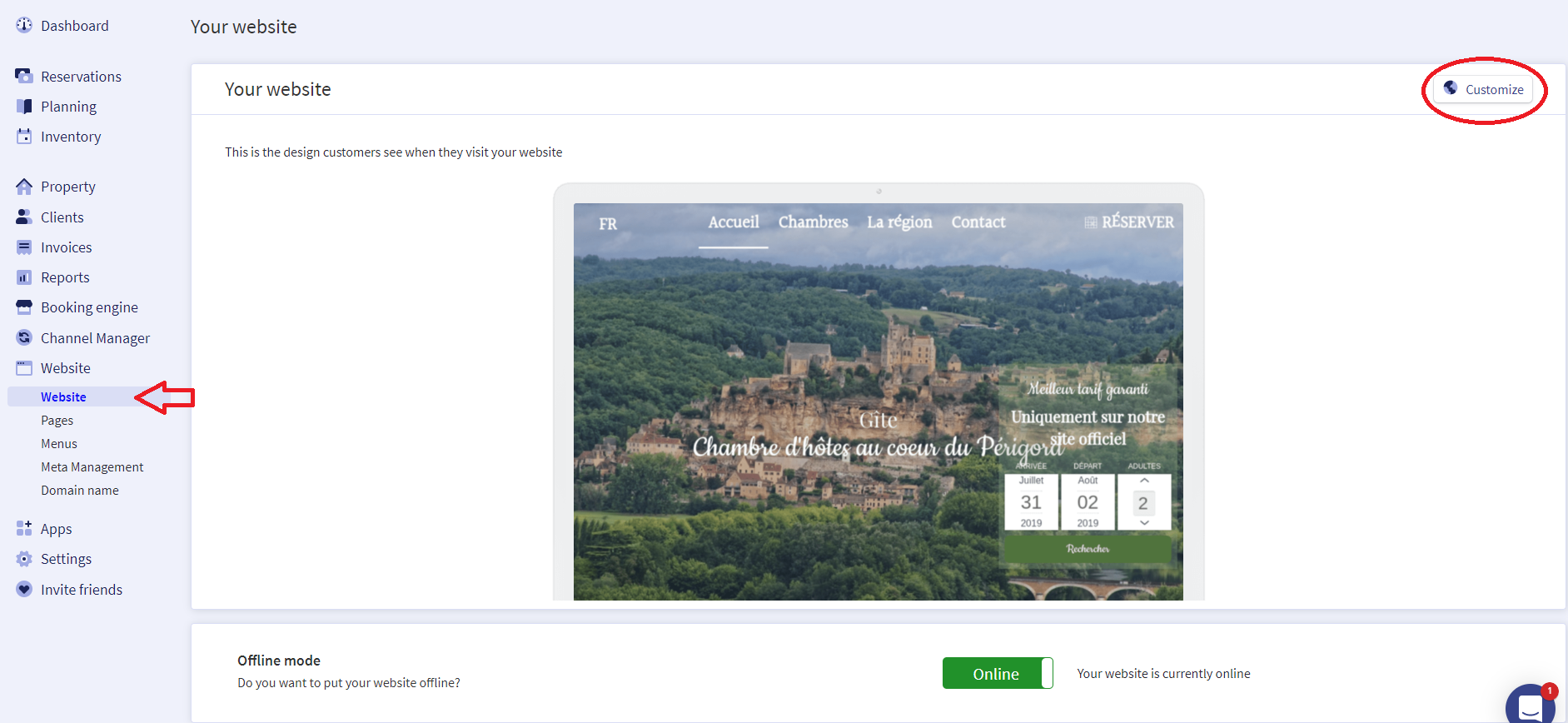 To add a photo to one of the elements of your site, simply select the element in question, or create a new one via the "Add an element" button.
For example, let's select the text block with image. By clicking on it, you will then have access to the modifications of the parameters and content of this block.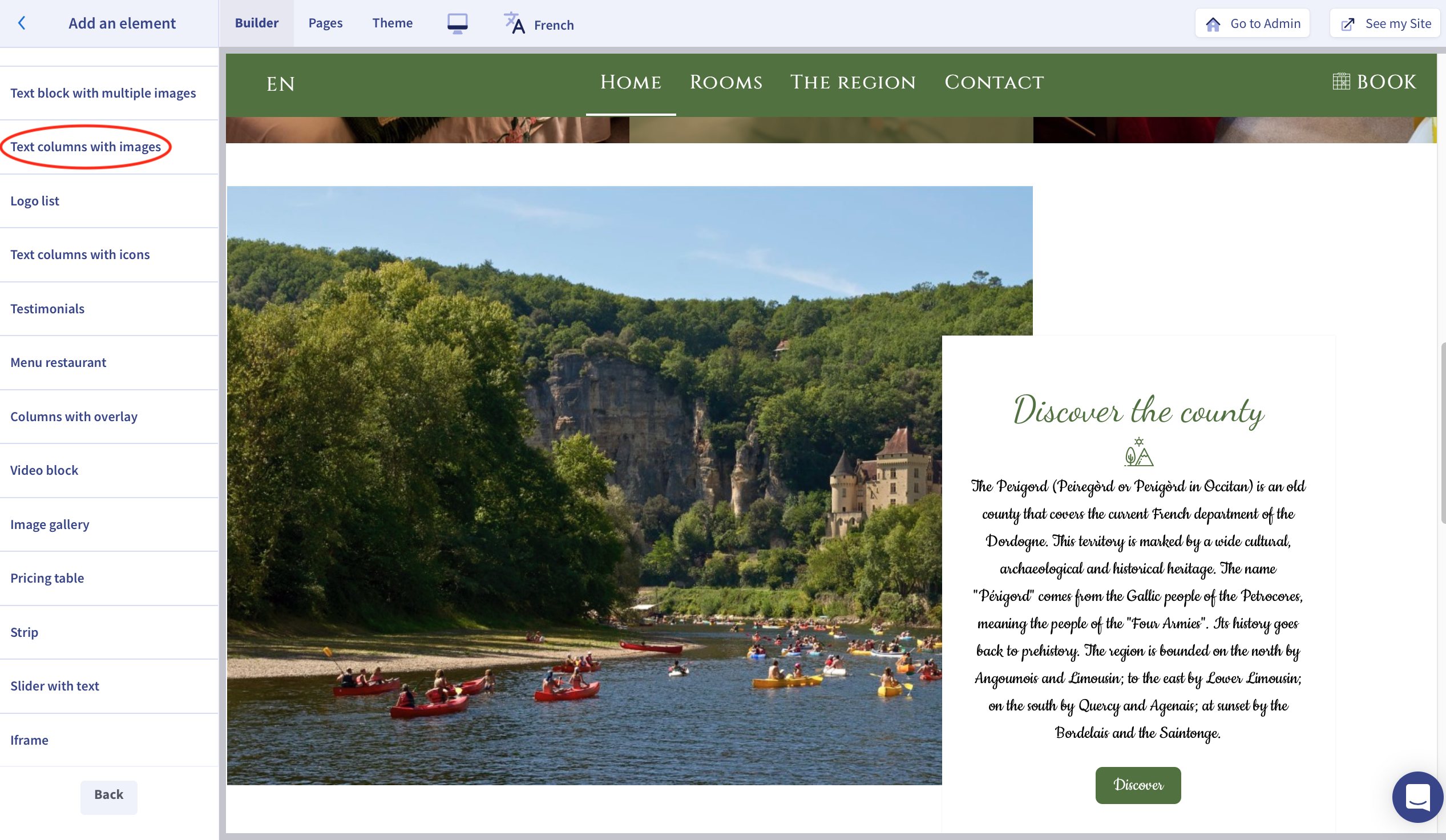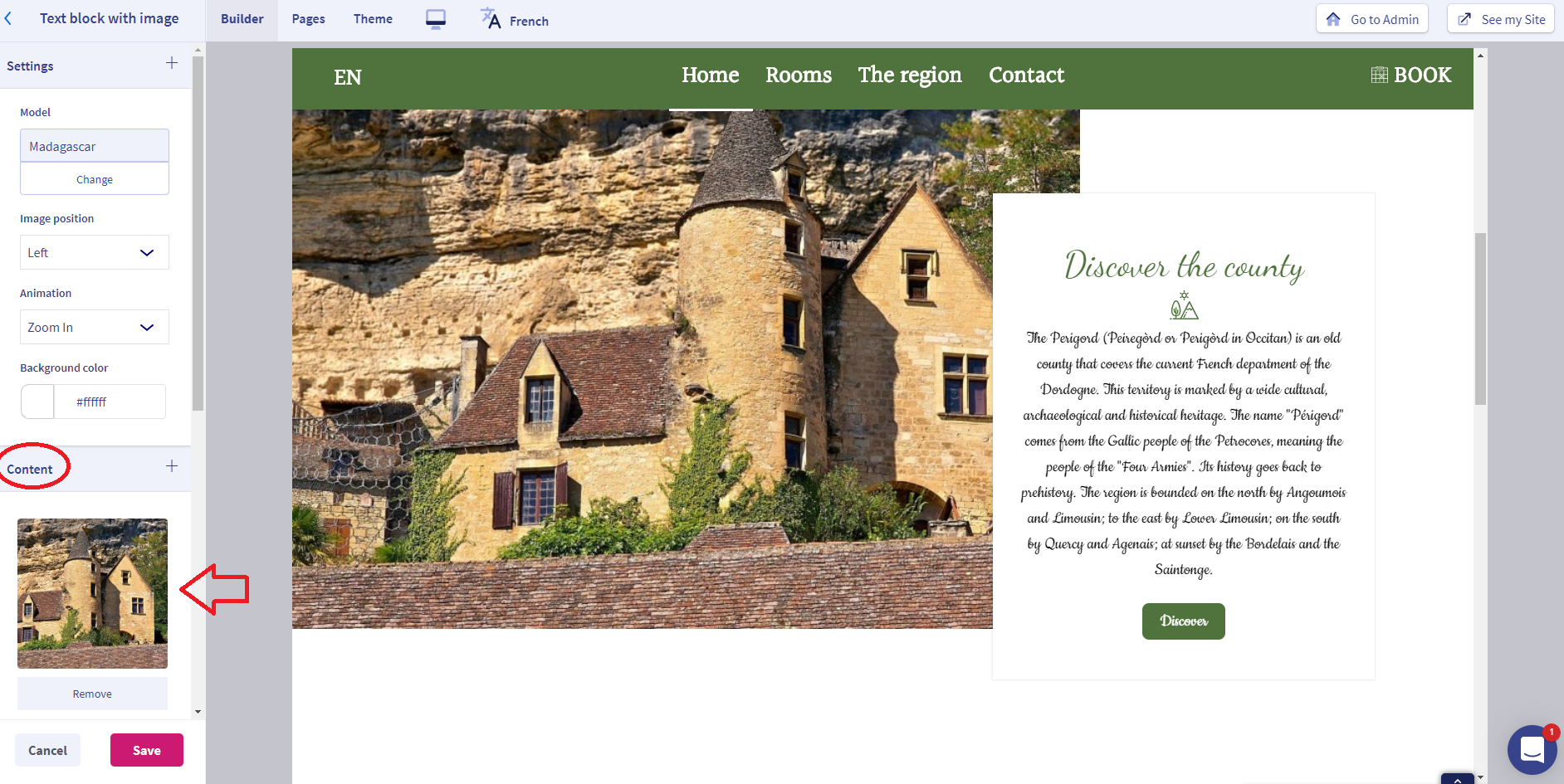 Click on the image in this block, then click on the camera icon to insert new photos from your computer.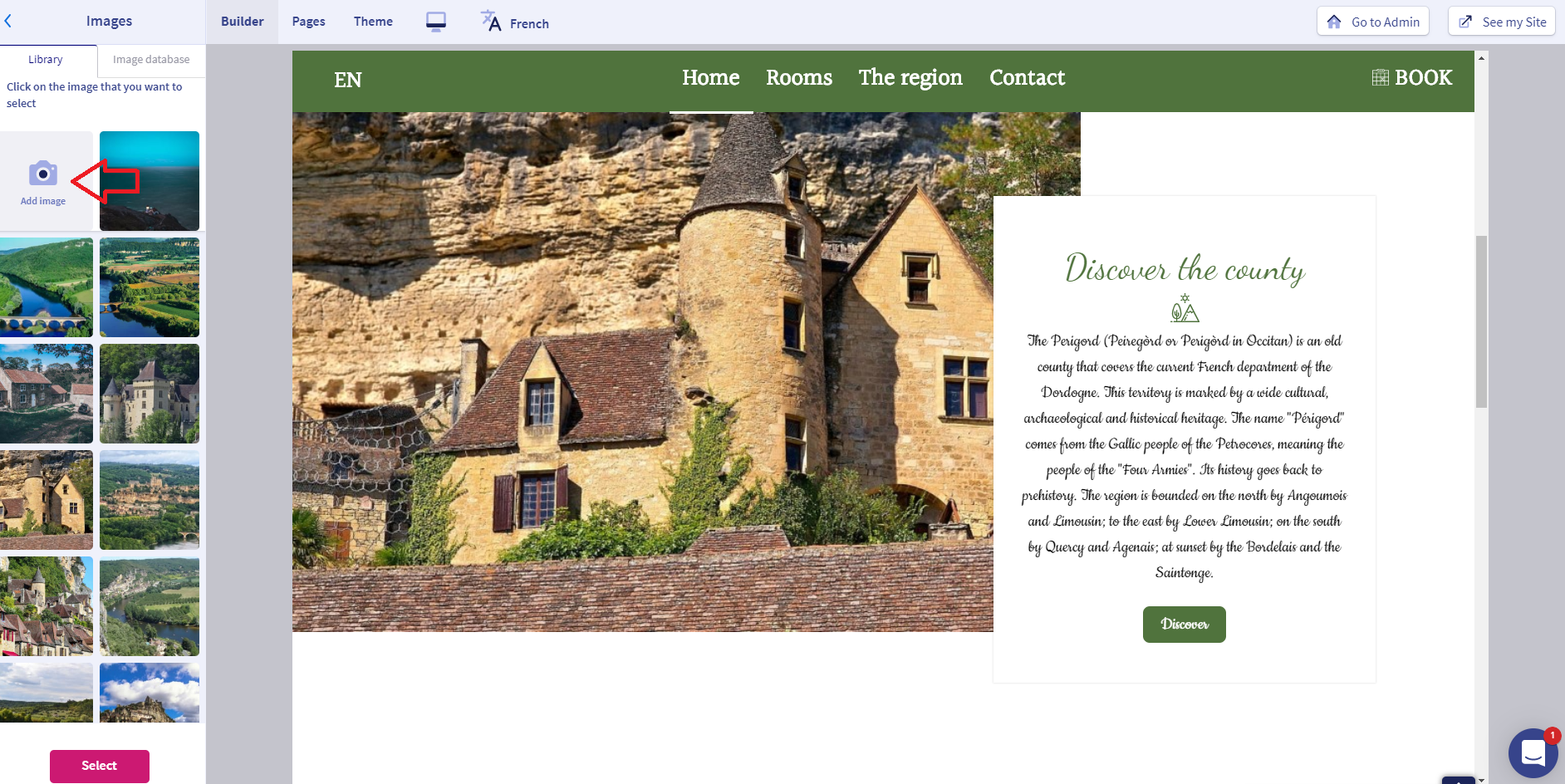 If you choose to import a photo directly from your computer, don't forget to select it from the available photos and save your changes!
---
---