How do I add a page to my site?
To add a page to your website, simply click on "Website", in the sidebar of your Amenitiz administrator area, a submenu will appear below and you can click on "Pages".
You will then have a list of the pages of your website.
At the top right of this list, you will find the "Add a page" button.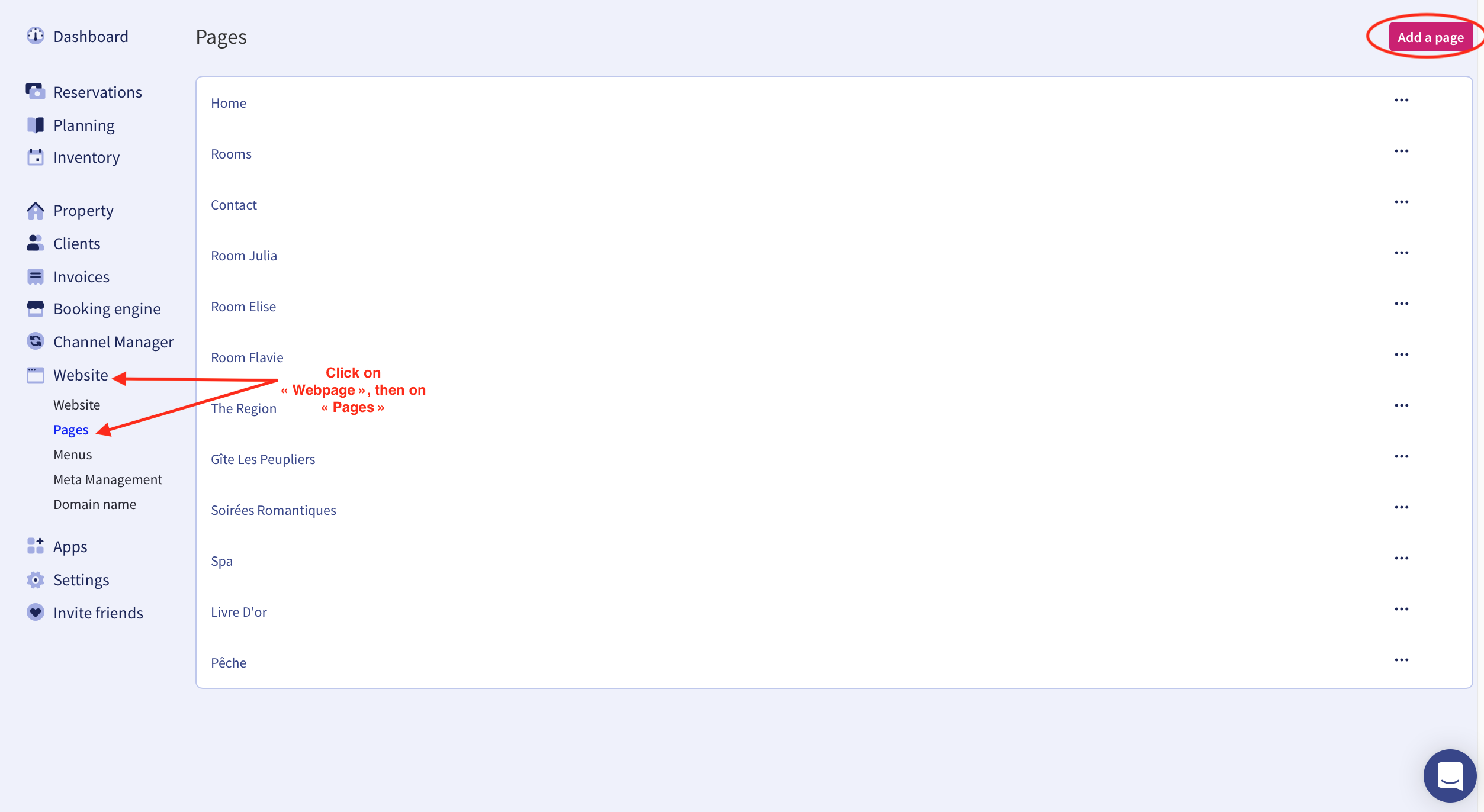 After clicking on this button, you will be redirected to the page creation form.
You will then be able to enter the name and url of the page in each activated language. After completing the page creation, click on the "Save" button.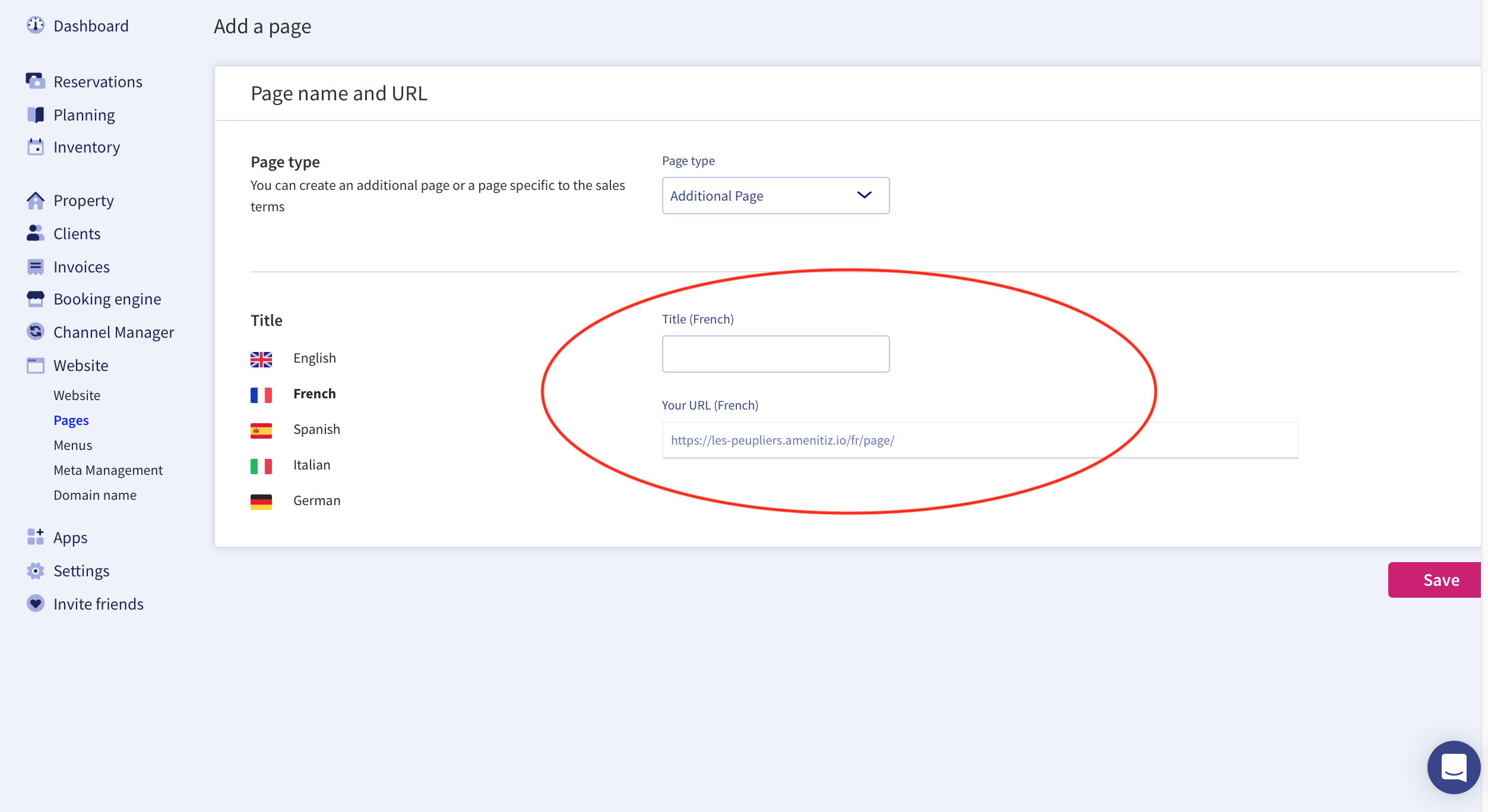 When you specify the page name in a language, our system automatically creates a first version of the page url. You can of course modify this url yourself.
Check that the characters indicated in the url are allowed (otherwise they will be deleted when saving)
---
---