How do I modify the percentage change of my prices sent to OTAs
In order to modify the percentage variation of your price sent to the OTAs, simply click on "Channel Manager" in thesidebar of your Amenitiz administrator space.
· You will then see the box "Specific price per OTA", click on "No, I want to apply the same prices to all OTAs"if you want to apply the same price variations for all OTAs.
· Two new headings will then appear below: price calculationand price variation. If you want to change the price automatically, select "Automatically, with a percentage increase". All you have to do is enter the new value you want.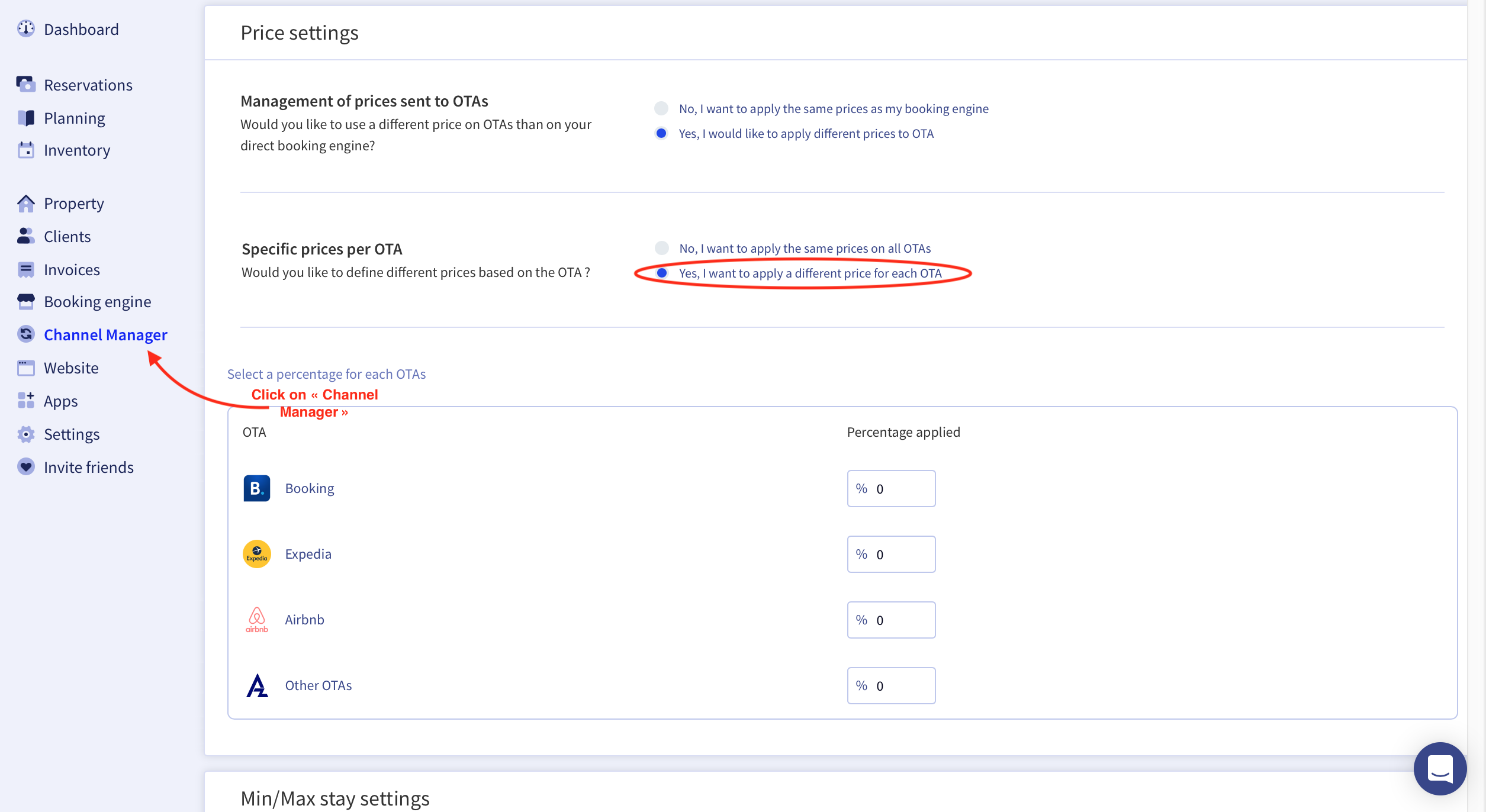 If you want to make this change manually, select "Manually, directly on the schedule".
If you want to differentiate prices according to OTAs, select "Yes, I want to apply a different price for each OTA"and then indicate the price you want to apply for each OTA.
Then click on the "Save"button at the bottom of the page.
All the prices of your planning will be recalculated!
---
---