How to set up a pricing system for children?
To create and manage a pricing system specific for children, simply click on > Booking Engine in the sidebar of your Amenitiz administrator area. A submenu will appear below, click on the > Pricing tab: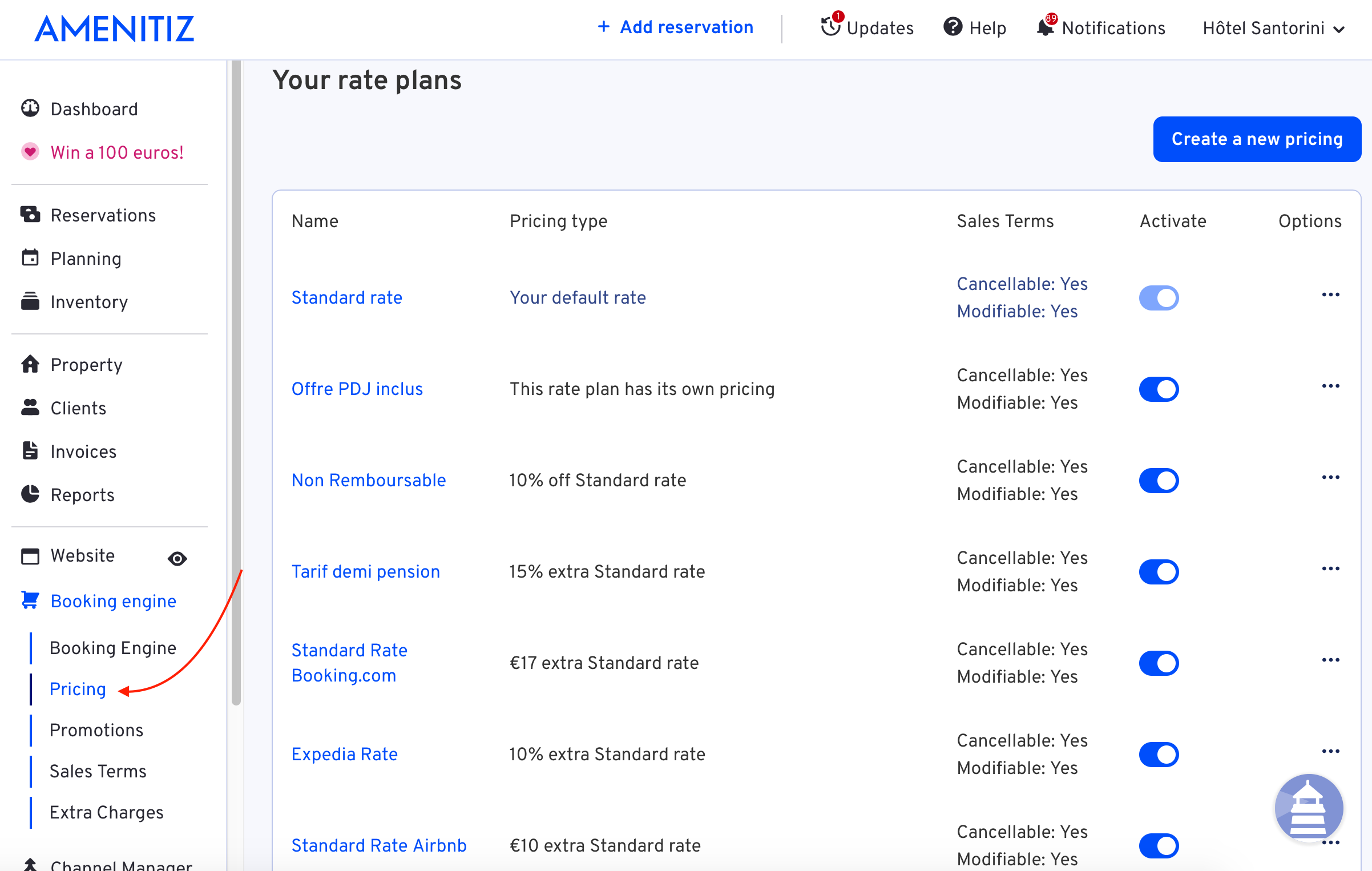 You will have here an overview of all the rate plans you have created. Click on the rate plan for which you wish to set up a pricing system for children, for example, your standard rate: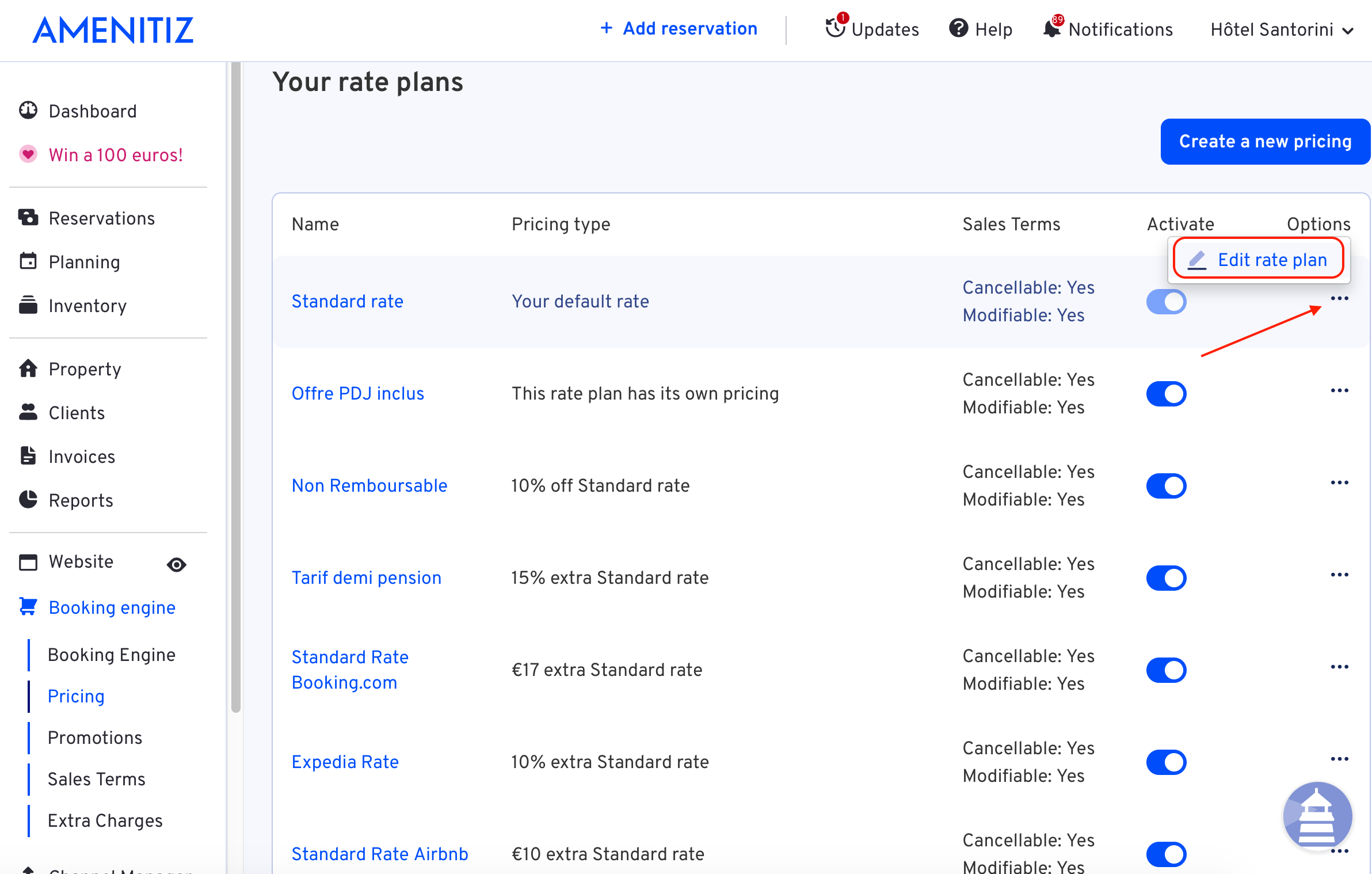 You will be redirected to the form page of your rate plan where you can find all the settings. Go to "Settings", you'll find the option to activate the price for children. If you click on "Yes" you will be able to set a specific price per child for each of your room type: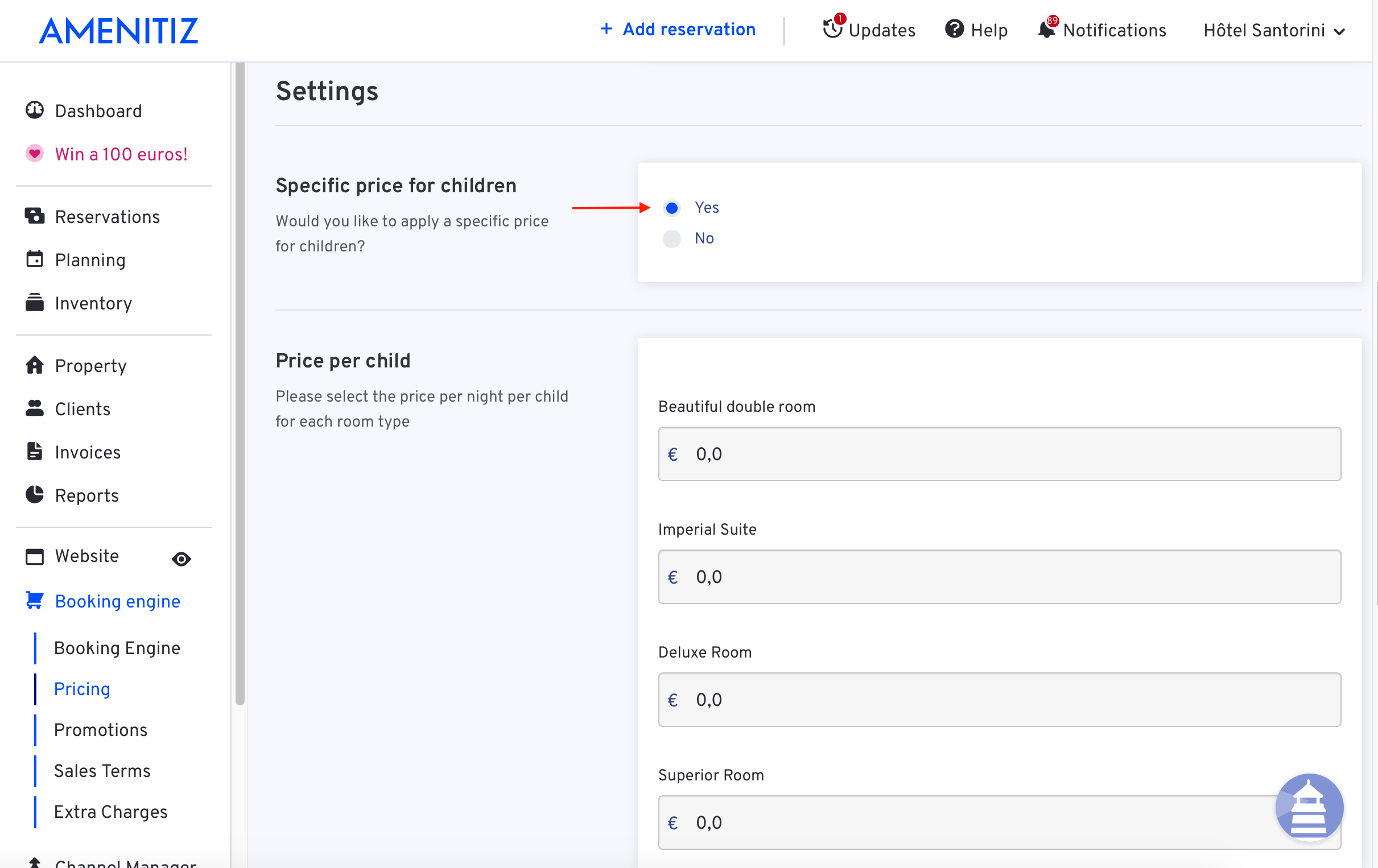 Do not forget to click on > Save to update the information.
This setting will only be available for your booking engine. If you want to set a specific price for children for OTAs, you must do it from your OTA extranet.
---
---