How to set specific restrictions for a rate plan?
To set specific restrictions, like a different minimum stay for example that would be different from your standard rate, you have to create an independent restriction plan. To do simply go to the Amenitiz administrator area and go to > Booking Engine in the sidebar and then to > Rates.
Here, you will find all of your rate plans, including those specific to OTAs. If you want to apply a specific minimum stay, for example, you then need to make sure that the restriction plan is created as "independent". To do so, click on > Edit rate plan and follow the next step: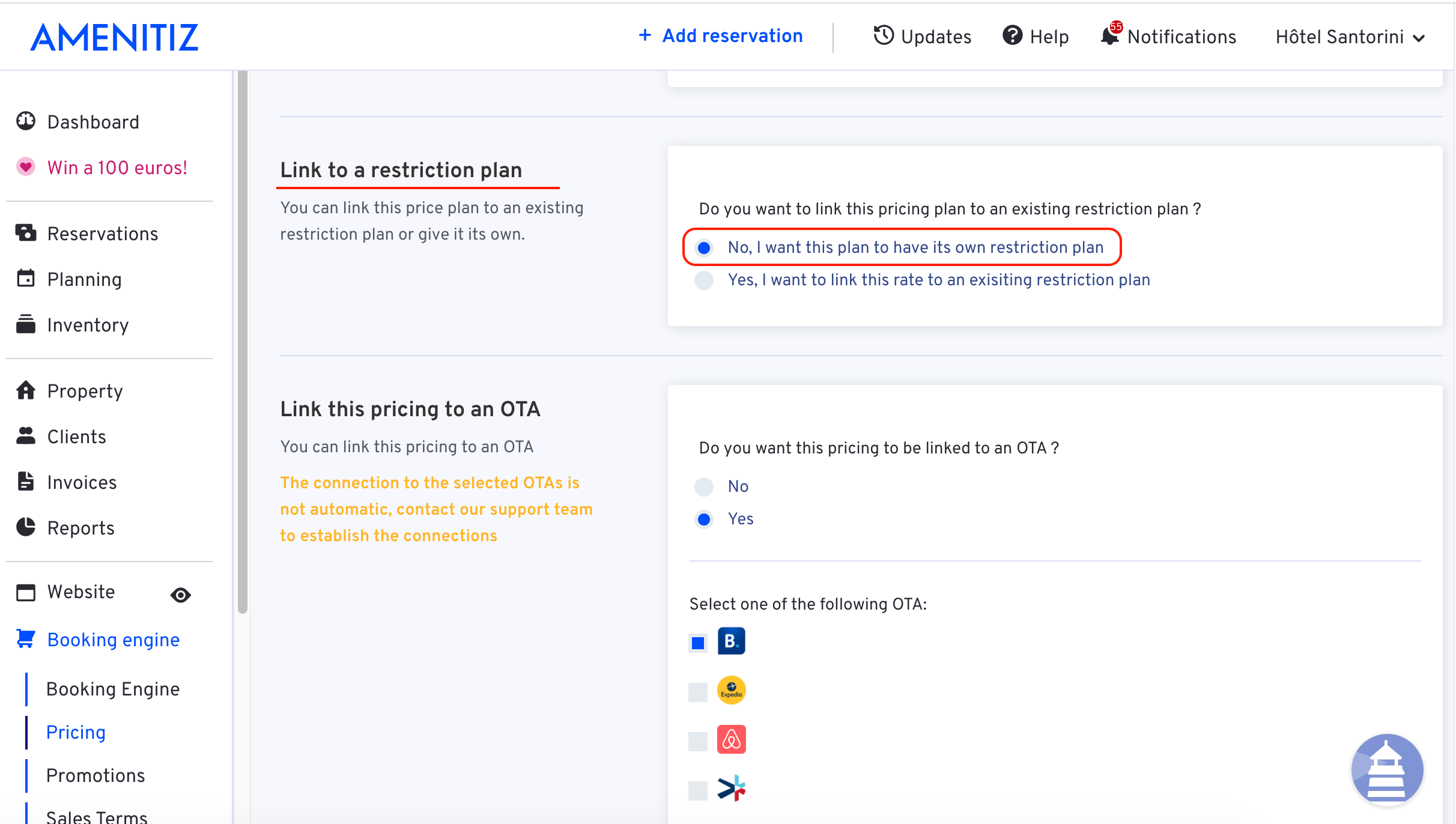 Please save this update at the bottom right of the page by clicking > Save.
Reminder: An independent rate plan is a plan that you will be able to manage directly from the Inventory and apply the desired changes to it. A derived plan, on the other hand, always depends on an independent plan. This plan cannot be modified: in order to apply a change to it, you will have to apply the change directly to the independent plan to which it is linked.
An independent plan may be linked to multiple plans which will be derived from itself. A derived plan cannot be linked to a plan that has already been derived, so it can only be linked to an independent plan.
You can now define the minimum stay independently of the other rates directly from your > Inventory. To do so, you must apply the change from the > Bulk update tab: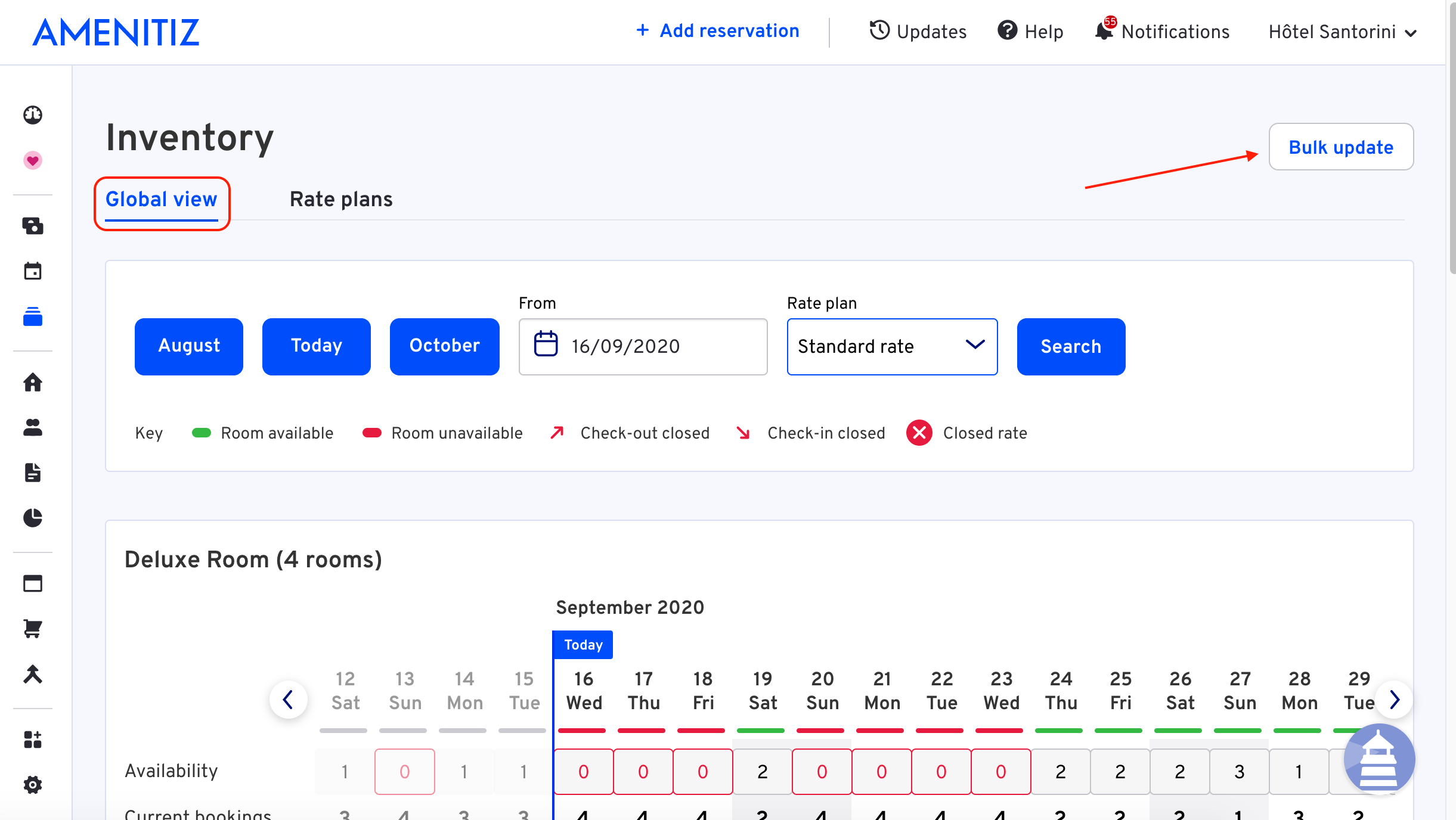 Now please select the rate you would like to change. Then, please select a period (for example, over the whole year). In "select an action" please put the action you want to apply. For example, if you want to set your minimum stay, take > Set min stay > Set to > the minimum number of nights you wish to apply: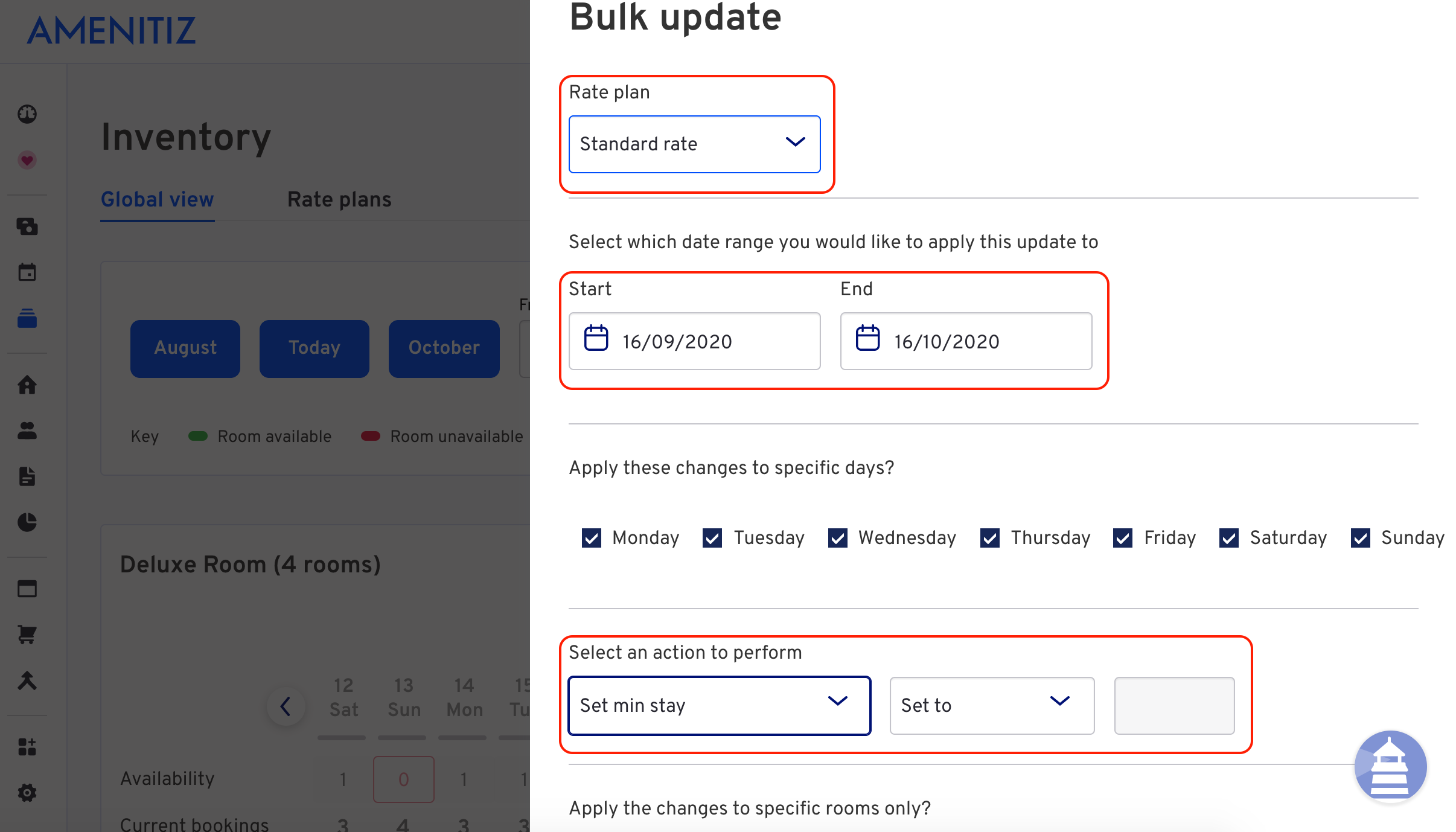 Before applying the change, do not forget to select the rooms for which you want to apply this action. This means that if you want to set a specific minimum stay per room, this is also possible. Simply apply the change to the desired room and tick it. Also, if you want to apply this change to specific days of the week.
Once the update is done, you can check if the change has been taken into account by looking at the details of your rooms on your Inventory, like this: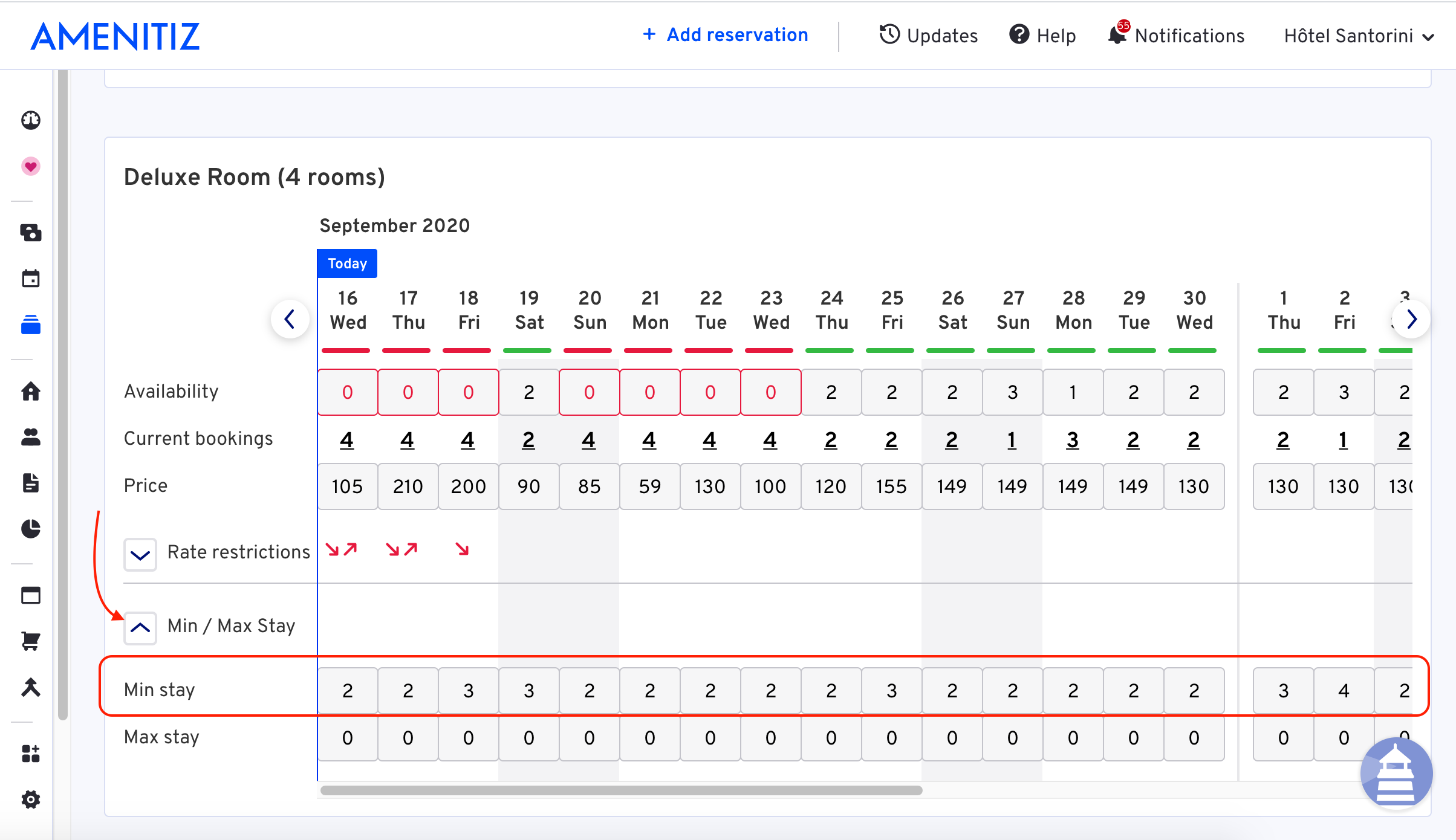 ---
---