How to make an extra mandatory ?
To access your extras and therefore being able to make it mandatory upon booking, go to > Booking Engine in the sidebar of your Amenitiz administrator area. A submenu will appear below, click on > Extra charges: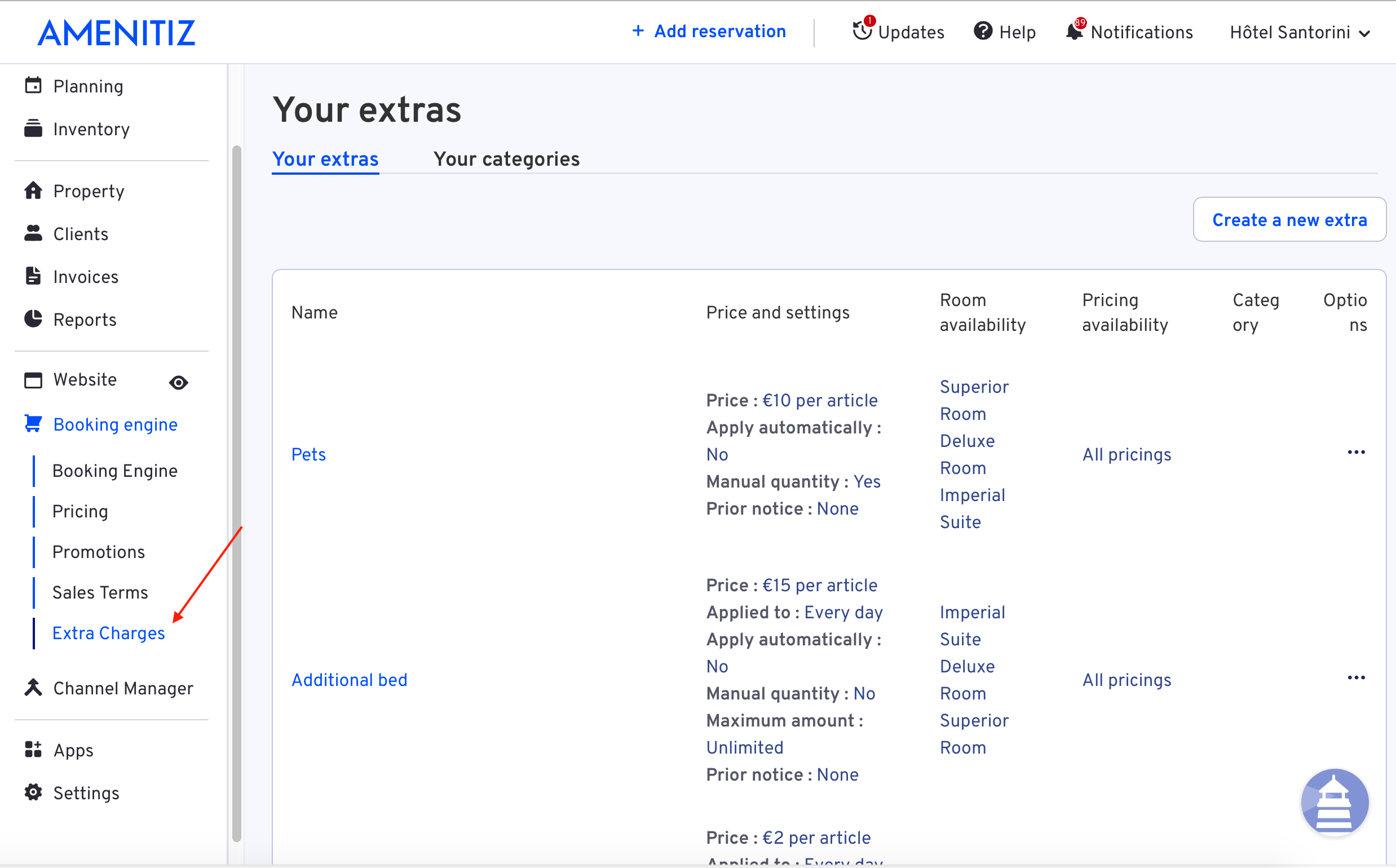 Here, you have an overview of all the extras you have created so far. Now, check on the list you have and click on the extra you wish to be mandatory in order to go to its form: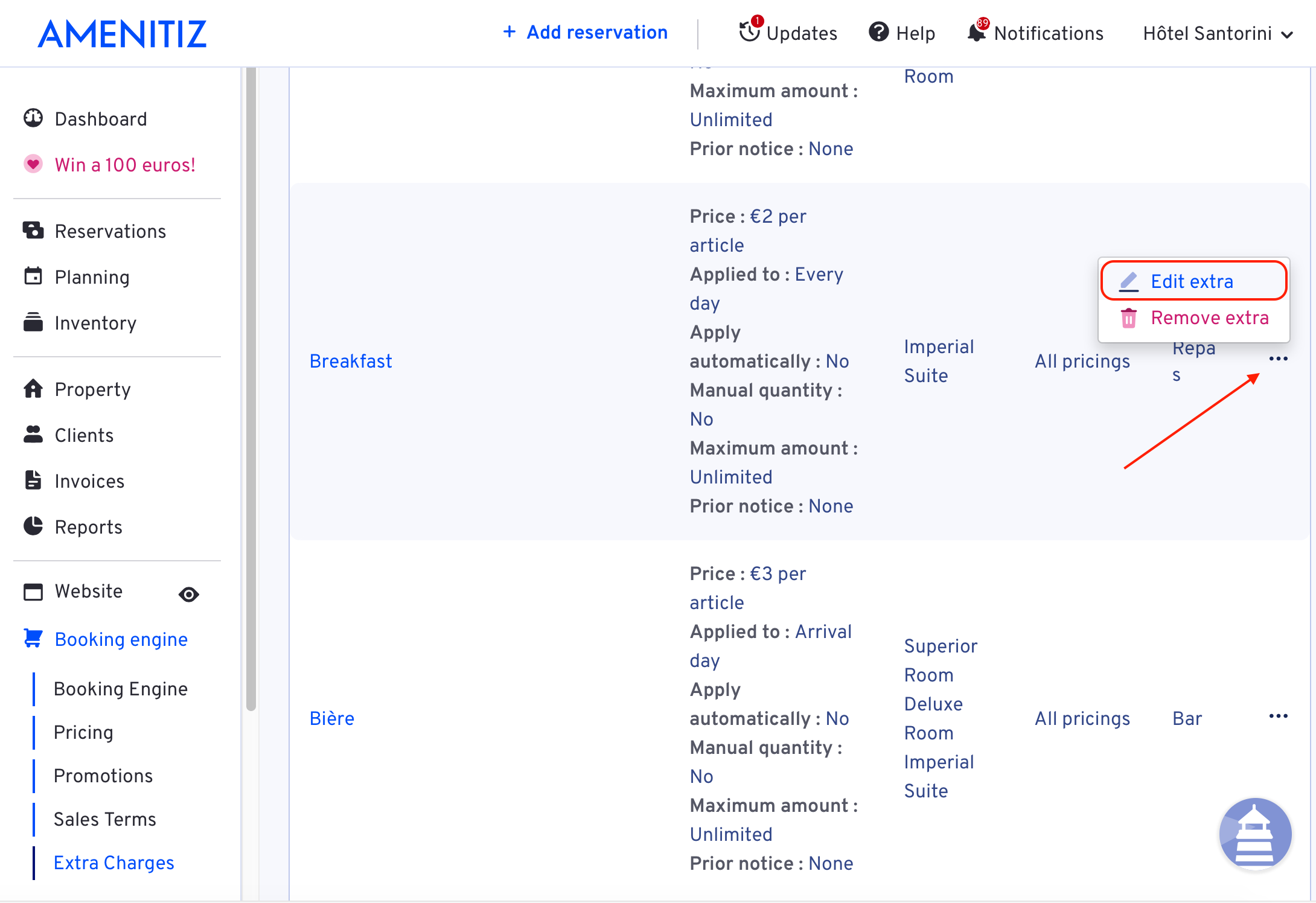 In the Settings section, you will be able to click on "Yes" to apply this extra automatically to all bookings: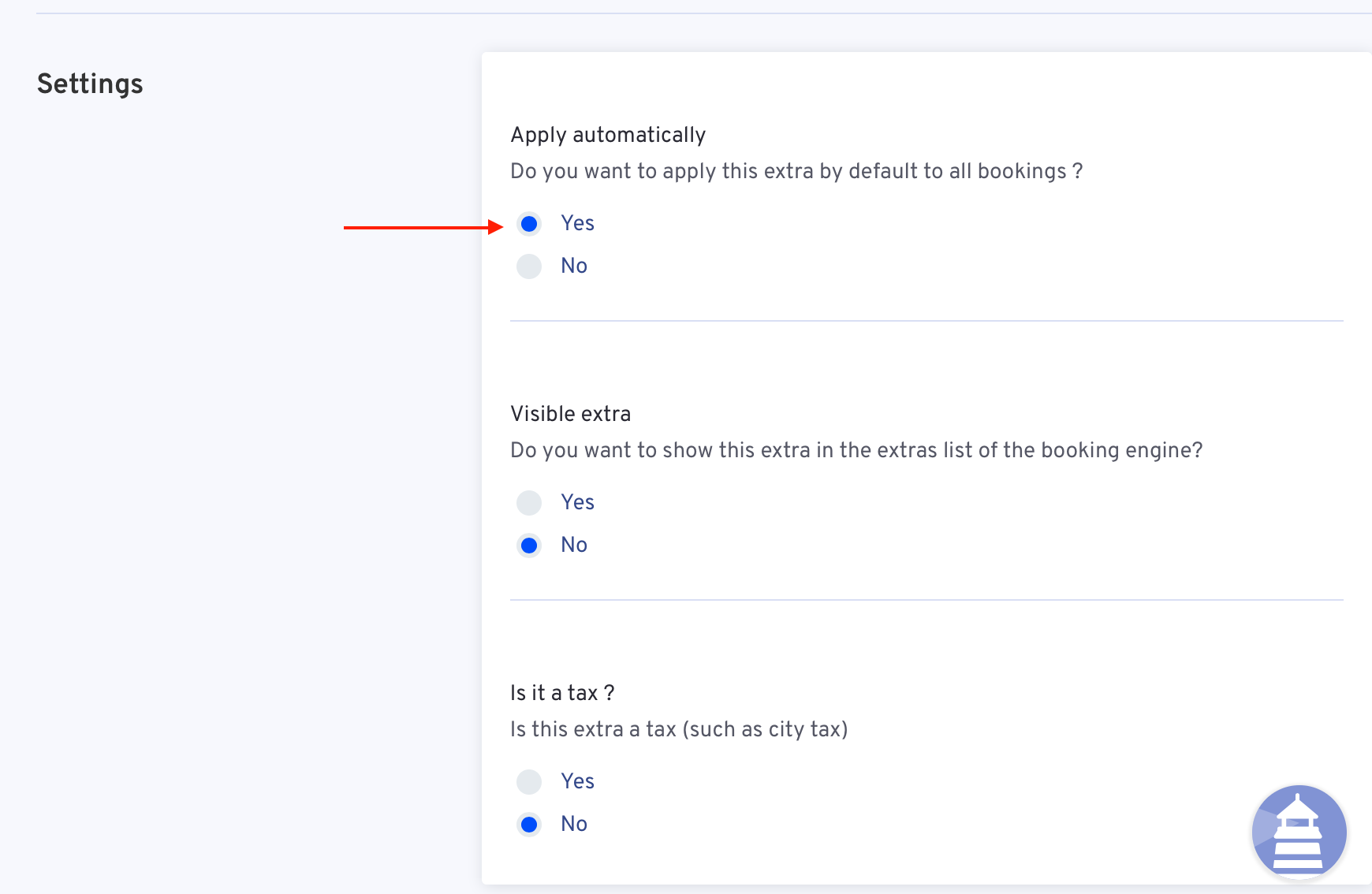 Do not forget to click on > Save a the bottom of the page to update the changes.
The extra will now be mandatory for the clients booking through your website!
---
---