How to create and manage my extra categories ?
To access your extra categories and therefore being able to add more, go to > Booking Engine in the sidebar of your Amenitiz administrator area. A submenu will appear below, click on > Extra charges and go to "Your categories" section: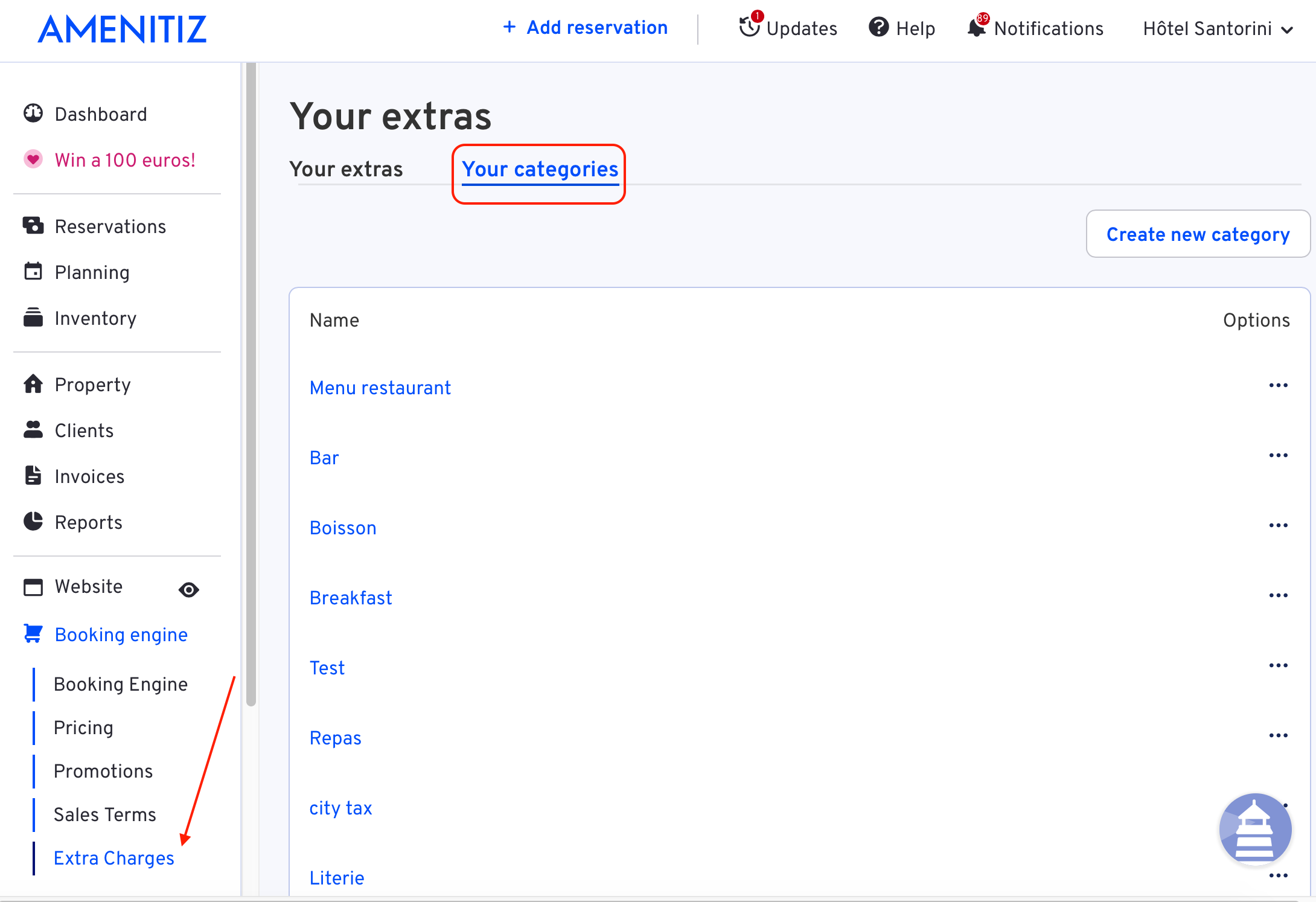 Now, you will be able to regroup your extras by customized categories. To create a category, go to > Create new category: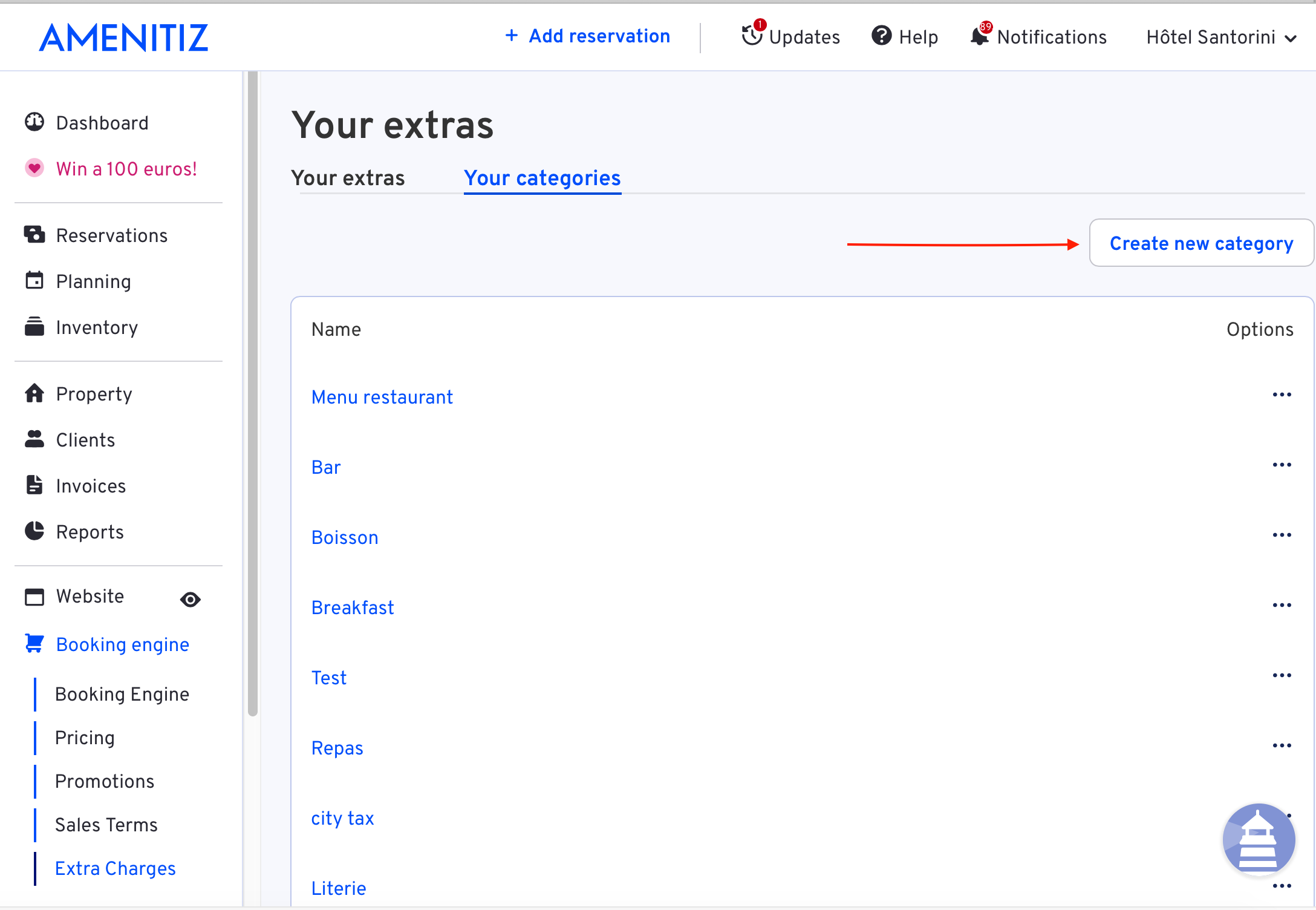 You will be able to choose a name and which extras you want to group into this category. Those can be changed at any time: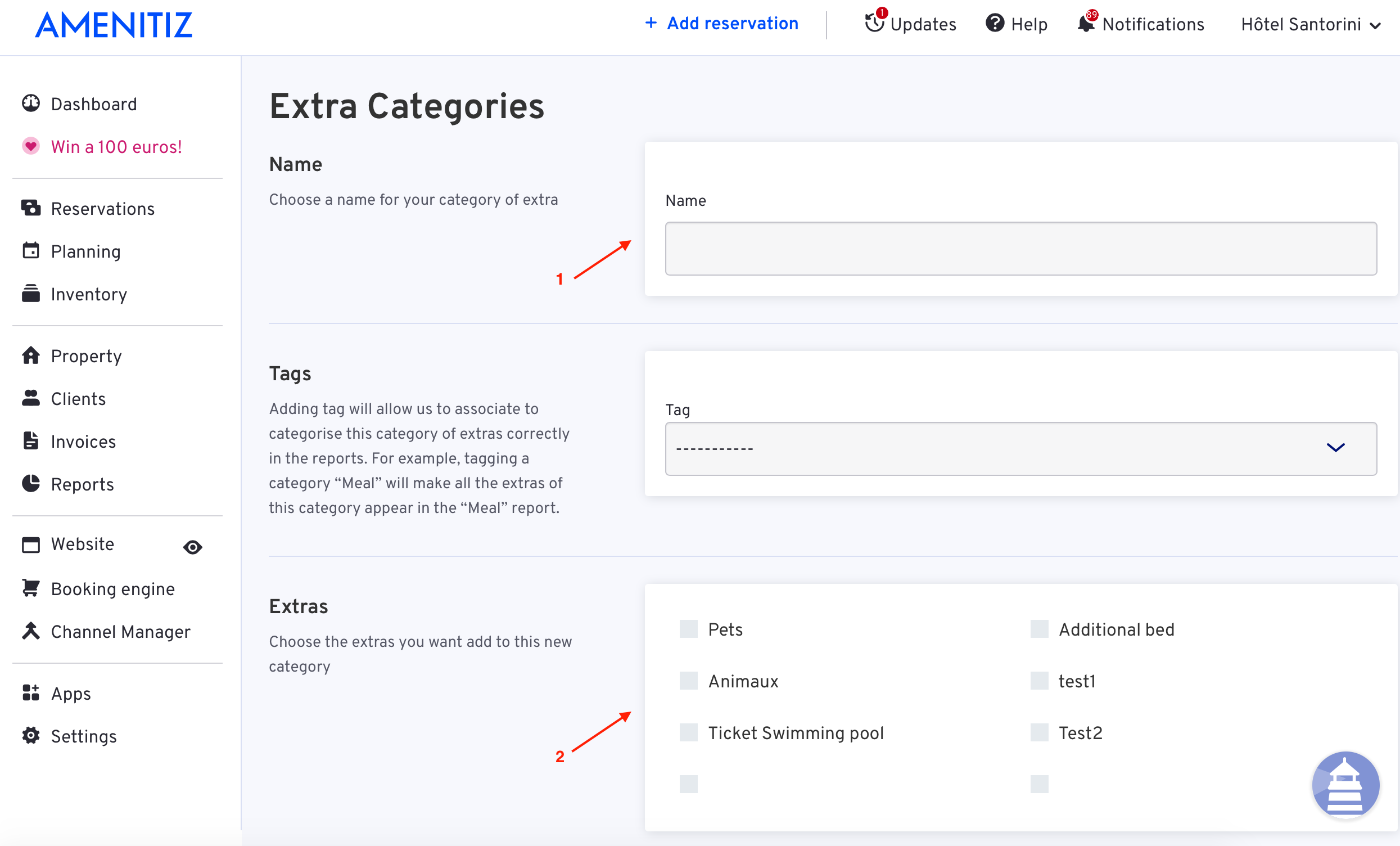 You can also associate this category with a tag. Adding this tag will allow you to associate this specific category of extras into reports:

Once you applied the changes, do not forget to click on > Save at the bottom of the page.
For now, you can only associate the tag "breakfast". This will make all the extras associated with this category to appear on the Meals report (that you can find on > Reports > Reports).
---
---