How to add extras?
To access the extras, simply click on "Reservation Engine" in the sidebar of your Amenitiz administrator area, a submenu will appear below and you can click on the "Extras" tab.
You will then have an overview of the extras you have created.
If you have not yet created any extras, then click on the "Start" button to create the first extra of your choice,
If you already have extras, click on the "Create a new Extra" button, located at the top right of your screen.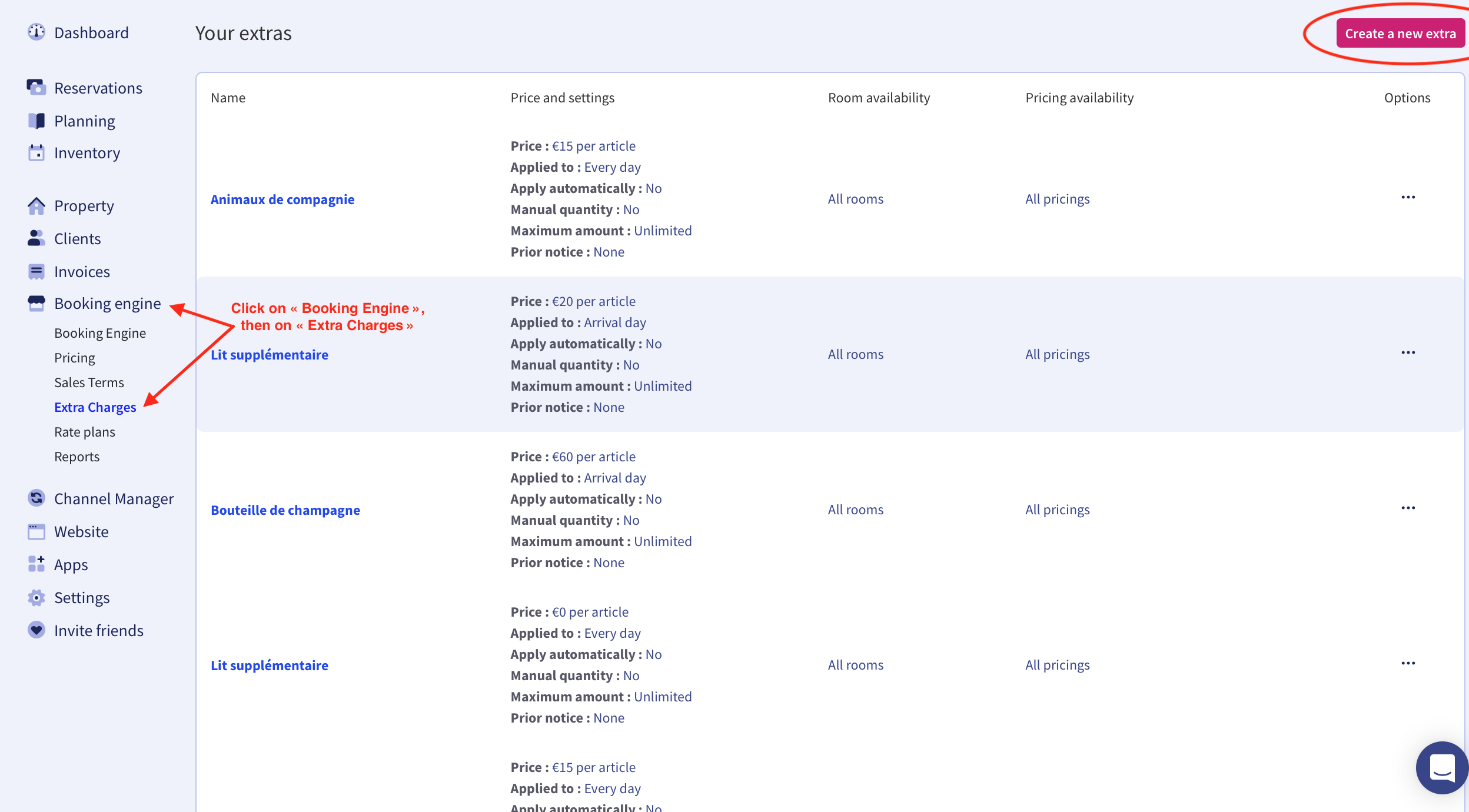 You will then arrive on the creation or modification form.
In the "Description" field, enter the name and general description of the extra.

In the "Pricing" area you can indicate how the extra structured around 2 main axes is calculated:
Fixed amount / Percentage,
Per item / per person.

In the "Settings" area, you will be able to:

"Apply automatically": by selecting "Yes", the extra will be mandatory for customers,
"Manual quantity": your customers will be able to select the desired quantity themselves,
"Visibility of the extra": by selecting "No", the extra will not be visible in your booking engine (you can always use it in your administrator area).

In the "Availability" area, you can:

Limit access to this extra for some rooms via "Room availability",
Limit access to this extra for certain pricing via "Price Availability",
Apply this extra on a certain day or to all days via "Applied to",
Exclude some days of the week via "Except",
Apply a notice on the selection of an extra via "Notice",
Restrict the choice of an extra to a period of the year via "Restrict according to booking dates".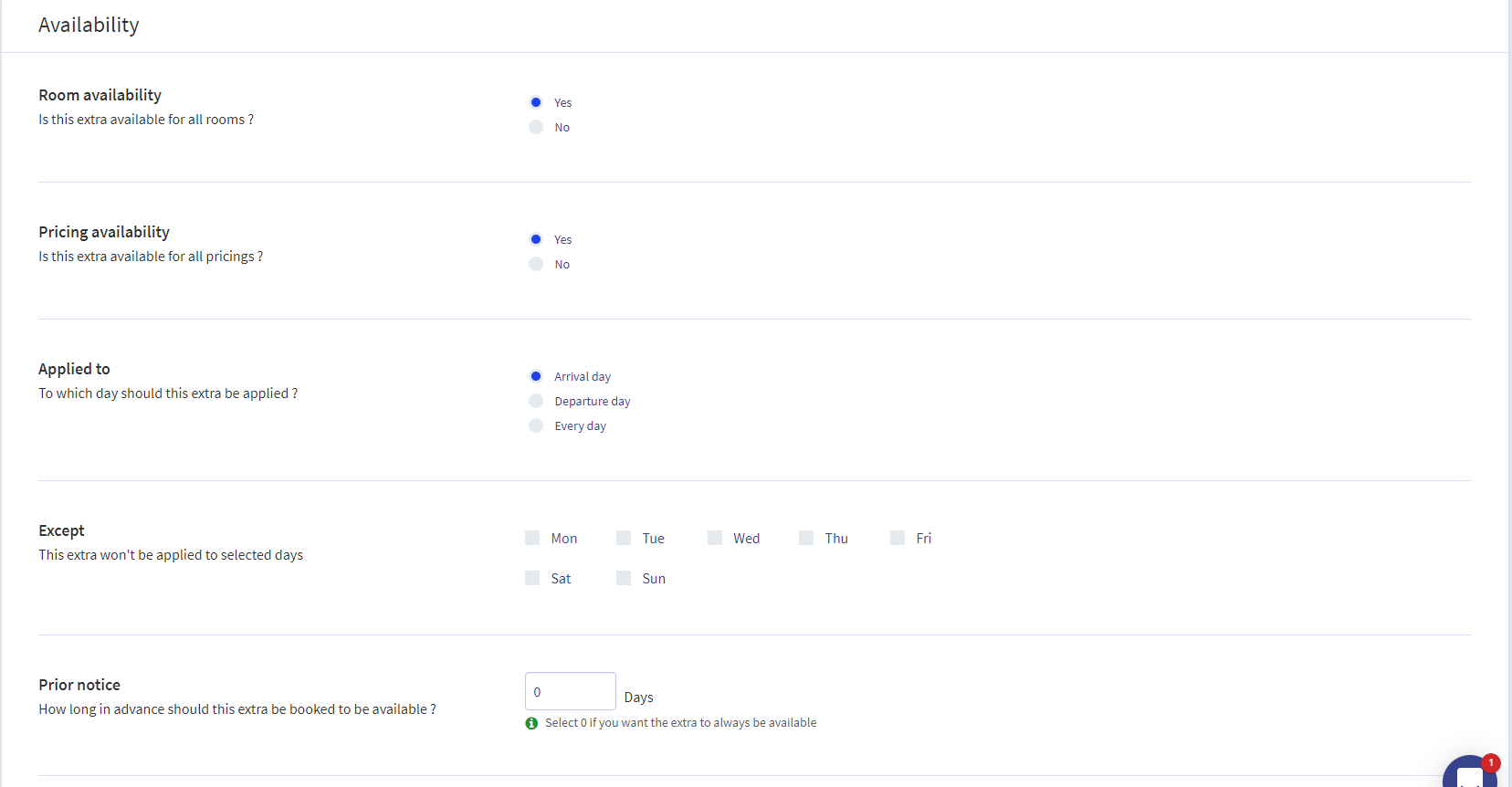 In the "VAT rate" field, you can indicate the specific rate for this extra:

All you have to do is save!
The VAT rate will be used if you have subscribed to the "Invoicing" feature, if you are interested, do not hesitate to contact us!
---
---