How to add extras?
To access your extras and therefore being able to add more, go to > Booking Engine in the sidebar of your Amenitiz administrator area. A submenu will appear below, click on > Extra charges: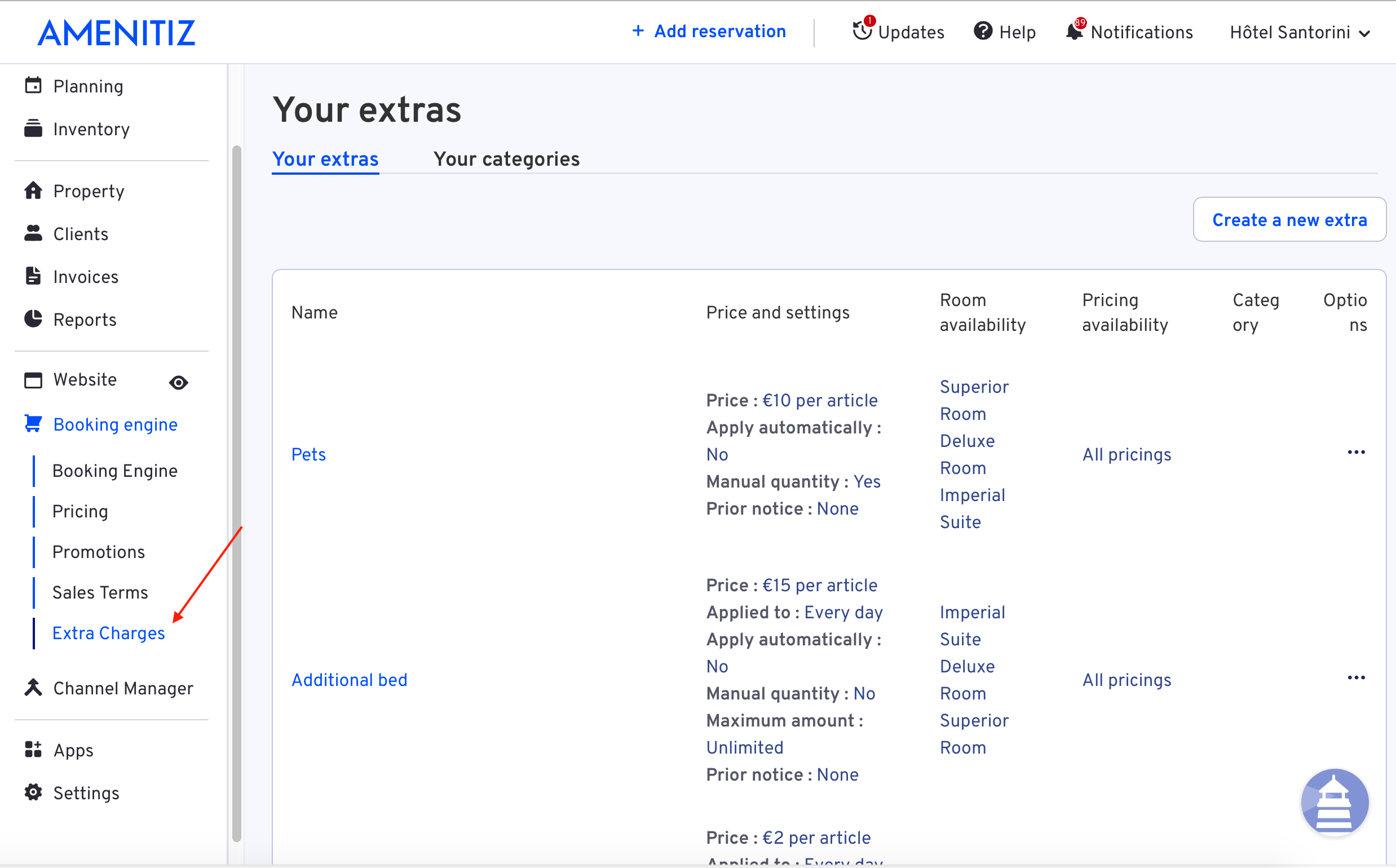 Here, you have an overview of all the extras you have created so far.
If you have not yet created any extras, click on > Start to create your first extra. If you already have extras simply want to add new ones, click on > Create a new extra: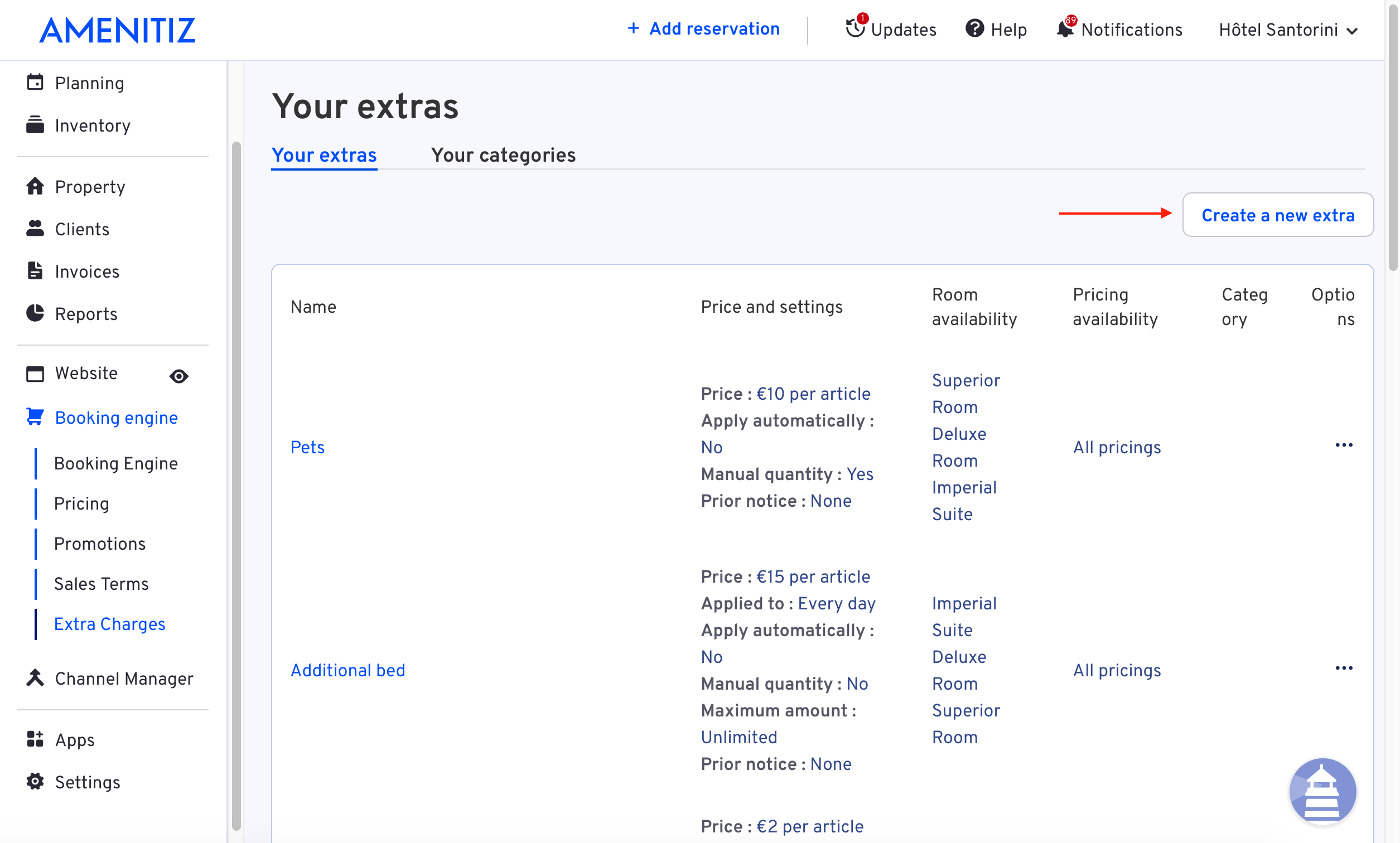 You will now arrive on the extra form that you have to fill in.
Name and description: enter the name and general description of the extra.

Category: If you have created categories, here you have the possibility to link your extra to a specific category.

Price calculation: you can indicate how the extra will be structured.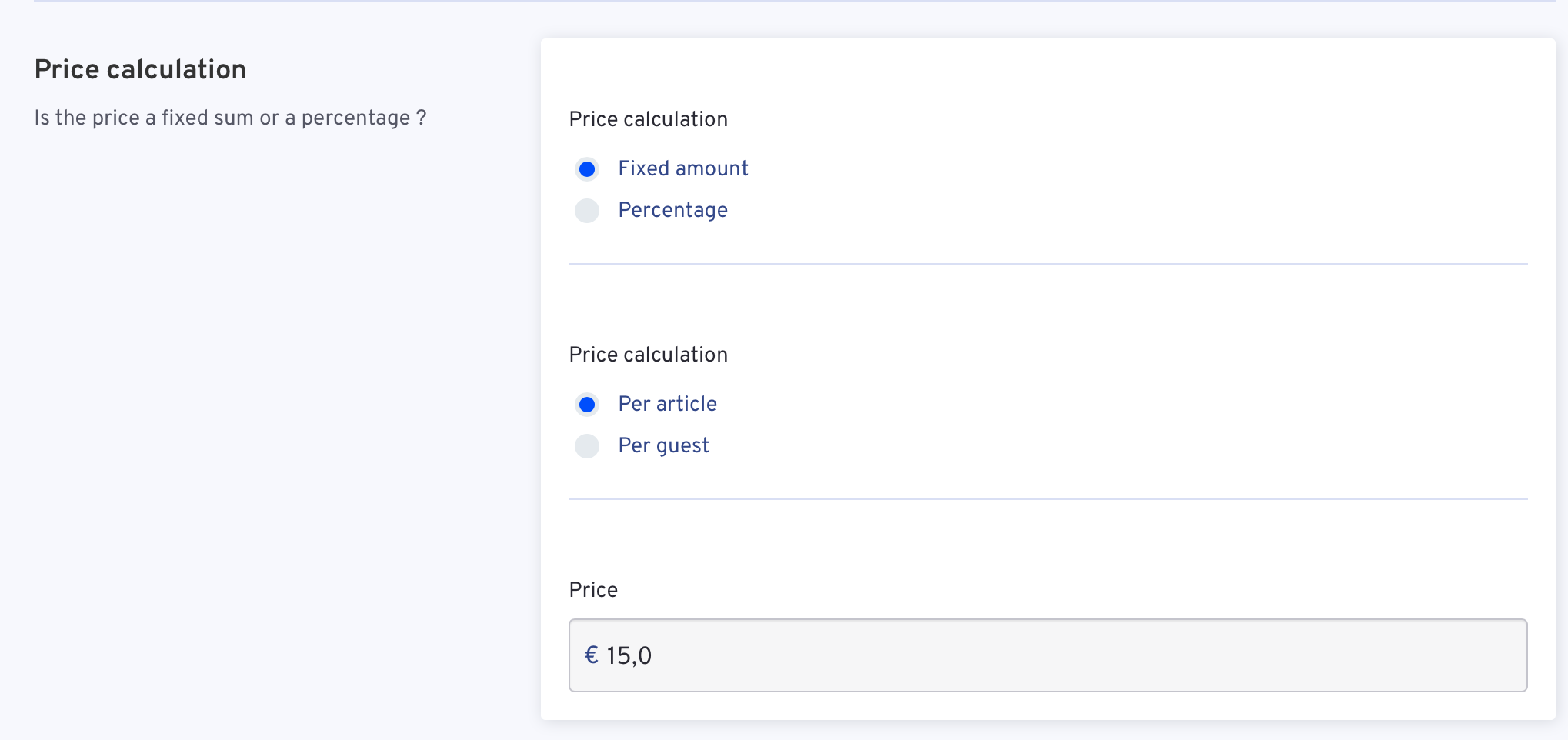 Settings: here you will be able to

Apply automatically: by selecting "Yes", the extra will be mandatory for customers.
Manual quantity: your customers will be able to select the desired quantity themselves.
Maximum amount: you can fix a maximum amount per extra, per stay.
Visible extra: by selecting "No", the extra will not be visible in your booking engine. You can always use it in your administrator area.
Is it a tax: Indicate here if this extra is a tax or not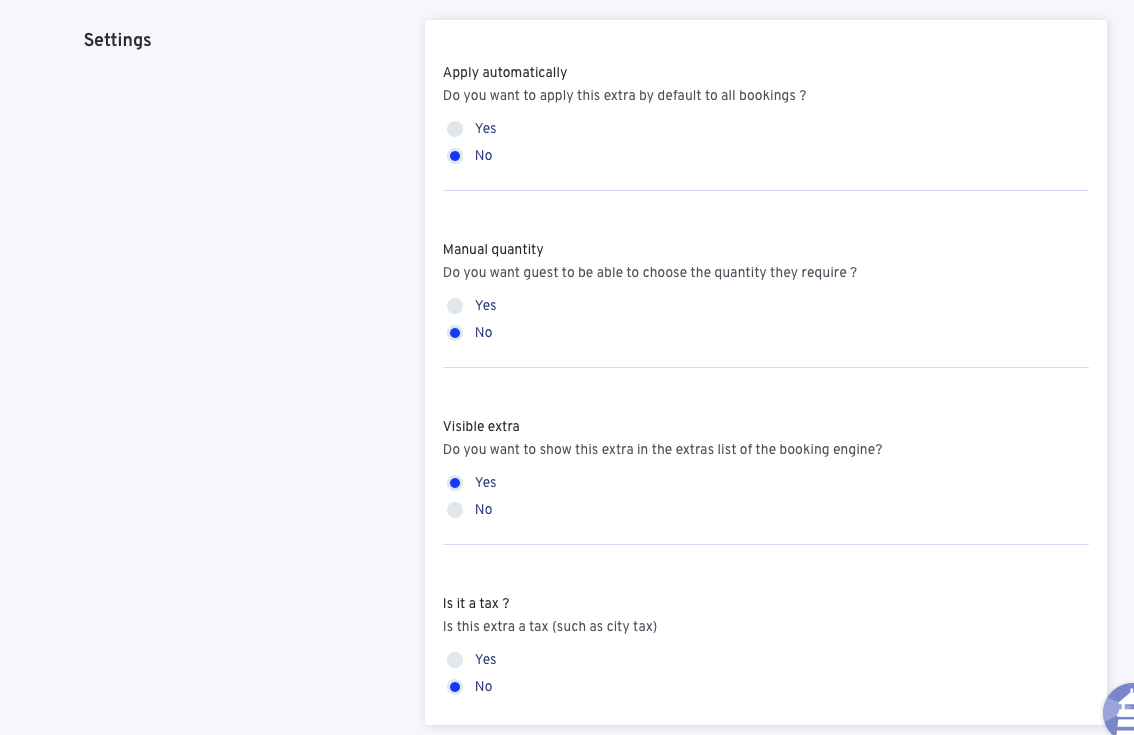 Availability: here you will be able to
Limit the access to this extra according to the room and/or the rate plan,
Limit the access according to a specific day of the week,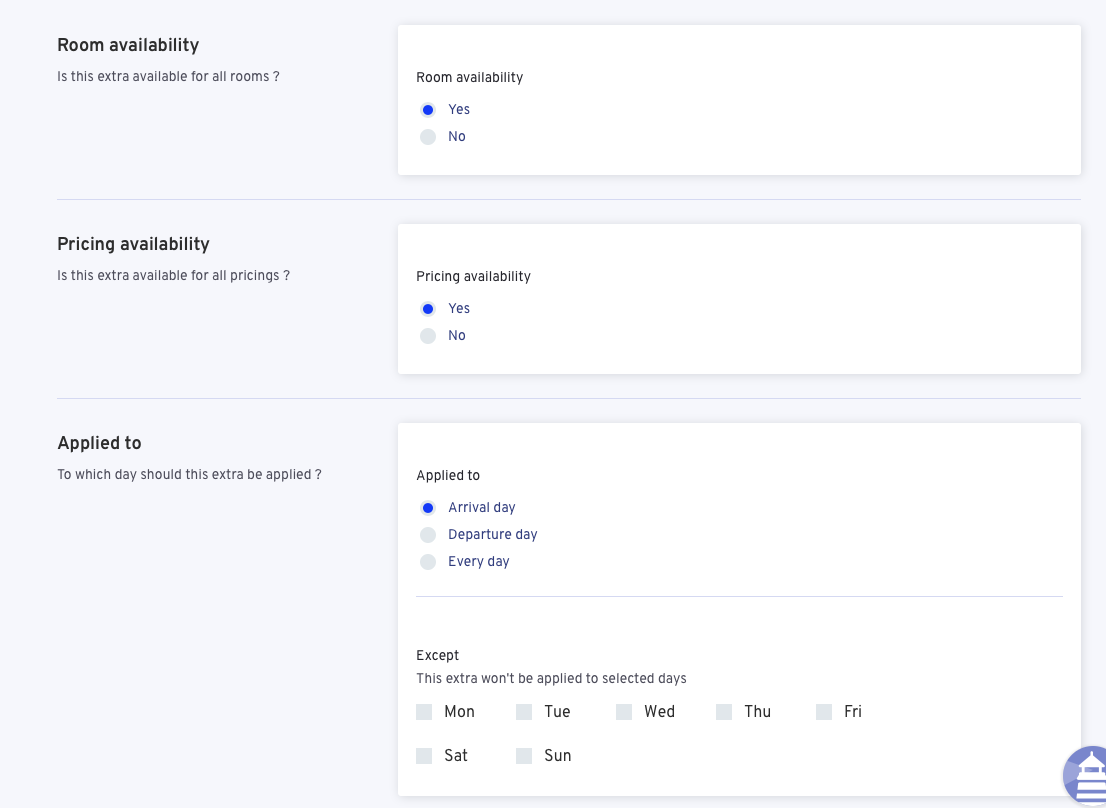 Prior notice: if you want this extra to be booked in advance in order for it to be available:

Restrict by date of stay: restrict this extra to a specific date/period of the year:

VAT rate: you can indicate the specific vat rate you want to apply for this extra:

Click on > Save to update all your settings for this extra!
The VAT rate will be used if you have subscribed to the "Invoicing" tool. If you don't have access to the > Invoices section and you are interested, contact us to activate it!
---
---