How do I link my rooms to a gîte?
In order to link your rooms to a cottage, simply click on "Reservation engine" in the side bar of your Amenitiz administrator area, a submenu will appear below and you can click on the "Reservation engine" tab.
Here are the steps to follow in order to make this change:
Select the "Options" sub-tab,
You will then have access to the option "Authorize the link between rooms and cottages".
By default this option is disabled. All you have to do is click on "Yes" and save in order to be able to link rooms to your cottage.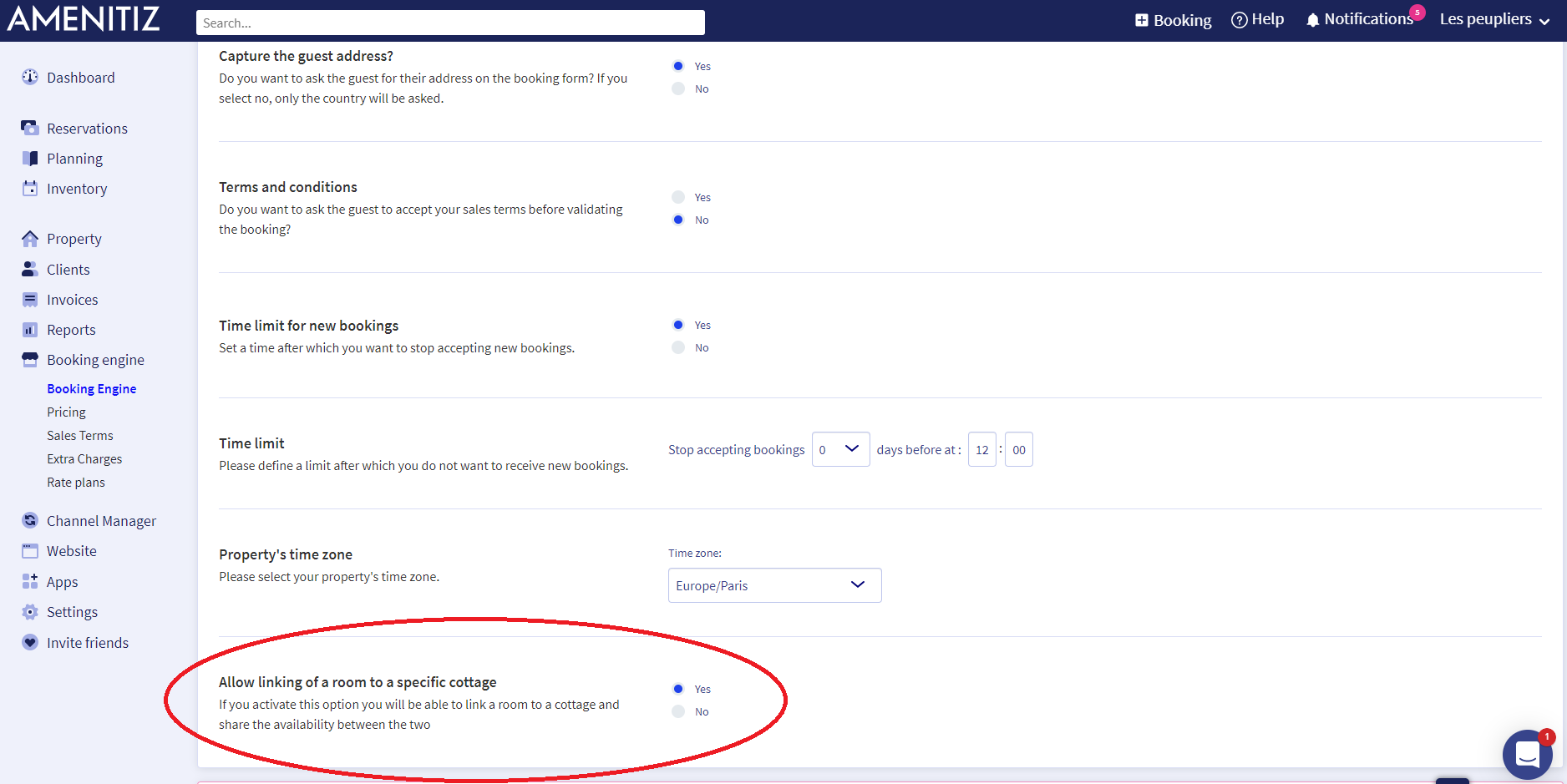 After saving, click on "The Property" in the sidebar, then on the "Rooms" tab.
You will then be able to modify each of the rooms by clicking on the logo of the three small dots located in the box of each room and click on "Modify room". You will then arrive on the modification form. Go down to the box "Link to a gîte" and select the gîte containing this room. You can then save.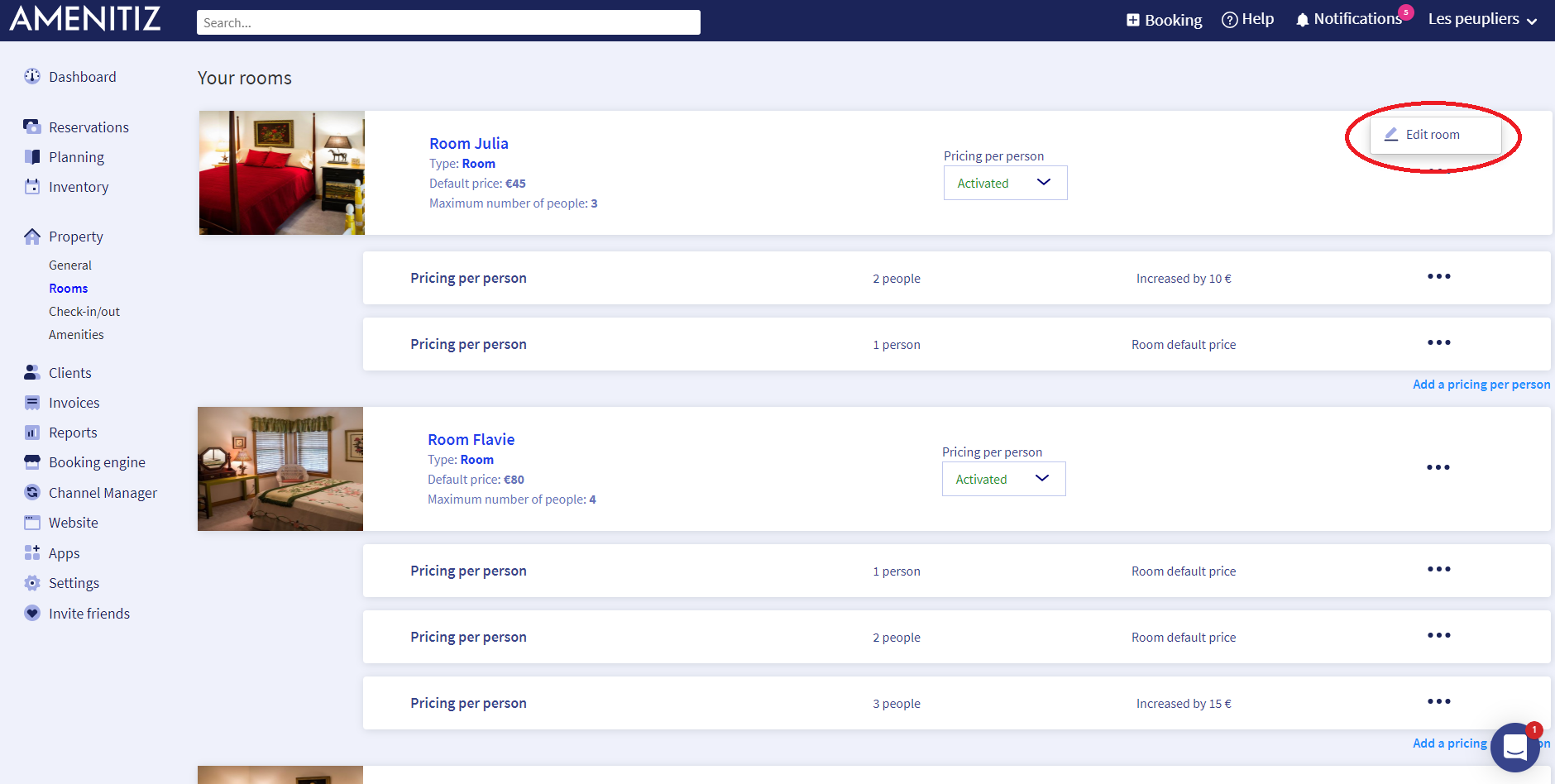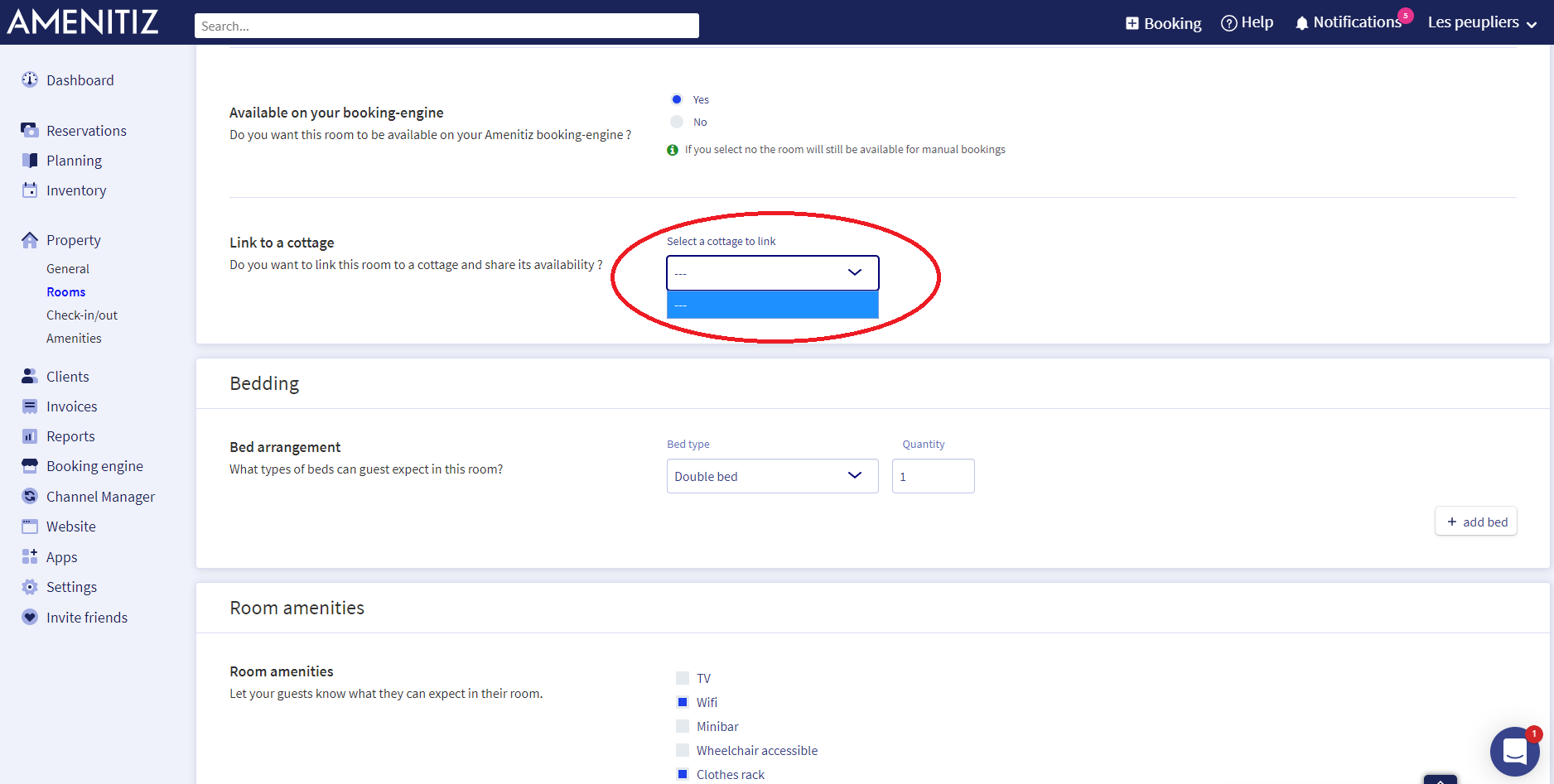 Perform the same action for each of the rooms contained in the cottage!
---
---