How do I change the main colour of my booking engine?
In order to change the cover image of your booking engine, simply click on > Booking Engine in the sidebar of your Amenitiz administrator area. A submenu will appear below, click on > Settings and remain on "Design" section: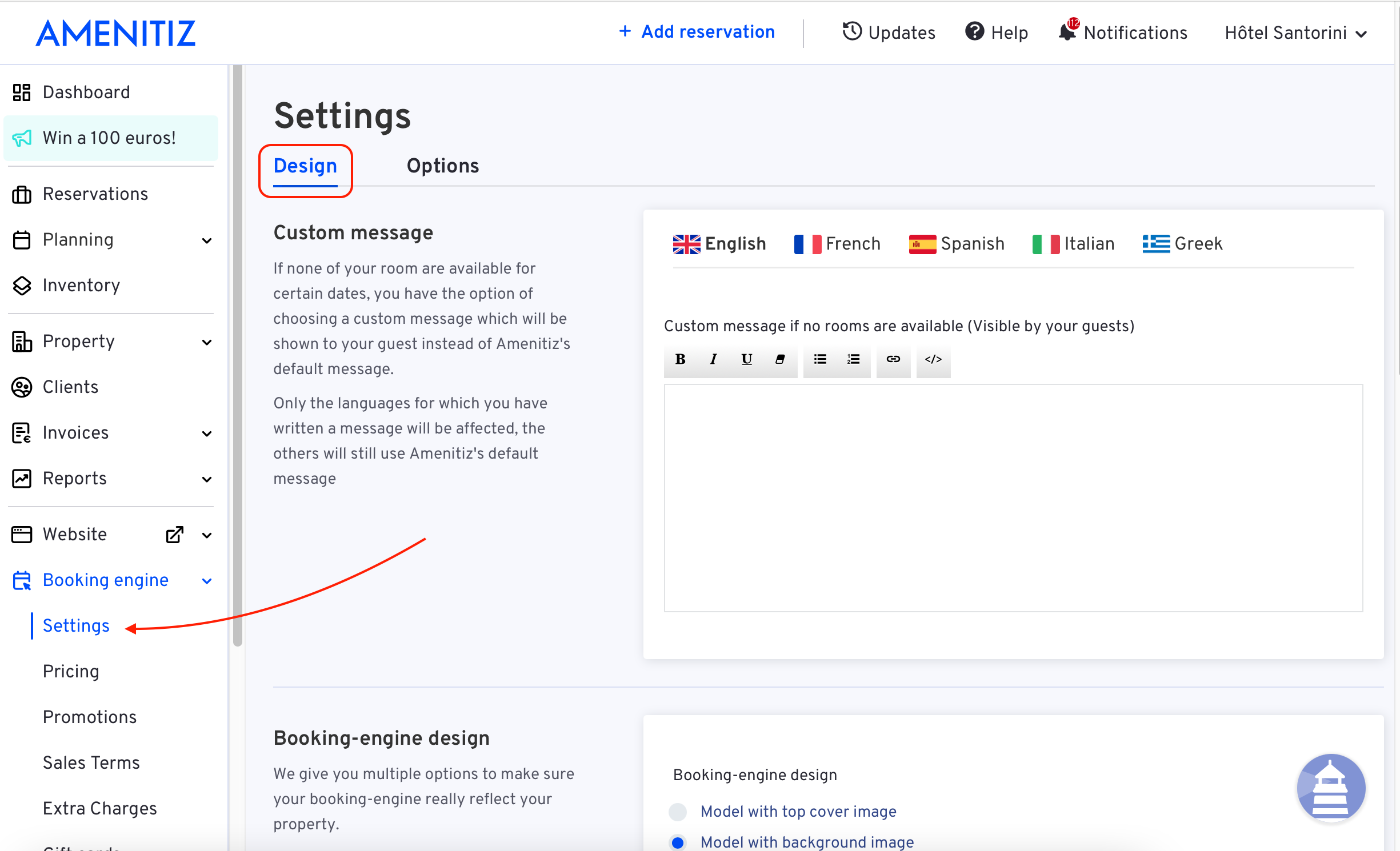 In the "Booking Engine Design" section, you will have the possibility to change the main colour of your booking engine by choosing the one that suits you best. You have two possibilities:
Click on the colour to select the one you want from the colour palette;
Enter the colour code corresponding to the colour of your choice.

What is a colour code?
Each colour has its own code preceded by a #. For example, if you want to get the white colour, the code is #ffffffff. You will find in
this link
more information about colour codes, different colour choices and the code to which they correspond.
---
---