How do I change my booking engine? (Options part)
To change your booking engine design, simply click on > Booking Engine in the sidebar of your Amenitiz administrator area. A submenu will appear below, click on the > Settings tab and go to the "Options" section: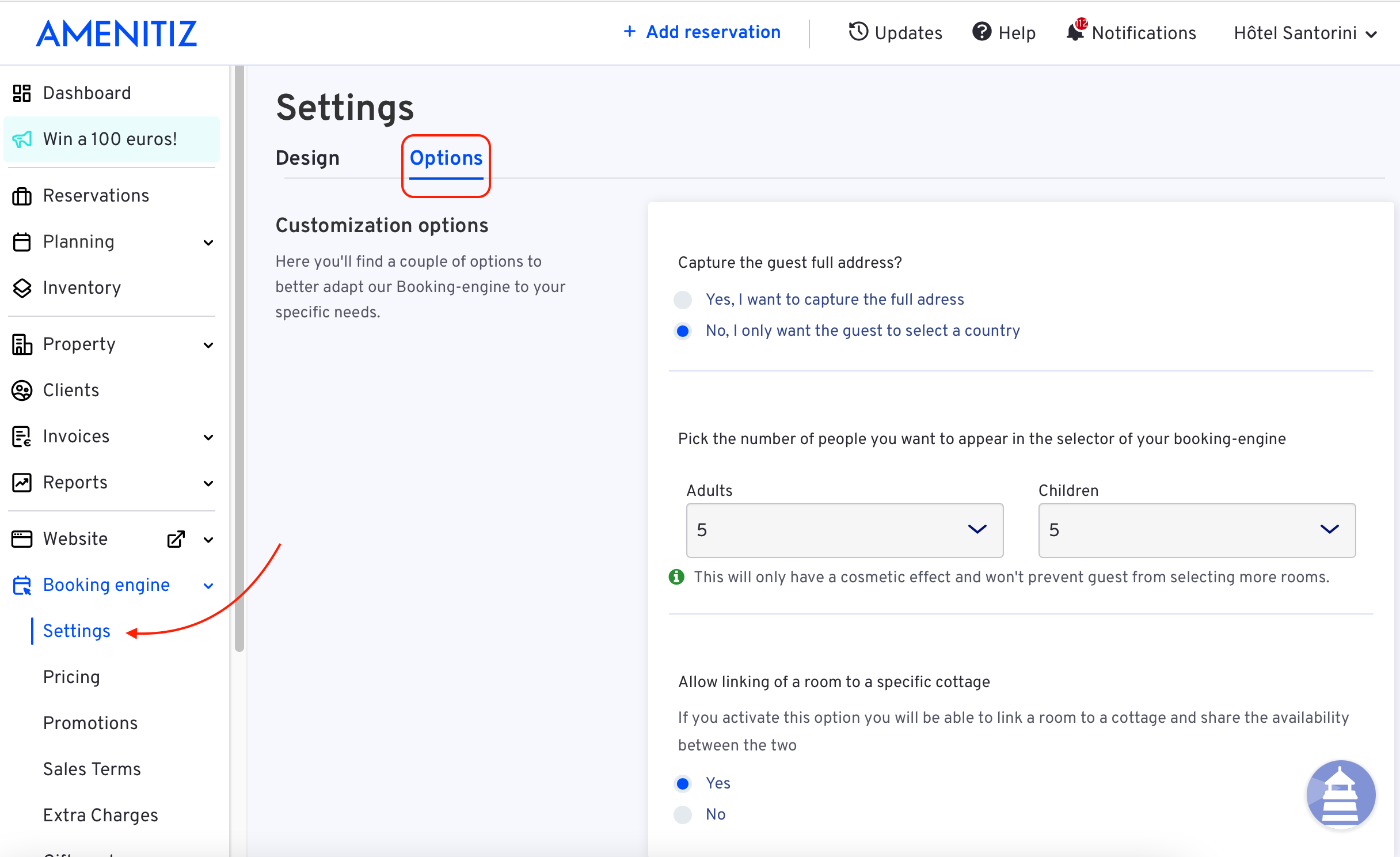 Customization options: You will here be able to define if you want to capture the full address of the client or not and choose the number of people of your booking-engine selector.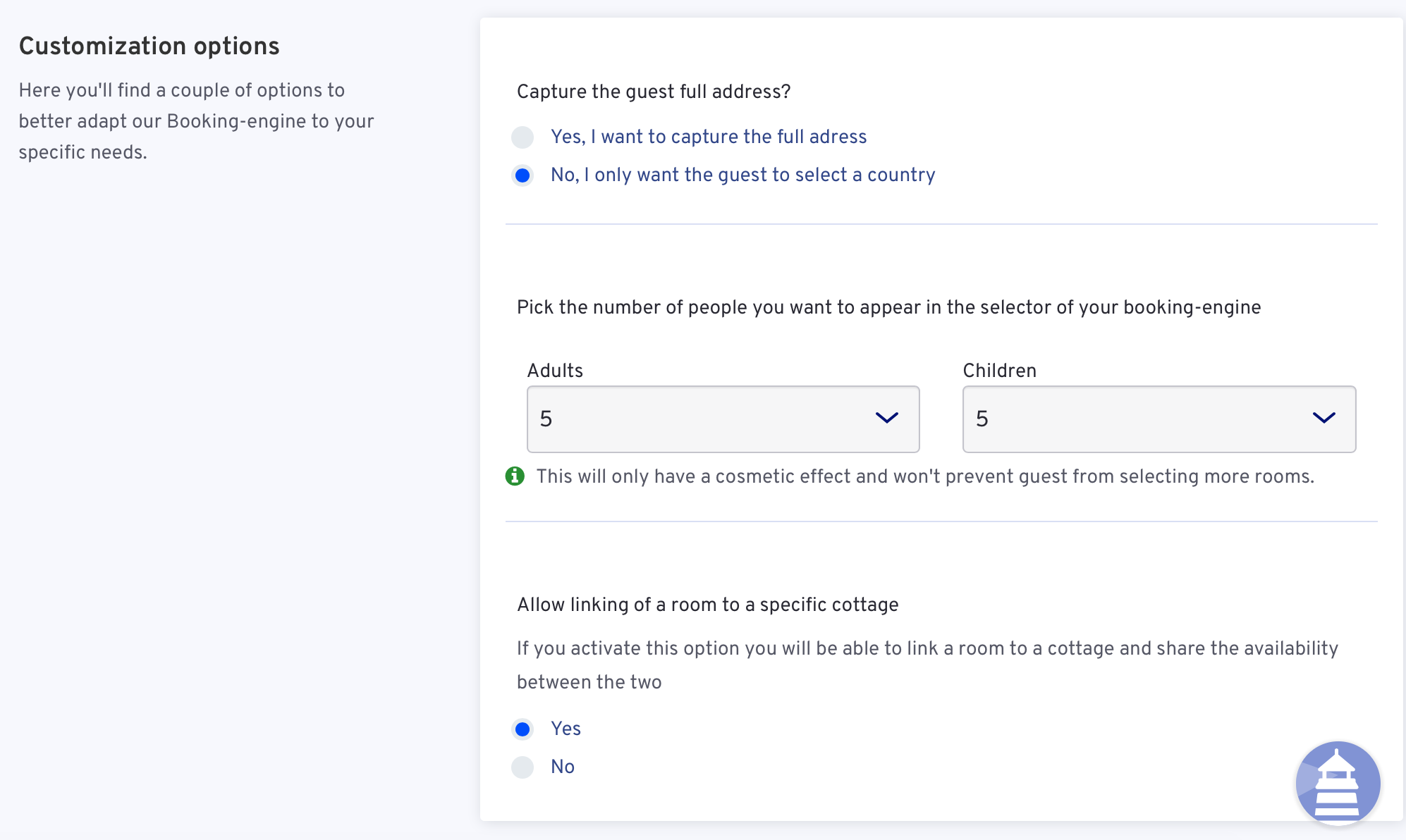 If you have a cottage on your property, you will here be able to activate the possibility to link rooms to a cottage.
Limit new bookings: If you wish to, you will be able to prevent new bookings past a certain date/time. You can also customize a message for this purpose that will be visible on your website.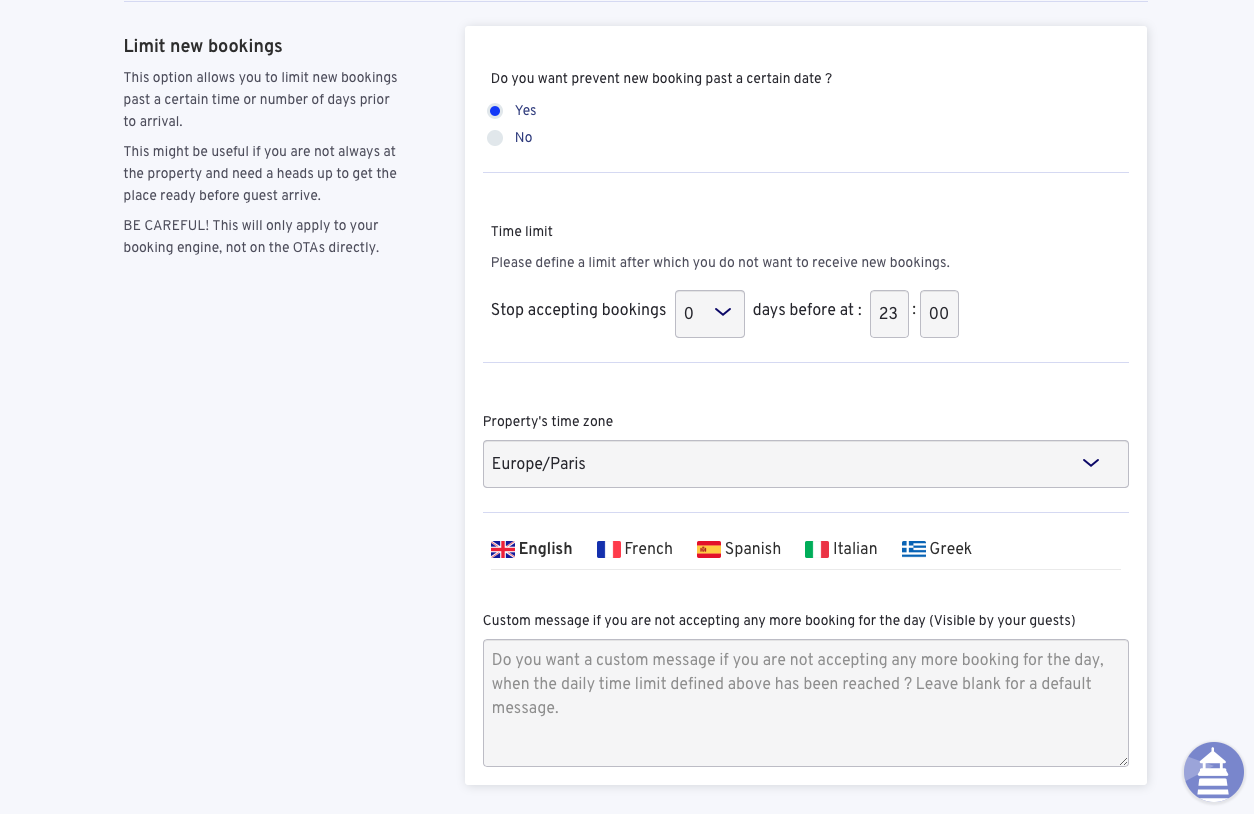 Danger zone: To avoid any potential overbooking, we limit the number of possible bookings to the maximum number of units available. However, you can here allow overbooking if you select the option "No":

Do not forget to click on > Save to update the changes.
---
---