How do I access my rate plans?
To access all of your rate plans, simply go to > Booking Engine in the sidebar of your Amenitiz admin area.
A sub-menu will appear below and you can click on the tab > Pricing: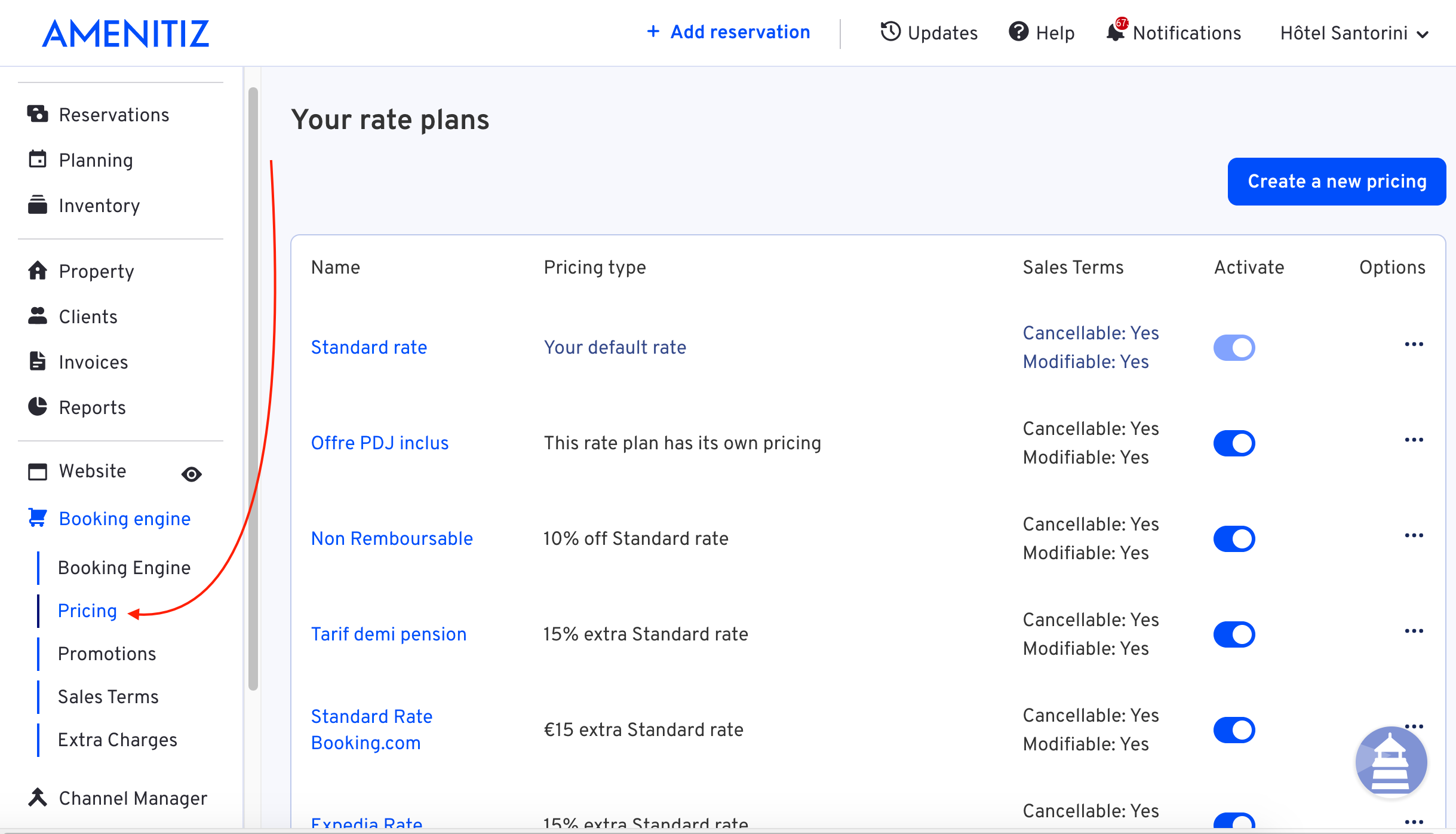 Here you have access to all your rate plans.
You also have the possibility to activate/deactivate them and by clicking in "Options" the option to delete them or modify them if you wish. Do not hesitate to read the article
How to create and manage a rate plan?
for more details.
---
---