How do I access my pricing?
In order to access all your rates, simply click on "Reservation Engine" in the side bar of your Amenitiz administrator area, a Sub-menu will then appear below and you can click on the "Rates" tab.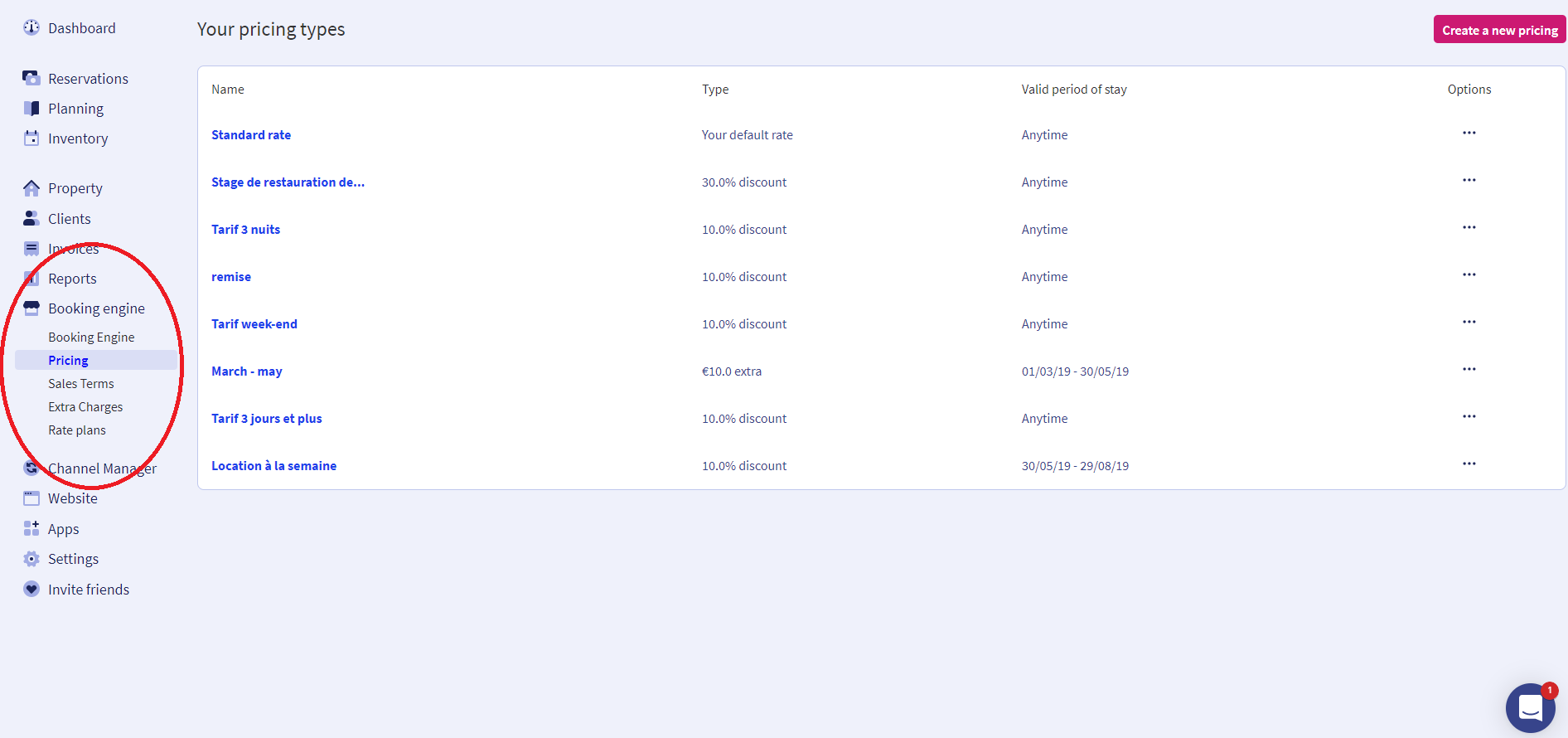 You will then have access to the standard rate and all the special offers you have created.
---
---