How to create a different city tax per accommodation?
To create and manage your city taxes per accommodation, simply click on > Settings in the sidebar of your Amenitiz administrator area. Then, click on the > Taxes tab:
Now, you'll have an overview of all your city tax settings. You find a "city tax per room" section where you are able to specify if you want to apply a specific city to each room or not:

If you click "Yes" and > Save. You'll find a specific section for each of your accommodations in order to specify your tax: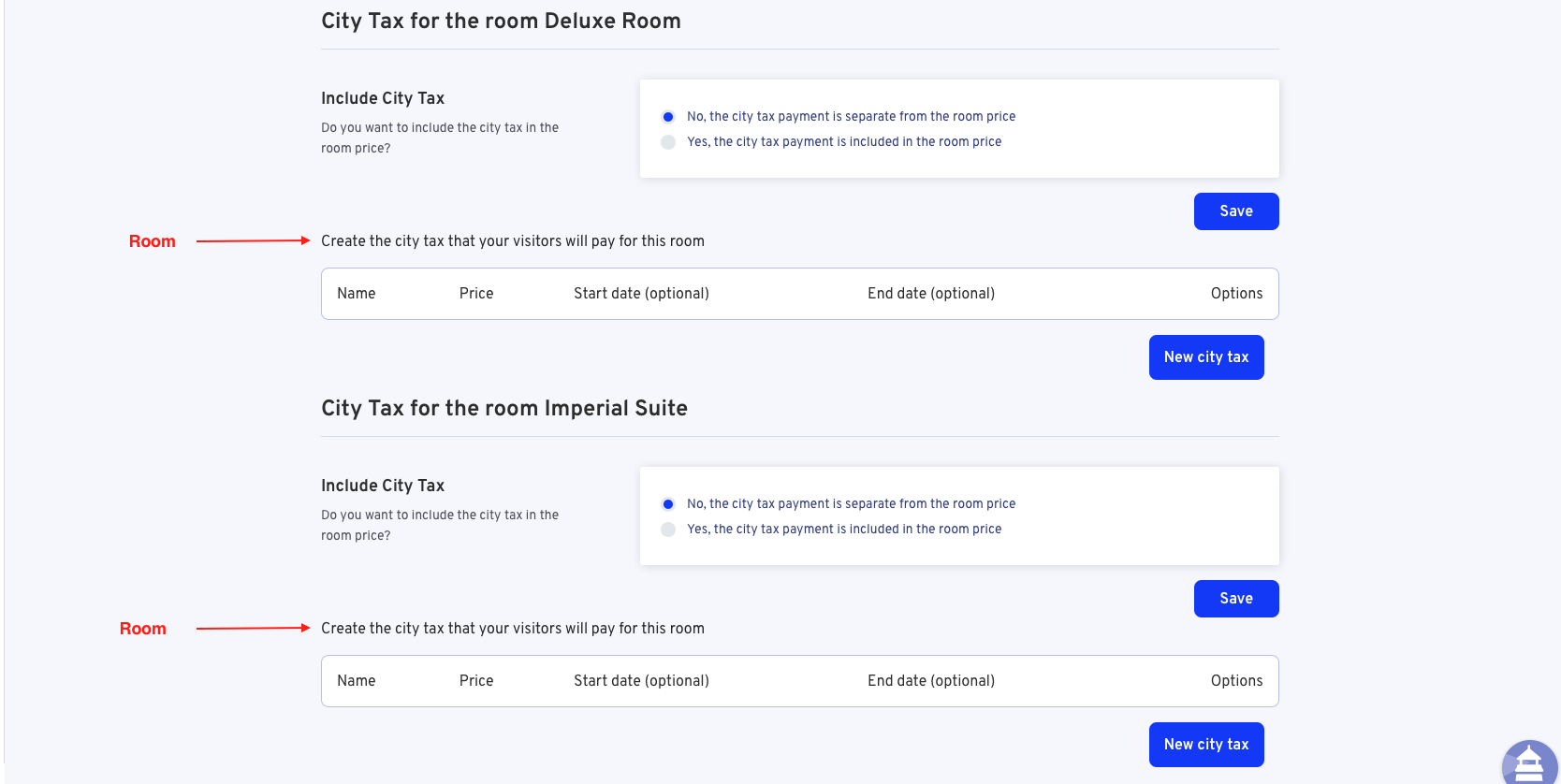 Click on > Save for each city tax in order to update the information.
---
---