How to remove a special rate?
To remove a special rate, go to your Amenitiz administrator area in the left sidebar, then click on the category "Booking engine".
Then, select "Pricing" tab and you will have access to all your rates as shown below:

Click on the three dots on the right side, on the same line of the rate you wish to remove, to be able to access the options. Two options appear now to you:
Remove pricing: you can delete this special rate if you no longer need it.
Edit pricing: you can change this special rate. You will also be able to restrict it and make it no longer be accessible to your customers while keeping its configuration (we will explain you how in the next step).
You now have 3 different tabs : General, Pricing and Validity. Go to tab Validity and select restrict via a promo-code by clicking on "Yes". Then, finish by creating a promo-code.
To save these changes:
Click on Save at the bottom of the page.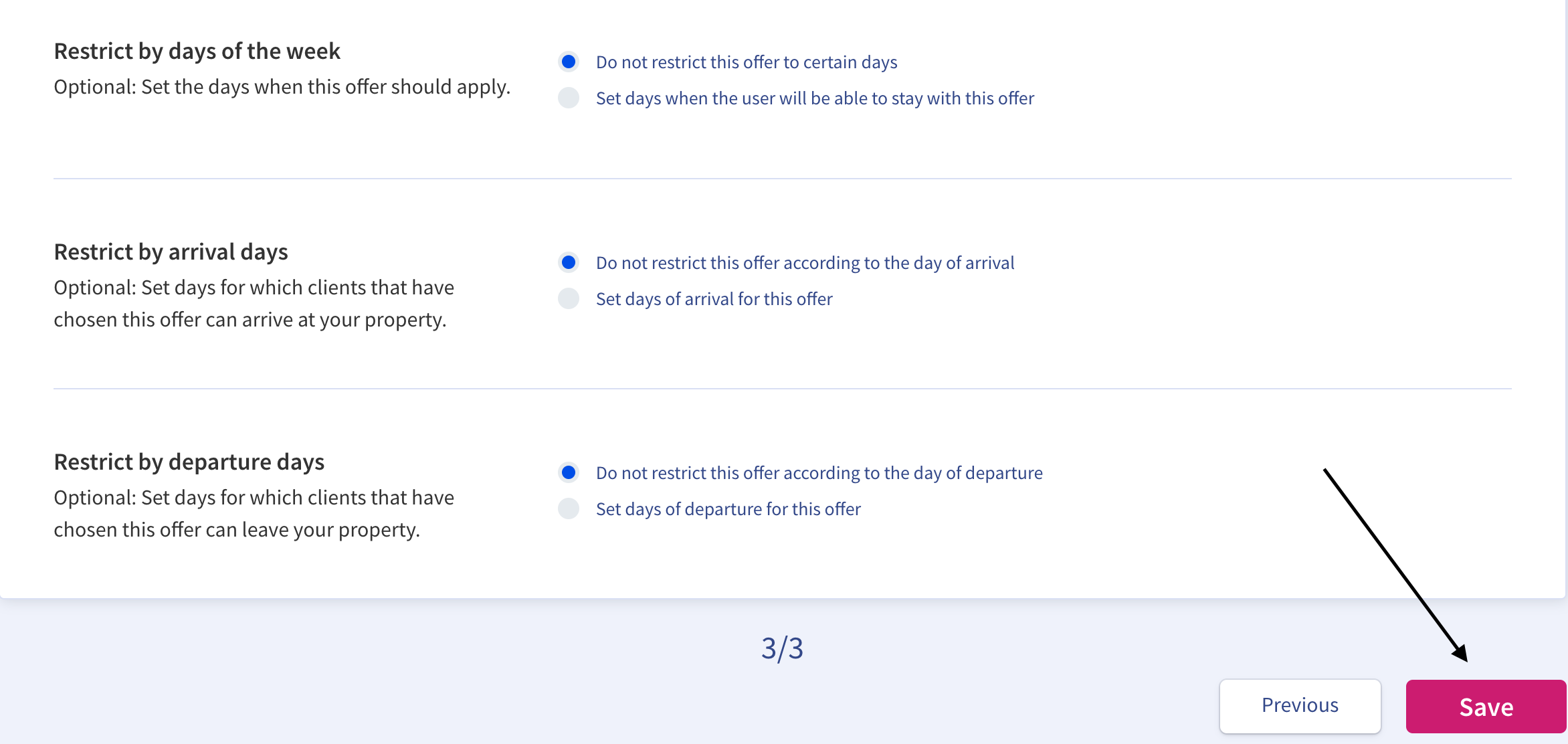 If you want to know further and understand how to manage the general options or the restrictions of your special offers, we invite you to consult the other articles about this subject!
---
---