How to migrate (switch) from Stripe to AmenitizPay?
You currently have Stripe but you want to switch to AmenitizPay?
It is very simple and fast!
Before starting your registration, feel free to read the whole article, you will have all the elements to complete your activation in a few minutes!
Important point: once you have finalized the integration, AmenitizPay will automatically take over on Stripe as you had!
All you have to do is click on AmenitizPay on the left sidebar.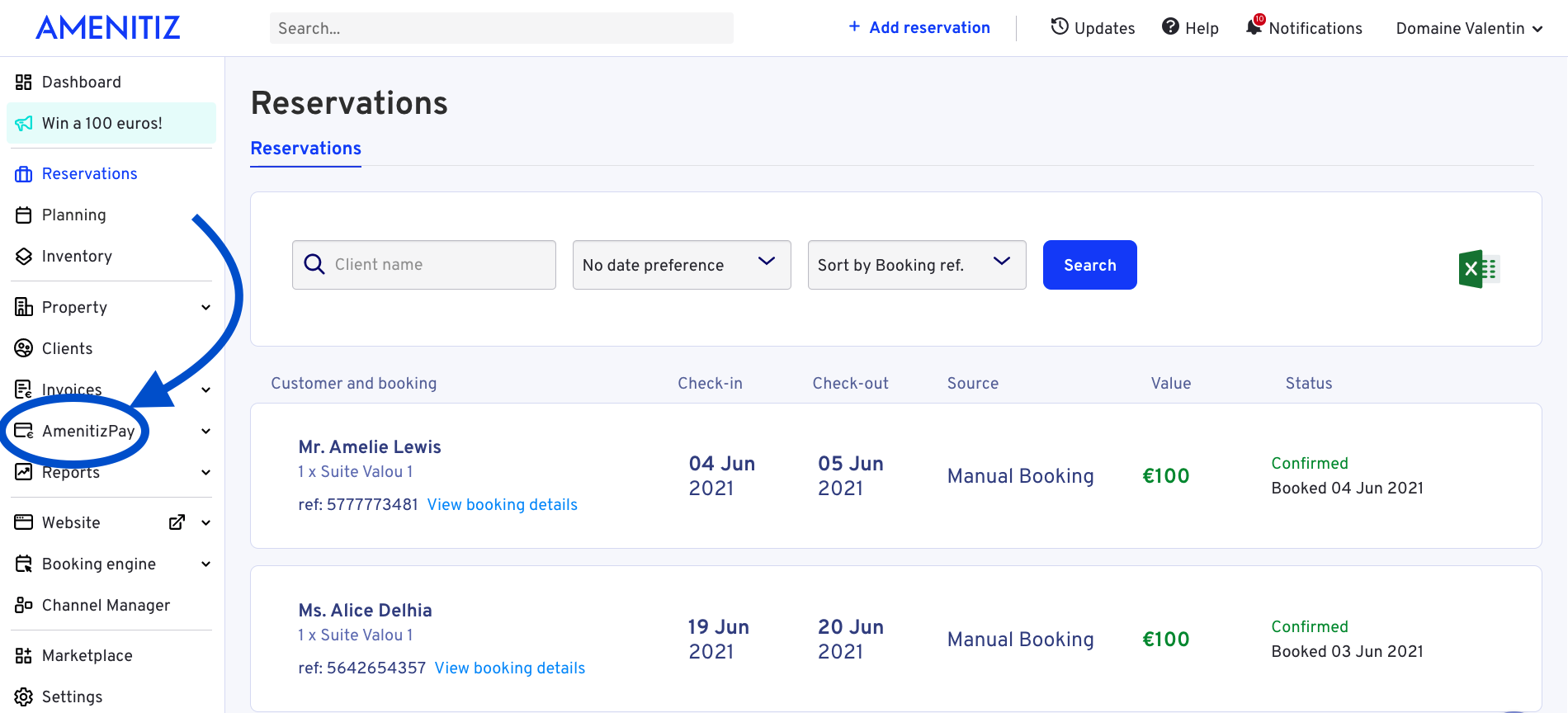 Once you click on it, you will be able to click on "Activate AmenitiPay".
You will need to go through our integration process, in partnership with Stripe.
This process is mandatory to activate AmenitizPay and is part of our security process.
You will be redirected to Stripe and you will be able to log in with your Stripe account.
You will then have to fill in your personal information again (even if you have already filled it in with Stripe, you have to fill it in again) such as your first name, your last name, your date of birth, your full address, bank details for your weekly payouts, etc ...
By doing so, you will create a "sub-account" on Stripe for AmenitizPay!
The integration process should not take more than 5 minutes of your time!
Once you have completed the registration process, you have two possibilities :
You have a "complete" status, so your account is active immediately!
You can go directly to the yellow part "Your AmenitizPay account validated" a little further down!
You have a "limited/restricted" status, this means that some documents are missing.
In order to complete it, go just go back to AmenitizPay > Settings > Update.
Once you have been able to fill in all the documents, the activation will be done in a very short time in order to check your documents.
When your account is validated, you will be notified by email and AmenitizPay will be activated.
Your AmenitizPay account is complete
Once your account is validated, don't forget to finalise the set-up!
Select how to use AmenitizPay in AmenitizPay > Settings :
- On OTA reservations. Want more information ? Click here.
- On Booking Engine. Want more information? Click here.
(By selecting Booking Engine, AmenitizPay will automatically take over the sales conditions you may have already set up with Stripe!)
- On Both.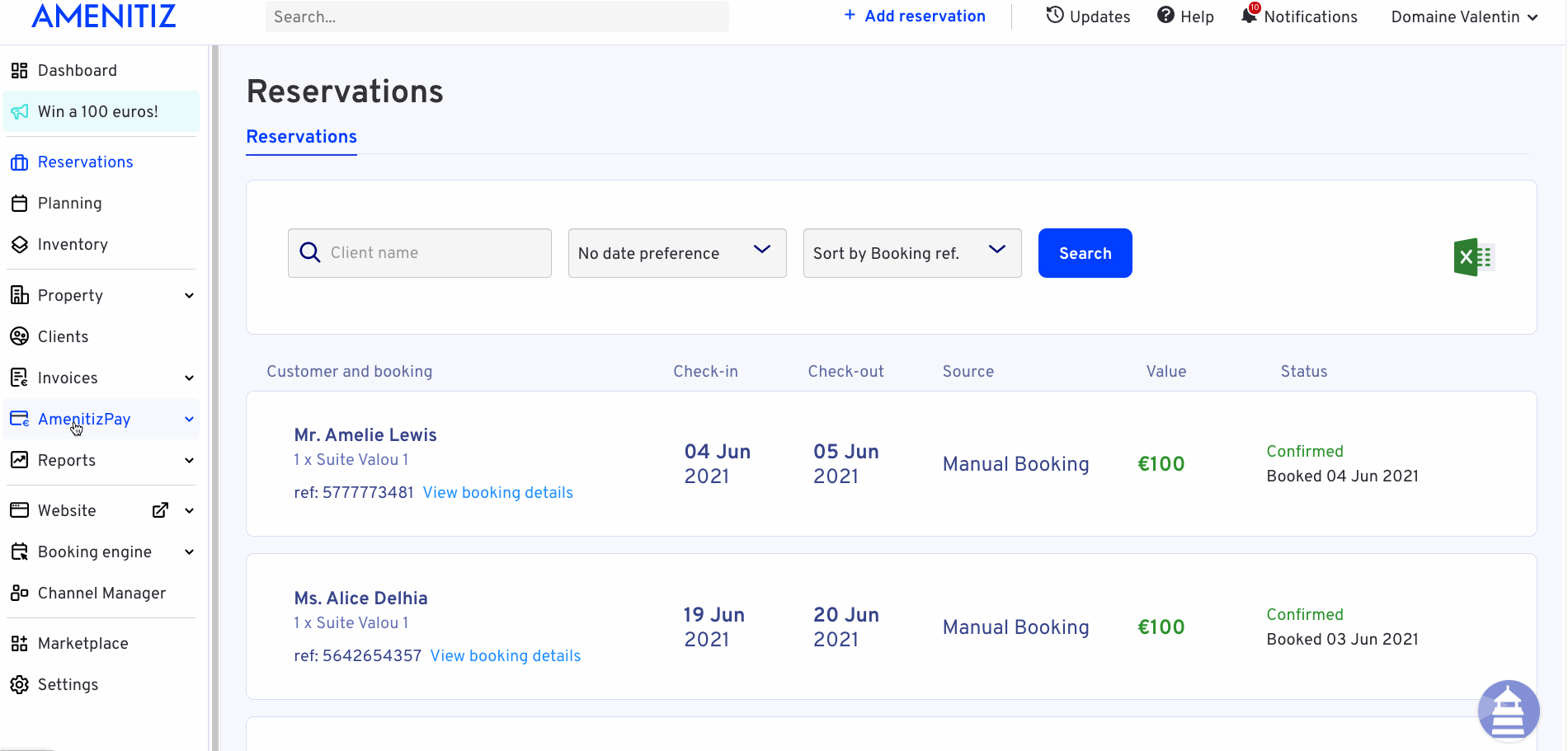 By default, both boxes will be unchecked, so remember to select what you want: automation for your booking engine And/Or OTAs.
Do you have any questions? They are probably right here :
I already have my Stripe account, do I need to create another one?
You can log in with the Stripe account you already have, the process to set up AmenitizPay via Stripe will then ask you to fill in information again. The goal is to create an AmenitizPay "sub-account" on your Stripe account.
I have a question or doubts, should I contact Stripe or Amenitiz?
We are now your contact, no need to wait 2 days to get an answer in your language!
You can contact us directly at Amenitiz via the chat, or by mail or phone!
Does this mean I will get AmenitizPay fees on top of Stripe fees?
Not at all, we charge the same fees that Stripe charges. This is not extra!
So you have :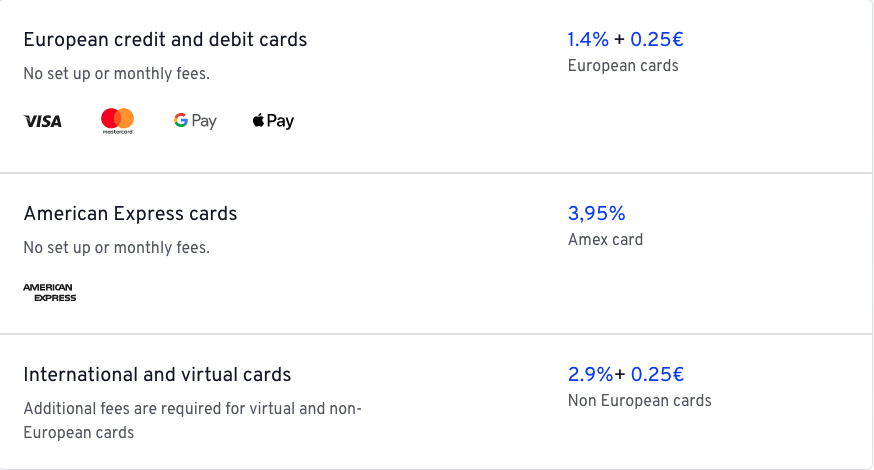 Do I have to delete my old Stripe account if I now use AmenitizPay?
You should keep your Stripe account as it contains your old booking information. It is now also used for AmenitizPay!
What happens to your future bookings coming Stripe (old account)?
Bookings via Stripe (old account) will remain active with Stripe. AmenitizPay will be active for future bookings!
---
---