How to charge an authorisation with AmenitizPay?
Once an authorisation is being captured, you can charge this authorisation if needed.
To charge the authorisation, simply go to > Reservations in your Amenitiz administrator area left sidebar.
On here, you will find all your bookings. Click on the booking you wish to charge the authorisation and follow the next steps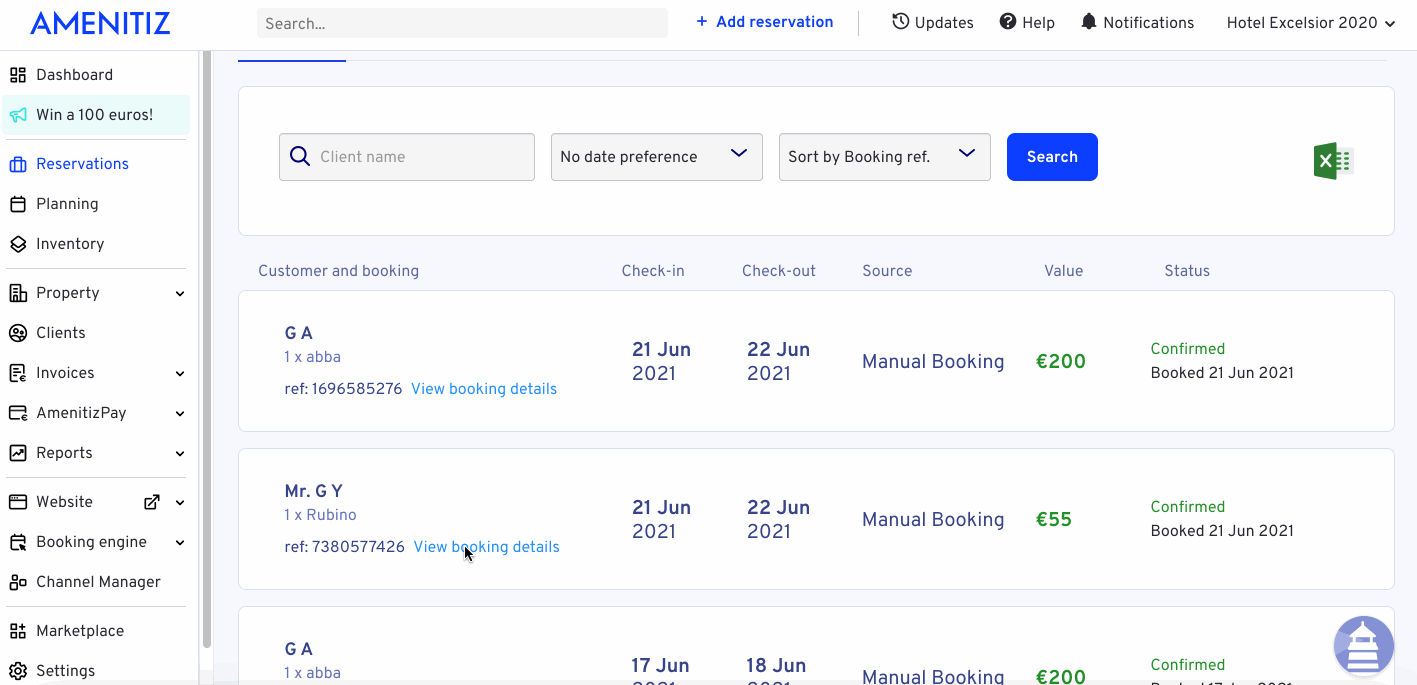 Click on > View booking details of the reservation
In Payment section, click on "Authorisation"
Click on the three little dots under options and click on > Capture:
You will be able to charge the amount you want from this authorisation.
What is an authorisation ?
The authorization process doesn't transfer funds from the cardholder to the merchant. It's simply the bank's way of telling the merchant that the funds for a purchase exist.
The funds will be "held" for 7 days on the day of arrival
---
---