How to automate my AmenitizPay payments?
AmenitizPay can be used in multiple ways (read here to discover all the possibilities). One of the most common usage of AmenitizPay is the automation of payments so you can automatically charge your guests based on the rules that you have set. You will need to set these rules once and AmenitizPay takes care of the rest.
To automate your payments, go to Booking engine < Sales Terms < Edit. Payments can be automated for each of your sales terms: edit the sales terms you want to set up payments for.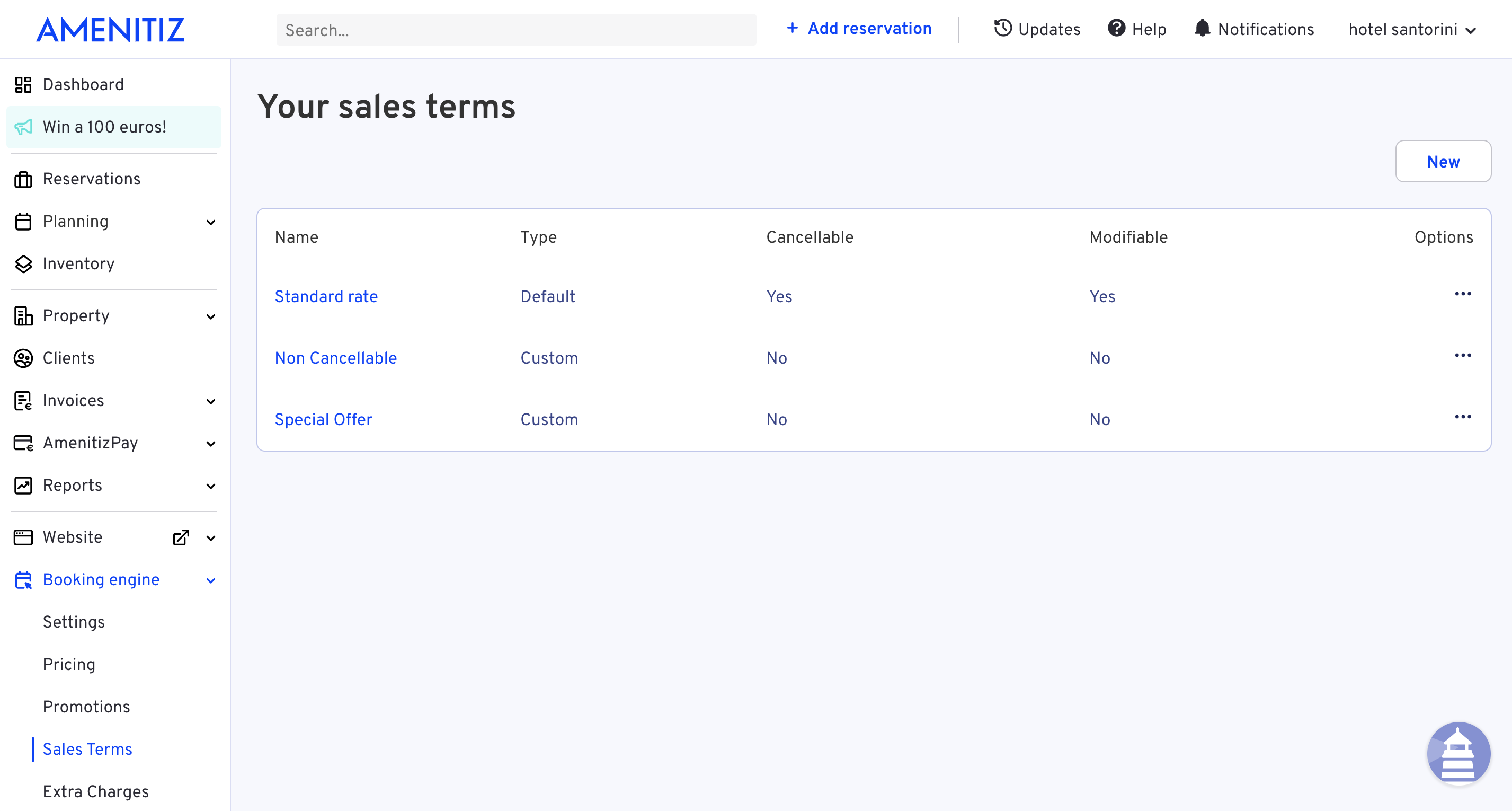 For example, let's say you have two different types of sales terms: the standard sales terms and the refundable sales term for which you want to assign different payments rules.

Standard sales terms: Charge 75% at booking, and the remaining 25% five days before the check-in

Non refundable sales terms: Charge 100% at booking
When editing the sales terms you want to set up payments for, you will be able to set the rules as shown below: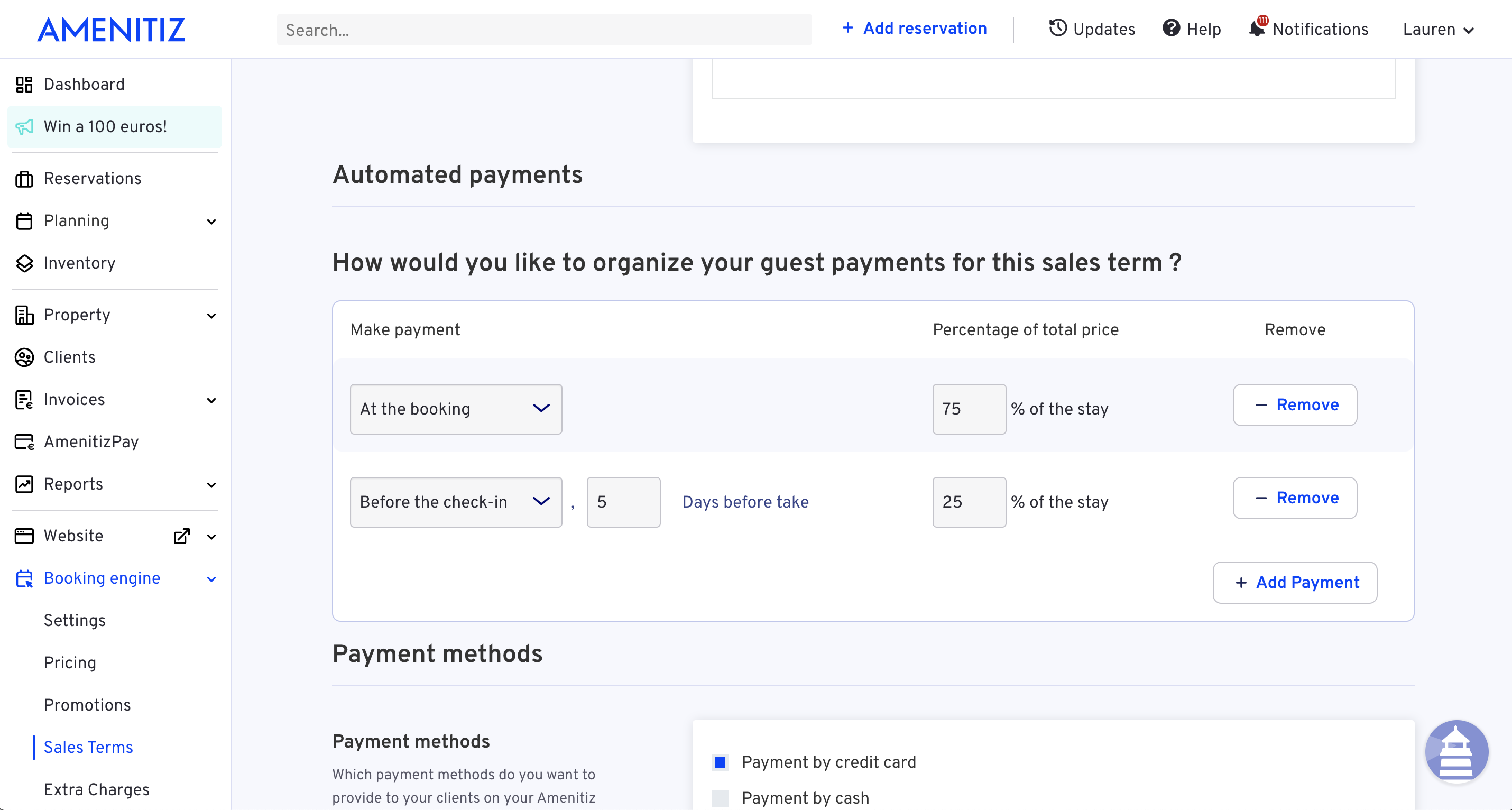 Once that is done, your payments will be automatically charged based on the rules for all the bookings booked with those sales terms.
If you don't know how to create your sales terms, read this
article
.
---
---