How to automate my AmenitizPay authorisations ?
AmenitizPay can be used in multiple ways (read here to discover all the possibilities).
One of the most common usage of AmenitizPay is the automation of authorisation so you can automatically hold the amount you want during the booking based on the rules that you have set.
You will need to set these rules once and AmenitizPay takes care of the rest.
To automate your authorisations, go to Booking engine < Sales Terms < Edit. Auhtorisations can be automated for each of your sales terms: edit the sales terms you want to set up authorisations for.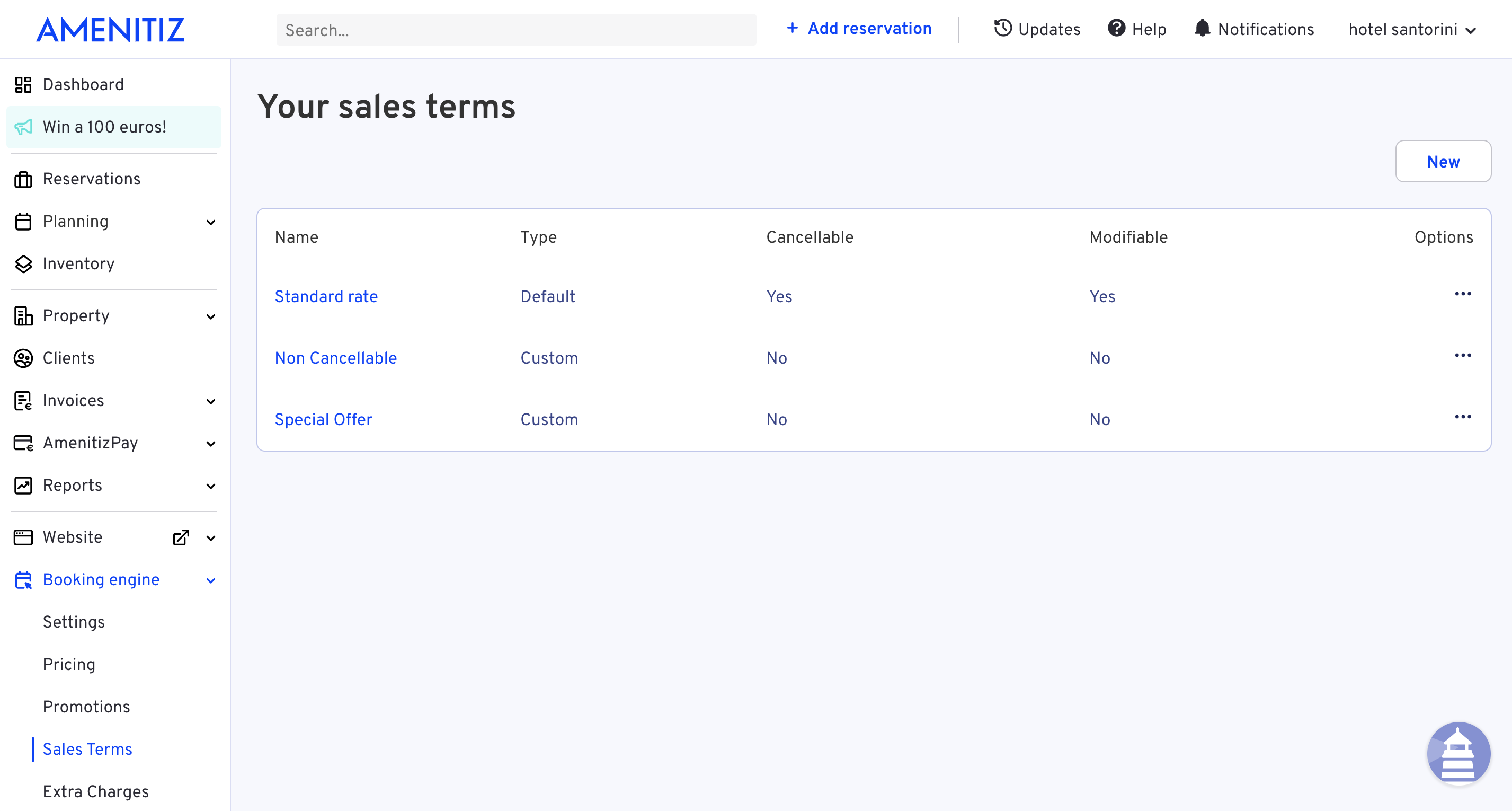 What is an authorisation ?
The authorization process doesn't transfer funds from the cardholder to the merchant. It's simply the bank's way of telling the merchant that the funds for a purchase exist.
The funds will be "held" for 7 days on the day of arrival
---
---